These allergy friendly recipes are anything but boring! Here's 25 of the best gluten-free, dairy-free, egg-free recipes that are easy to make and super delicious!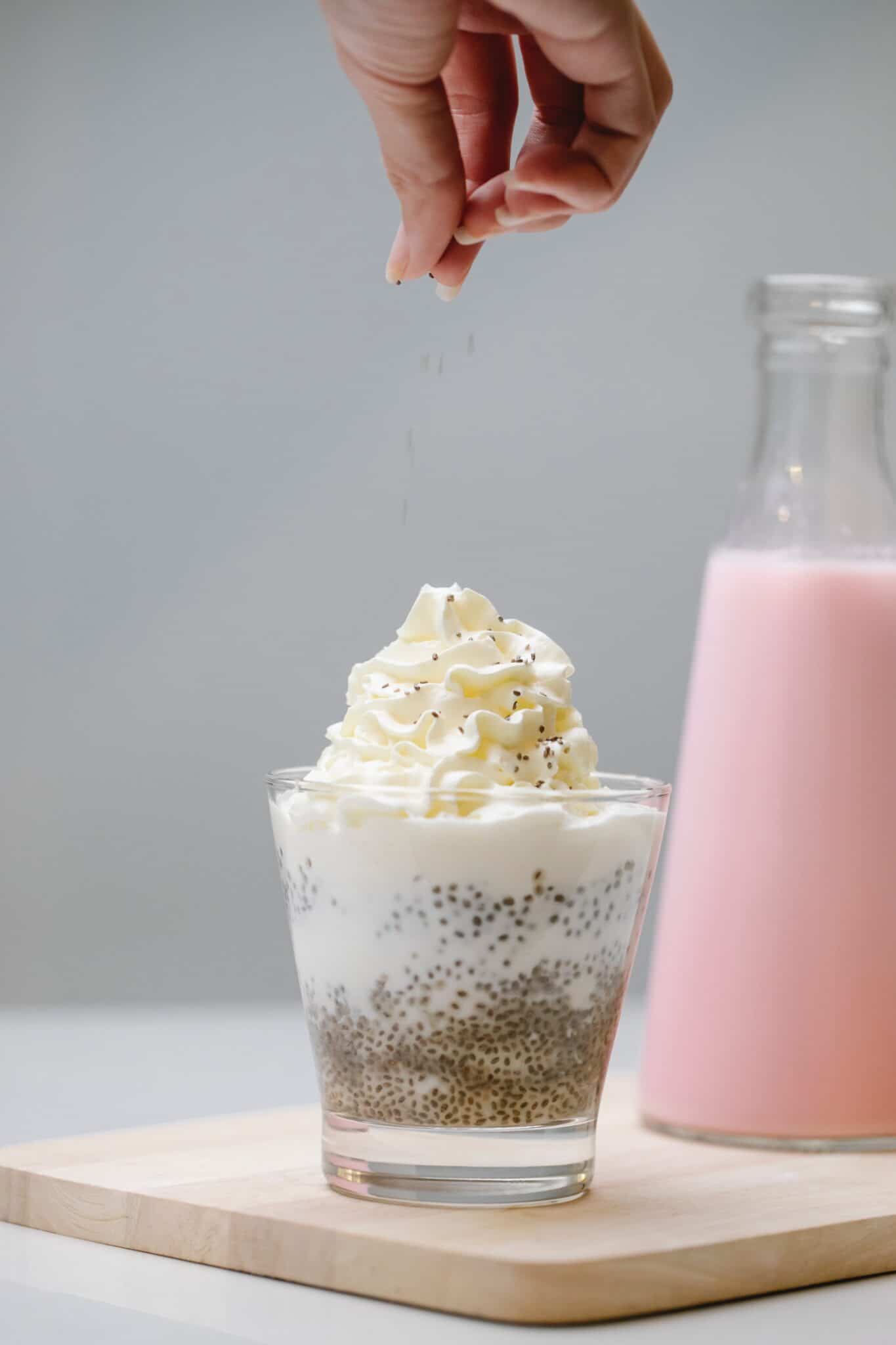 It can be challenging to eat out with food allergies, which is why I love to find amazing gluten, dairy, and egg free recipes!
I must warn you though, these 25 allergy-friendly recipes are so droolworthy, you may want to lick your computer screen. (I'm not judging.)
Even gluten, dairy, and egg loving friends will love these recipes. They're just that good. I've divided them into three categories:
Gluten-Free Dairy-Free Egg-Free Breakfast Recipes - Pancakes, waffles and pudding!
Gluten-Free Dairy-Free Egg-Free Dinner Recipes - Great for lunch too!
Gluten-Free Dairy-Free Egg-Free Dessert Recipes - Sweet, indulgent, and egg-free!
If you try one of these recipes, let us know in the comments!
Gluten-Free Dairy-Free Egg-Free Breakfast Recipes
These gluten-free waffles have golden, crispy edges with a soft center! Top with fresh berries, powdered sugar, and coconut whipped cream for a heavenly breakfast!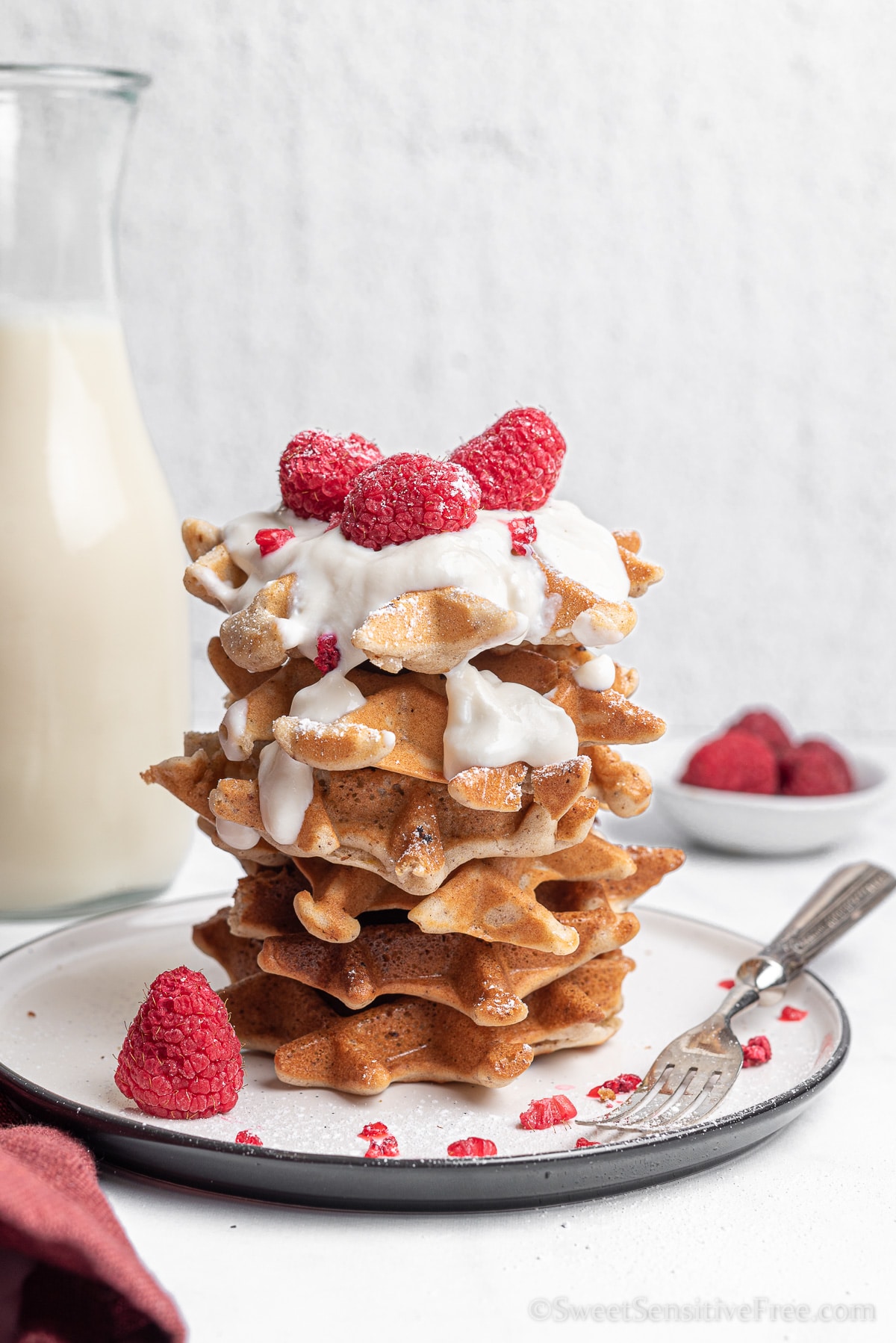 You won't miss dairy or eggs in this fluffy banana bread! It's gluten-free, dairy-free, egg-free and jam-packed with melty chocolate chips. Breakfast just got better.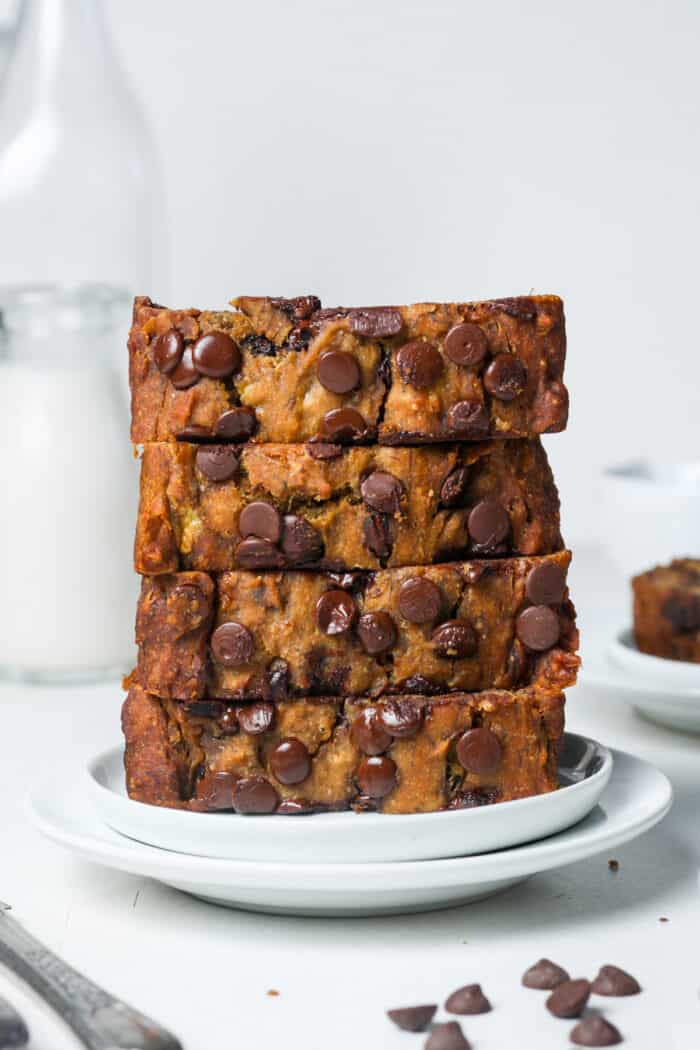 This tasty yet wholesome breakfast bowl is made with quinoa, apples, brown sugar, and cinnamon. It's easy to prepare, highly nutritious, and easy to customize.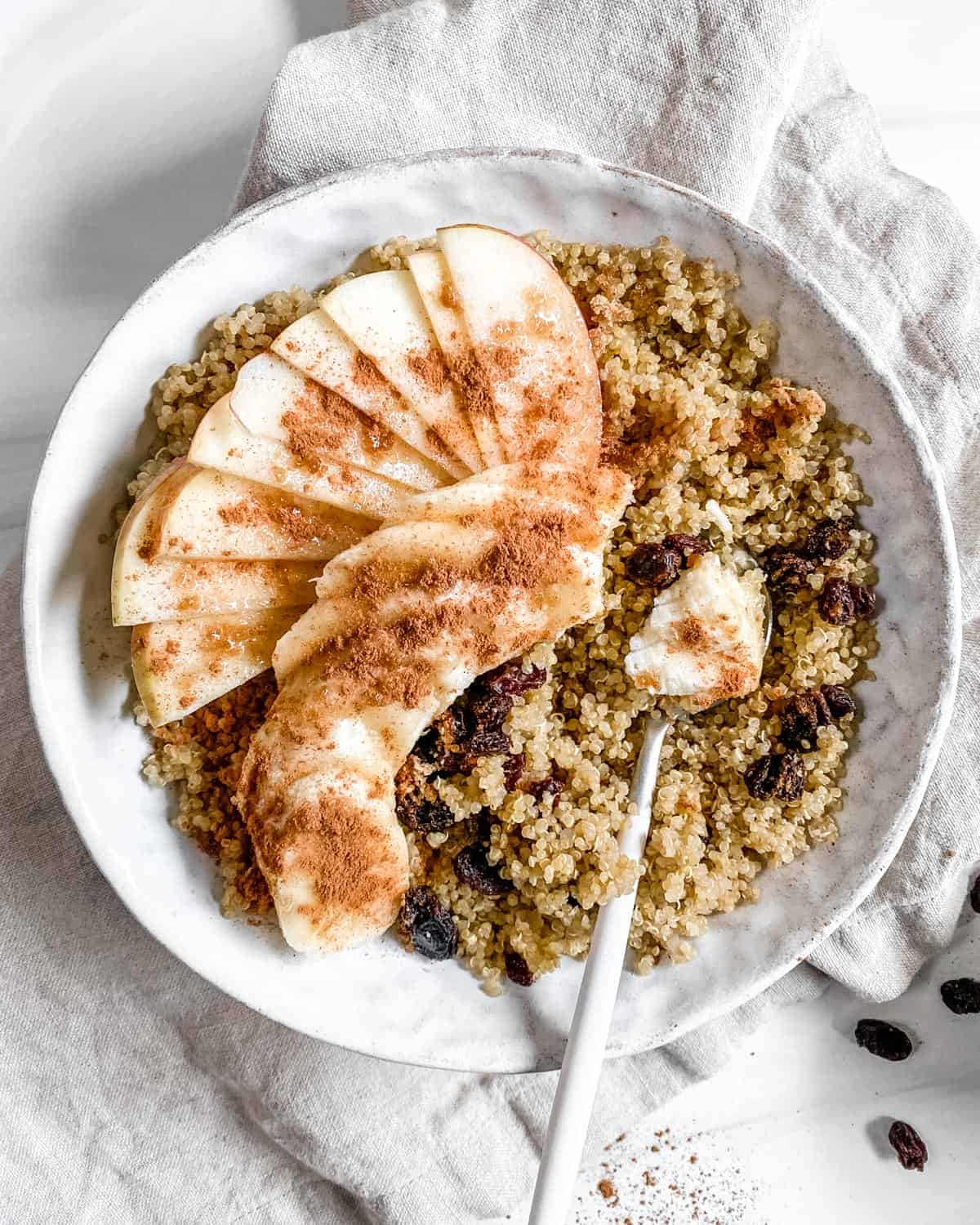 Mango chia pudding is a creamy, delicious breakfast made with coconut milk, maple syrup, and fresh mango! This satisfying breakfast is sure to keep you full until lunch.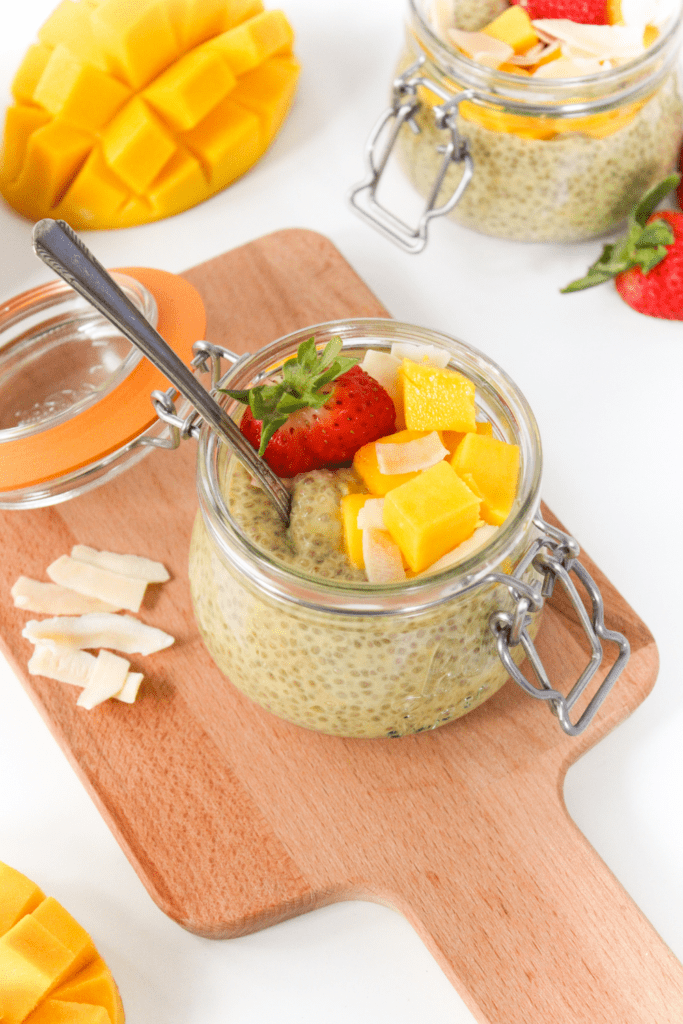 These chocolate chip pancakes are seriously decadent and packed with cocoa powder and chocolate chips! They're kid-approved and ready in less than 30 minutes!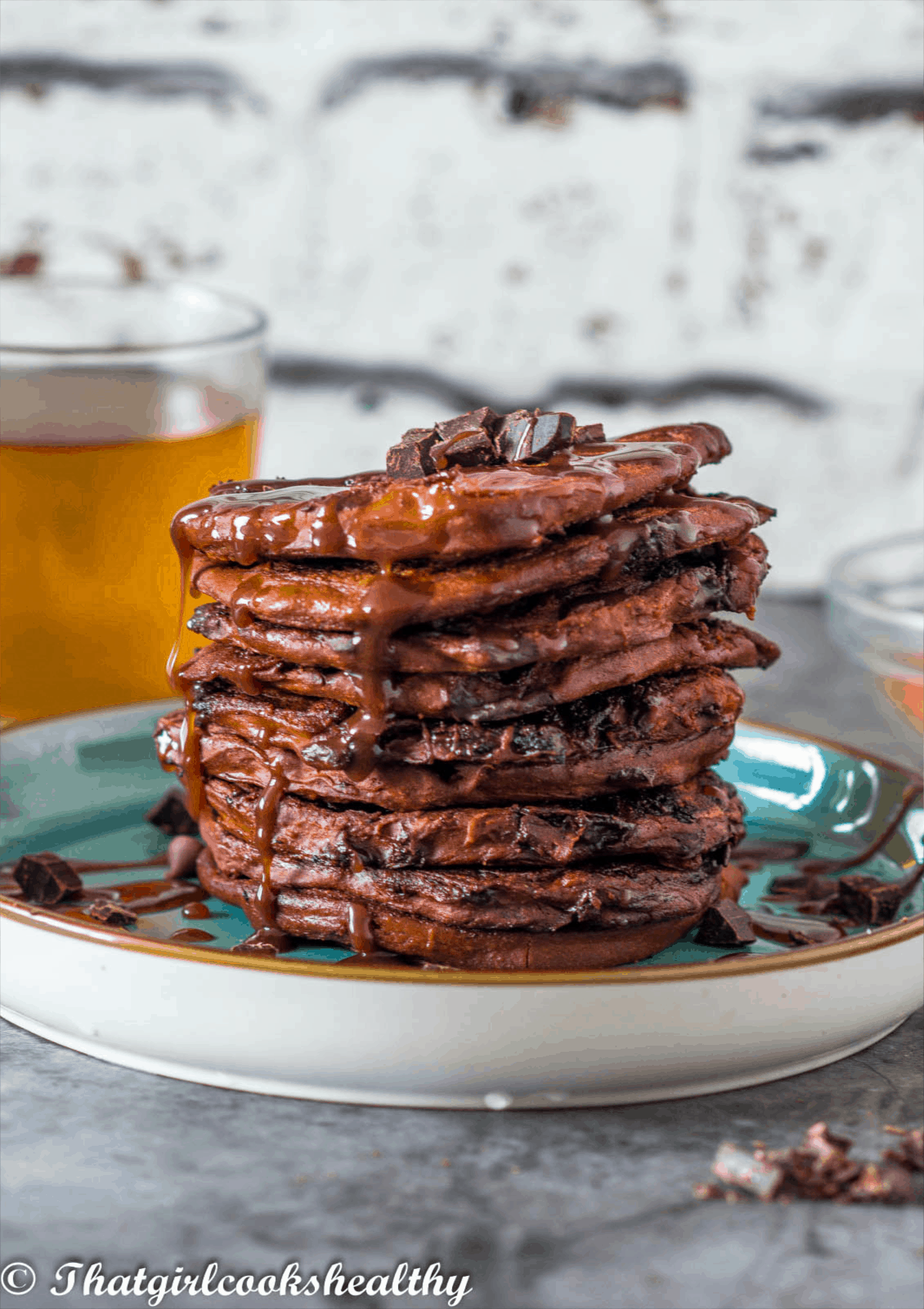 Gluten-Free Dairy-Free Egg-Free Dinner Recipes
If you love butter chicken, but want a light and healthy take, this cauliflower version is rich and fragrant! Even the meat-eaters will love this one! Vegan, gluten-free, egg-free!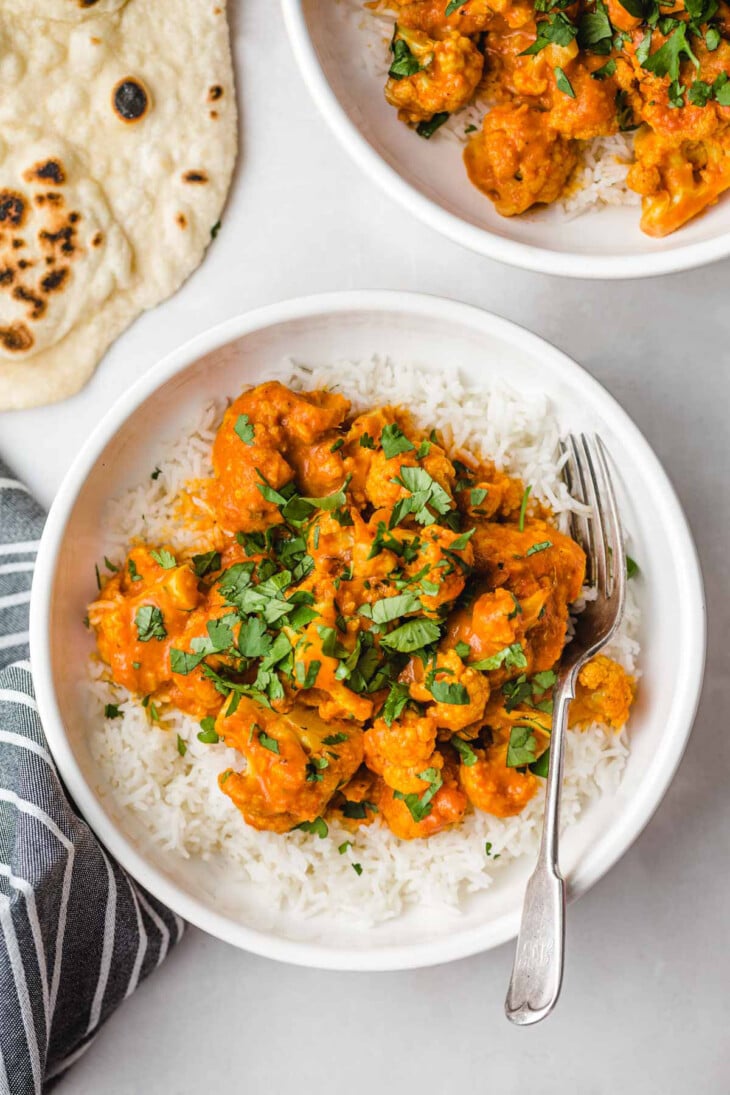 This simple dish is better than takeout! Pineapple fried rice is easy to make and bursting with flavor. Brown rice, tender veggies, and sweet pineapple are stir-fried in gluten-free soy sauce for a satisfying lunch!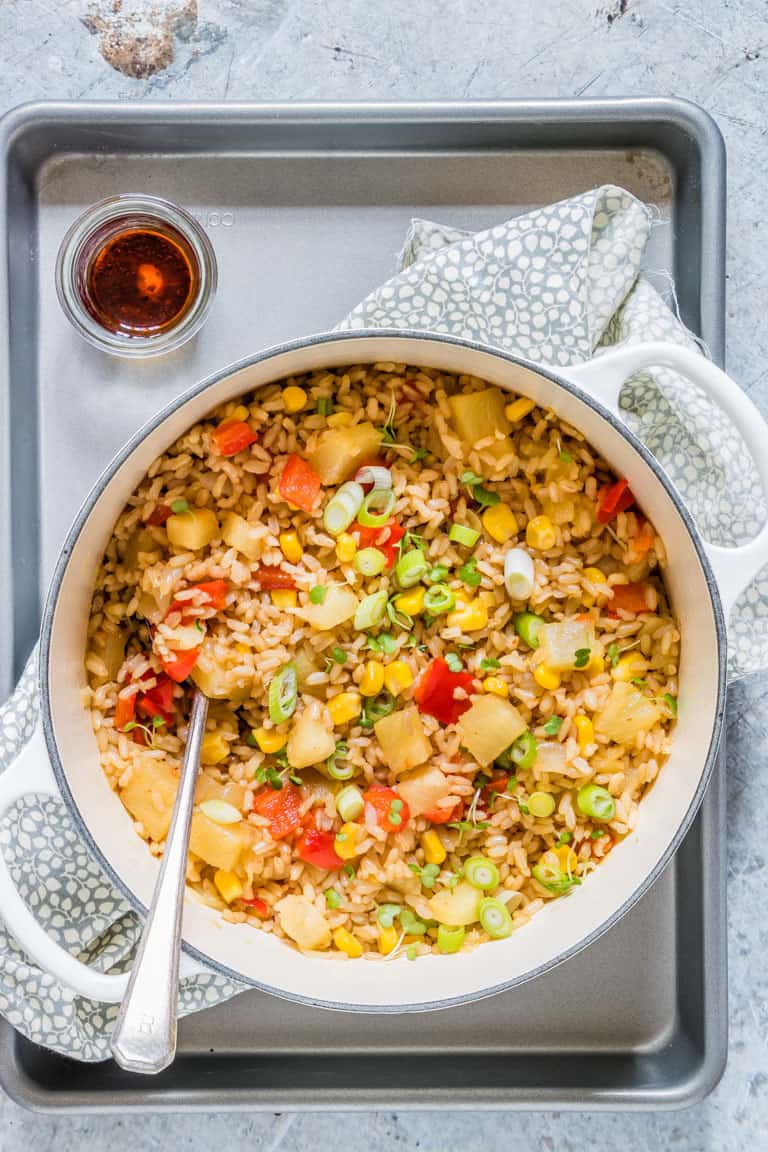 This hearty, vegetarian dinner is packed with flavor yet easy to make. Green lentils, roasted veggies, golden raisins, and goat cheese make a sweet and savory salad oh-so delicious! Simply swap out the goat cheese with vegan feta and your in business!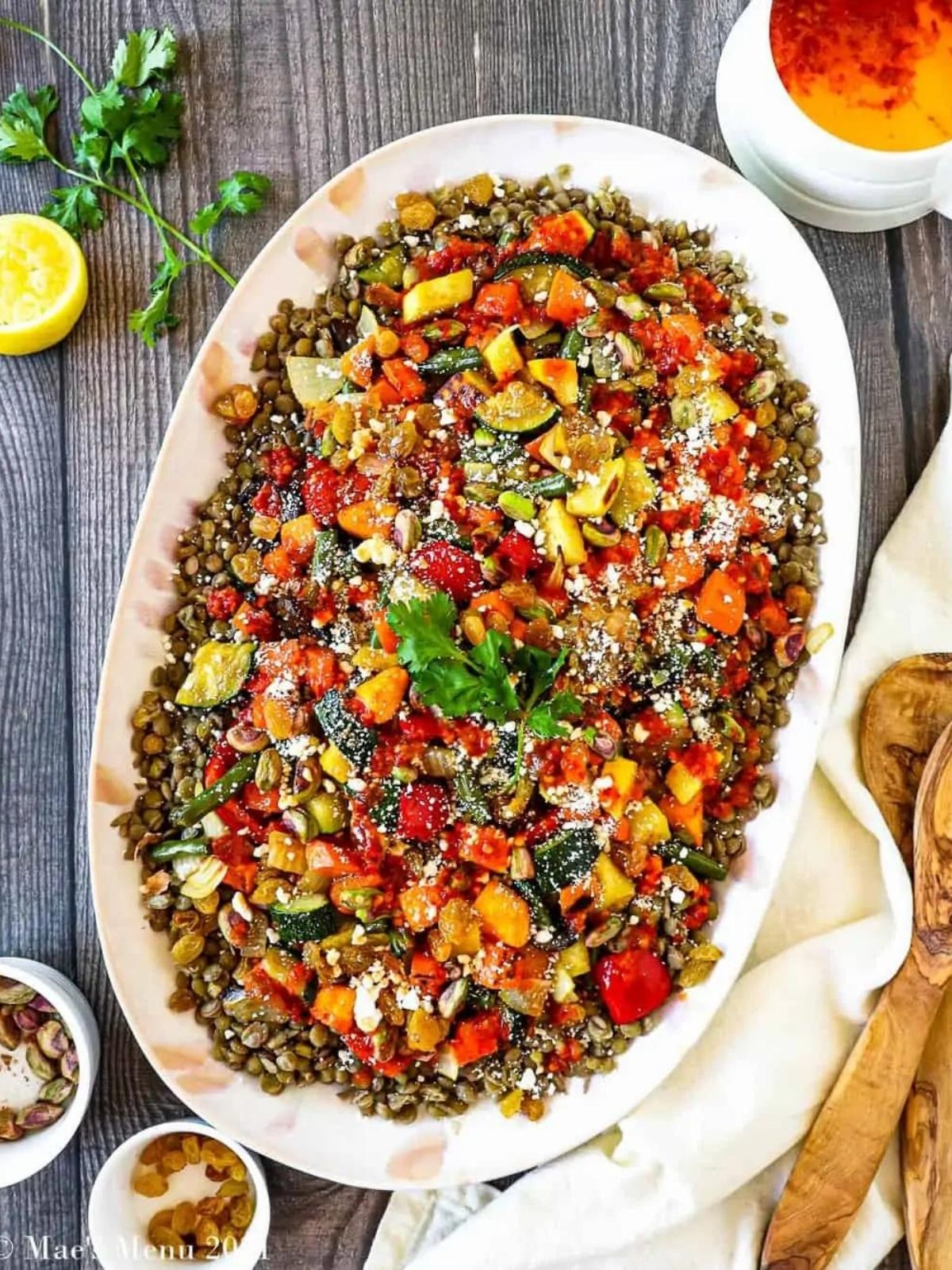 Sometimes you just need a delicious dump-and-cook meal, meet slow cooker chicken curry. Coconut milk, tomato sauce, spices, and ginger create a flavor-packed sauce for white meat chicken.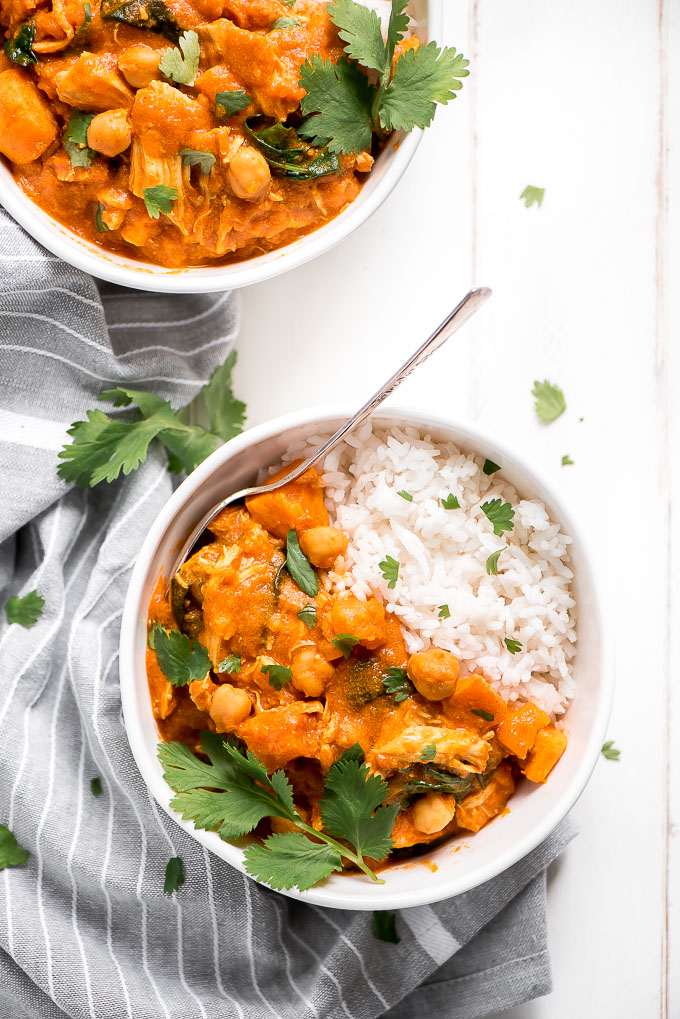 These gluten-free wings are air-fried until crispy then brushed with a sticky honey garlic glaze! These may just become your new game day favorite.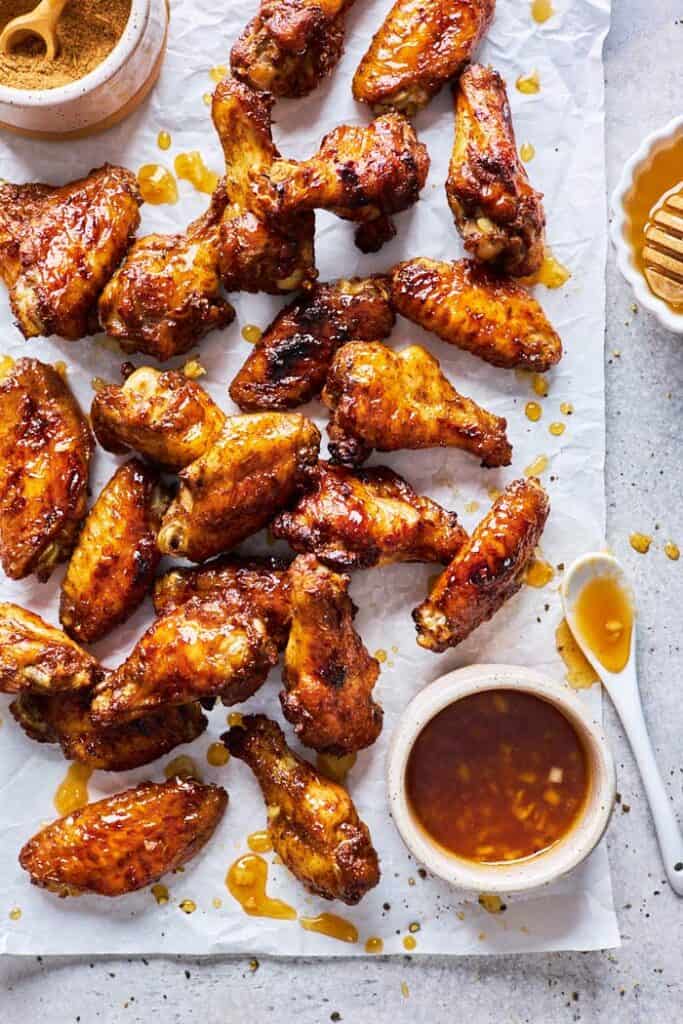 This creamy cashew carrot ginger soup is made in the instant pot with carrots, ginger, coconut milk, and thai red curry paste! It's jam packed with flavor and it's gluten-free and dairy-free. Yes, please!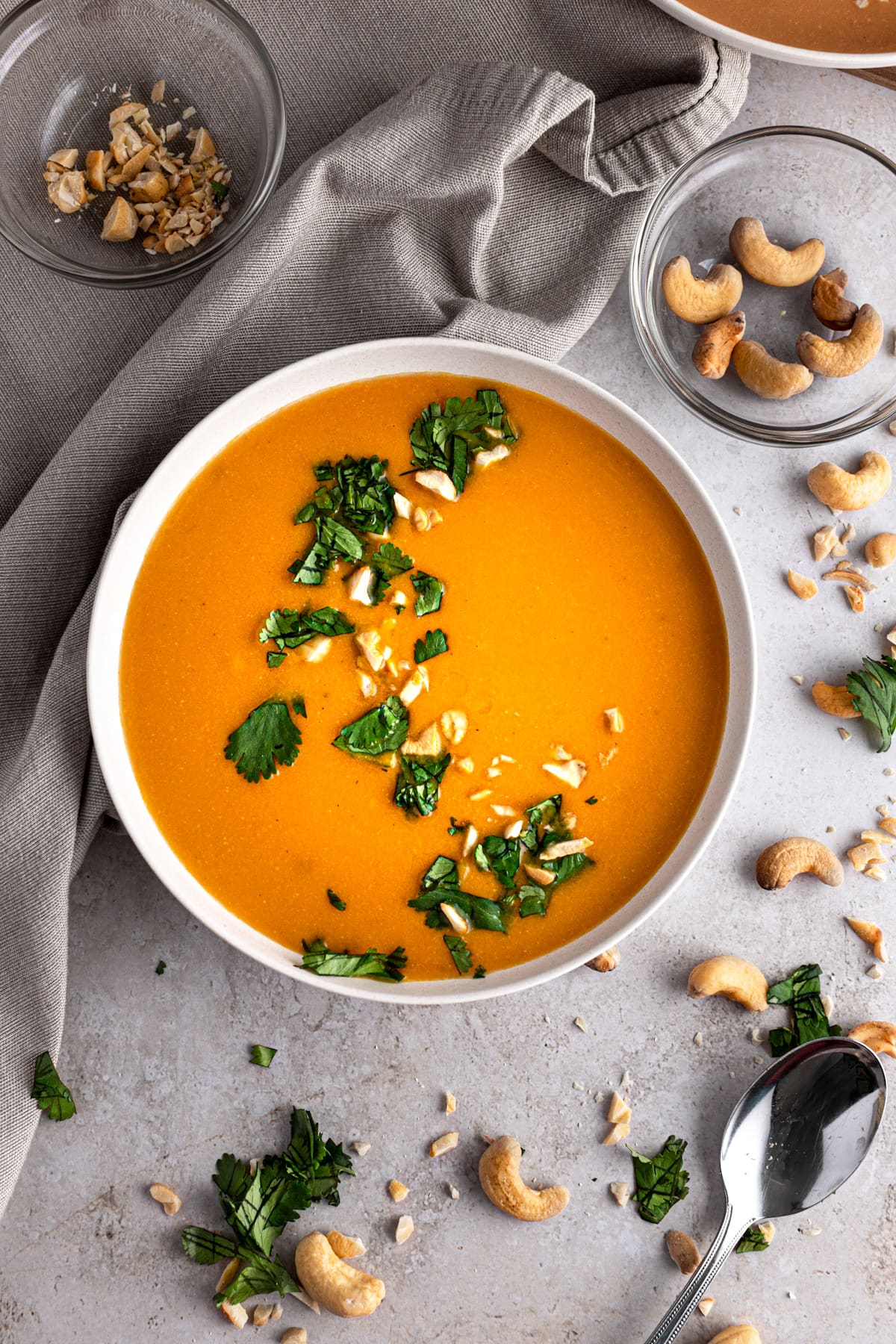 These thai turkey lettuce wraps are fresh, healthy and delicious. They're easy to make and perfect for a weeknight meal. Ground turkey is cooked with soy sauce and chili paste then topped with a fresh pineapple salsa and served in crunchy lettuce!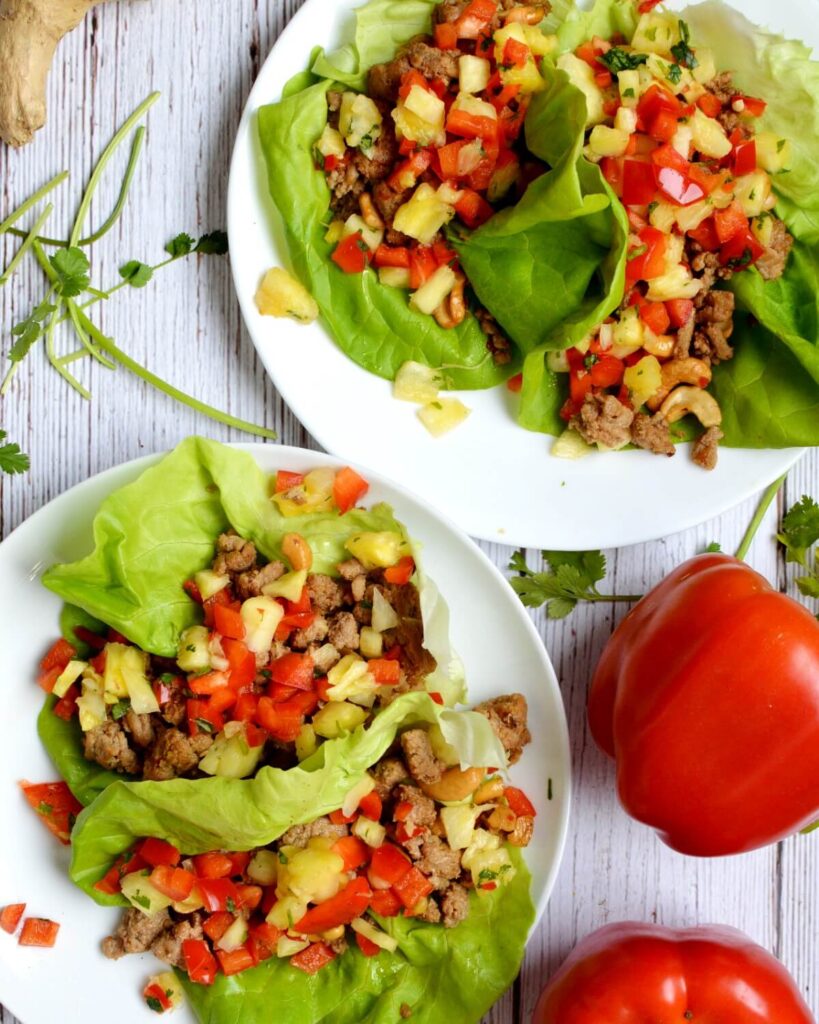 Cilantro lime chicken is a quick and easy dinner with bold flavors! Cilantro, lime juice, spices, and honey create a marinade and sauce for chicken thighs. Healthy, easy, delicious, and gluten-free!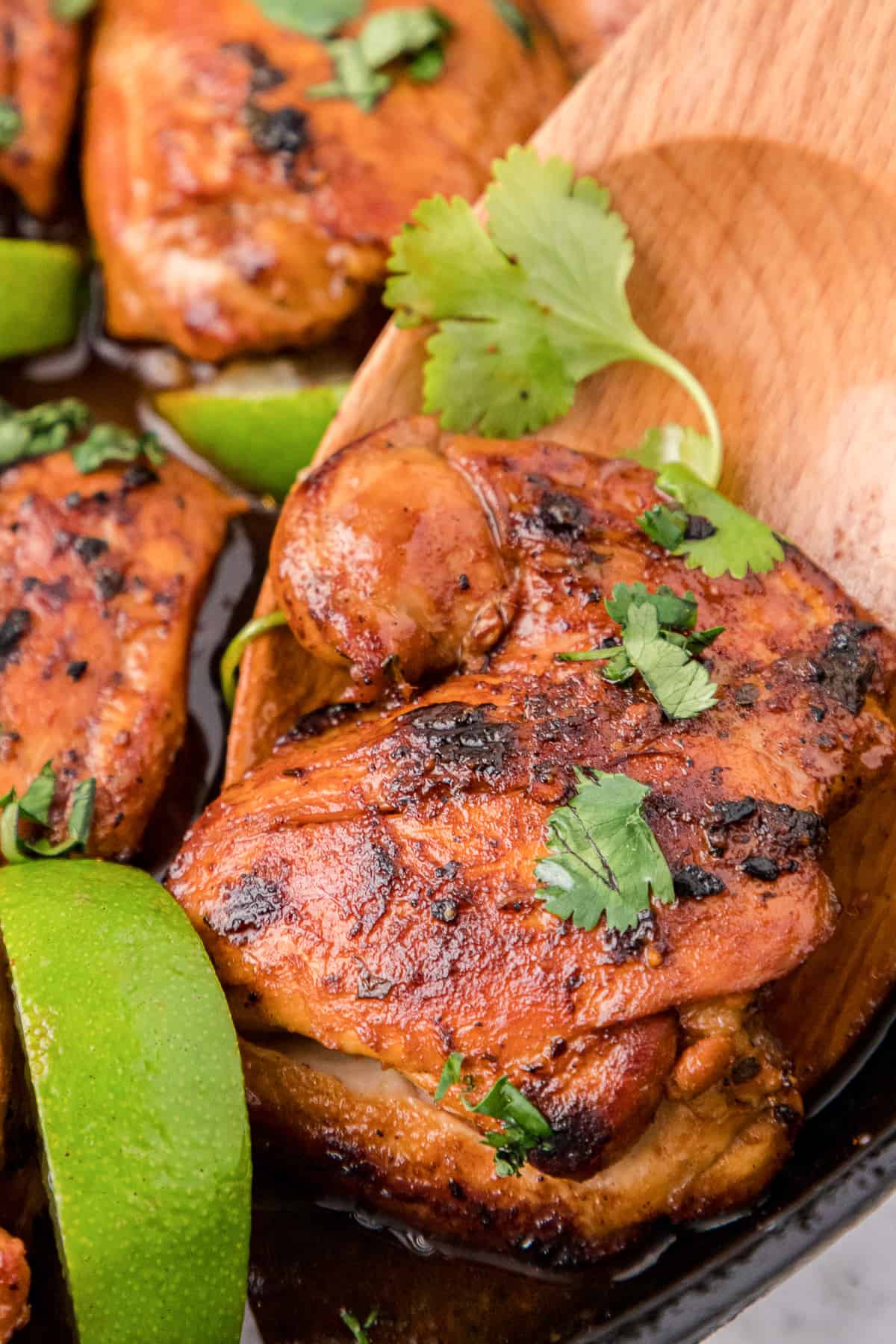 This creamy and chunky corn chowder is plant-based, vegan, and kid-friendly! This hearty soup is made with corn, potatoes, celery, and red pepper. Potatoes, corn, and plant-based milk make it oh-so rich and creamy.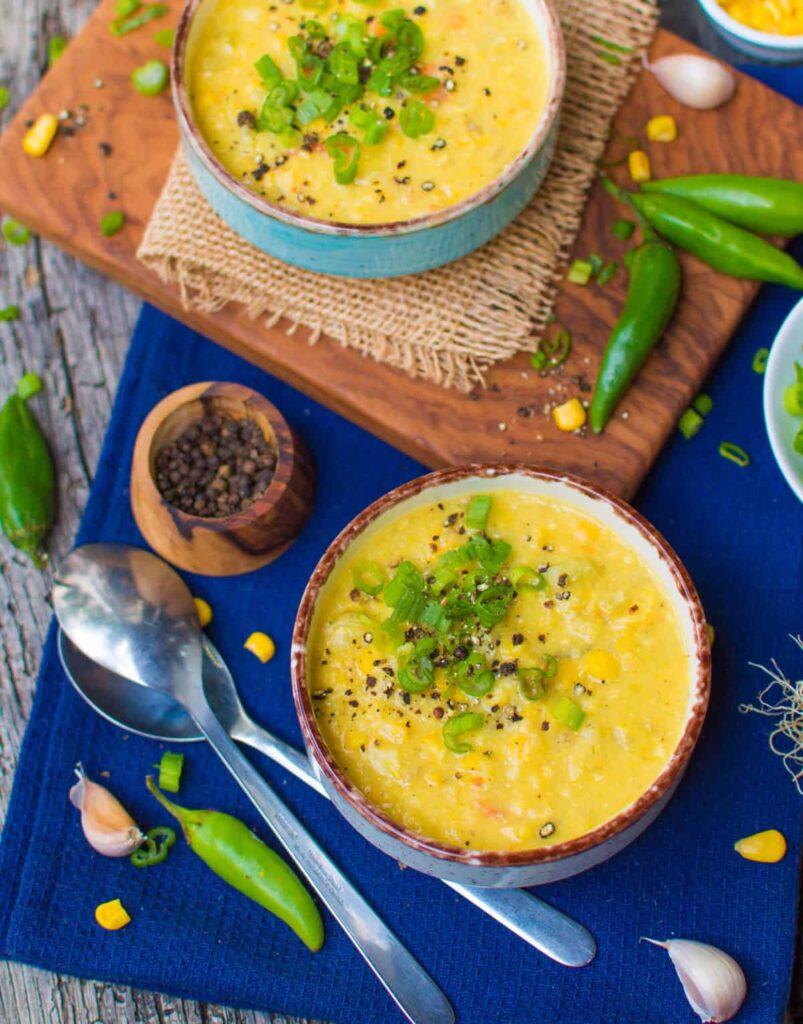 This spicy vodka pasta sauce is a healthy, vegan version of the classic Italian dish, penne alla vodka. It's creamy and cozy, not to mention dairy-free and gluten-free! Can you say pasta night?!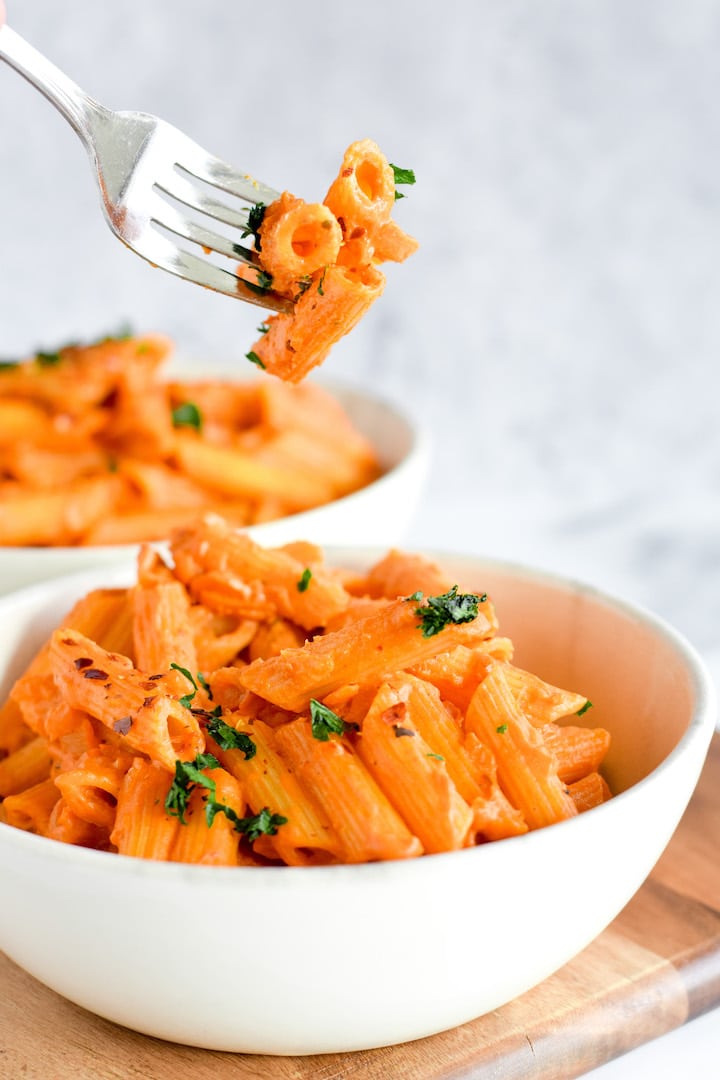 Gluten-Free Dairy-Free Egg-Free Desserts
There's no need to miss out on these delicious thin mints! They taste just like the real deal without the gluten. They're fun and easy to make too.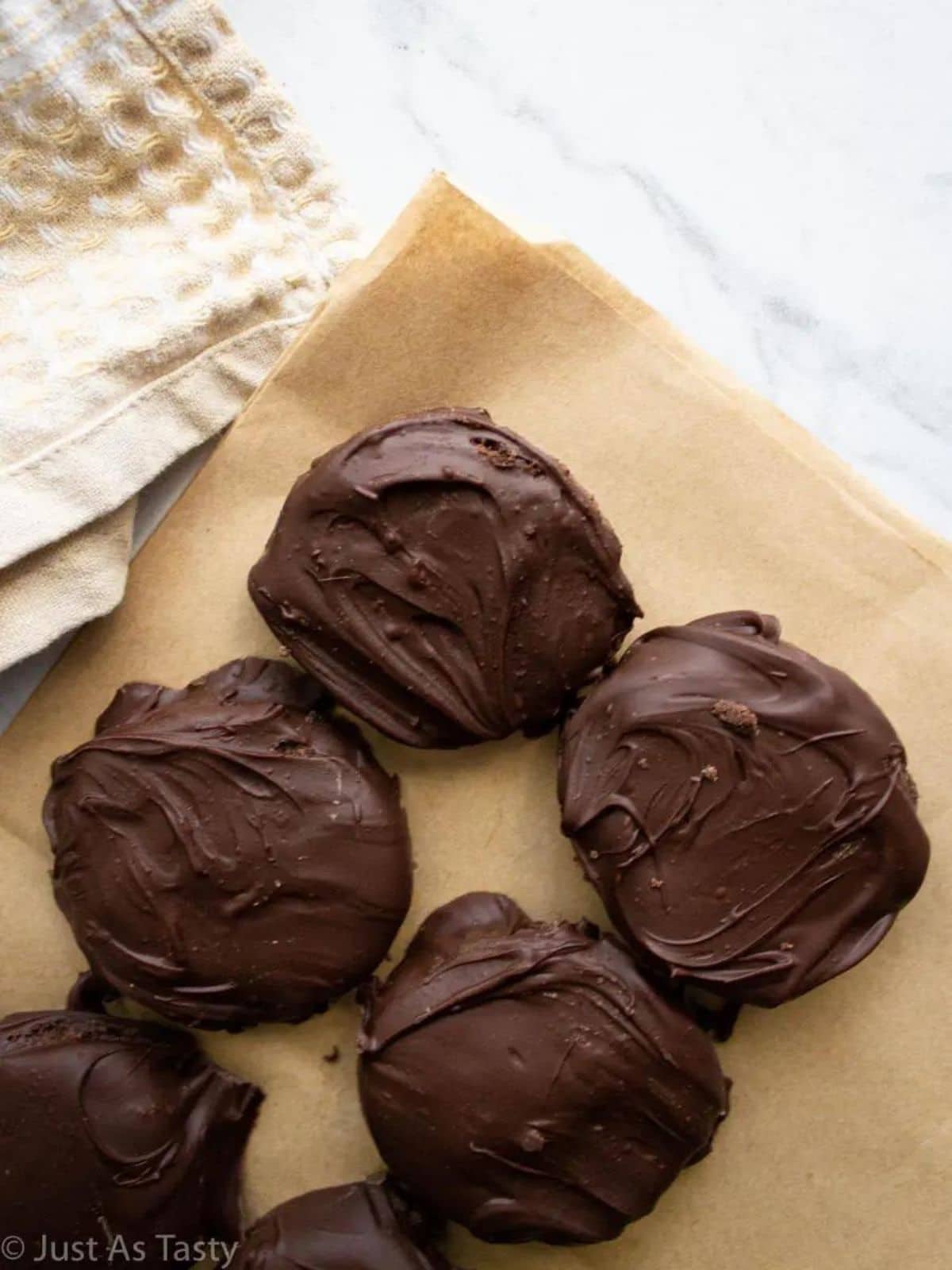 These sweet and creamy mango pops are the perfect summer treat! They're taste-tested and kid-approved! They're made with healthy ingredients like mango, coconut milk and maple syrup.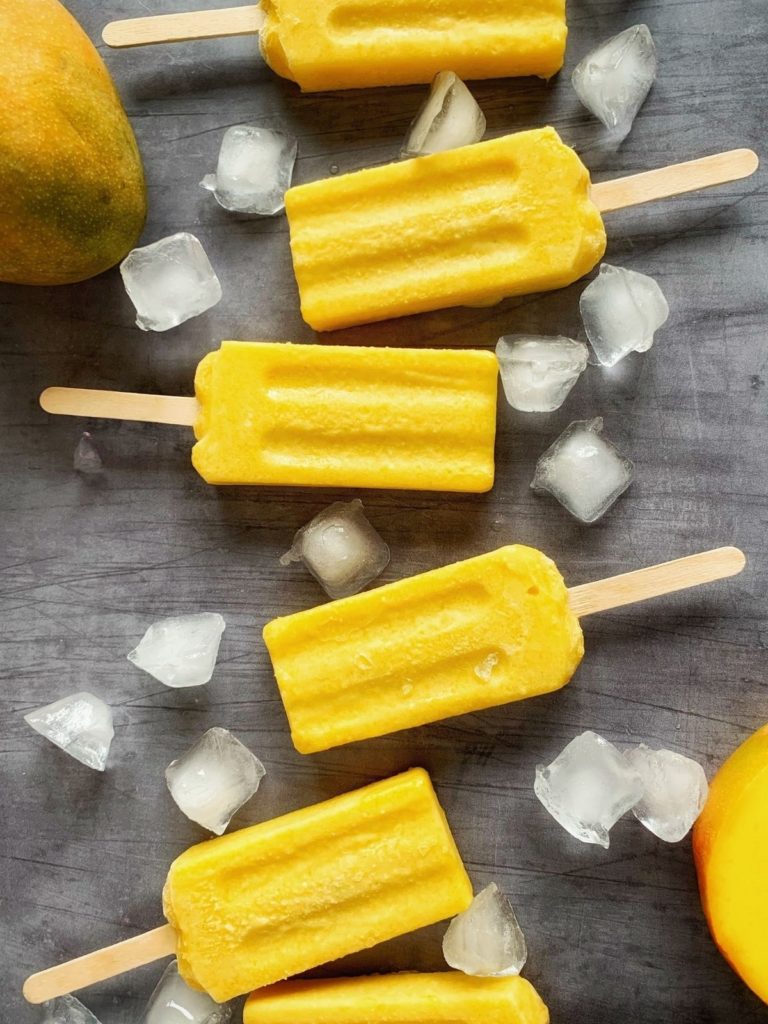 This vegan mug brownie recipe is perfect for those chocolate cravings when you want brownies ASAP! They're super easy and incredibly gooey.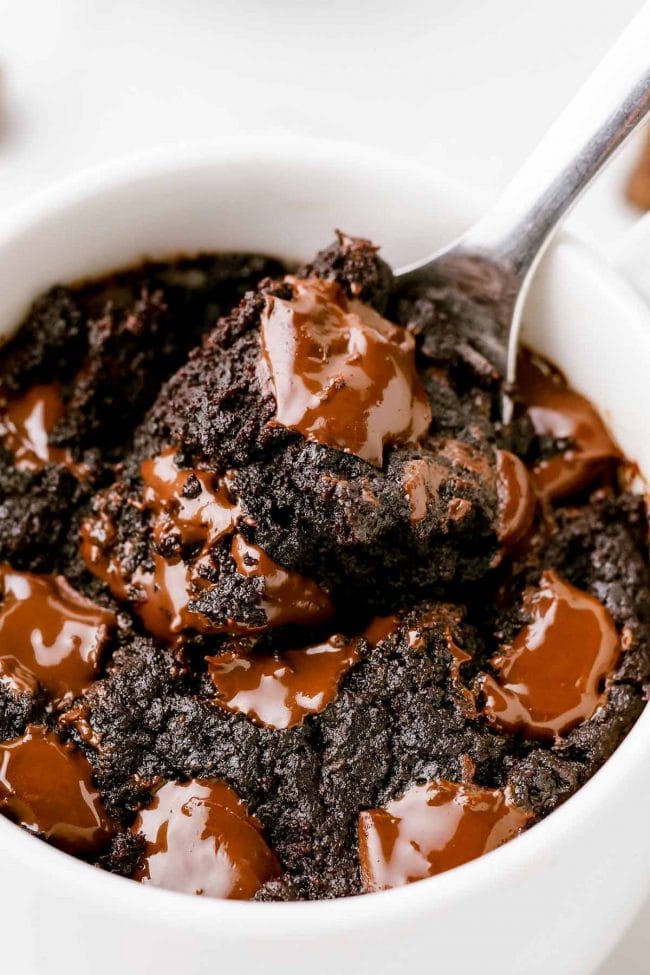 These vegan gluten-free chocolate chip cookies are going to be your new favorite cookie! Nobody will know they're allergen-free! They make delicious vegan ice cream sandwiches!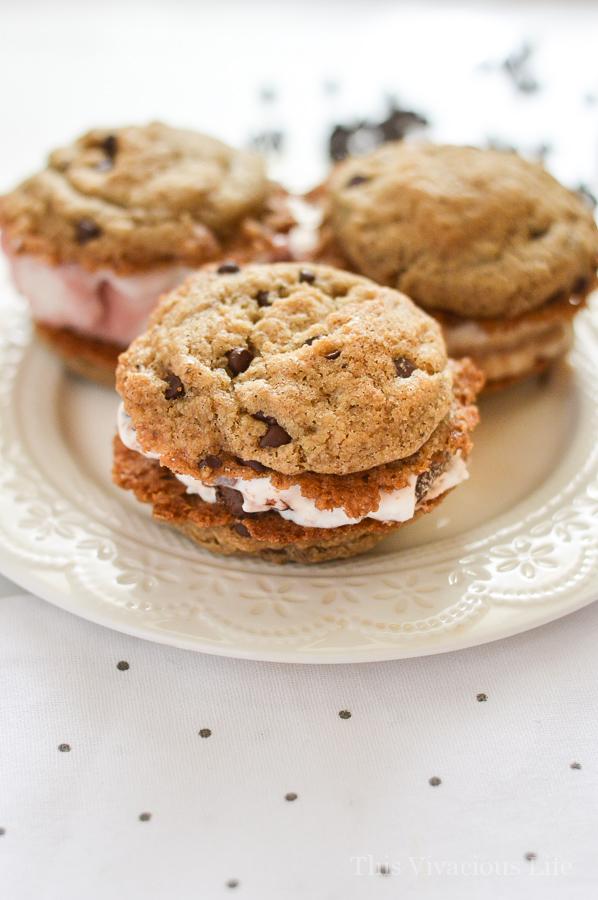 This Chocolate Peanut Butter Pudding is rich, creamy, and secretly healthy! It's naturally sweetened with dates, and requires only 6 ingredients to make it!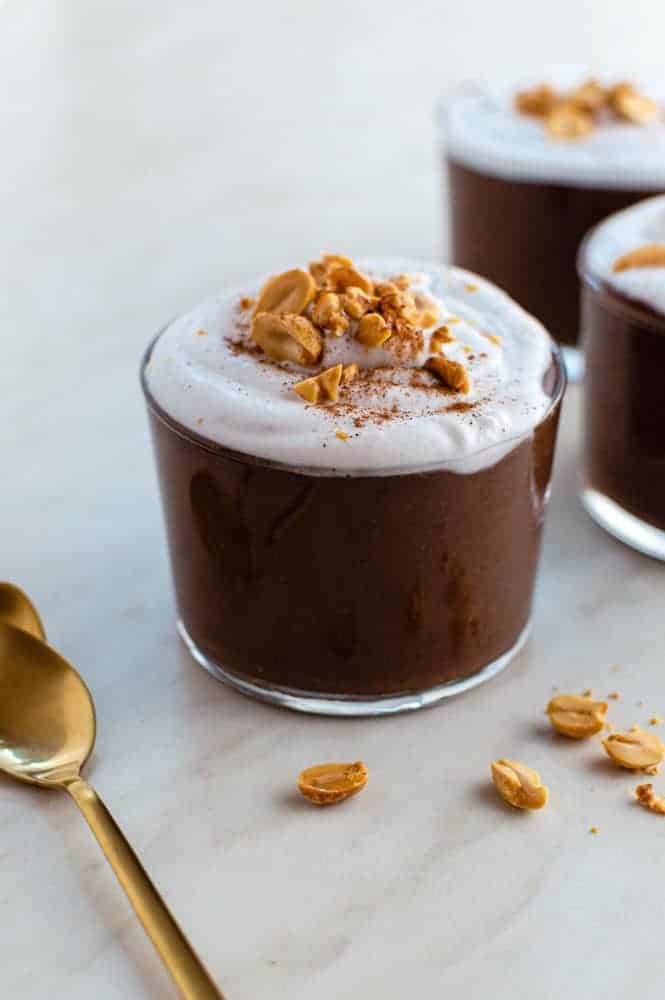 These buttery vegan millionaires shortbread bars have layers of gluten-free shortbread and creamy caramel covered in chocolate. Easy to make with just six ingredients, they're the perfect caramel slice to enjoy alongside a cup of coffee or tea.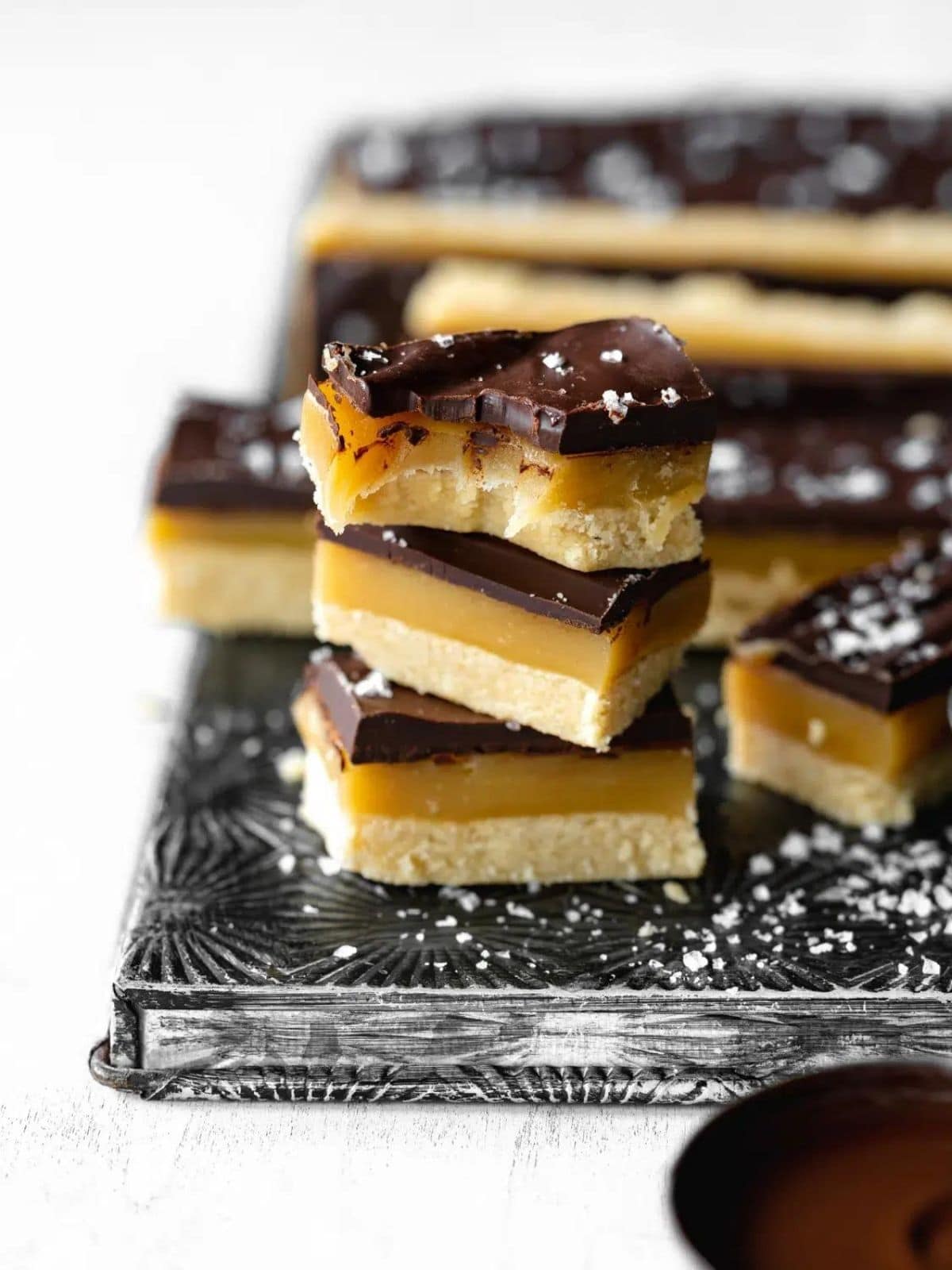 These chocolate peanut butter popsicles are an indulgent but healthy treat! Just wait until you get to that creamy peanut butter swirl.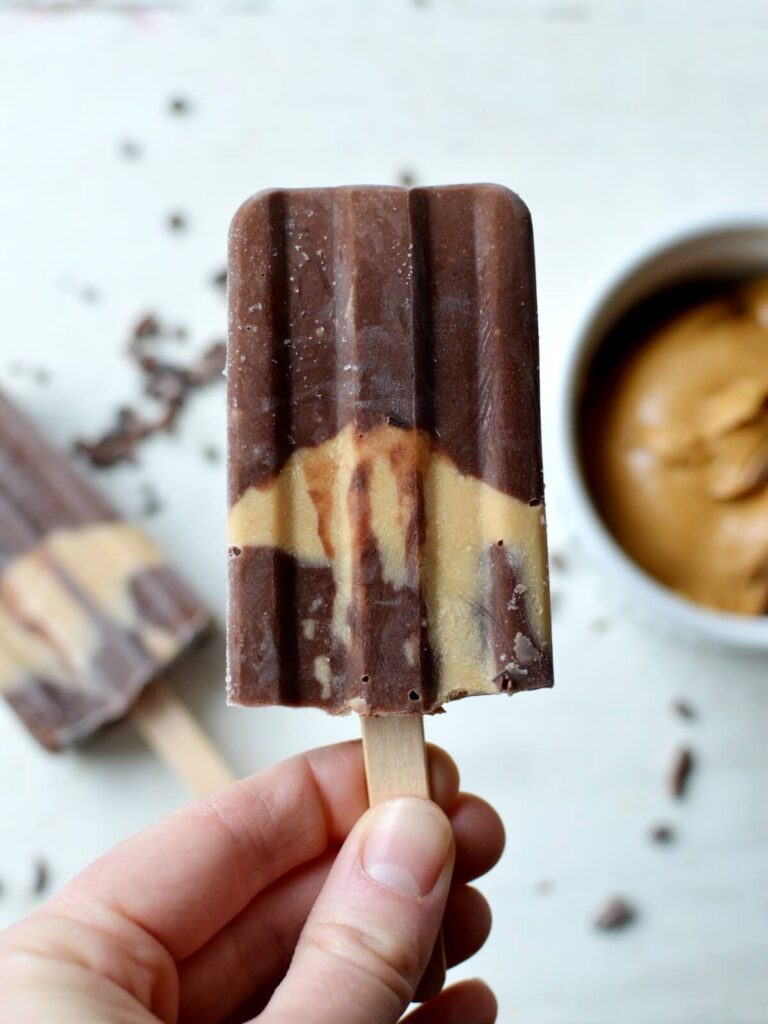 This easy no-bake peanut butter pie is vegan and gluten-free! The crust is chocolatey with an indulgent peanut butter pie filling and vegan whipped cream on top. Nobody has to know it's secretly healthy!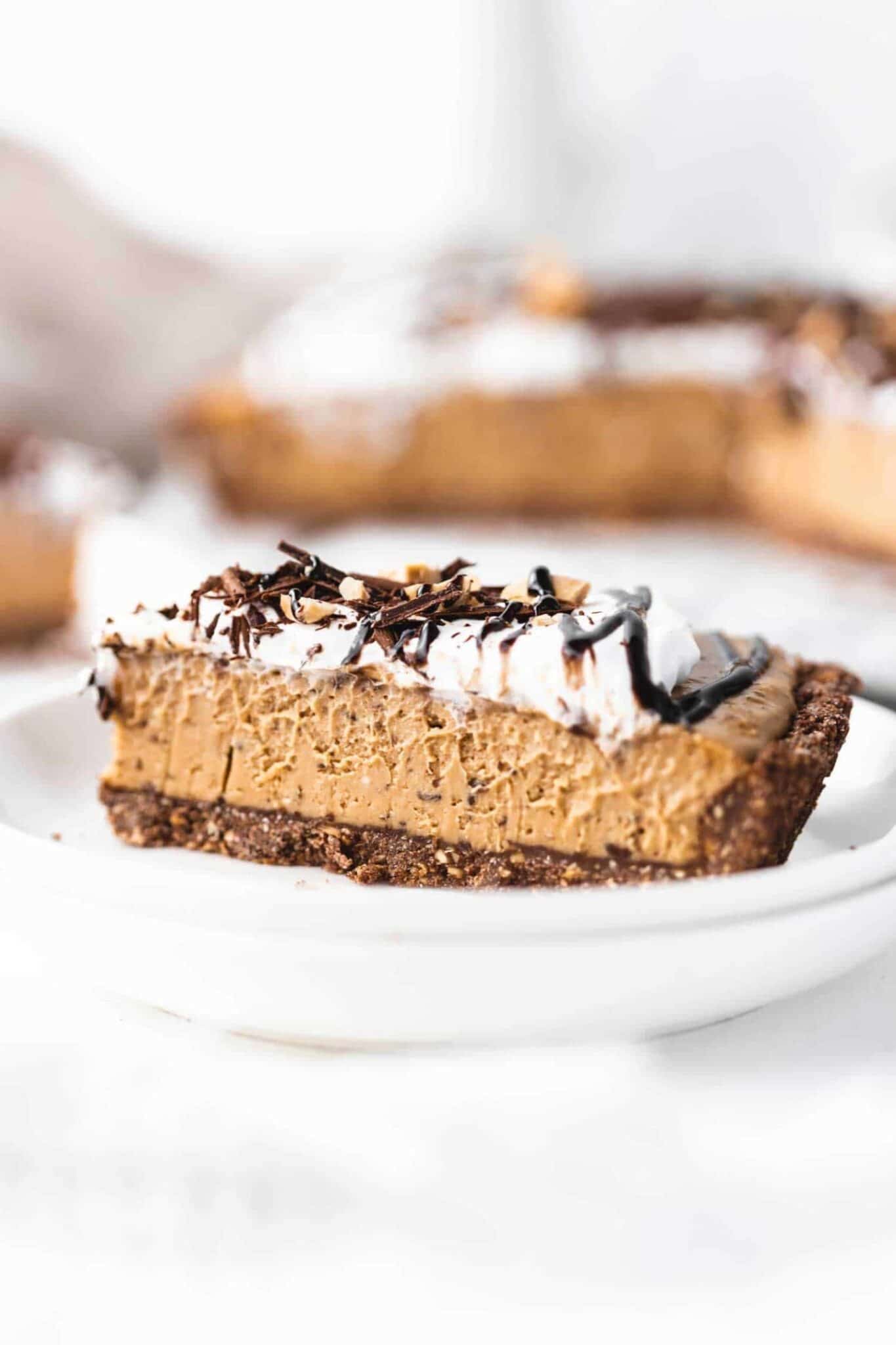 These Vegan Almond Cookies are made with just 5 ingredients! They look and taste the same as their counterparts which are made using egg whites. Egg whites are replaced with aquafaba with glorious results!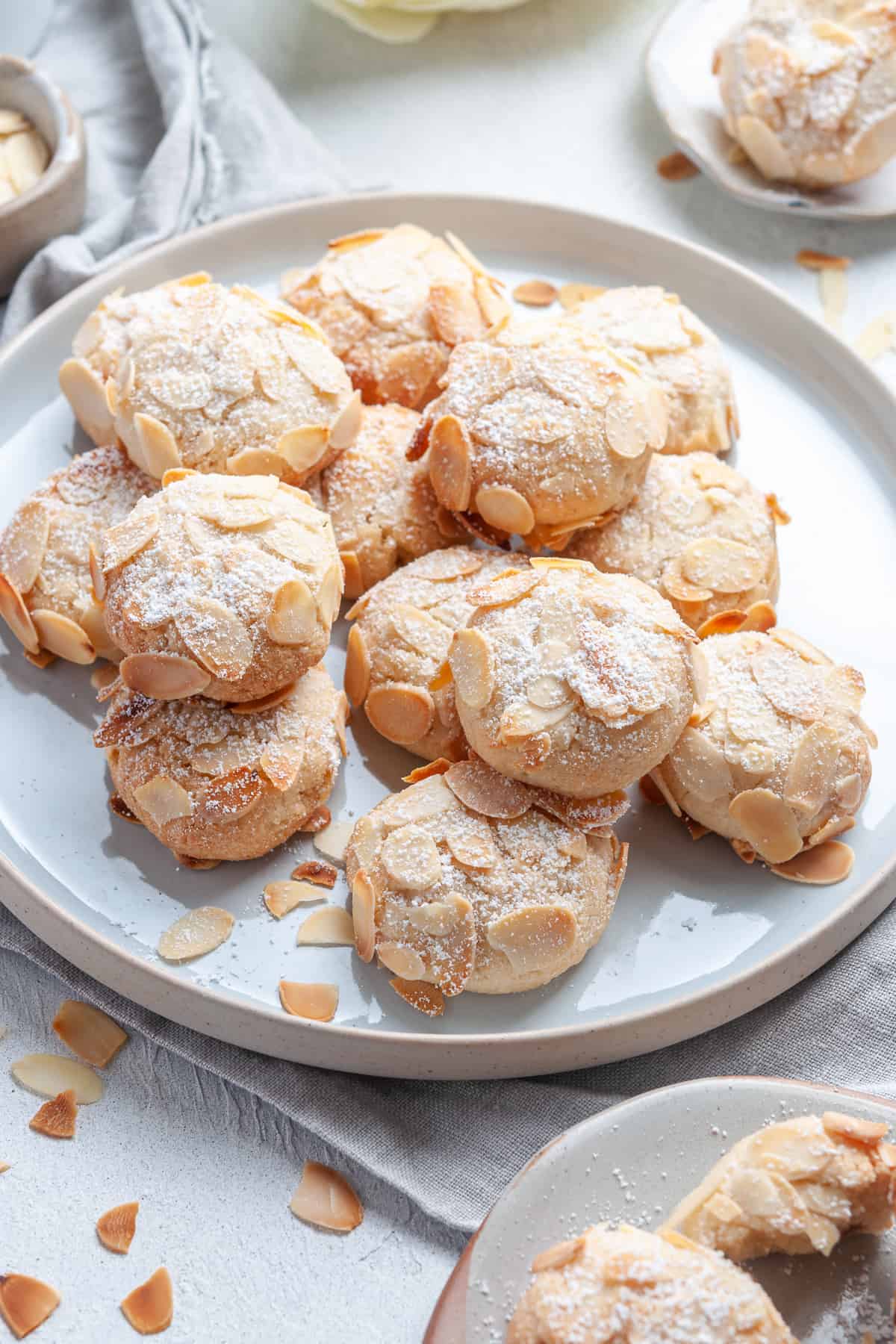 These simple Vegan Lemon Bars are completely gluten-free and eggless! This lemon bar recipe is made with a dairy-free & buttery shortbread crust, layered with sweet and tangy lemon curd filling! This allergy-free treat is a perfect spring or summertime treat everyone will love!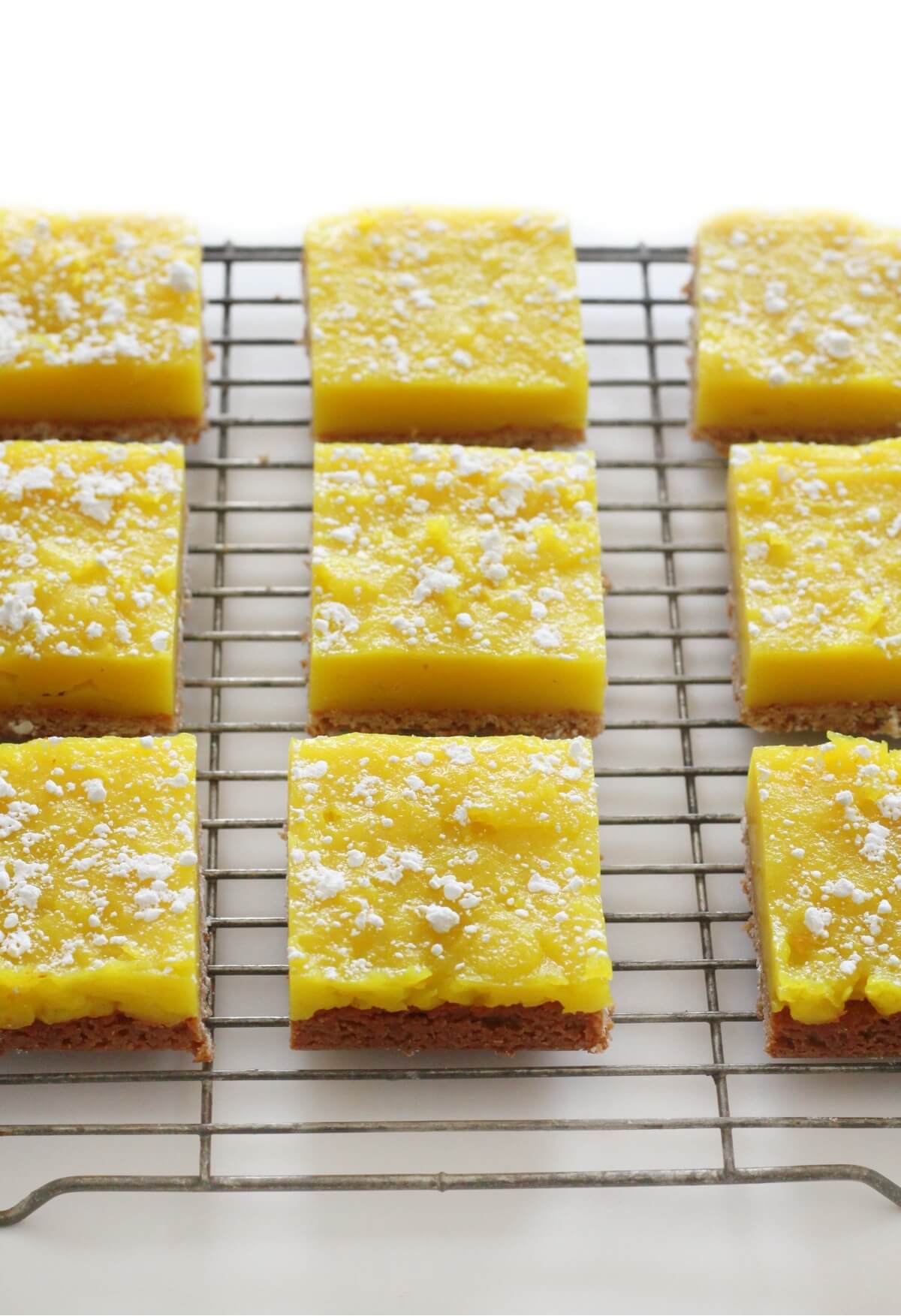 These paleo vegan brownies are super dense and gooey. If you chill them, they become fudge-like! The texture is spot-on and sure to please the pickiest of brownie connoisseurs.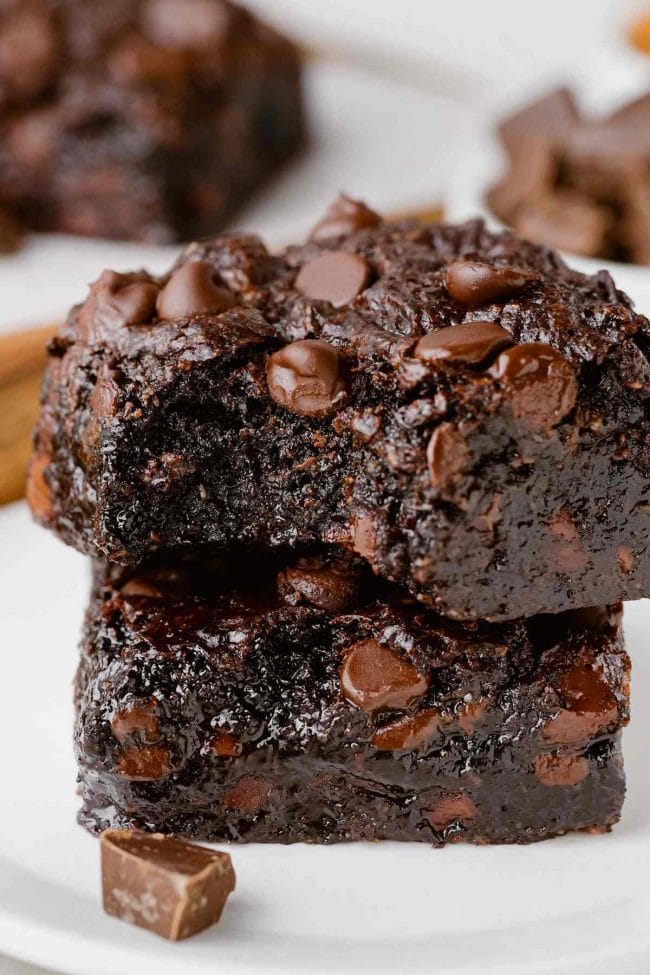 Now it's time to get cooking! Not only are these gluten-free, dairy-free, egg-free recipes delicious, but they're easy too!