Let's be real. Sometimes the gluten free life feels a bit like punishment - like staying in the Bahamas during a thunderstorm. If you're a newbie you may wonder how you will summon the strength to resist Cinnabon or ever attend a dinner party again. You may be thinking did I just purchase a Maserati or is that my grocery receipt? Bread suddenly costs the same amount as a decent pair of sandals (and sometimes tastes like it too), and the price of flour just quadrupled. Eating out feels like an episode of CSI, and no matter how laid back your personality is you come across high maintenance ordering a meal. I feel you because I'm there too.
I'm here to tell you it gets better and more than that it gets WAY better. Two weeks after my celiac diagnosis I sobbed over a plate of biscuits (in public), devoured them, and then suffered the consequences all week long. It was a cathartic experience for me. I feel like it helped me accept my diagnosis and then finally give gluten the one-two boot out of my life. No matter how amazing buttered white bread tastes, nothing is worth the misery that comes thereafter.
And now I'm here to tell you that a gluten free life can be just as fulfilling as one filled with cinnamon rolls, Asian food, and French baguettes. It's about finding the ingredients you can have and turning those into incredible dishes. Oh, and spoiler alert - you can have amazing Asian food and cinnamon rolls. It just takes a bit more work than driving to your local restaurant or bakery.
So roll up your sleeves and come along with me as I perfect gluten free recipes and find the best gluten free products on the market. Don't go broke trying to find the best gluten free loaf out there - let me do that for you! 🙂
We're all in this together!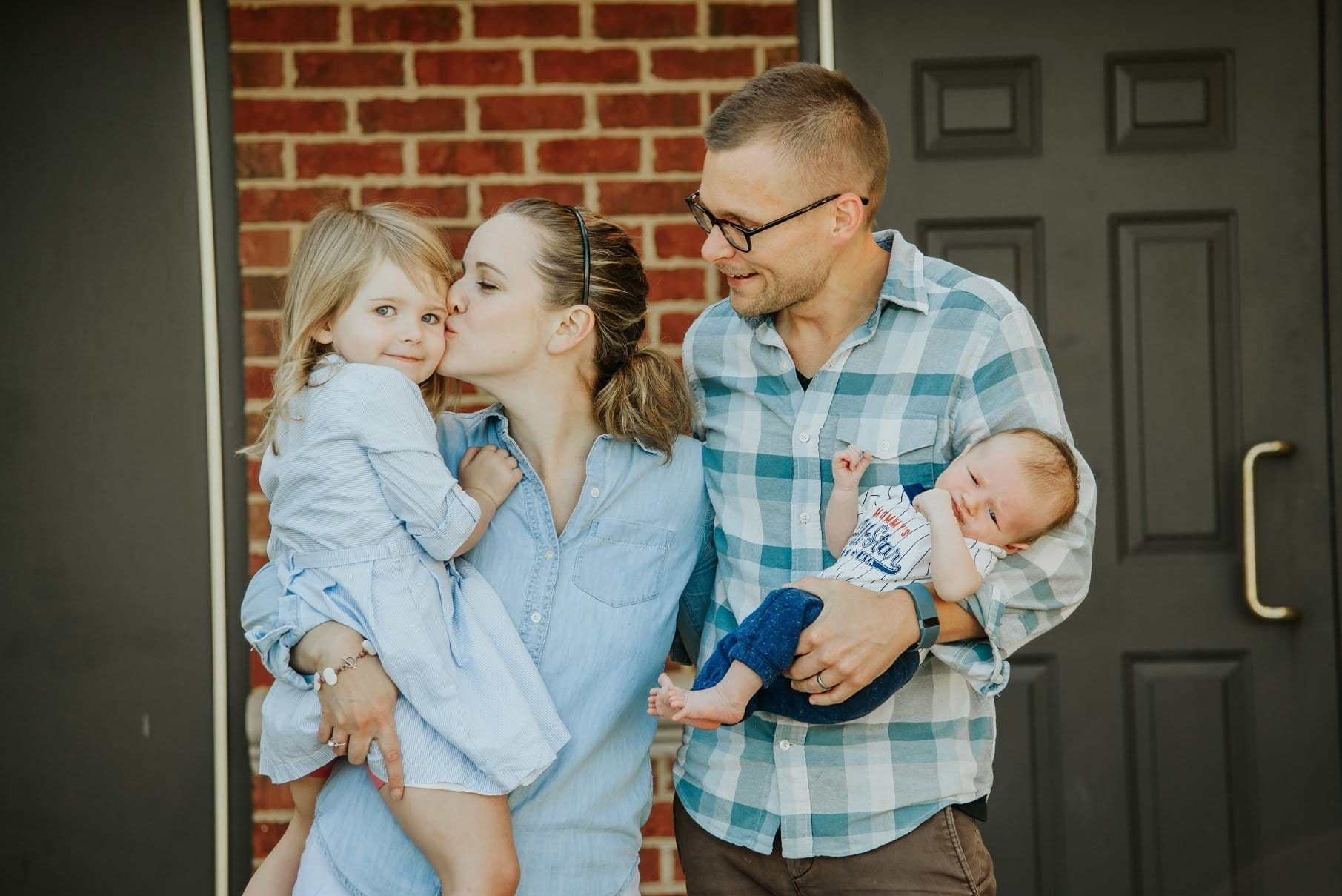 Hi, I'm Carolyn and this is me. I live in Greenville, South Carolina with my husband Matt and my little people. We like to dig for worms outside, garden, and dance around the kitchen. If it's been one of those days and you can't seem to shake off the funk, dancing is surprisingly helpful. It's hard to be a grump while dancing like an idiot. The more ridiculous the better.
Chloe is now six, and curious about everything. Levi is three and a self-proclaimed super hero. And of course, there's Mr. Frosty Boots McPiperson Truett, our fat cat who is usually found snoozing in a sunny spot near the front door (or peeing on our clean laundry). We just call him Piper. (Rest in peace, buddy)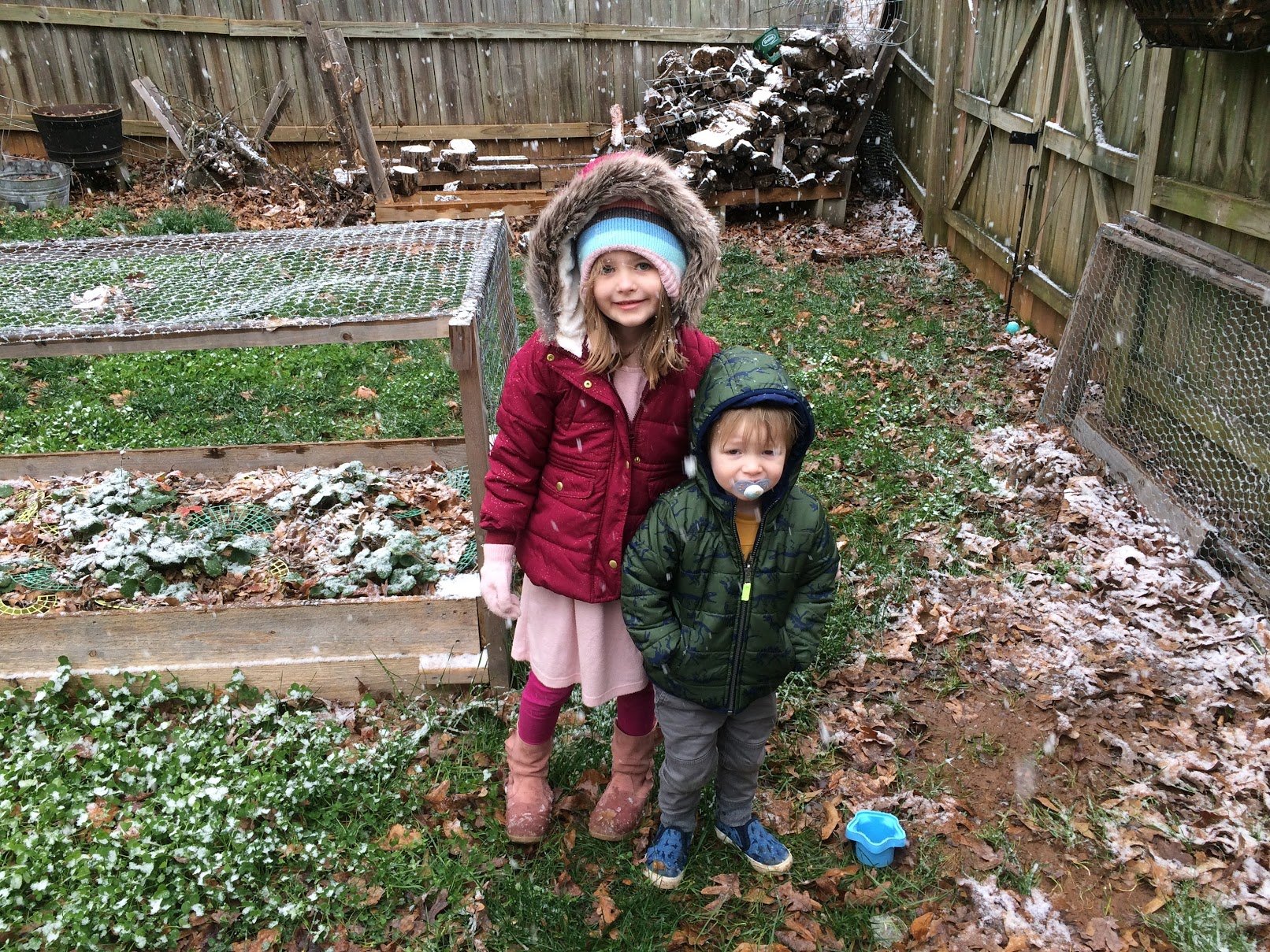 It's no secret I love food. I wear avocado earrings. I am more likely to buy a paint color if it's named after a waffle, and anytime is ice cream time (sage advice from my dad). In my family, we're discussing what meal we'll eat next while we're eating the current one.
I started this blog because I'm absolutely in love with food.
Matt eats a great deal healthier than I do, which by necessity helps me eat better too. This blog will be riddled with healthy recipes, as well as not so healthy. I call those healthy for the soul. ALL of my recipes will either be gluten free, or easily made so. I found out five years ago my intestines hate gluten. (I wish my brain would catch up) Yep, I have Celiacs Disease.
My little ones are more eat-to-live kind of folk, and although I can appreciate that my six year old discriminates when it comes to food I look forward to sharing my thoughts, recipes, inspiration, and all things food with human beings who don't think Kraft Macaroni and Cheese is the greatest gift to man. (Um, hello that's Lucky Charms!)