If you're looking for mouth-watering cacao powder recipes, this is the list for you! With cookies, quick-breads, ice cream, and more, these decadent treats are made with raw cacao instead of cocoa powder.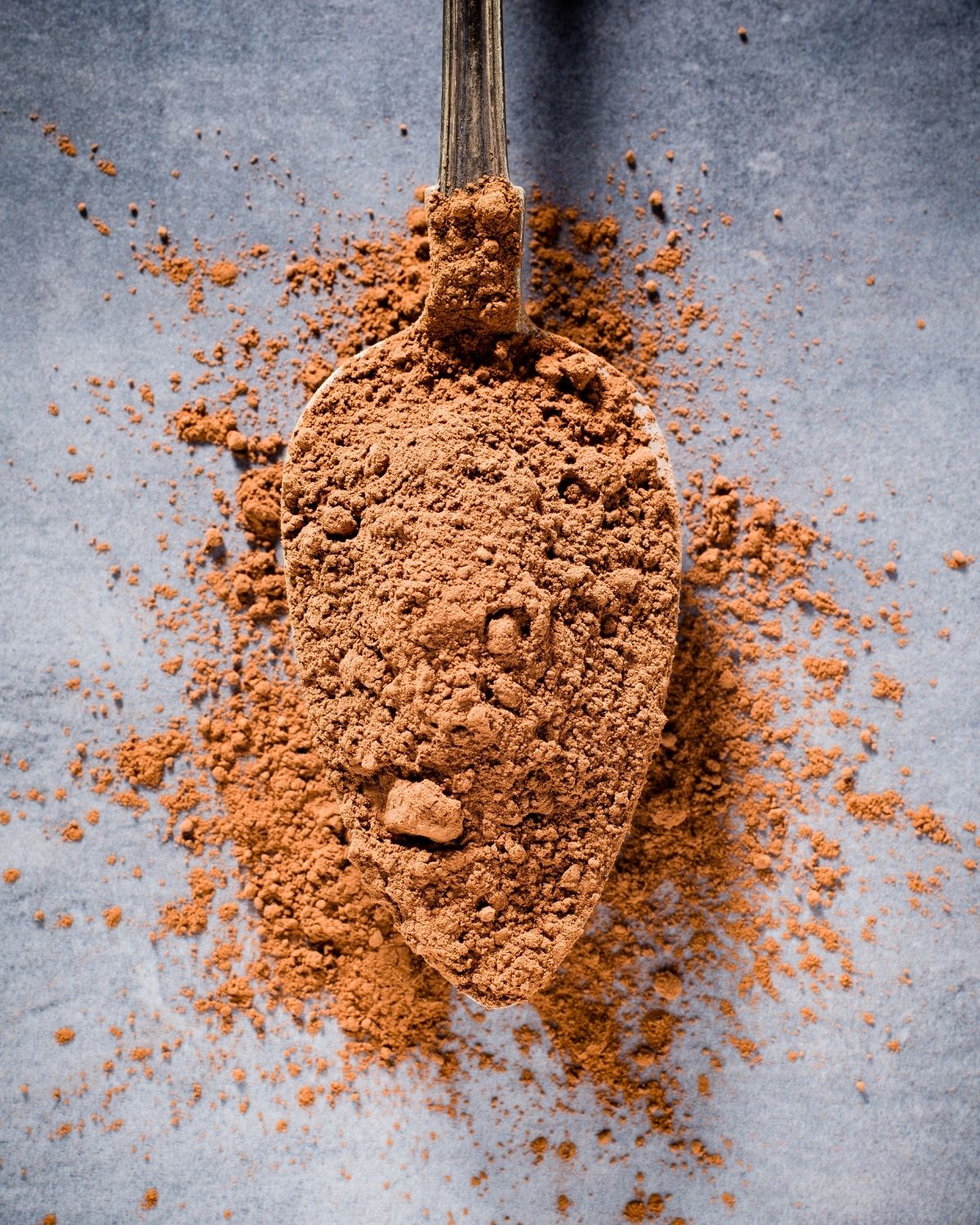 What is cacao powder?
Cacao powder is made from cacao beans that are processed at low temperatures to retain their nutritional value. The beans are then ground into a powder and used to flavor smoothies, shakes, desserts, and more.
Cacao powder is unsweetened with a slightly bitter and rich flavor profile. It imparts an intense chocolatey flavor that's delicious in muffins, granola, and cookies.
What's the difference between cocoa powder and cacao powder?
Cacao powder and cocoa powder are very similar, but not the same! Both come from fermented cacao beans that are processed before grinding them into a powder.
Cocoa powder is made from cacao beans processed at a very high temperature. This produces a smooth, rich, and slightly sweet flavor but reduces its nutritional profile.
Cacao powder is made from cacao beans processed at low temperatures to preserve all those feel-good nutrients and improve brain power. Yes, please!
Health benefits of cacao powder:
Raw cacao powder boasts plenty of health benefits and disease-fighting antioxidants! It's also packed with flavonoids which may help lower blood pressure, improve your body's blood flow, and help prevent blood clots.
It's rich in iron, magnesium, and calcium too. In fact, cacao has more iron per grams than beef and spinach combined!
Cacao Powder Recipes
Cacao powder is a nutrient-packed superfood that's intensely rich and great for baking, smoothies, granola, and more! Chocolate lovers rejoice, here's 15 delicious and gorgeous cacao powder recipes to try immediately.
1. Gluten Free Chocolate Cookies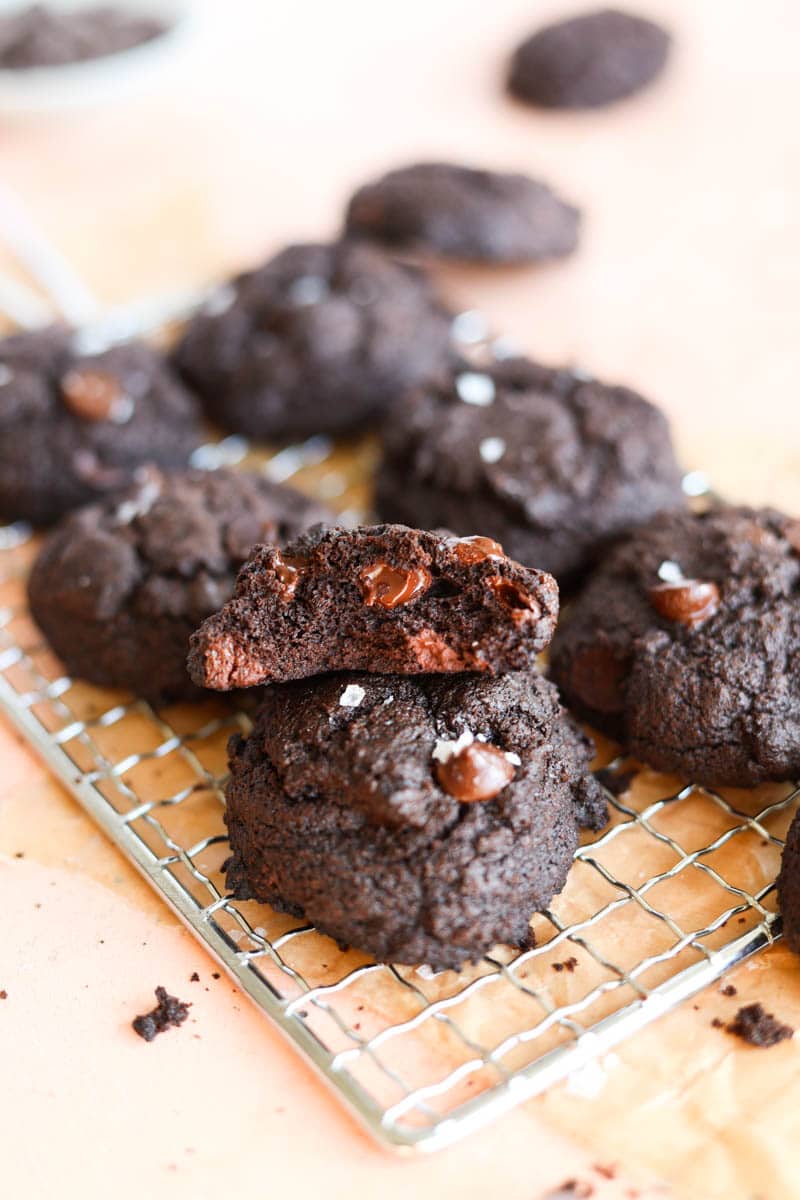 These Gluten Free Chocolate Cookies have a rich, decadent flavor, and chocolate chips in every bite!
They're made with simple ingredients like cacao powder, coconut oil, and coconut sugar. And best of all, you don't have to chill the dough!
2. Homemade Nutella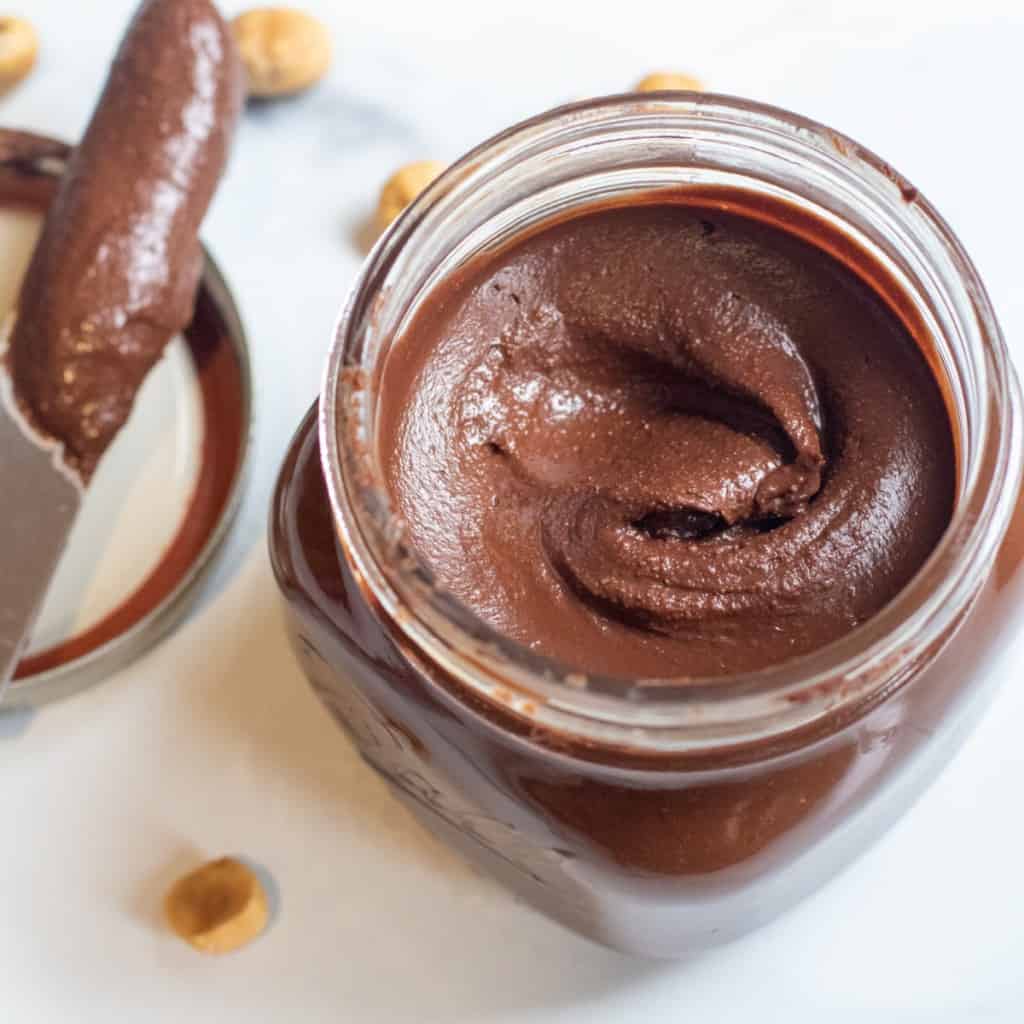 Did you know you can make your own, delicious, indulgent, and crave-worthy homemade Nutella From Scratch?
It's surprisingly easy to make with raw hazelnuts and chocolate and it's incredibly delicious and just like the classic we all know and love!
3. Nutella Fudgesicles
Speaking of homemade Nutella, you don't want to miss out on these indulgent pops!
Your favorite frozen chocolate summer treat but with made from scratch Nutella! These homemade Nutella Fudgesicles are the classic fudgy treat but with hazelnut and cacao for a touch of added nutrition!
4. Gluten Free Chocolate Zucchini Bread (Paleo, Vegan)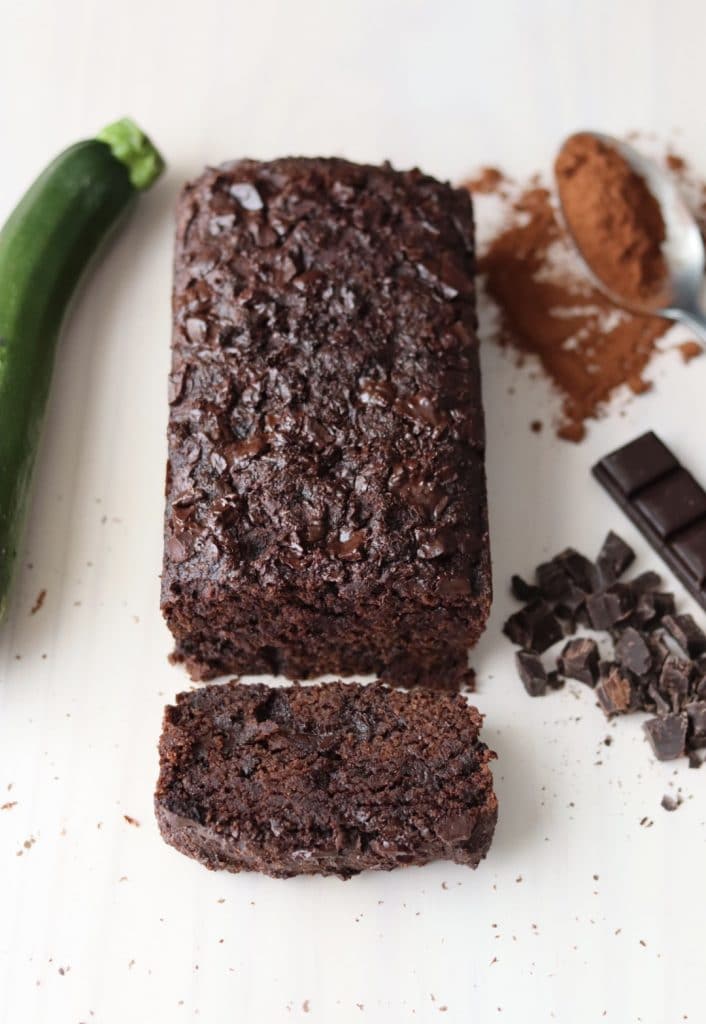 This double chocolate zucchini bread is a real treat. This easy cacao recipe only requires 9 ingredients and a few simple steps.
It's made with maple syrup, arrowroot, and almond flour, plus it's packed with shredded zucchini!
It's also gluten-free, dairy-free, vegan, and paleo with no refined sugar! If you're looking for a decadent treat to feel good about, this one is it.
5. Triple Chocolate Chickpea Brownie Bites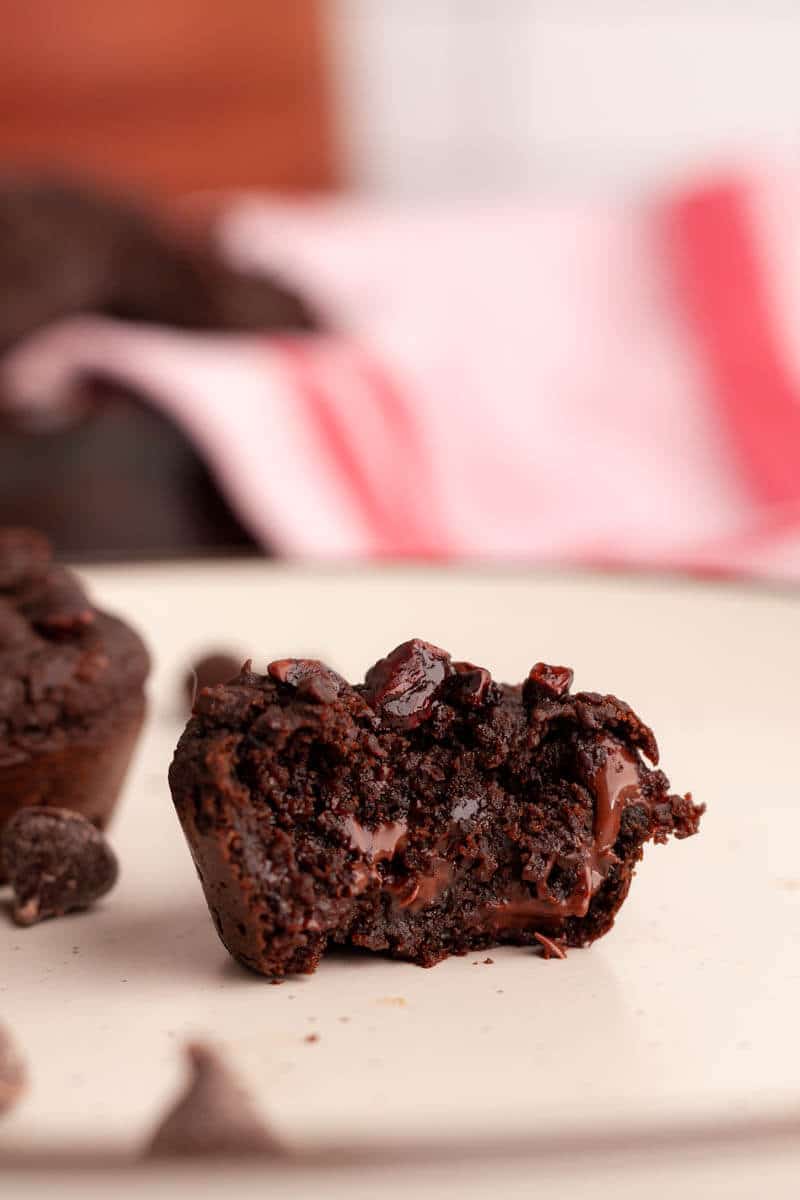 These gluten-free triple chocolate chickpea brownie bites are rich, decadent and easy to make. Enjoy the fudgy texture, complete with cacao nibs and cacao powder!
These indulgent treats are dairy-free & vegan with 8 grams of protein each. Yes, please!
6. Hazelnut Chocolate Squares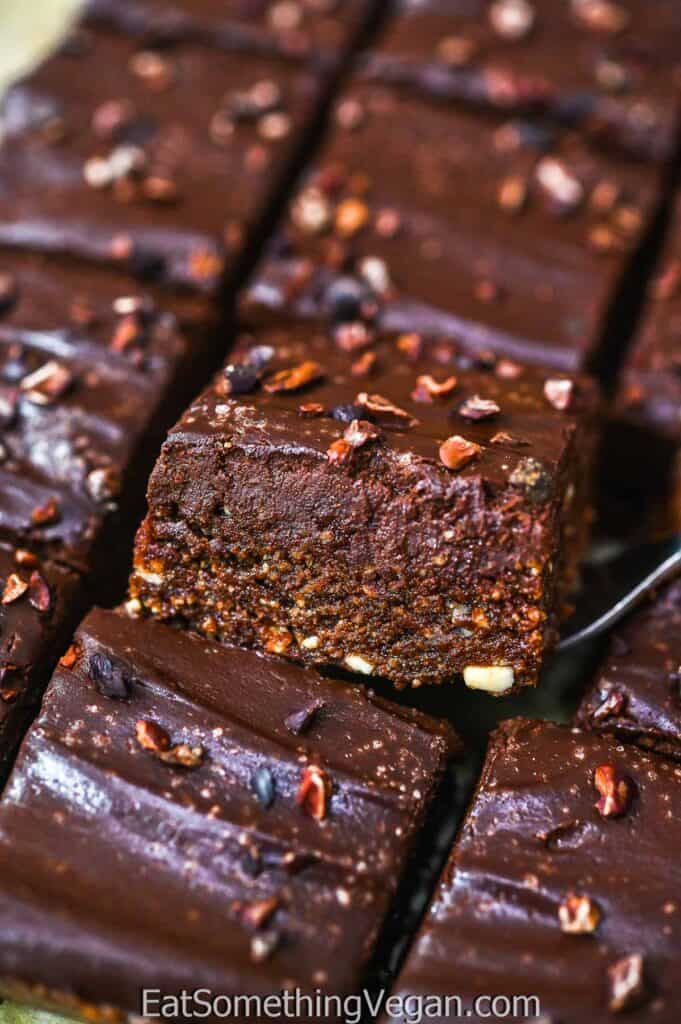 These Hazelnut Chocolate Squares are an easy, gluten-free treat that can be made ahead and served to guests.
I warn you: their nutty, sweet flavor is highly addictive!
7. Nut Free Chocolate Bliss Balls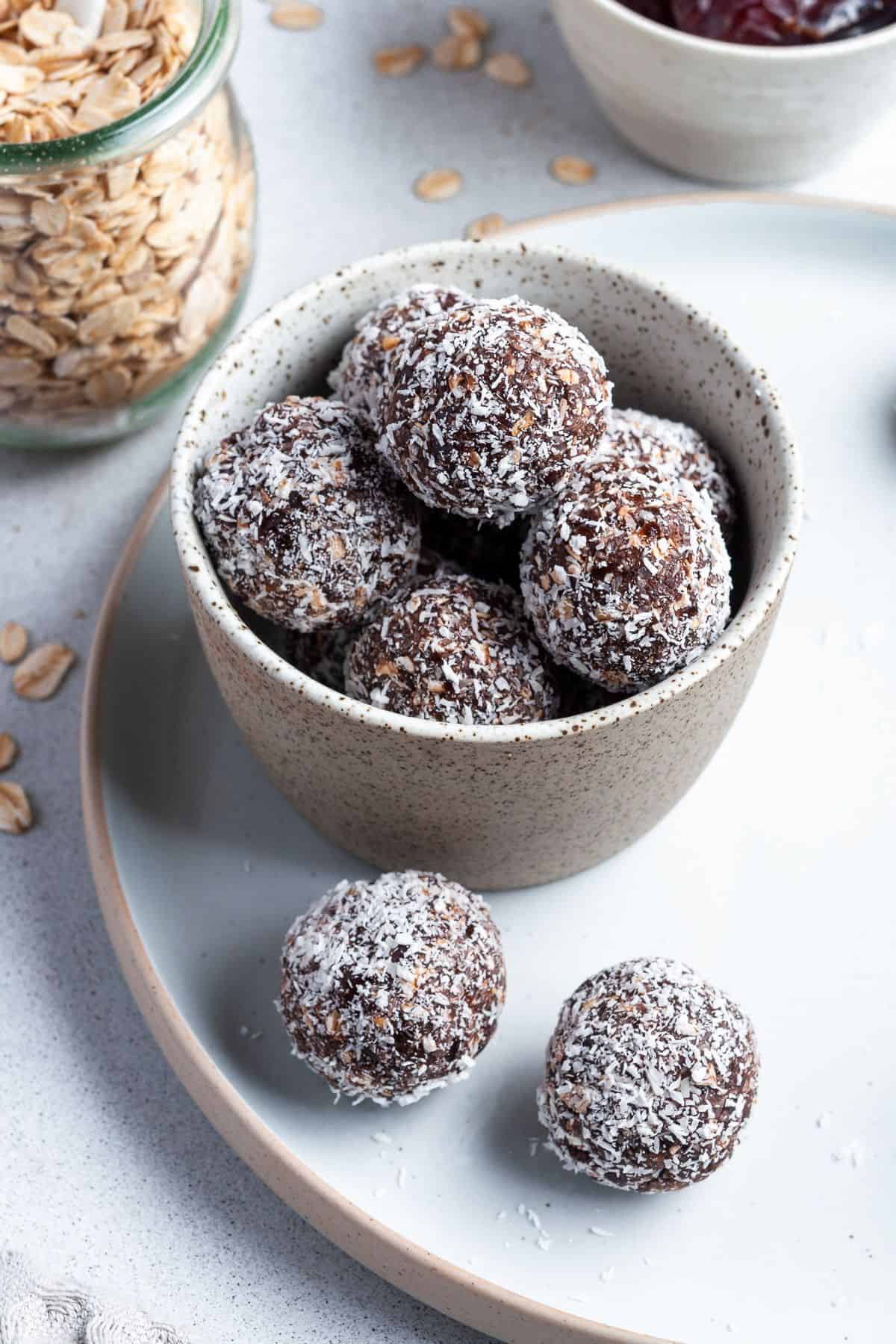 Satisfy your sweet cravings with these delicious Nut-Free Chocolate Bliss Balls. They are incredibly easy to make and are a healthy sweet treat.
These sweet bites are also refined sugar-free and vegan.
10. Chocolate Milkshake Without Ice Cream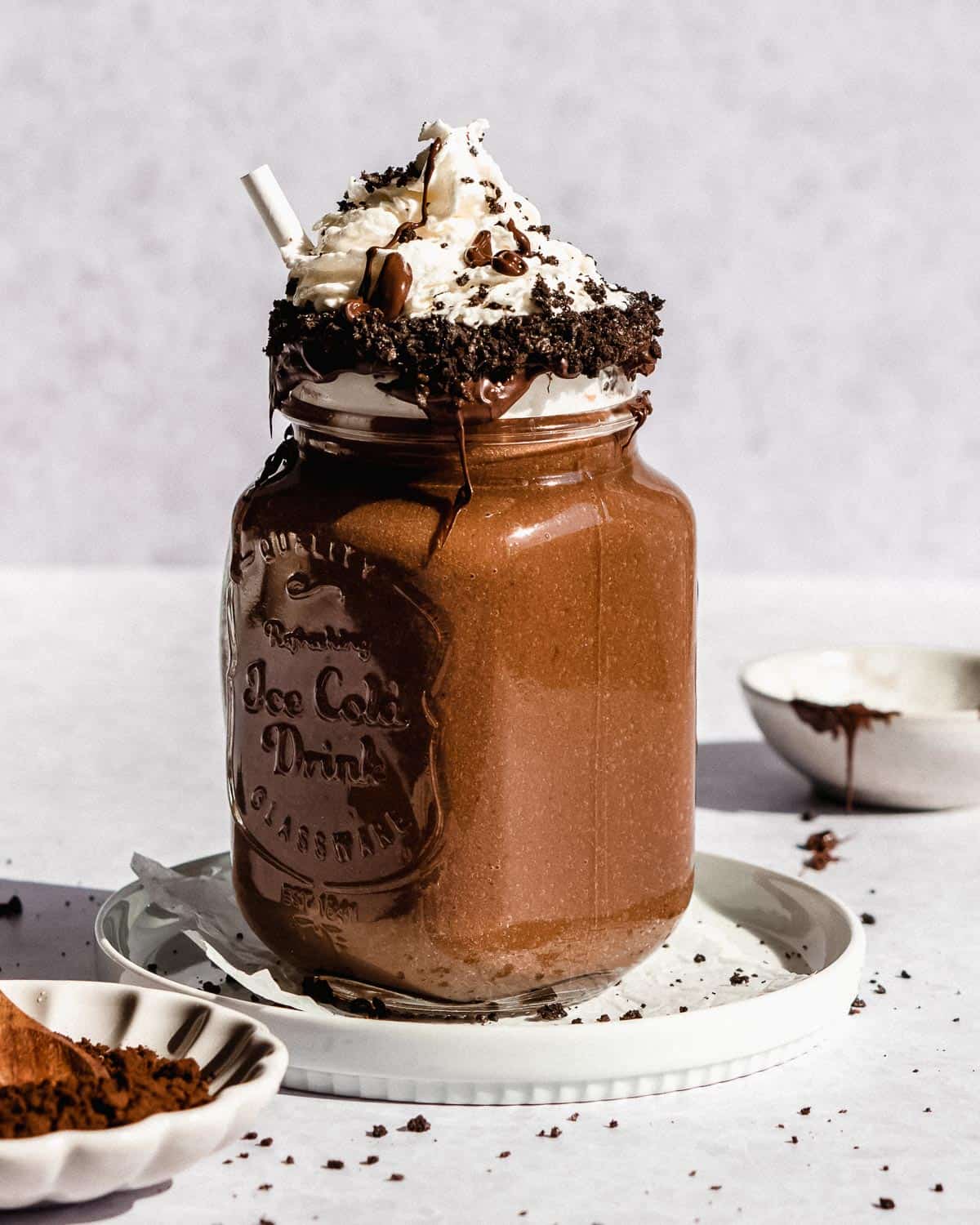 Is it possible to make an indulgent chocolate milkshake without ice cream? Absolutely! This recipe is a healthier version of the classic chocolate milkshake you know and love!
You can feel good about this frozen, chocolatey treat.
11. Cherry Chocolate Smoothie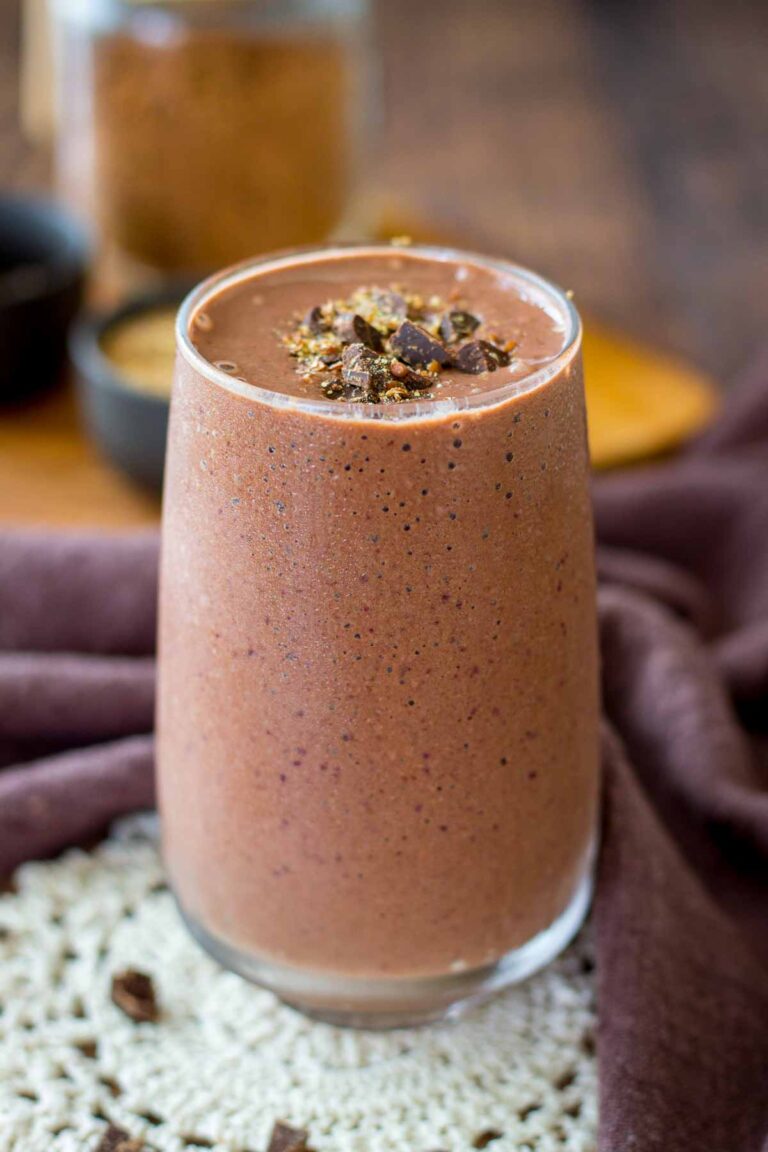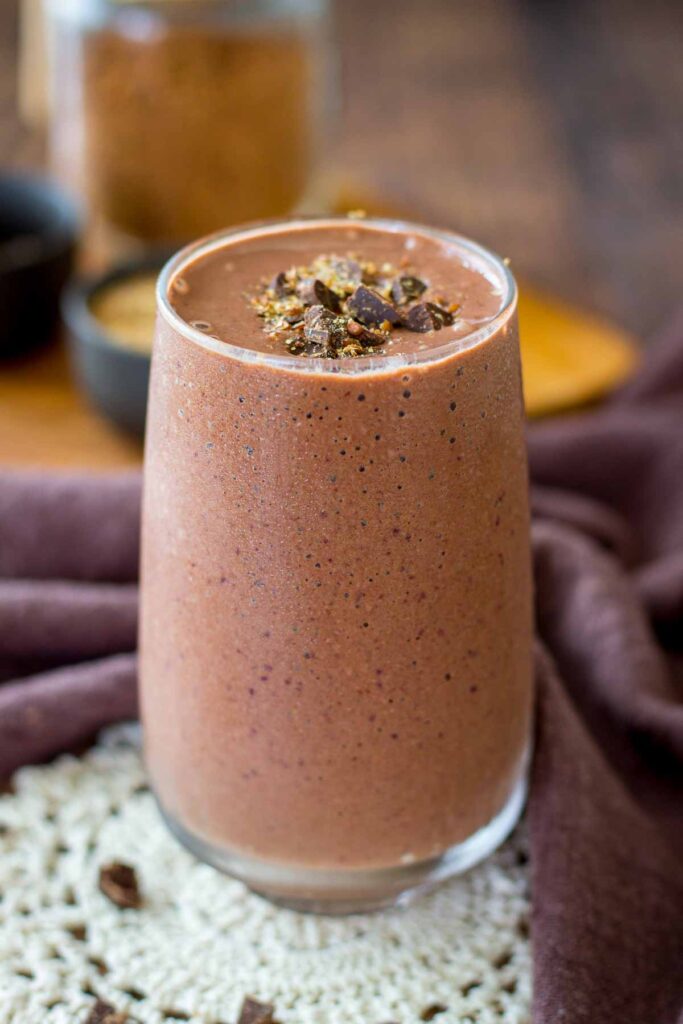 This Cherry Chocolate Smoothie is creamy, rich, and smooth. It's full of dark chocolate and slightly sweet with a hint of cherry flavor.
It's made with simple ingredients and no added sugars. It's nutritious enough for breakfast, but decadent enough for dessert!
12. Healthy Chocolate Zucchini Muffins
I mean, get a load of these beauties. They're the ultimate trifecta - decadent, beautiful, and healthy!
These Double Chocolate Zucchini Muffins are super easy and packed with nourishing ingredients. They're gluten-free, vegan and refined sugar-free!
13. Paleo Double Chocolate Chip Banana Bread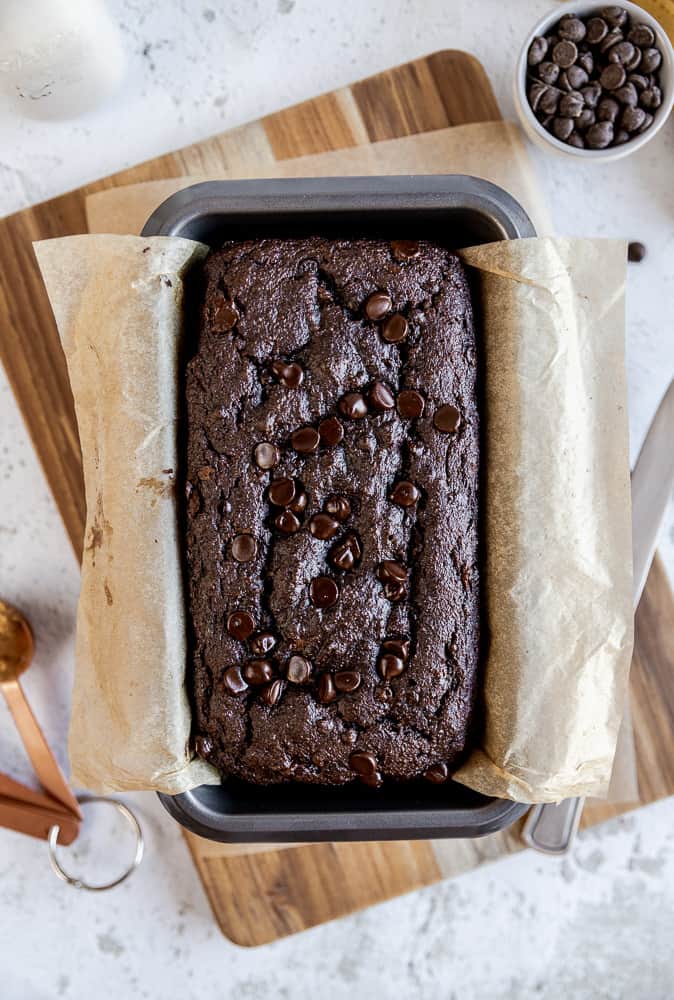 This fudgy double chocolate chip banana bread is paleo and naturally sweetened with banana! This decadent quick bread takes only 10 minutes to prep and get in the oven.
Dark, decadent, and easy? Yes, please!
14. Dark Chocolate Granola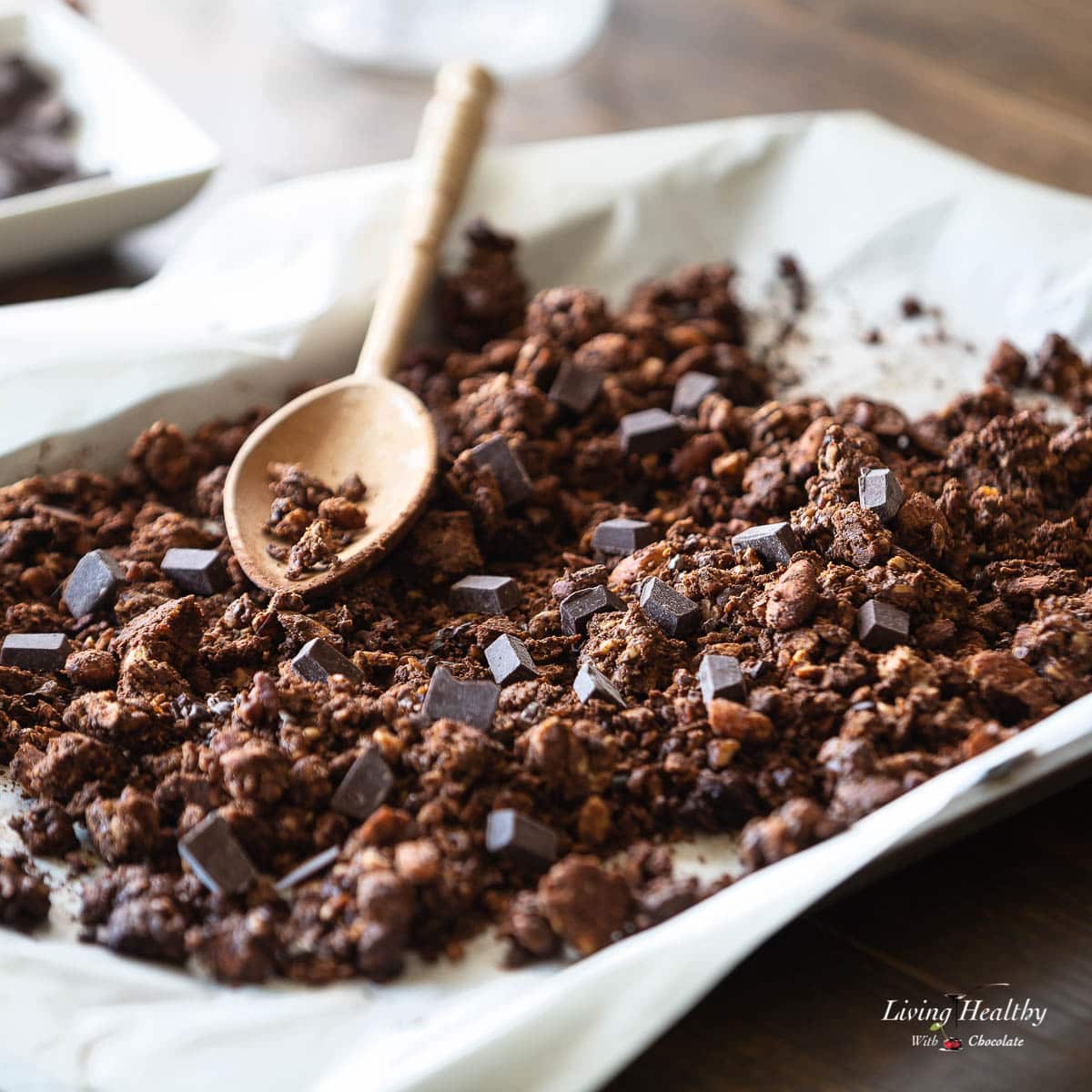 This dark Chocolate Granola is addictively delicious with dark chocolate, cacao powder, and maple syrup.
It's perfect for a nutritious but indulgent breakfast or snack, especially for chocolate lovers! Just 30 minutes to prep, bake, and enjoy!
15. Hot Cacao with Cardamom + Tahini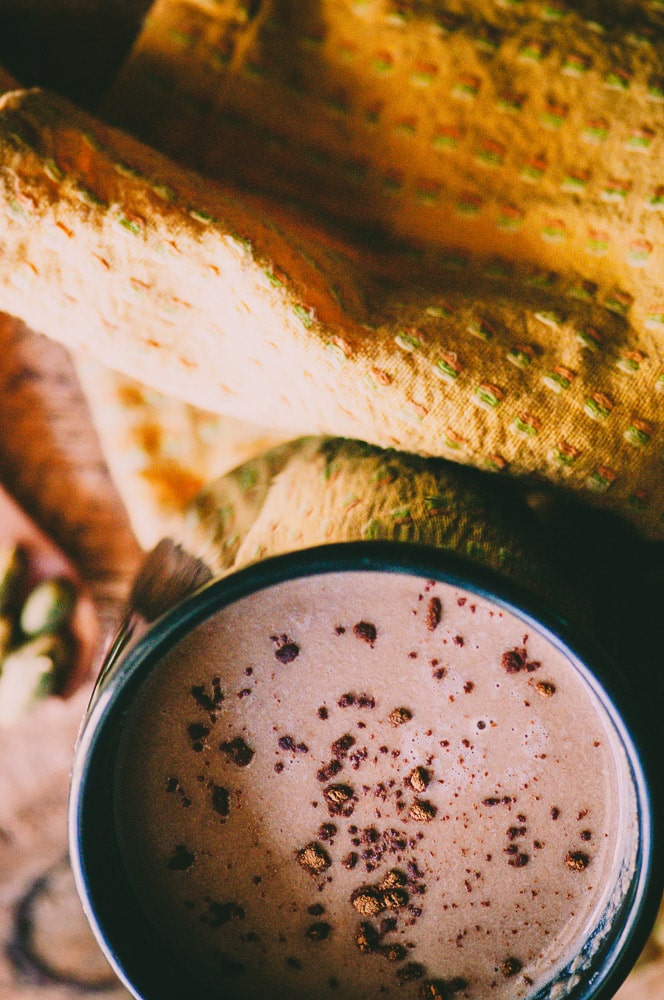 A cozy and nourishing take on hot cocoa! This hot cacao recipe is vegan, gluten-free and full of antioxidant-rich cacao powder, delicious cardamom, and protein-rich tahini.
It's the perfect winter beverage for a chilly evening! I prefer it with almond milk, but any plant-based milk works great.
If you try any of these cacao recipes, let us know in the comments!