Love Subway, but not gluten? Check out this ultimate guide to eating gluten free at Subway! Subway's gluten-free menu has plenty of options for gluten intolerant diners.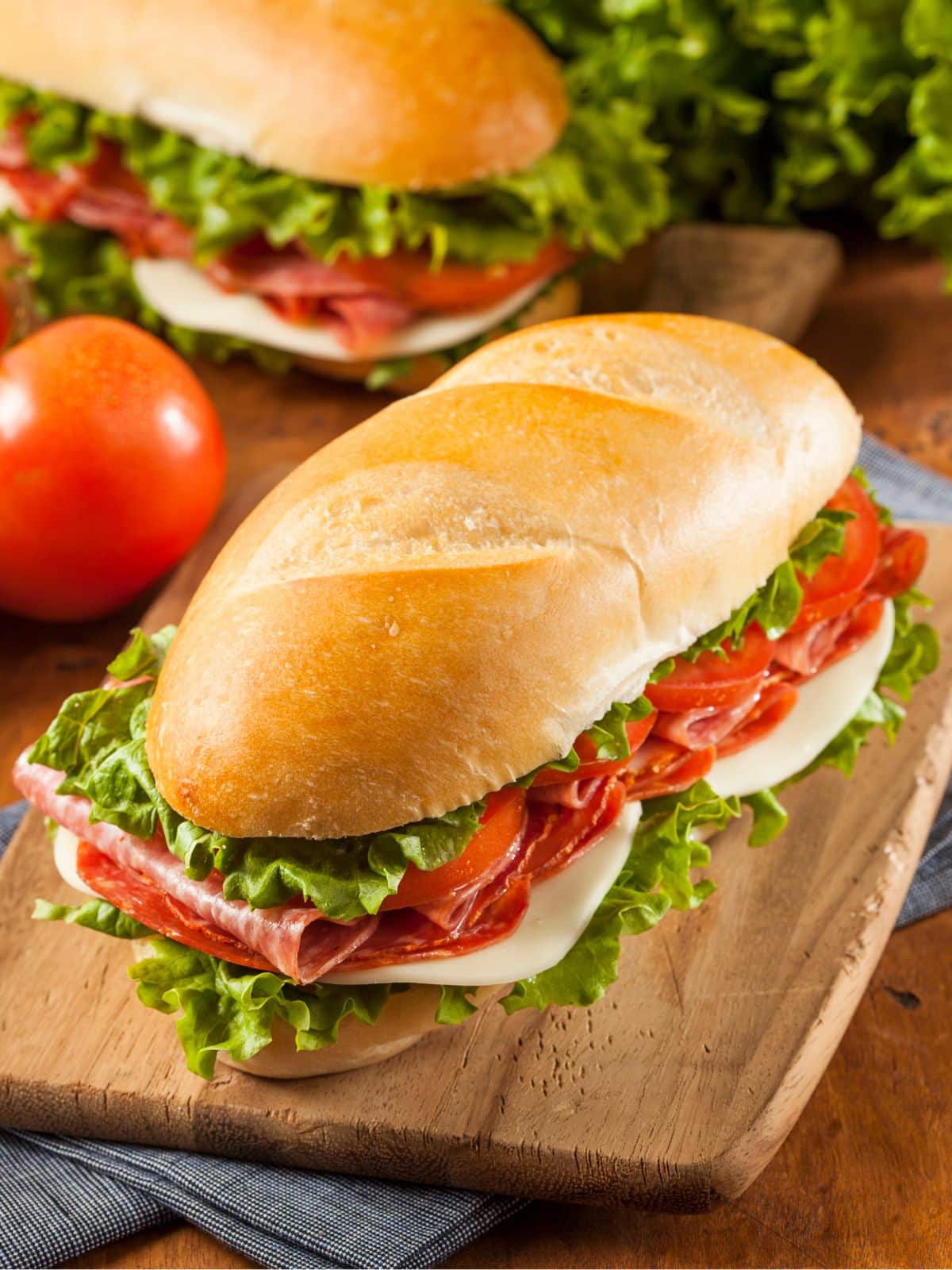 Gluten Free at Subway
Since Subway is a sub and sandwich shop, it stands to reason that cross contamination is a risk. Bread loaves leave tiny crumbs everywhere and those with celiac disease or gluten intolerance must be careful.
That being said, Subway's allergen list is super helpful and informs you which items contain gluten so you can avoid them.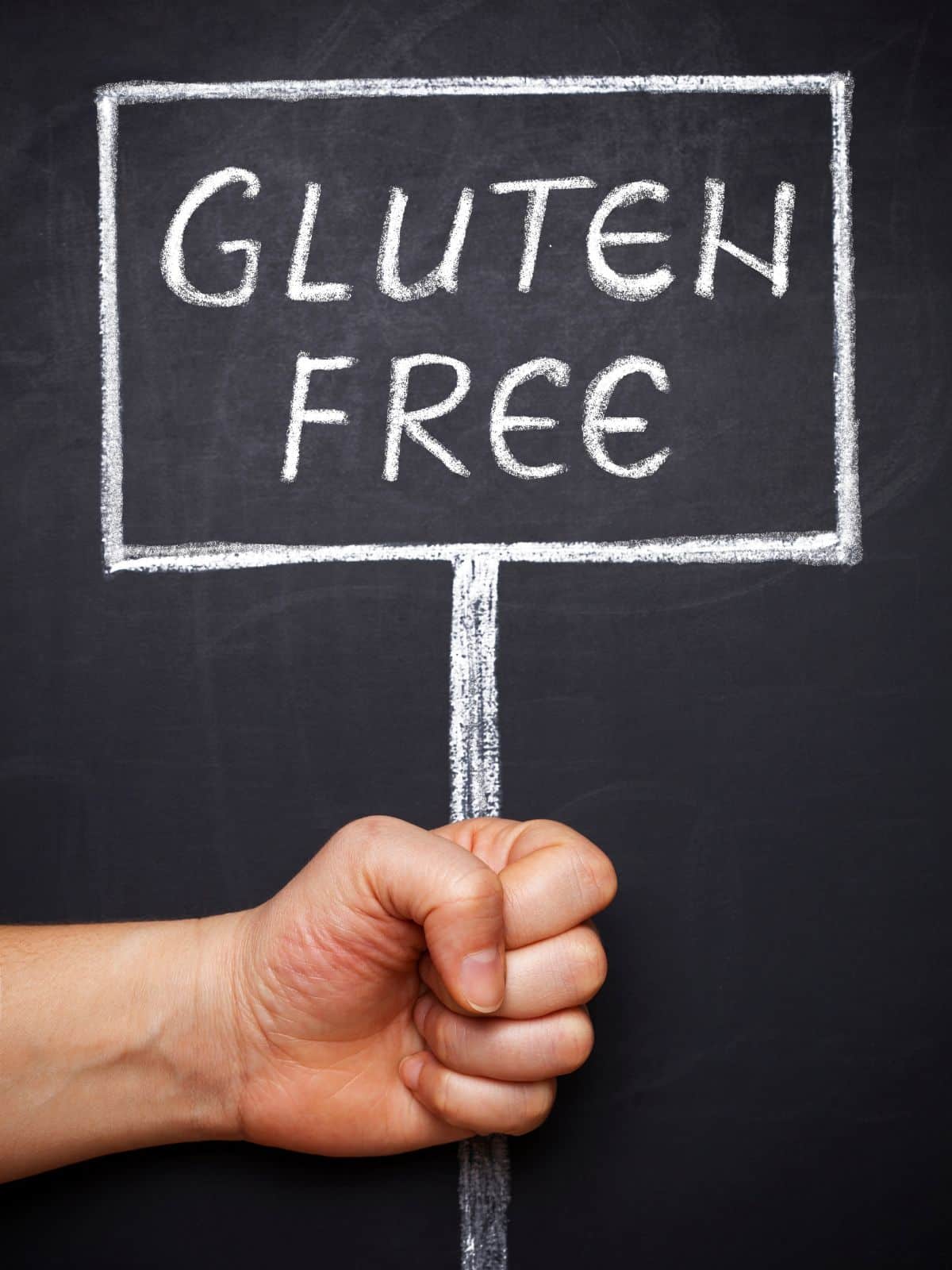 It also provides a list of items with other common allergens such as eggs, fish, milk, peanuts, sesame, shellfish, soybeans, tree nuts, gluten, sulfites, and nitrites.
The menu clearly states that the only item made in a gluten-free facility is their gluten-free bread (in select stores only). Other ingredients can't be labeled 100% gluten-free because they're prepared on shared equipment with gluten-containing foods.
Subway Gluten Free Menu
According to their allergen list, the items below do not contain gluten. That being said, their gluten free menu options can change at any time!
Always double check to make sure something is gluten free before you order it.
And remember, just because the ingredients don't contain gluten doesn't mean they're safe for Celiacs. Cross contamination is still an issue!
Breads & Wraps
Bread is obviously not gluten-free, but select stores carry gluten-free bread. It's manufactured in a dedicated gluten-free facility so it's 100% gluten-free!
All other breads and wraps, including the spinach and tomato basil wrap, are NOT gluten-free.
If your local Subway doesn't carry gluten-free bread, there are still options for you! Subway's protein bowls and salads allow you to choose only gluten free ingredients.
Meat, Poultry, Seafood, & Eggs
The goods news is that you have plenty of options for filling protein!
Avoid the teriyaki glazed chicken and meatballs though. Teriyaki sauce typically contains soy sauce (a sneaky form of wheat) and meatballs are bound with breadcrumbs!
According to Subway's allergen list, these meats do not contain gluten:
Bacon strips
Chicken patty, oven roasted
Grilled chicken
Cold cut combo meats
Egg omelet patty (regular)
Egg white omelet patty
Genoa salami
Ham (black forest)
Italian BMT meats (ham, pepperoni, salami)
Pepperoni
Rotisserie style chicken
Spicy Italian meats (pepperoni, salami)
Steak
Tuna salad
Turkey breast, oven roasted
Grilled chicken with buffalo sauce
Cage-free eggs
Cage-free egg whites
Pastrami
Veggie patty
Cheese
At the time of writing this article, all their cheese options are gluten-free!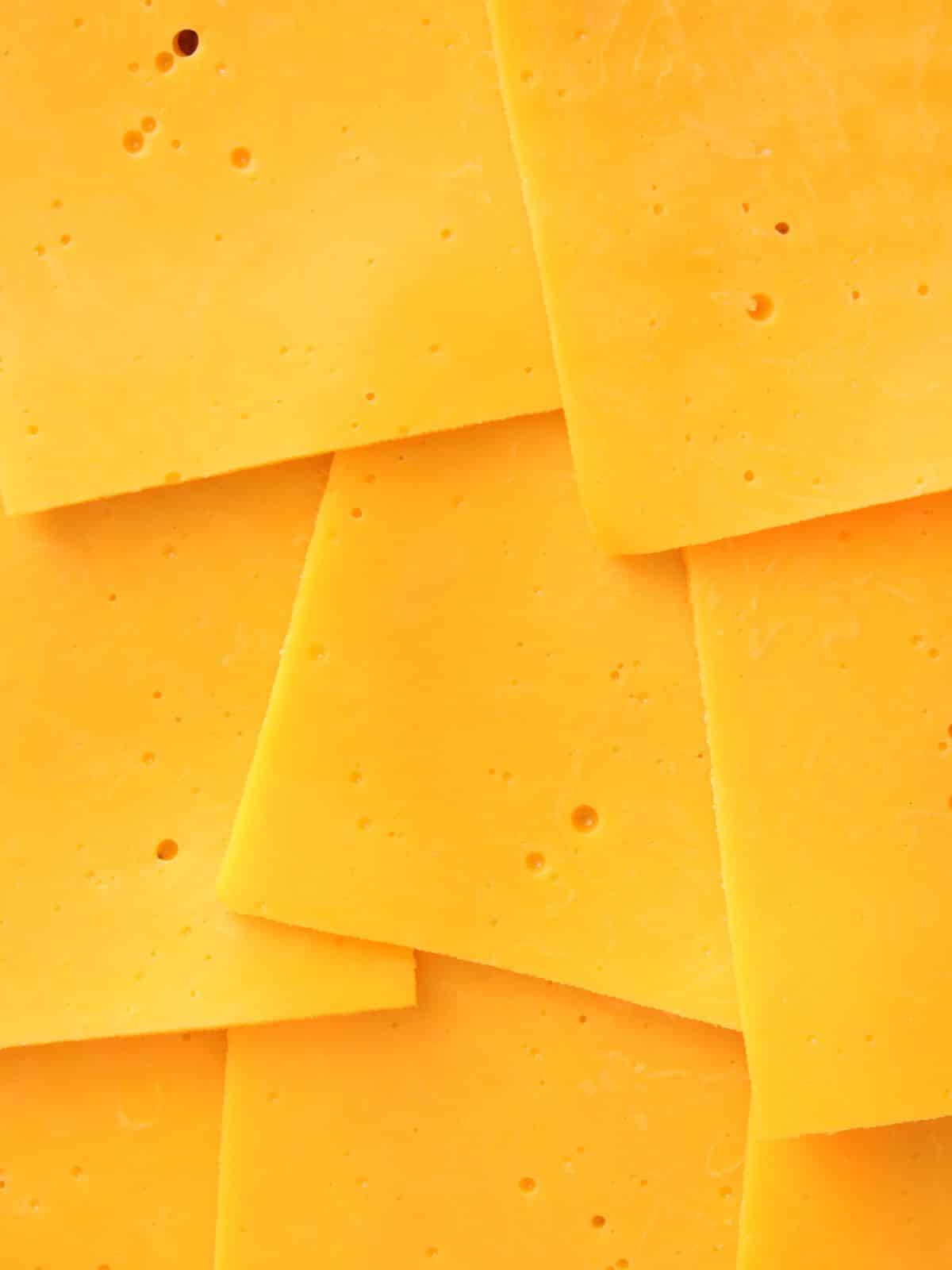 American, processed
BelGioioso® Fresh Mozzarella
Monterey cheese blend, shredded
Parmesan
Pepperjack
Provolone
Mozzarella, shredded
Swiss
Condiments & Dressings
Avoid the sweet onion teriyaki sauce! It isn't gluten-free and most likely contains soy sauce. Fermented wheat is a primary ingredient in soy sauce! Fortunately there are plenty of other options that don't contain gluten.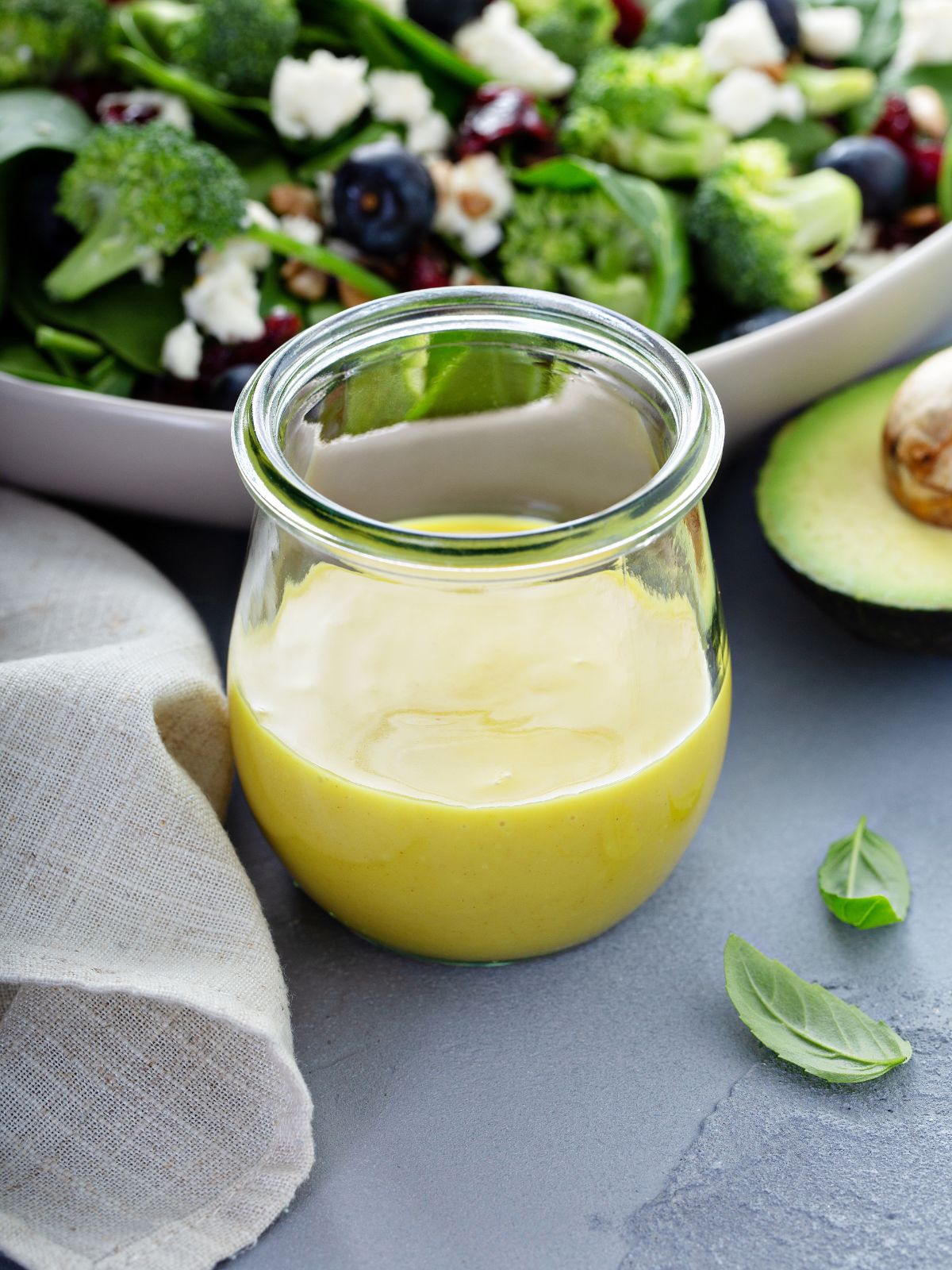 All of the below options are free from gluten ingredients:
Buffalo sauce
Caesar sauce
Chipotle southwest sauce
Honey mustard sauce
Light mayonnaise
Regular mayonnaise
Yellow mustard
MVP parmesan vinaigrette
Oil
Peppercorn ranch sauce
Ranch sauce
Red wine vinegar
Sweet onion sauce
Creamy sriracha
Vegetables
Veggies are naturally gluten-free! If possible, ask them to use fresh veggies from the back to avoid any cross contamination.
Gloves that touched their bread then touched the veggies can contaminate them with gluten.
Banana peppers
Black olives
Cucumbers
Green peppers
Jalapeno pepper slices
Lettuce
Onions
Pickles
Smashed avocado
Spinach
Tomatoes
Soups
The only gluten free soup Subway currently carries is broccoli cheddar. Avoid the beef chili, chicken noodle, and loaded baked potato soup!
Desserts
Select locations carry gluten-free brownies! Unfortunately, that means they may not have them in your area. If you're set on a dessert, bring your own or settle for applesauce.
Applesauce
Gluten free brownie
How to Avoid Cross Contamination
As a celiac, it's difficult to eat out with confidence. Even if items are 100% gluten-free, there's still a risk of cross contamination. Some restaurants are knowledgeable about gluten, while others are clueless.
Never assume the establishment is knowledgeable about gluten and cross contamination. Always ask questions! Here are some tips to help you eat safely at Subway.
1. Call Ahead
Whenever I eat out, I like to call ahead first. This gives me an idea if the restaurant caters to gluten intolerant diners. It also tells me how knowledgeable they are on the subject.
If the person doesn't ask anyone in the back about gluten free menu options and immediately counters with, "You can eat anything on the menu, but the bread."
It's a good sign they don't know what gluten is! Many people think gluten is in bread and that's about it. They have no idea it hides in marinades, dressings, coatings (fries), seasoning, and more!
2. Inform Them First
Kindly inform the Subway employee that you can't eat gluten. If you have a serious reaction or Celiac disease, emphasize the seriousness of it so they know it's not just a preference.
They can't guarantee your meal is 100% gluten free, but they can do everything in their power to prevent cross contamination.
3. Change Their Gloves
Ask the employee to change their gloves. Subway workers use disposable gloves, which means those gloves touch bread every time they make a sandwich.
A fresh pair of gloves will reduce the risk of cross contamination!
4. Change Utensils
Ask the employee to cut your gluten free sandwich with a clean knife! A knife that's been used on regular sandwiches will be laced with bread crumbs.
A clean knife will greatly reduce your risk of cross contamination!
5. Ask for Fresh Toppings
If you are extremely sensitive to gluten, ask for fresh toppings! Crumbs may fall into the topping bins on the food line, especially during peak, busy times.
Ask the Subway employee if it's possible to use uncontaminated toppings from the back. This is a great question to ask when you call ahead!
6. Pay Attention
Be observant and watch carefully as they make your food. This way you can kindly bring it to their attention if they contaminate it or use a gluten-containing ingredient.
Even when trying their best, they still may unintentionally grab a used knife or touch regular bread after changing their gloves. Kindly point it out so they can correct it.
FAQs:
Does Subway have gluten-free bread?
Select stores carry gluten-free bread! The bread is made and packaged in a dedicated gluten-free facility so it's 100% gluten free. If your local Subway doesn't carry it, you can order a salad or protein bowl instead.
Are any of Subway's wraps gluten-free?
No, Subway's wraps are not currently gluten-free. A spinach wrap is still predominantly made with flour, and same goes with the tomato basil wrap.
For pizza lovers everywhere! Check out this ultimate guide to eating gluten free at Domino's.
Gluten-Free Recipes