If you need a quick, easy dinner that's ready in a flash, try one of these easy ground sausage recipes!
Ground sausage is such an easy way to pack a dish with flavor. From meatballs, to gravy, and stuffed mushrooms, these ground sausage dinner recipes won't disappoint!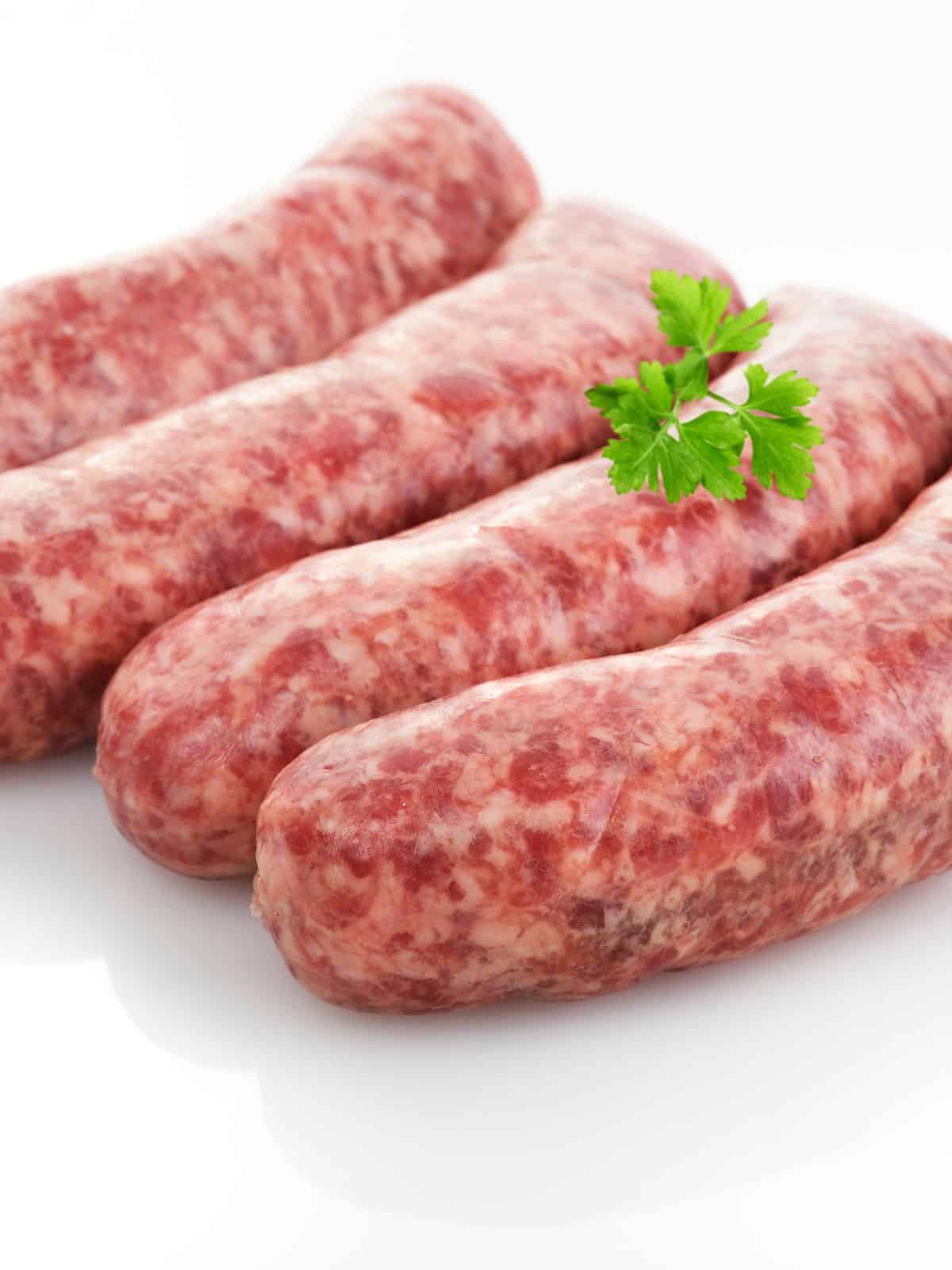 Ground Sausage Recipes
Buttery, soft buttermilk biscuits smothered in a simple but decadent country sausage gravy.
With only 5 ingredients, this gravy is so easy but deeply soul-satisfying in a way that only Southern comfort food can be. For a super speedy breakfast, use canned buttermilk biscuits with the homemade sausage gravy!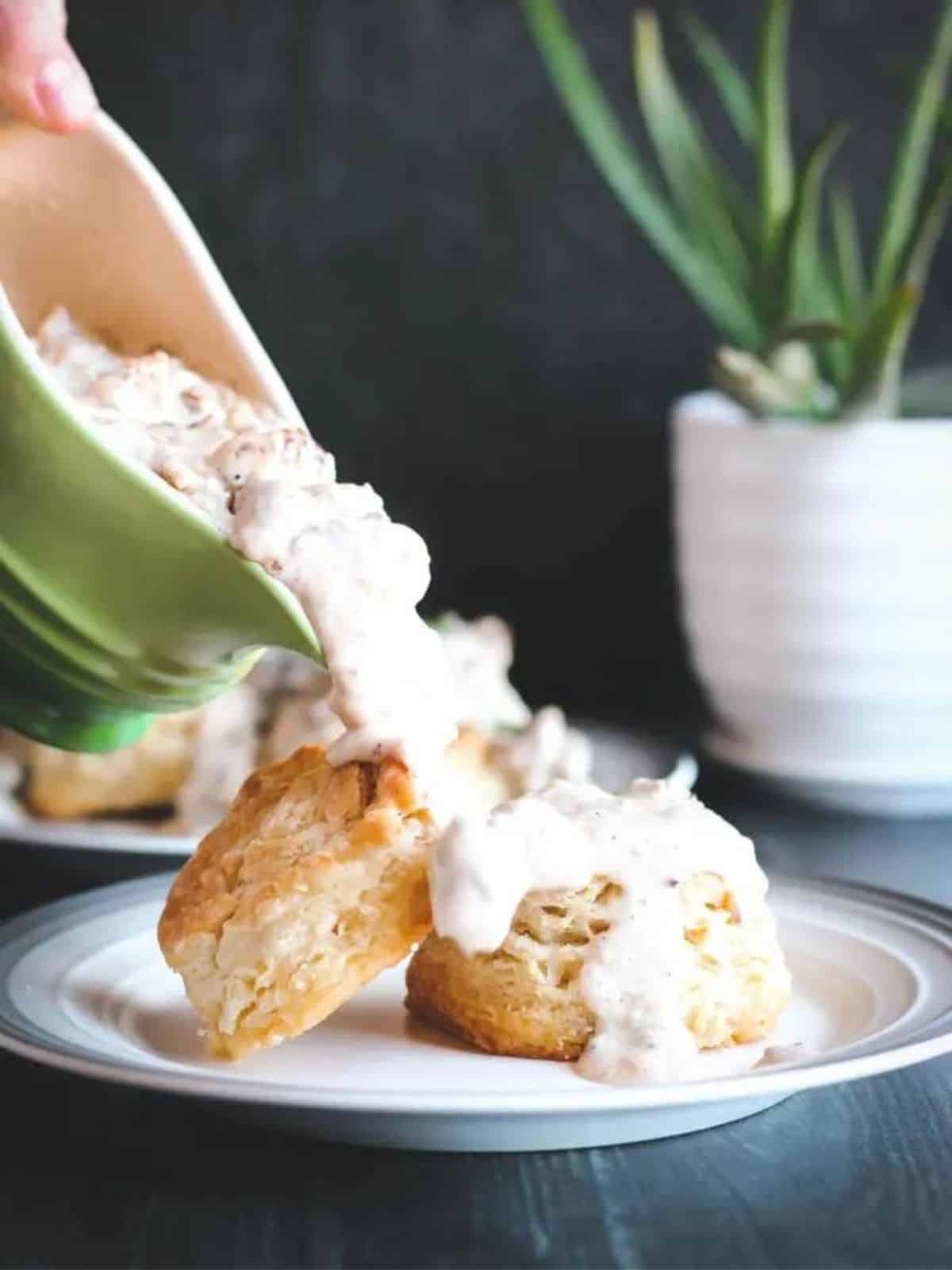 Boursin and Sausage Stuffed Mushrooms are the perfect party appetizer. And, you just need 3 ingredients!
Perfect for dinner parties, game day, or a simple snack, these savory bites are stuffed with Boursin cheese and Italian sausage.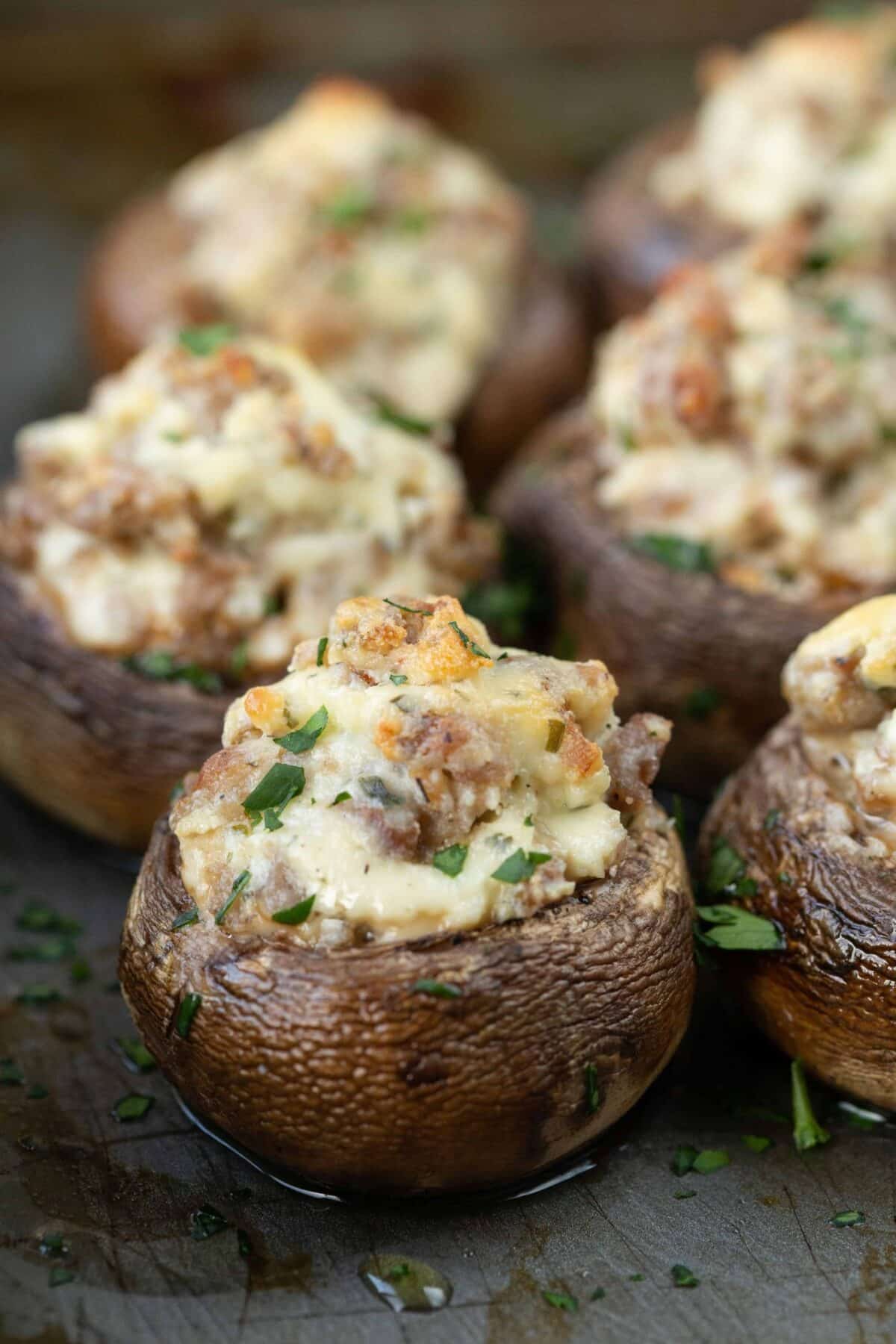 This creamy sausage potato soup recipe is easy to make on the stove top or in the crock pot!
It features a flavor-packed broth, perfectly cooked potatoes and juicy sausage, and plenty of cheddar cheese! It might just be your new favorite soup this winter.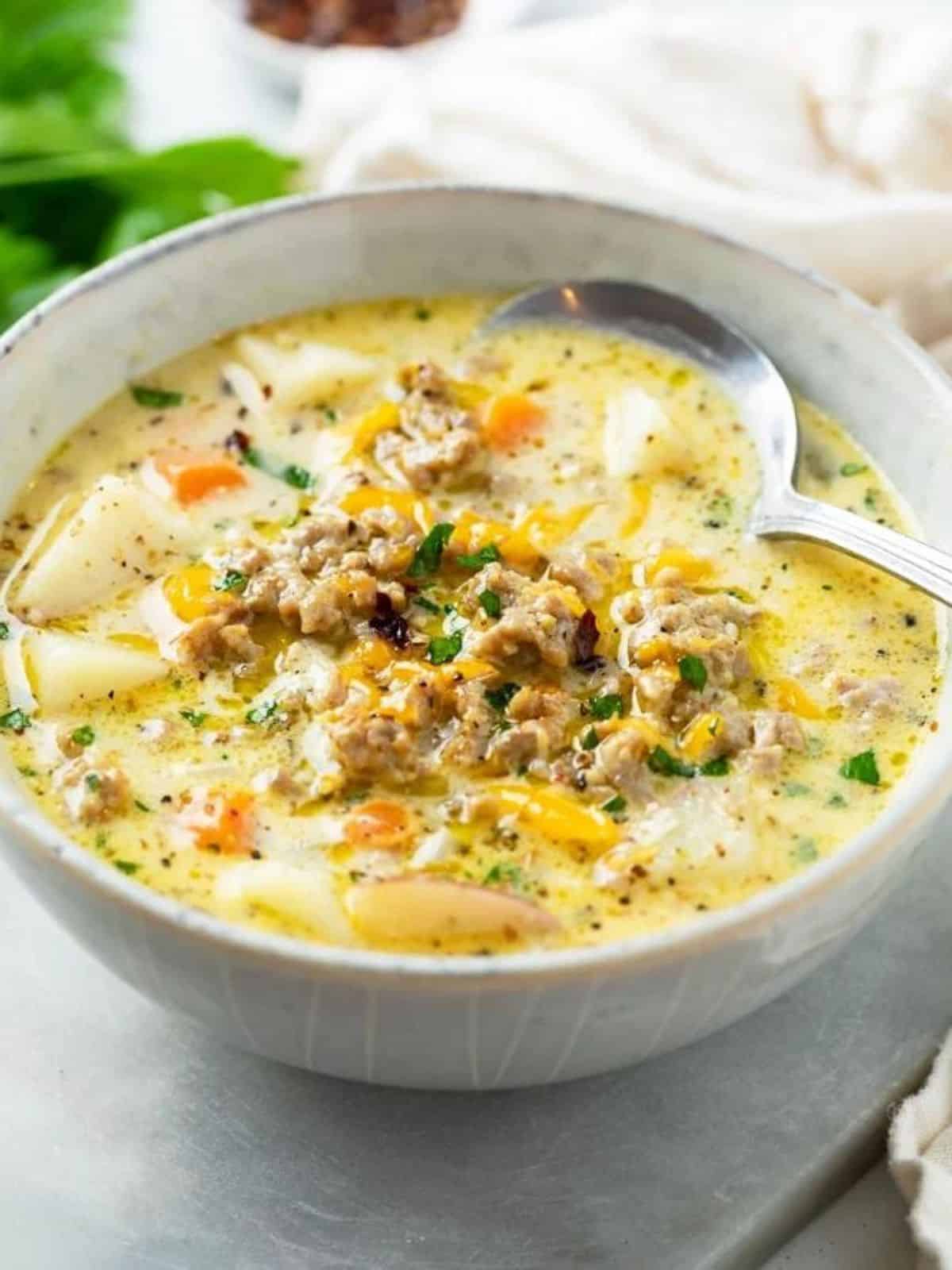 I'd be remiss if I didn't include a tater tot casserole. This easy sausage breakfast dish can be served up for lunch or dinner too!
Tater tot casserole with sausage is loaded with flavor and will leave you wanting more every time. Bonus: you can use any type of sausage for this recipe! Try maple, spicy sausage, mild, or even breakfast links.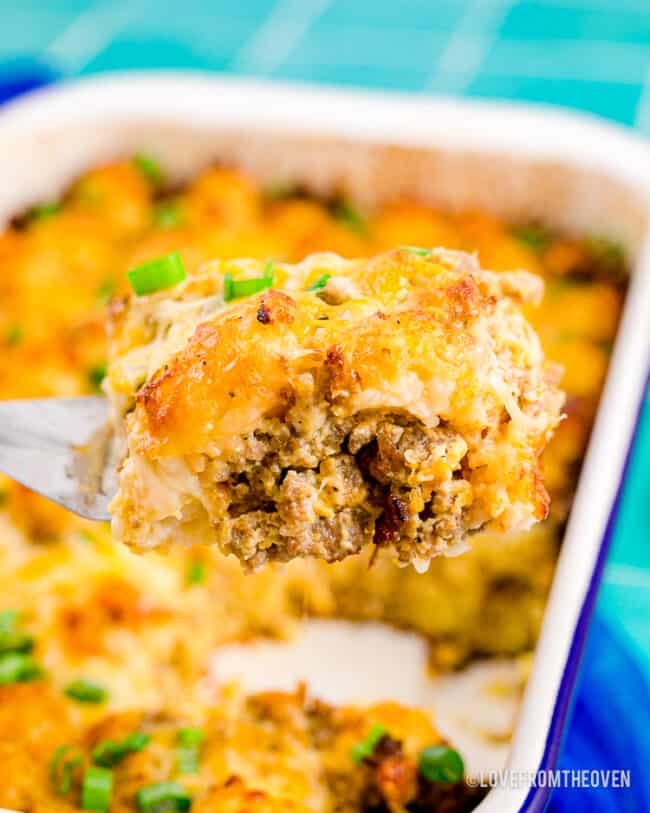 This easy Tortellini and Sausage Bake is comfort food at its best! It's a 30 minute one-pan recipe that's great for family or crowds. It's made with store-bought tortellini and marinara sauce for easy supermarket shortcuts.
Use hot or sweet pork sausage for this indulgent pasta dish!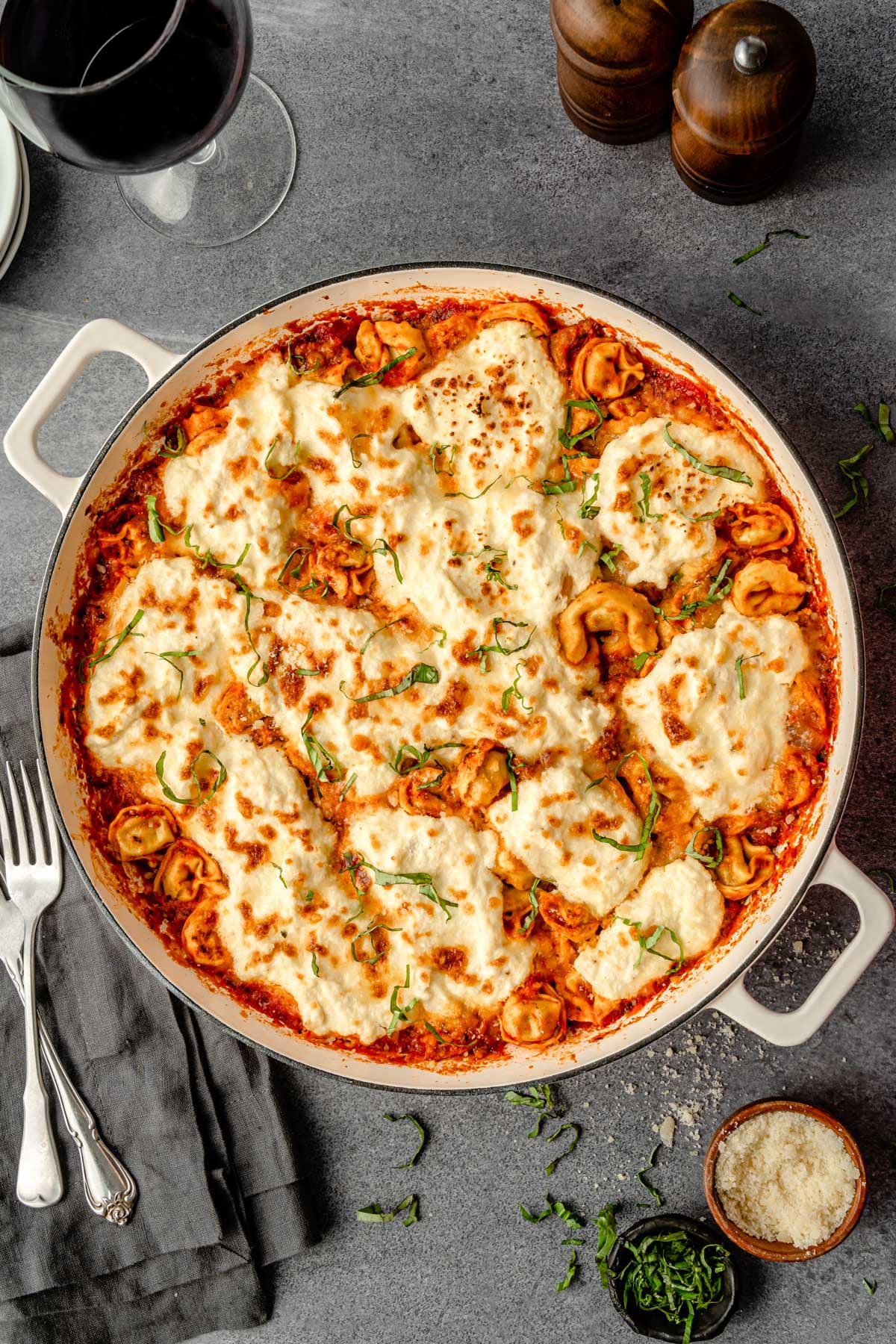 This sausage ball recipe is the exactly the snack recipe you're looking for! Quick and easy, and sure to please. This little recipe is a keeper!
Perfect for a snack, easy breakfast, or game-day appetizer, these sausage balls impress adults and kids alike.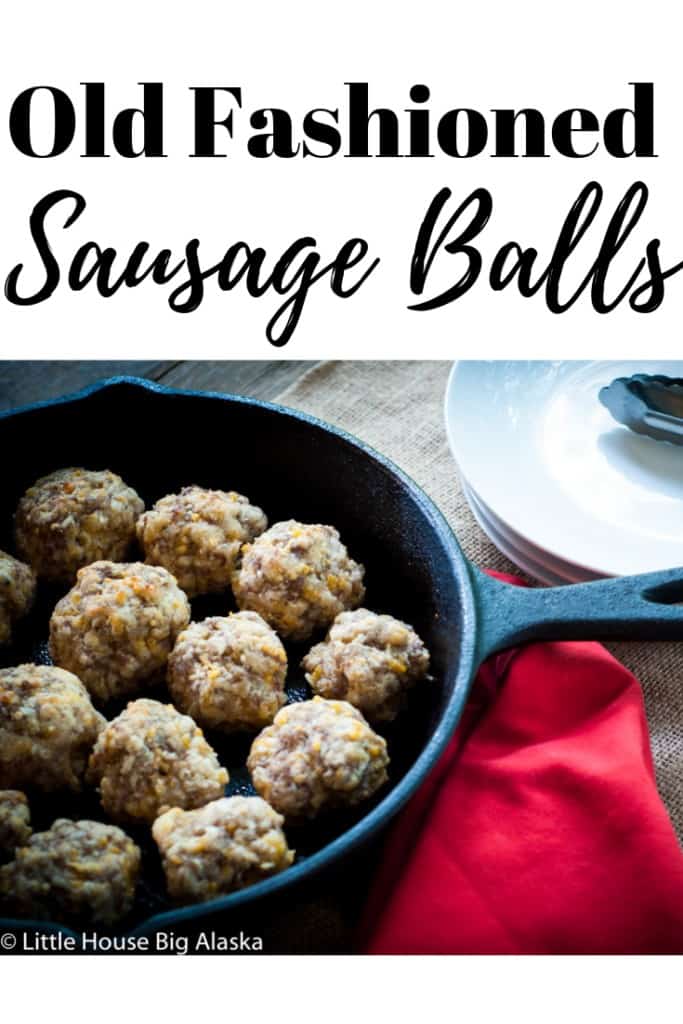 This Instant Pot Lasagna Soup is everything you love about lasagna, in a warm, comforting bowl of soup! This is so easy to make thanks to the Instant Pot, and is a huge favorite in our family!
When you want lasagna, but don't want to wait an hour or more, this is the recipe for you! It's ready in less than 25 minutes. Mild Italian sausage is the icing on the cake.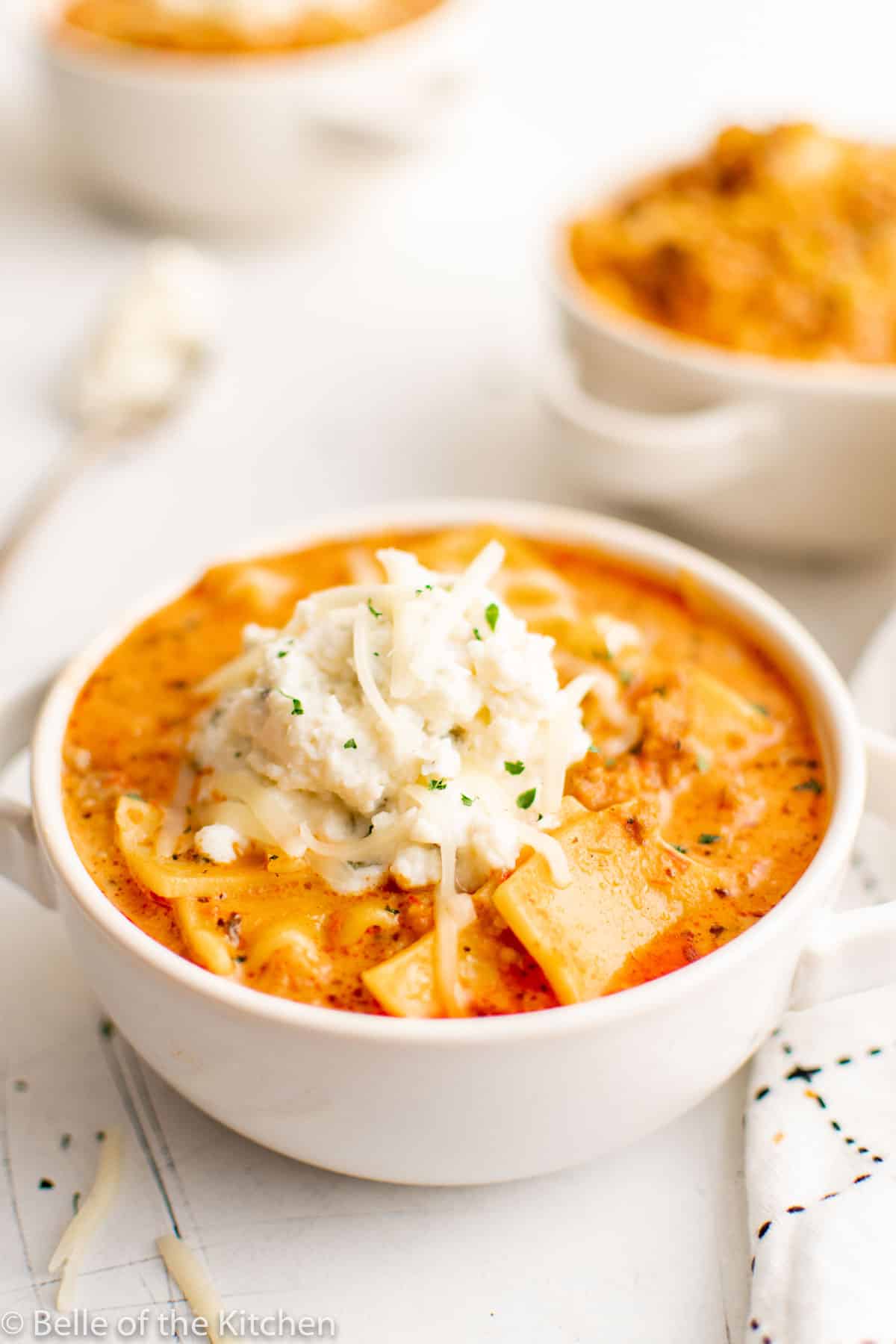 Treat your family and friends to a delicious and fun dinner with this recipe for Homemade Jumbo Meatballs and Spaghetti!
Honestly, mini and jumbo foods are just so much fun! A mixture of ground beef, mild Italian sausage, and white bread make these meatballs tender and moist.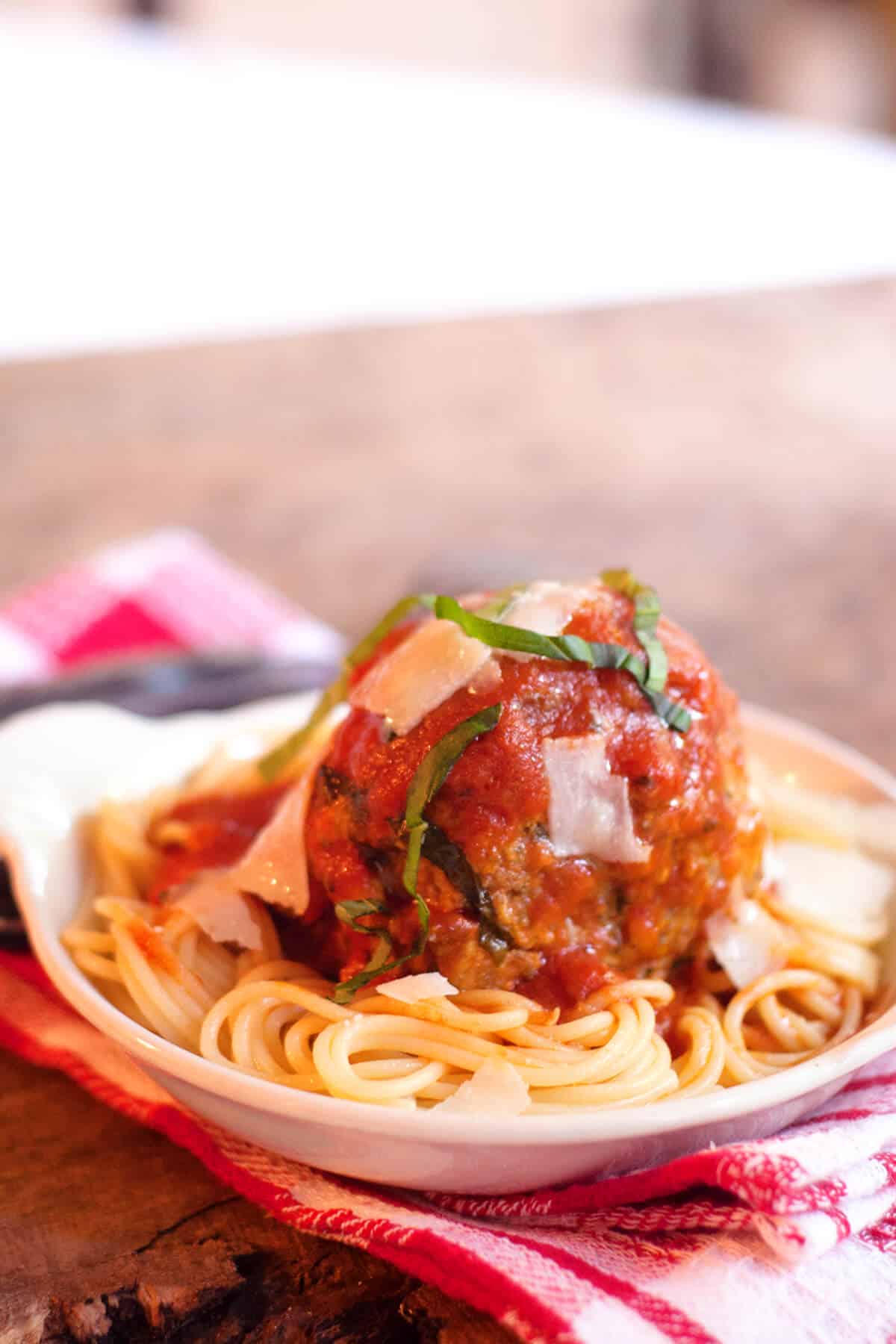 Sausage Pesto Pasta with Rapini is a hearty Italian pasta dish with a little spice. The orecchiette pasta's texture and curves catch the flavor from the kale pesto, spicy Italian sausage, and flavorful rapini.
This dish is worth licking the plate! I won't judge.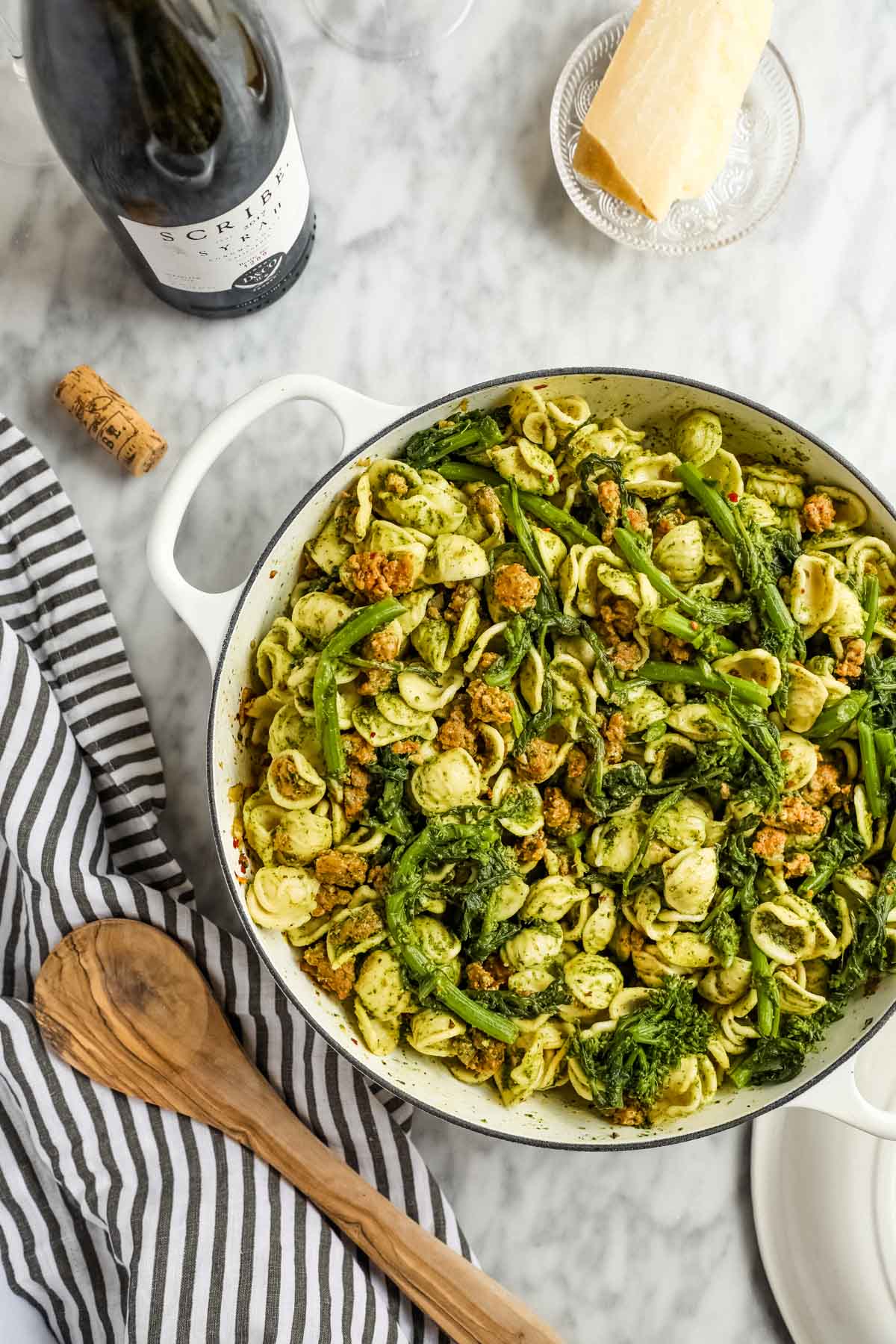 This rustic Cornbread Stuffing with Sausage and Apples is a classic choice for your holiday menu. Sage sausage, apples and herbs add flavor and substance to this cornbread dressing.
Perfect for Thanksgiving, Christmas, or any special occasion.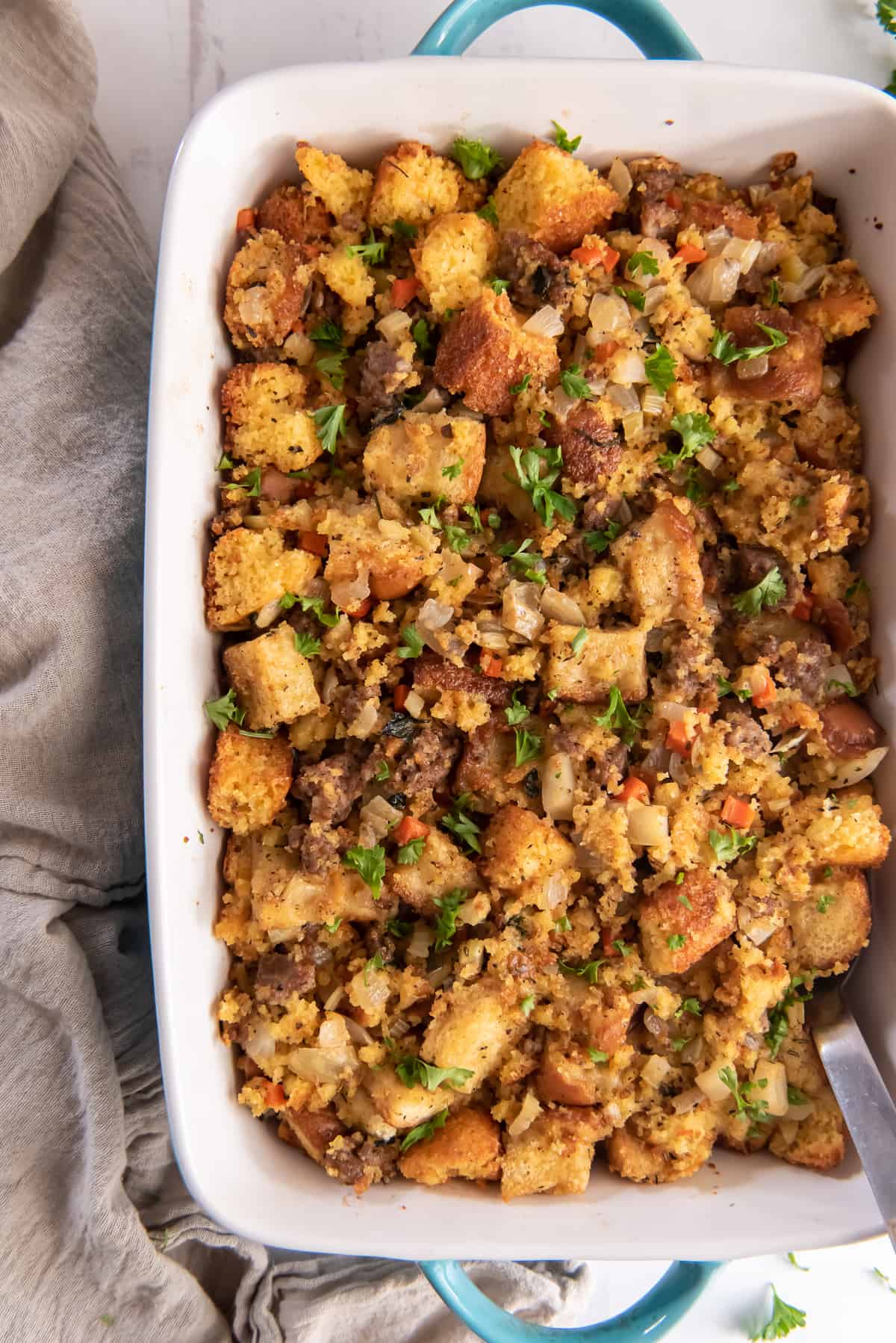 Smoked sausage stuffed artichokes are an amazing appetizer or full meal! And the recipe for the dipping aioli sets it over the top! The end result is worth the effort.
Use any fresh sausage with the casings removed for this recipe.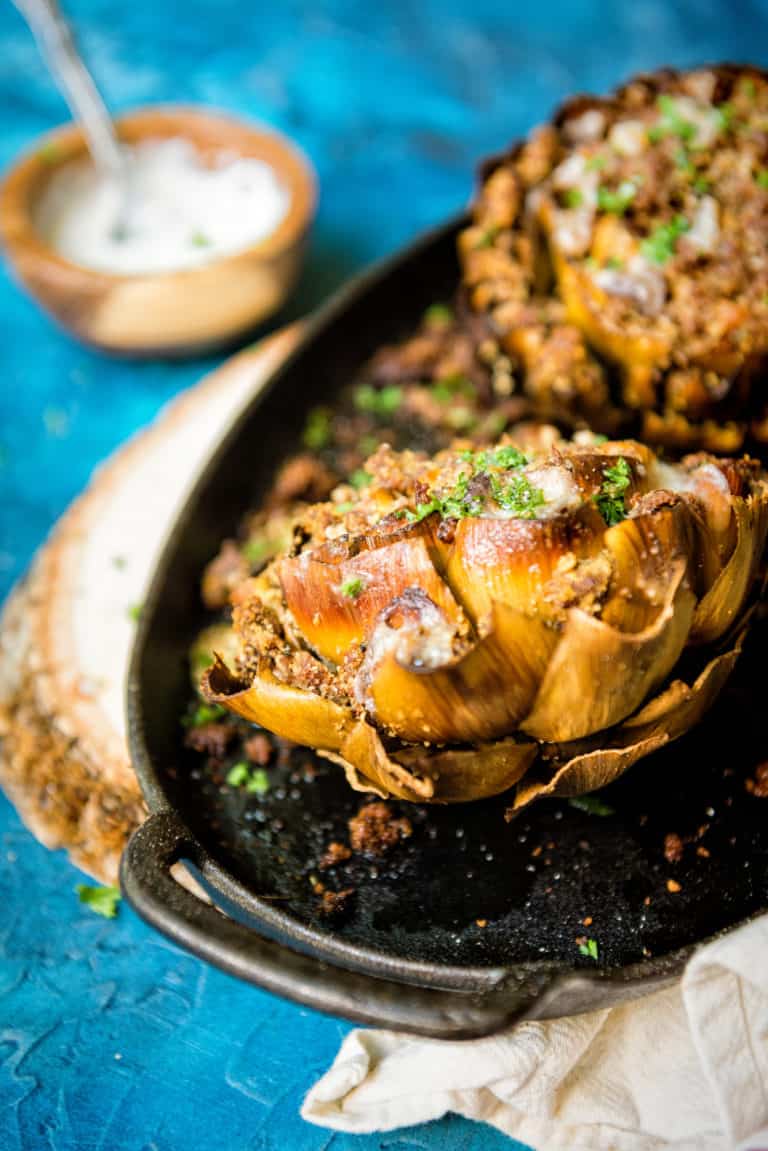 This Sausage, Zucchini, & Rice Casserole is a delicious weeknight meal that everyone will devour.
Ground sausage, garden fresh zucchini, diced tomatoes & garlic combine with rice to make a fresh and tasty casserole!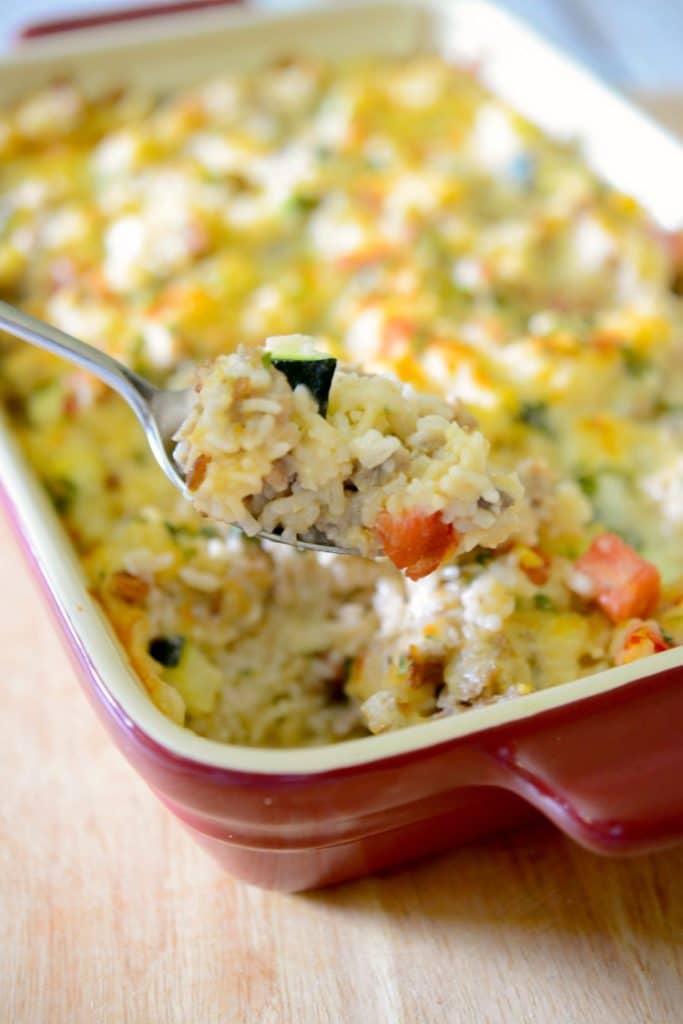 This Rice Krispie Sausage Hashbrown Casserole is a unique breakfast bake that everyone will love! With eggs, cheese, ground sausage, and a rice krispies topping, this is going to be a new family favorite!
My kids love this hearty breakfast casserole!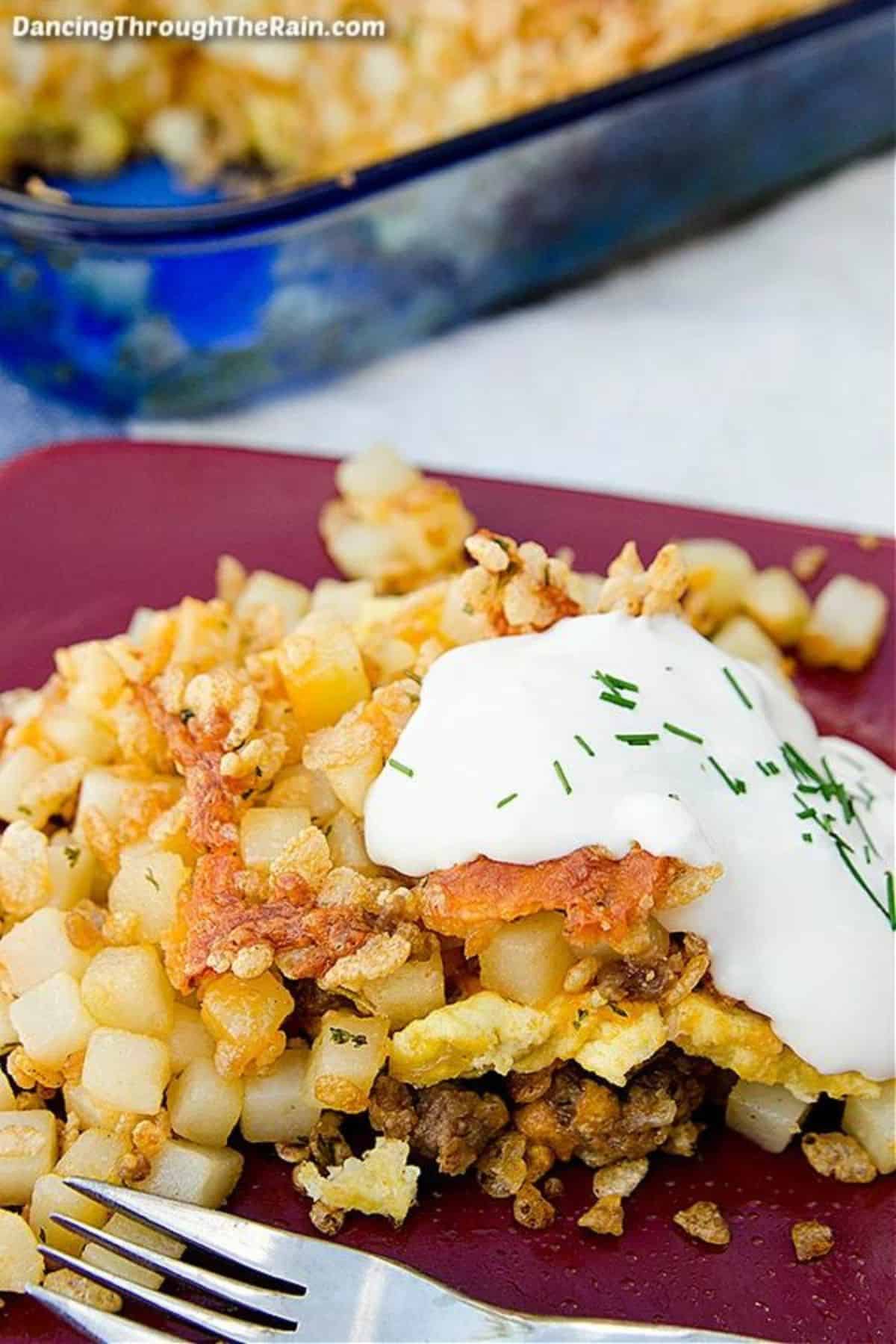 Sausage and Spinach Gnocchi Bake is a quick and easy recipe that comes together in under an hour. It's full of sautéed spinach and sausage with a delicious marinara sauce and topped with fresh mozzarella!
It's all ready in 45 minutes, with only 15 minutes or prep time.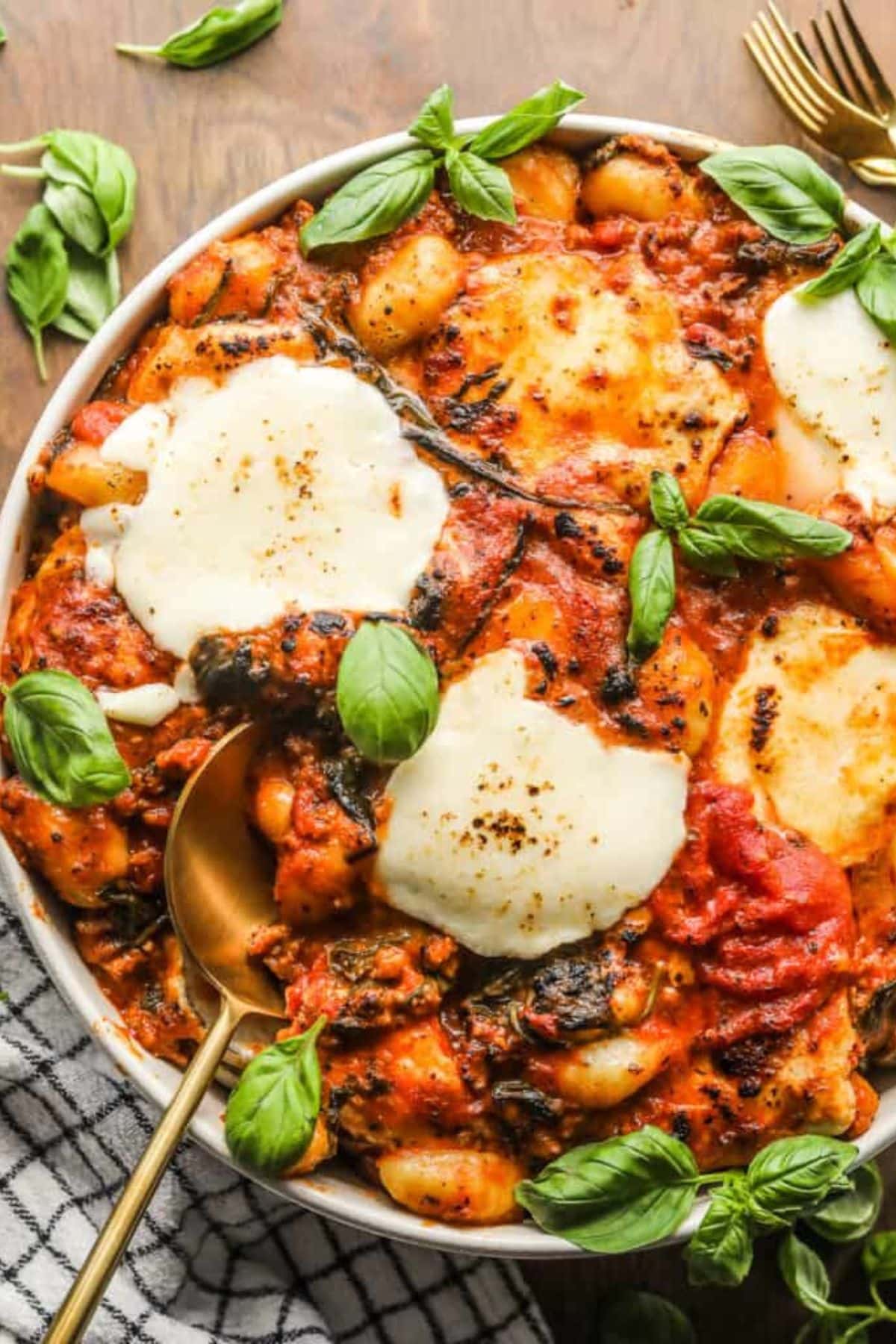 This classic baked ziti recipe features al dente ziti noodles, plenty of cheese, and a hearty meat sauce combination. A family favorite recipe that's perfect for feeding a crowd!
It's easy to make, easy to customize, and pleases everyone with its cheesy goodness.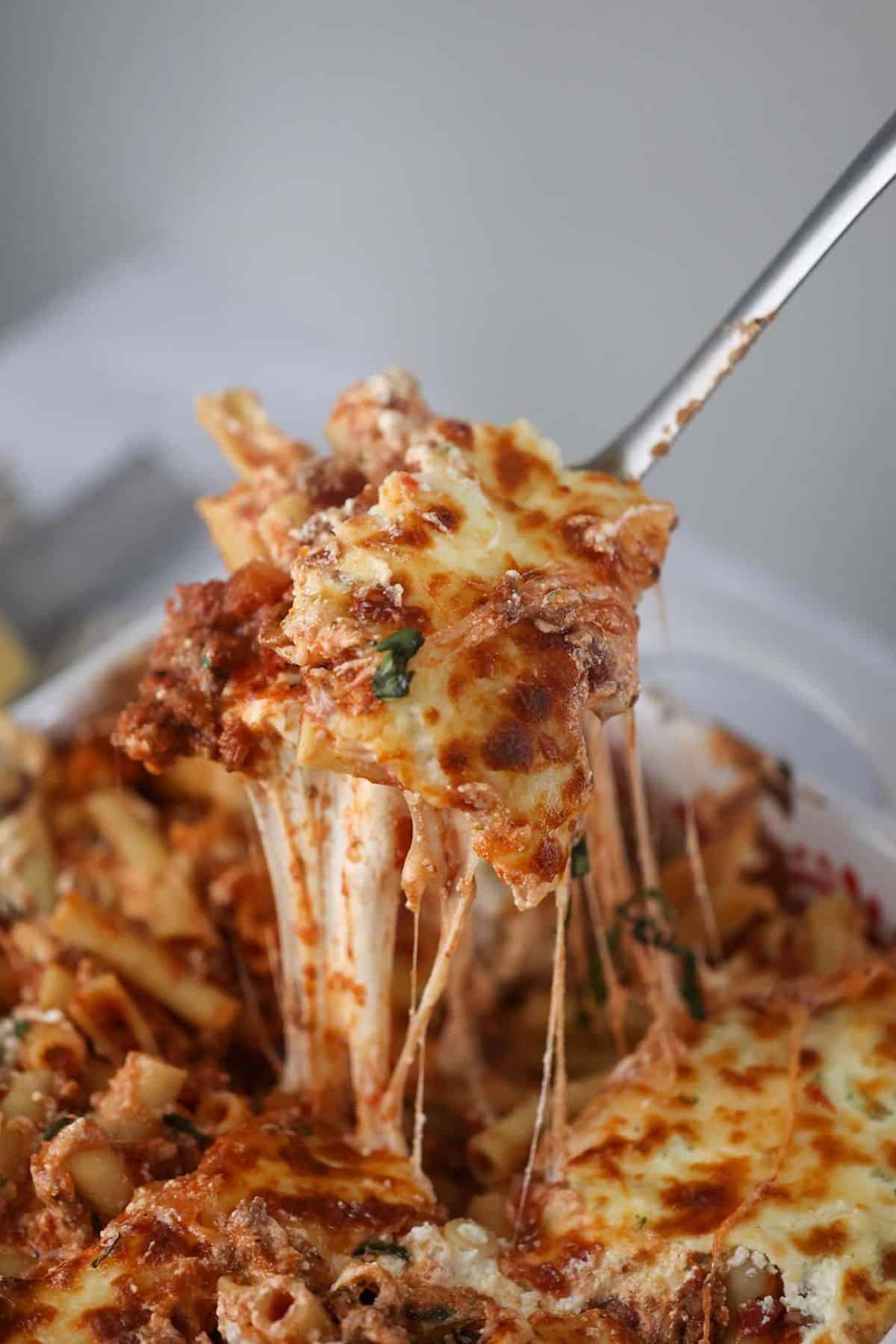 Slow Cooker Stuffed Shells with Sausage and Spinach is an easy crockpot meal. Jumbo shells filled with a cheesy spinach mixture and then topped with a browned sausage sauce is an easy, comforting family favorite.
Made with just 7 simple ingredients, this meal is super simple and kid-friendly too!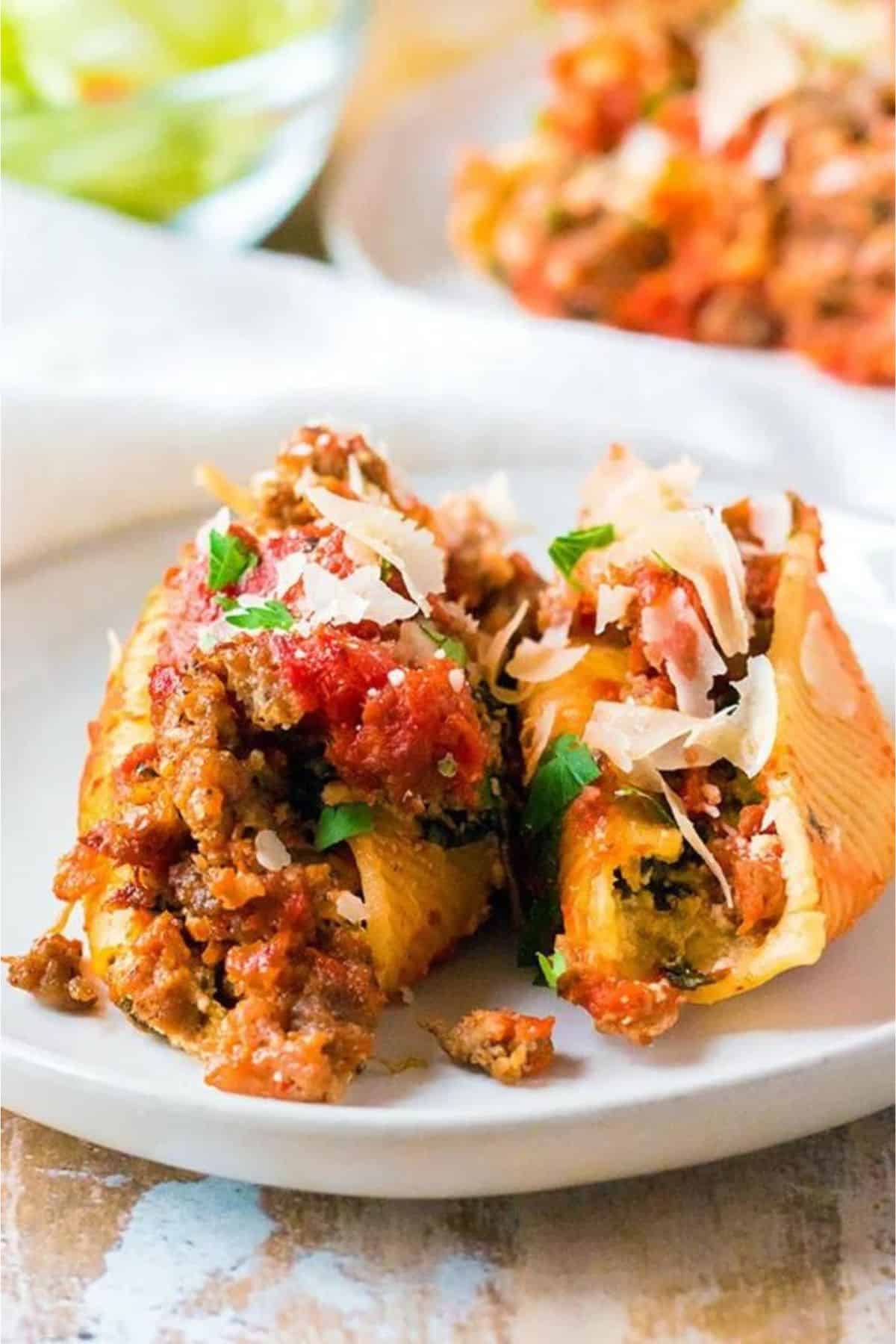 This Brussels Sprouts Sausage pasta is THE comfort food recipe your whole family will love! It's an easy one pot dish made with orecchiette, Brussels sprouts, spinach, Italian sausage, oregano and Parmesan. Talk about flavor!
This delicious recipe is a tasty way to eat your vegetables! It's ready in just 35 minutes.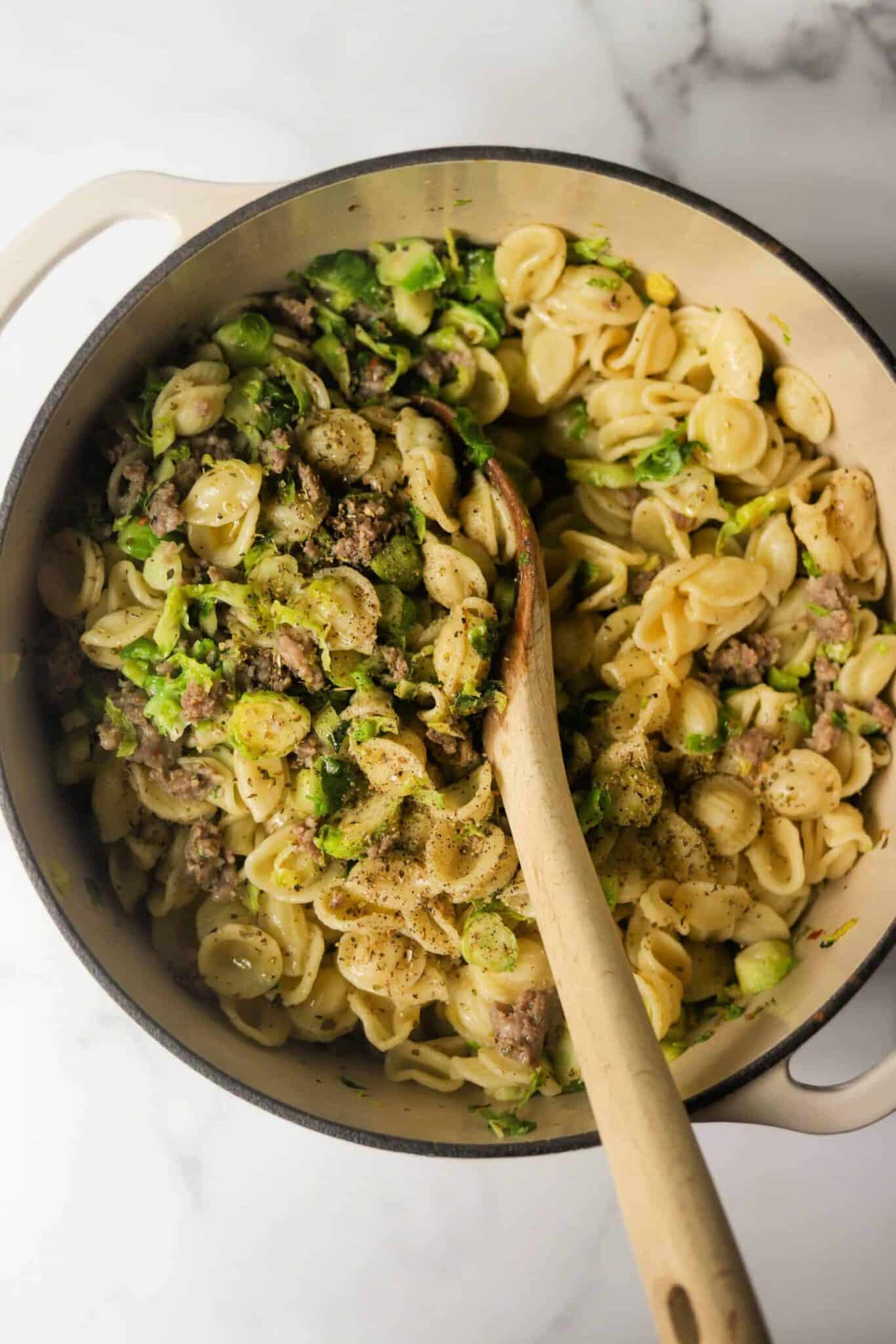 This dish looks amazing but in fact it can be made easily using the Instant Pot. Impress your guests and diversify your breakfast with this egg and ground sausage recipe.
All you need is ground sausage, eggs, oil, and spices! Scotch eggs are boiled eggs wrapped in fried sausage. So simple, yet satisfying!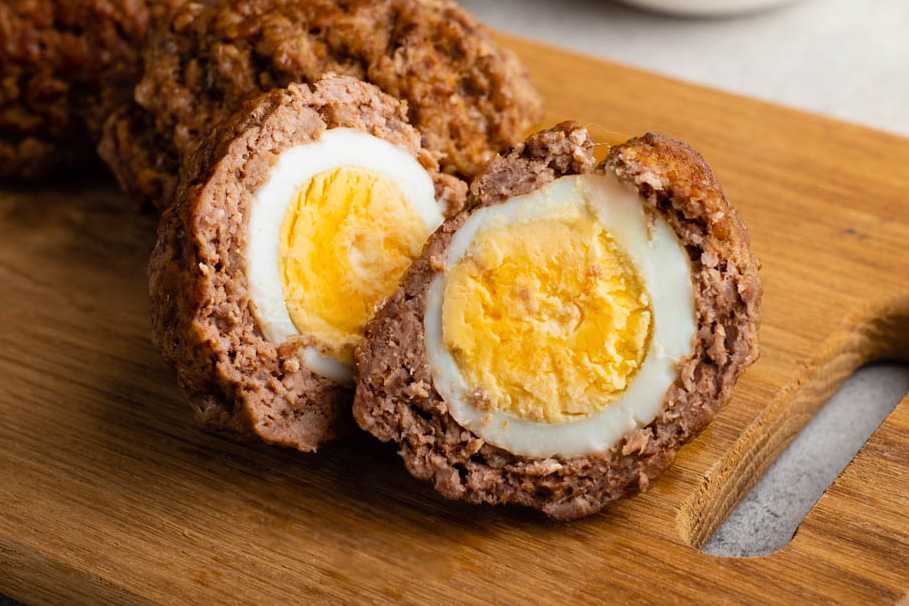 Rigatoni with Italian Sausage is a satisfying, comforting pasta dish the whole family will love! It's easy to make, ready in 30 minutes, and versatile too.
This hearty Italian sausage pasta is one of my favorite easy, satisfying family dinner recipes. My kiddos love it!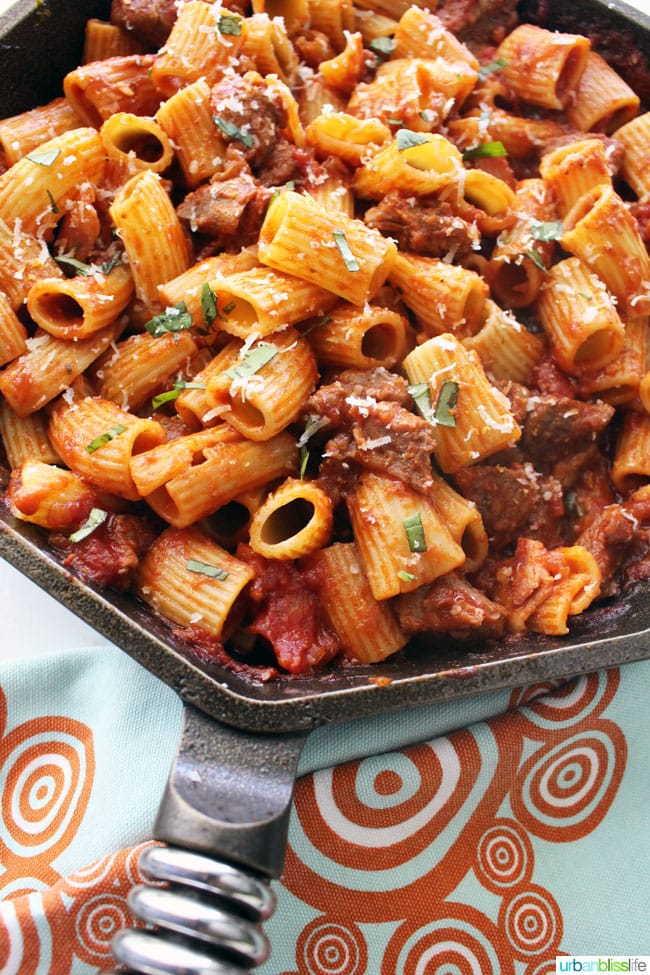 Sausage crescent roll casserole is so cheesy and delicious! Loaded with sausage, onions, jalapenos, eggs, and cheese all baked on a buttery crescent roll.
It doesn't get more indulgent and cheesy than this! Any type of sausage works for this breakfast recipe. I like to use chorizo!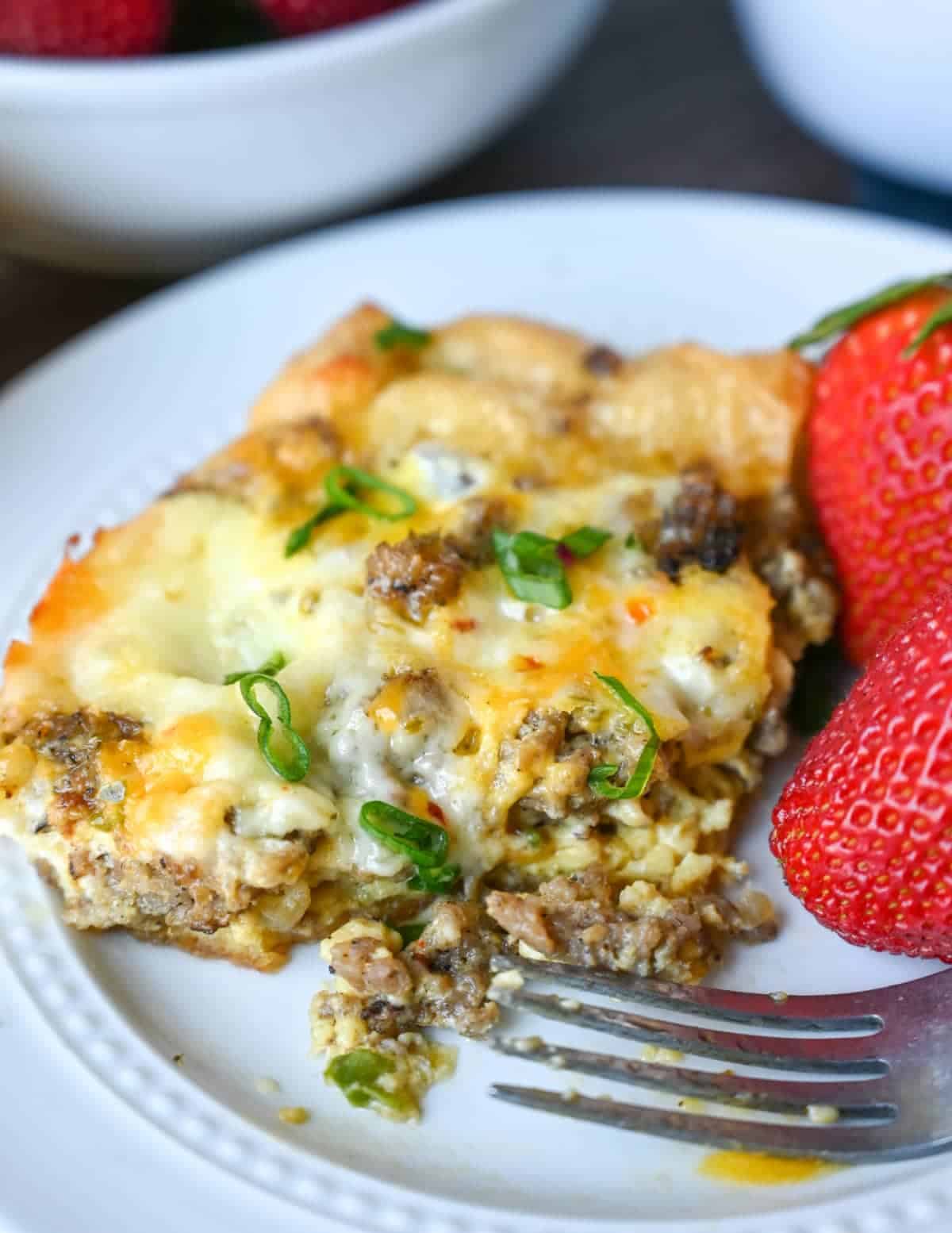 This quiche is a combination of ground sausage, four state cheddars, and fresh vegetables. It's so creamy and delicious with every bite!
Is it just me or are eggs SO much better enveloped in a buttery, pie crust? Serve this up for breakfast, lunch, or dinner!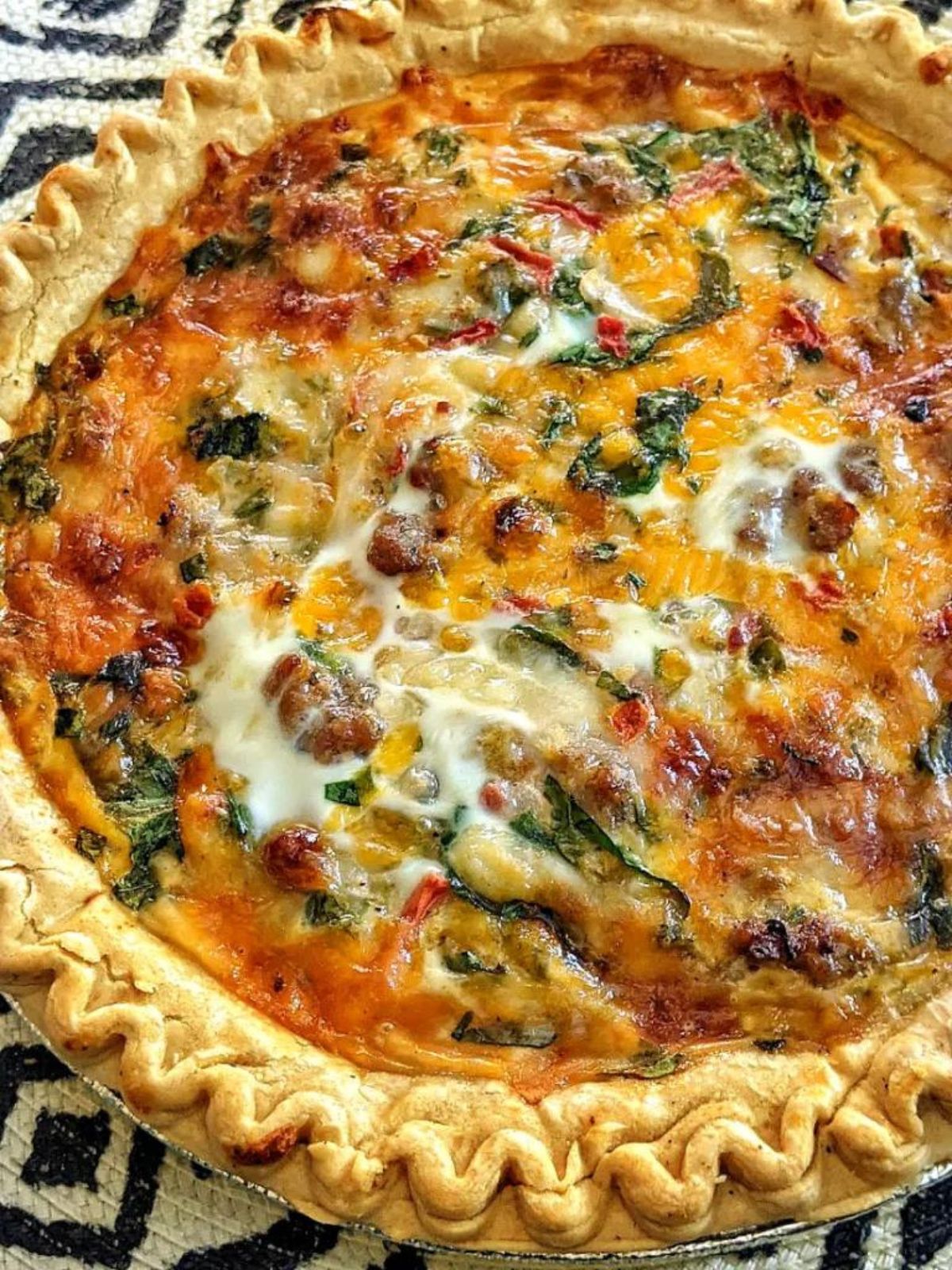 Perfect for the holidays, this apple sausage stuffing features classic stuffing ingredients along with English sausage and sweet apple!
Serve alongside your roasted turkey or chicken this holiday! Just remember, this sausage stuffing disappears quickly.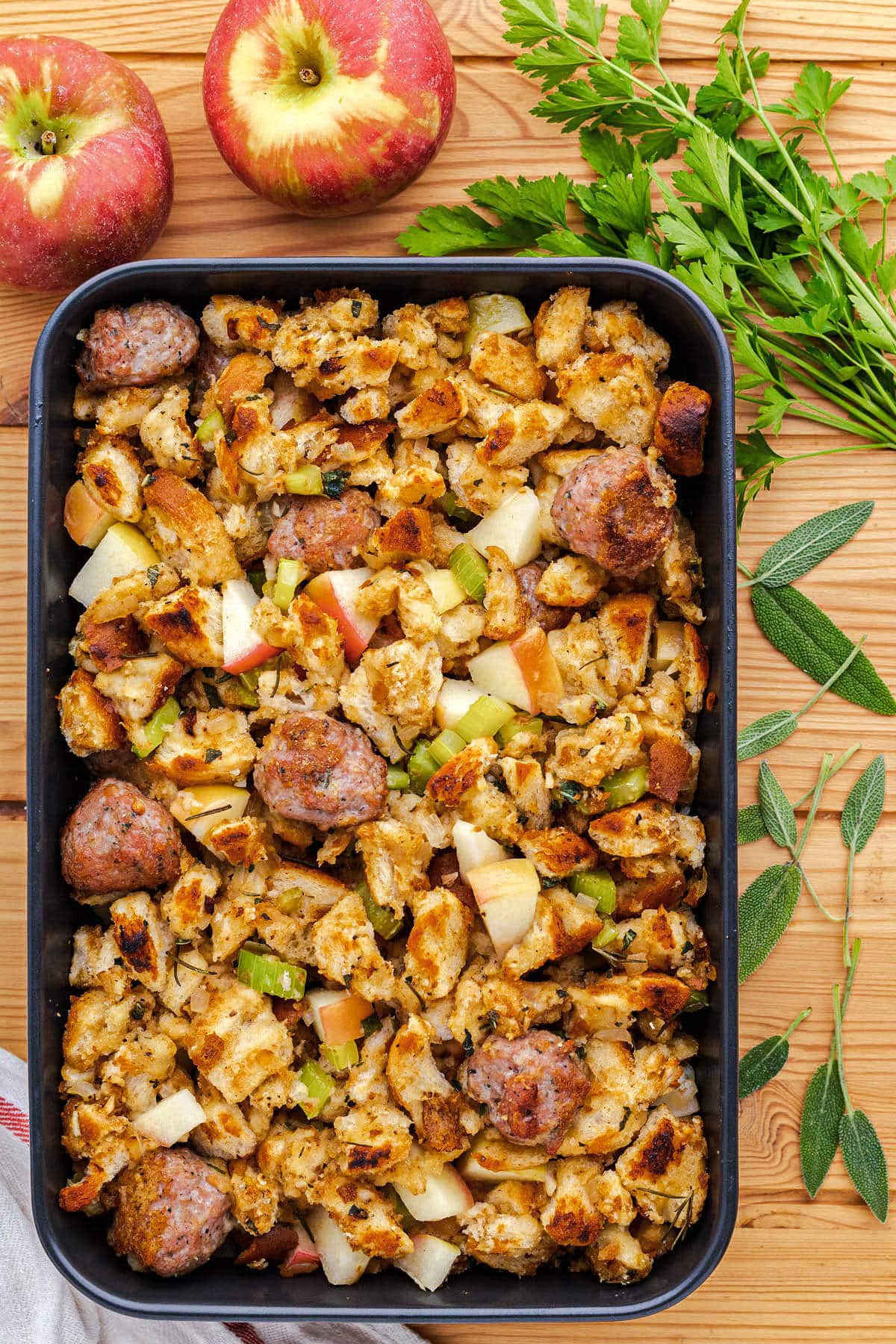 Homemade sausage tomato sauce served over three cheese polenta! This recipe calls for homemade turkey sausage, but store-bought can easily be used.
A big bowl of creamy polenta is so comforting and the addition of cheese and sausage adds protein.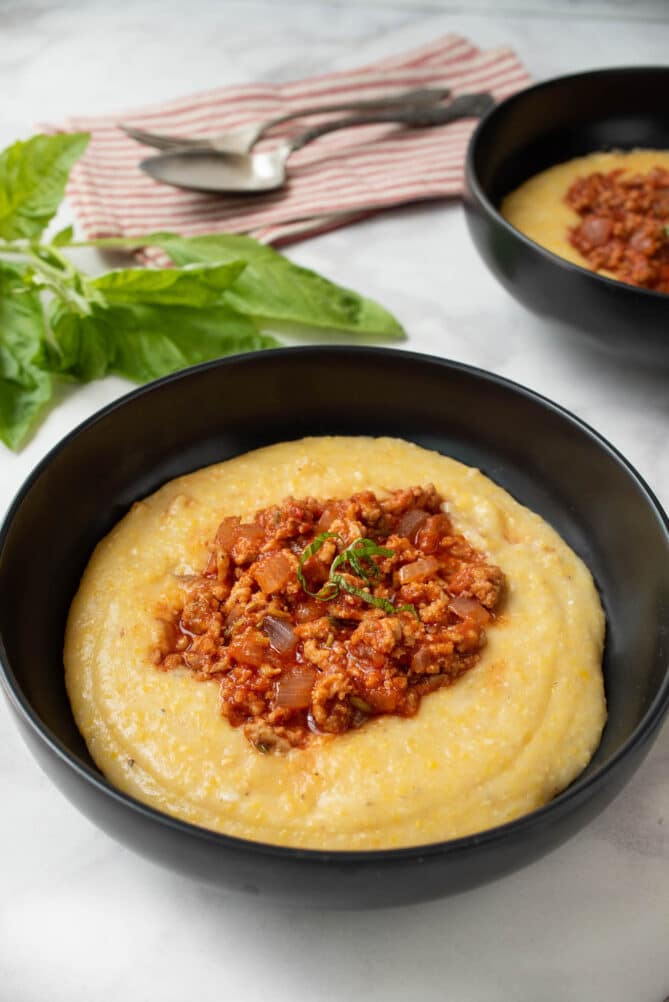 What better way to use ground sausage then to add flavorful spices and roll it up into flaky, puff pastry? You can eat them hot or cold, as a snack or entire meal.
Sausage rolls are such a simple concept, but oh-so-addictive!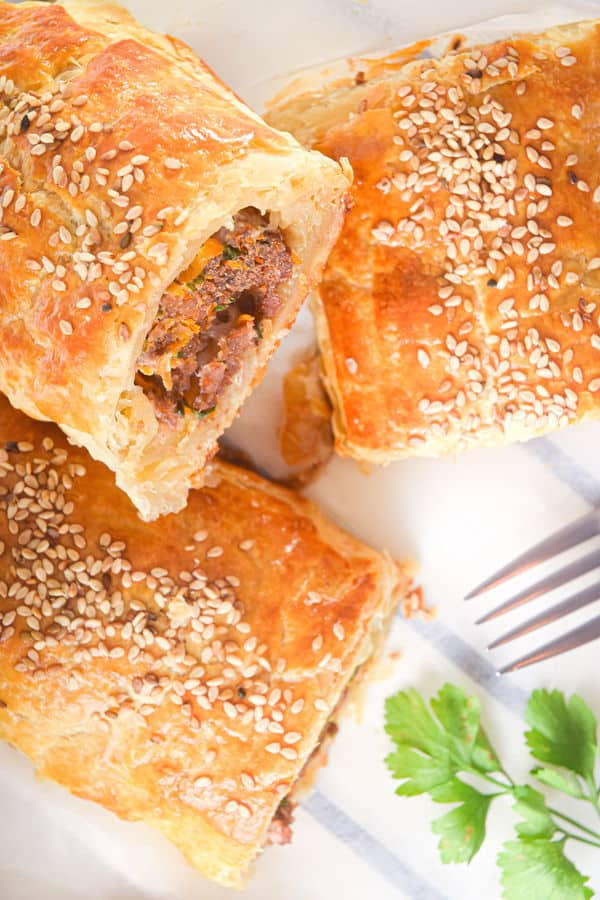 This Italian Stuffed Meatloaf is made with Italian sausage and ground beef and stuffed with a layer of spinach and provolone cheese. Corn and red bell pepper adds color, texture and flavor to this unique meatloaf.
Serve with creamy mashed potatoes or a side salad!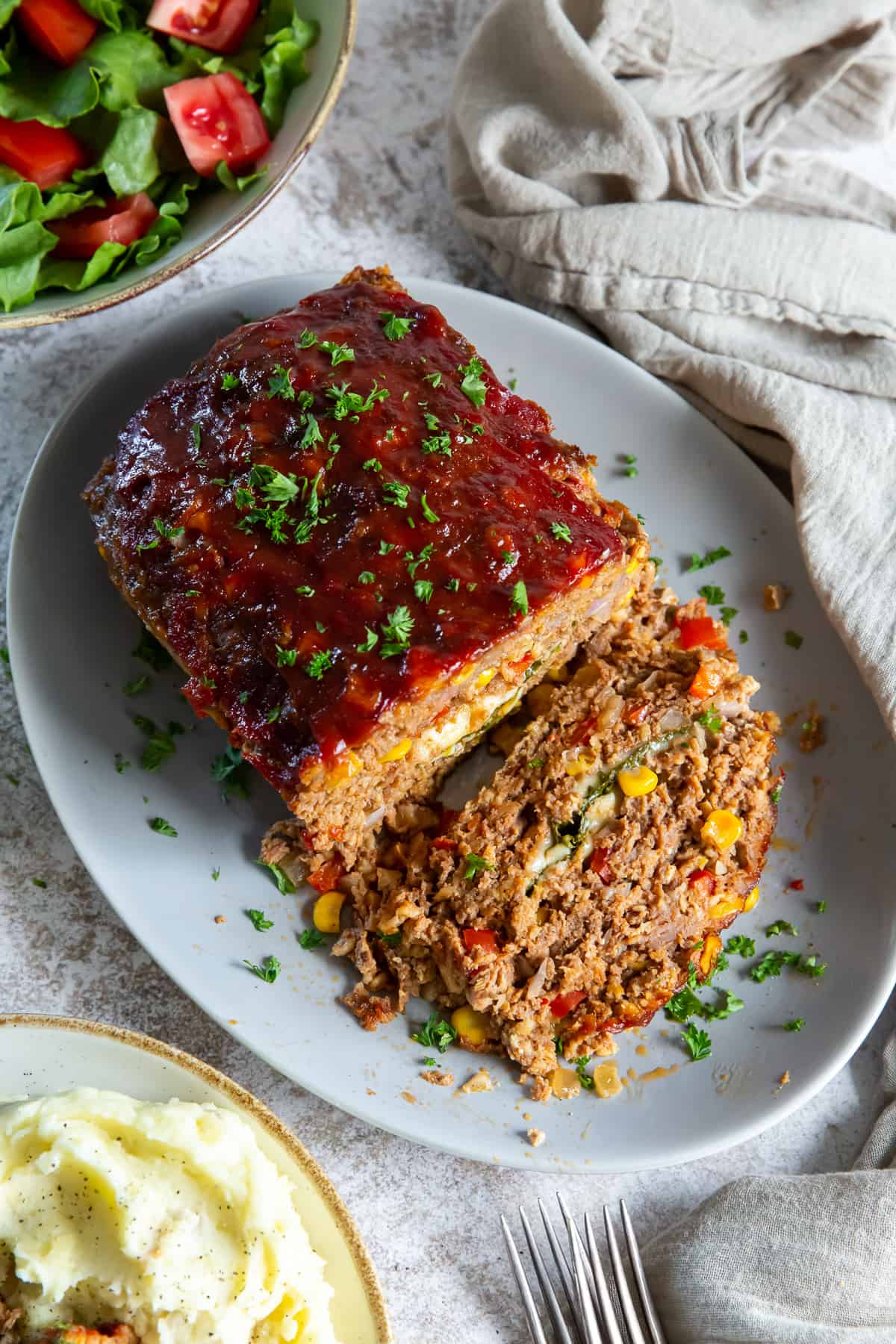 Cream Cheese Sausage Dip is made with just three simple ingredients and ready to eat in under 15 minutes. This is the best sausage dip ever, everyone loves it.
Perfect for game day, barbecues, parties or any gathering, this tasty dip will vanish in no time! Serve with veggies, crackers, or chips.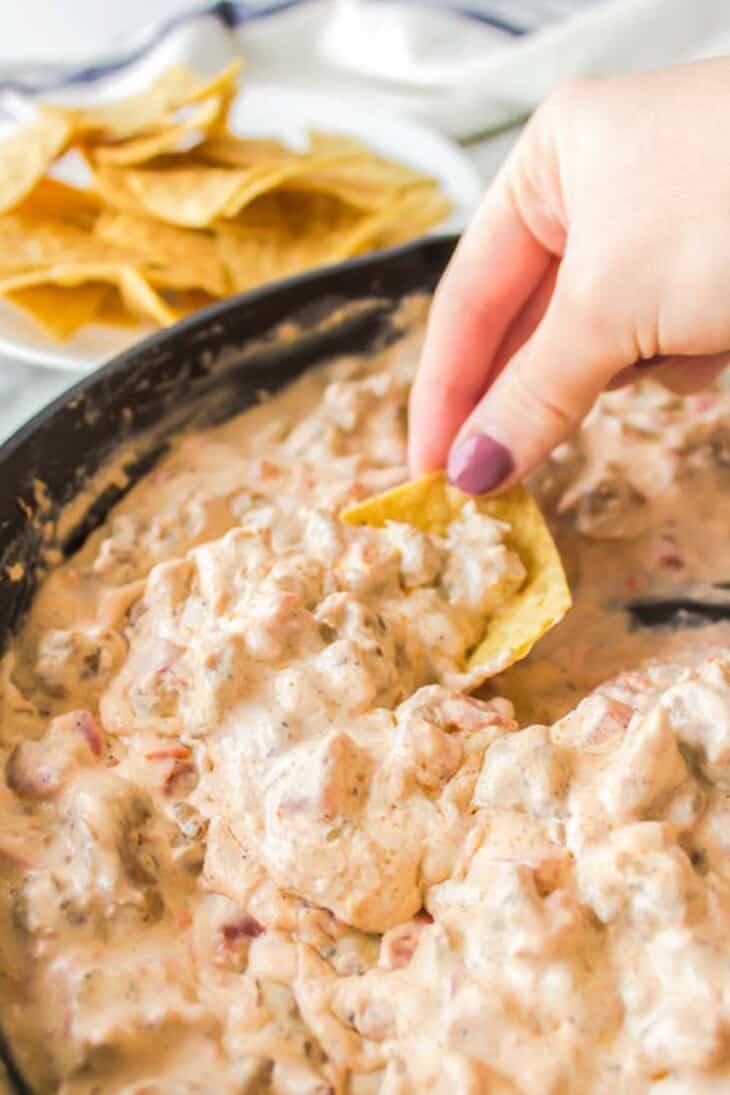 Crisp puff pastry surrounds festively flavored sausage meat, dotted with sweet bursts of cranberry sauce in this festive sausage roll recipe that's perfect for a Christmas buffet.
Store-bought puff pastry is stuffed with filling made from pork and apple sausages, squeezed from their casings, then combined with sausage and onion stuffing. Yum!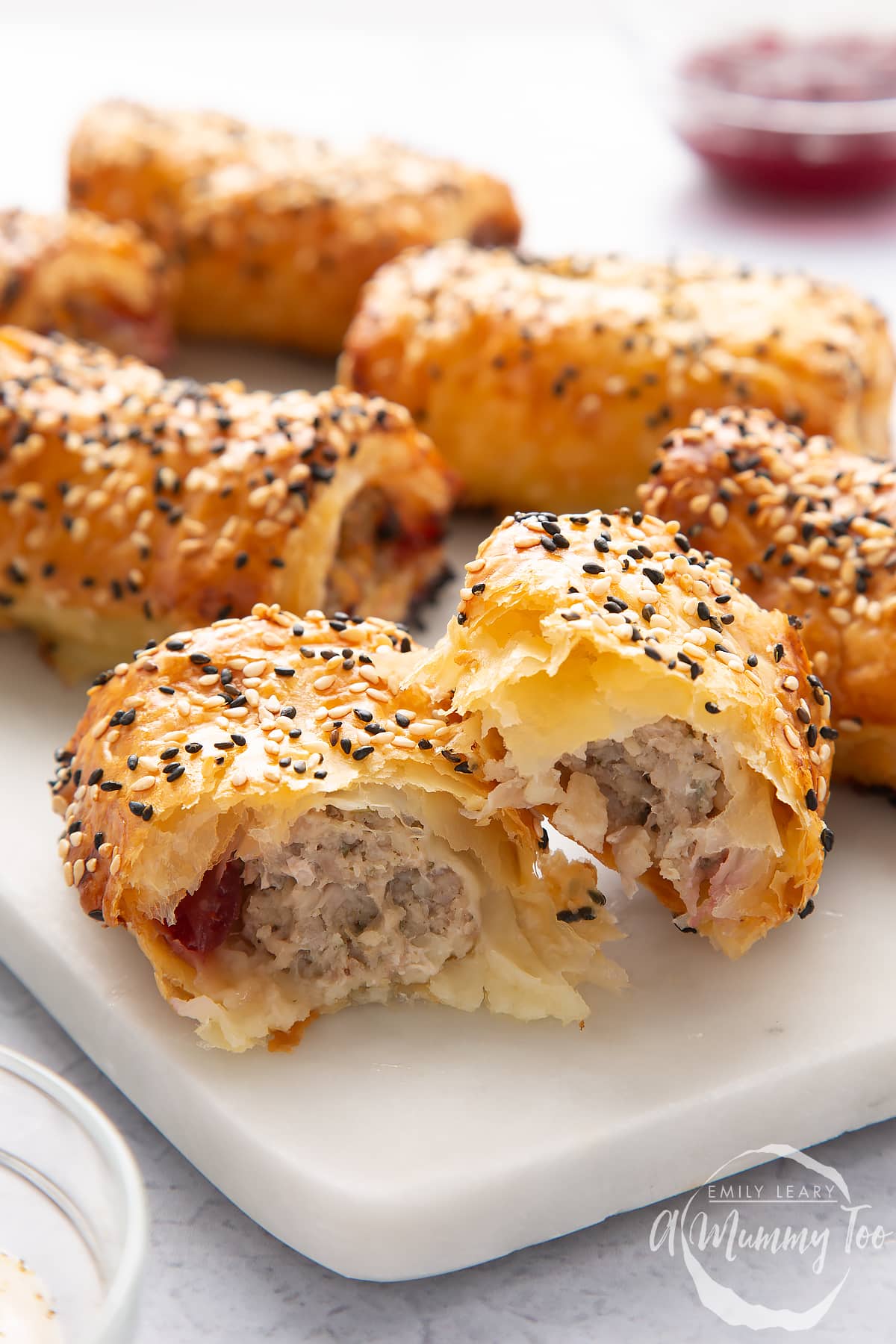 These Italian Meatball Subs are going to be your family's new sandwich obsession!
Handmade beef and Italian sausage meatballs cooked in a flavorful tomato sauce and served on top of toasted bread rolls with melted mozzarella and parmesan cheese. It doesn't get any better!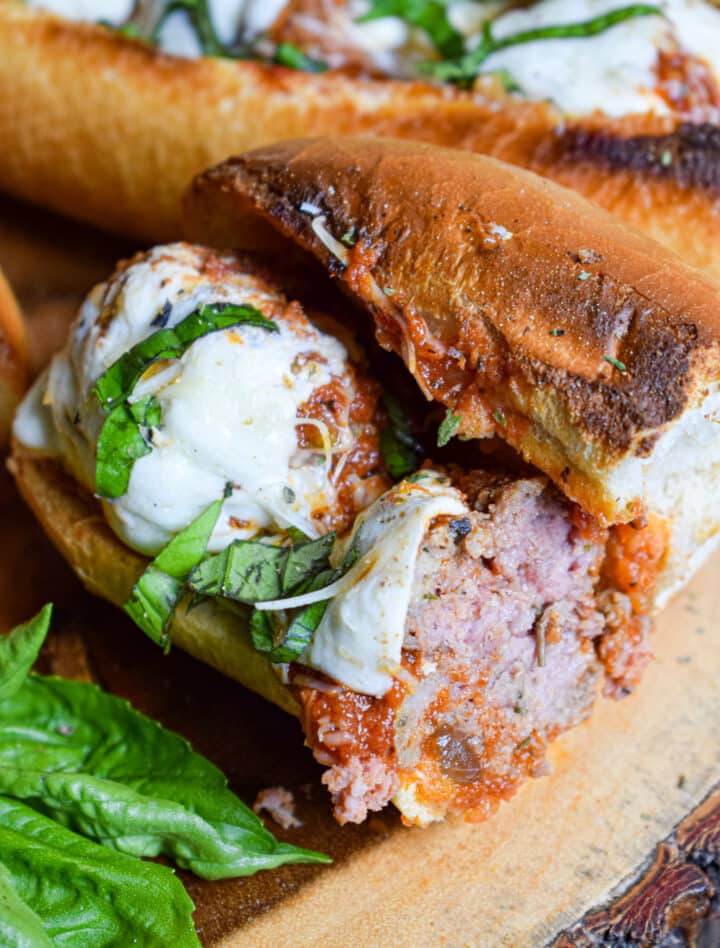 This Meat Lovers Pizza is piled high with melty cheese, spicy pepperoni, crispy bacon, juicy sausage crumbles, and herby Italian seasoning!
The crust is golden brown and crisp, with the perfect ratio of toppings to cheese. This one is a must-try!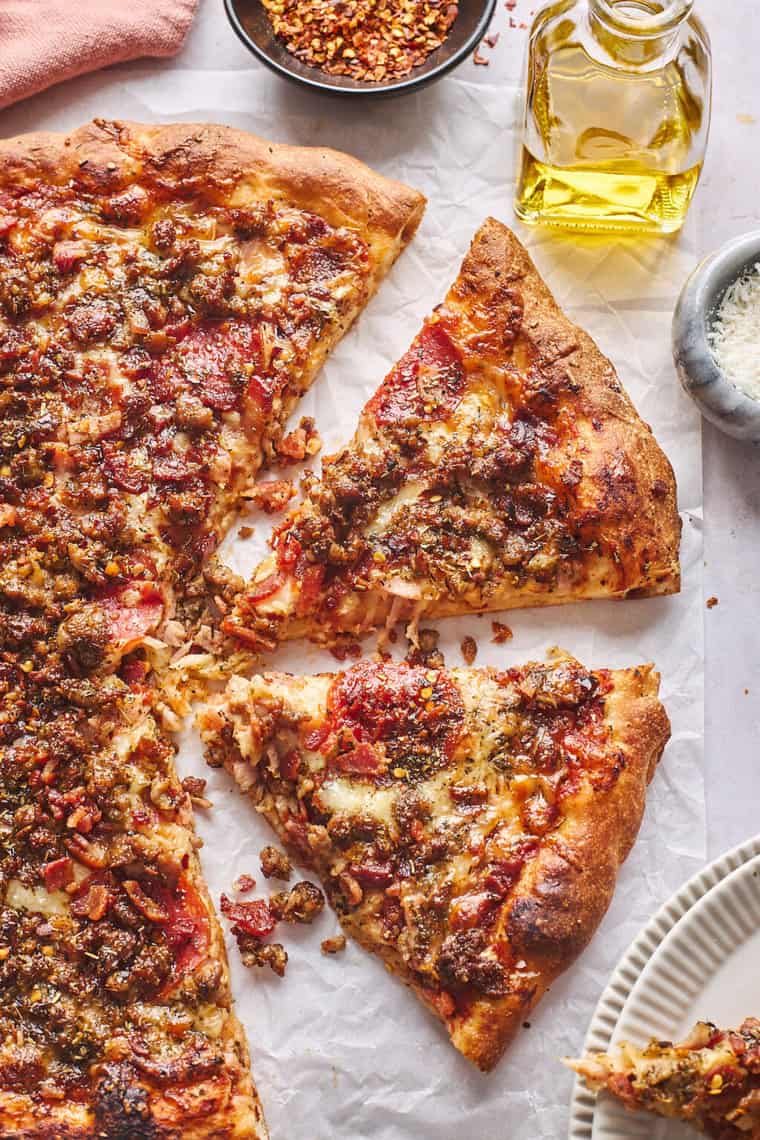 Decadent, robust and unique, Sawmill Gravy is the answer to your weekend breakfast or brunch dilemma.
Made with smoky pork sausage, smooth cream and flavorful chicken stock, this rich Southern-style sausage gravy is nothing short of a dream!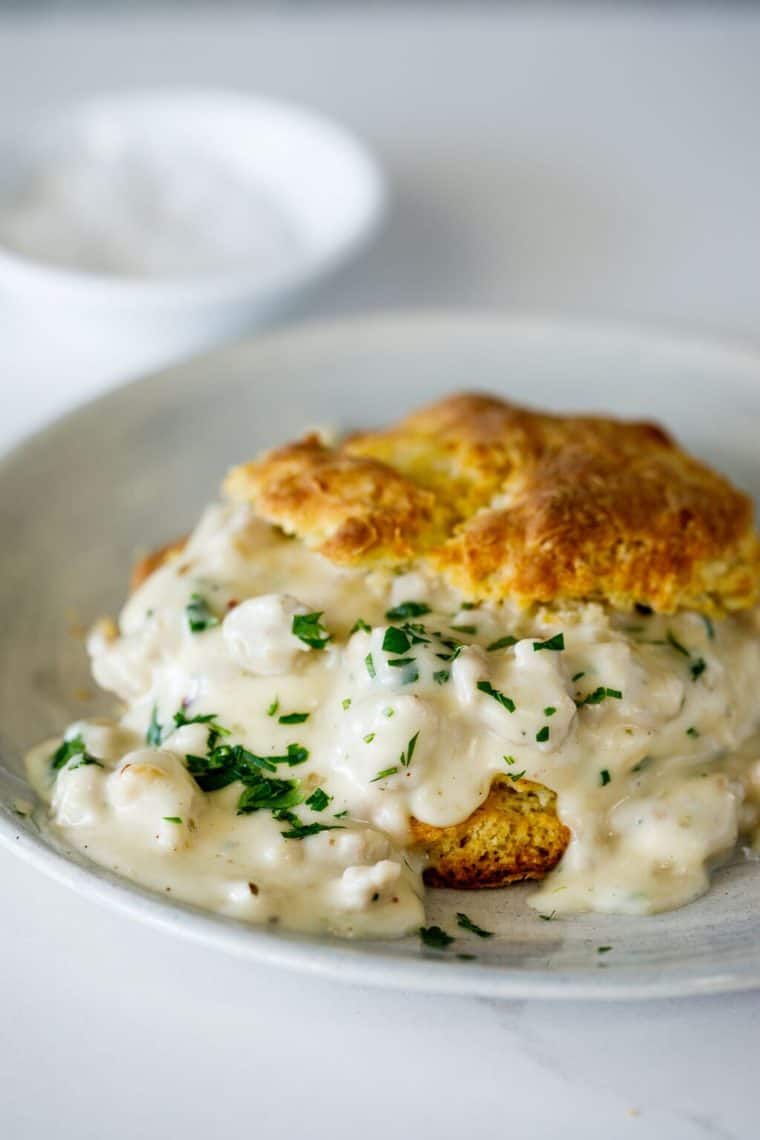 Sausage, Cranberry, Brie Bites are a fun, festive, and delicious starter to any meal. Rolled up in puff pastry, this sausage appetizer has just right amount of savory from Ground Italian Sausage, sweet cranberry sauce, and a salty creaminess from brie.
This finger food will make your holidays even better!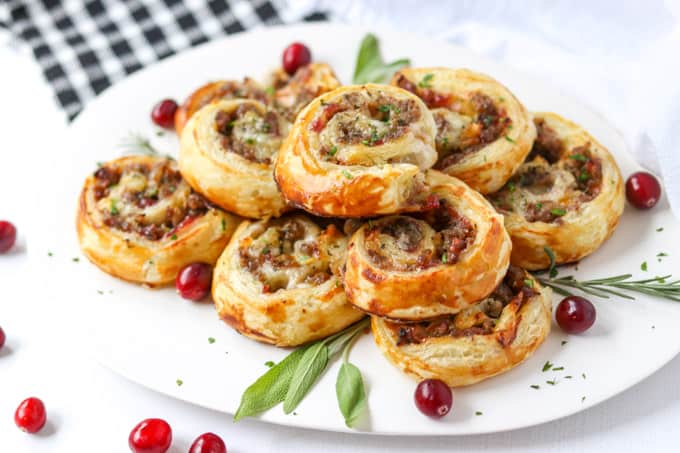 Need something fun for your next game day gathering? Try these Italian Nachos! Made with ground sausage and fresh toppings, it comes together quickly and puts a fun twist on a classic.
With just 7 ingredients, these nachos are ready in just 30 minutes!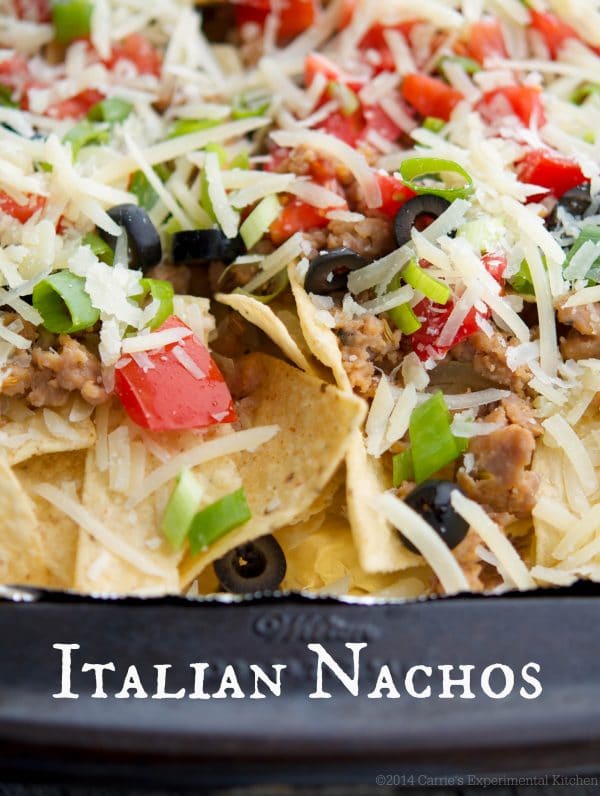 If you're a huge fan of stuffed peppers (like me!), this soup is for you.
Stuffed Pepper Soup loaded with spicy sausage, bell peppers and rice! This soup is a reader favorite! Everything you love about a stuffed pepper but in soup form!
It's flavorful, comforting, and perfect for those chilly nights.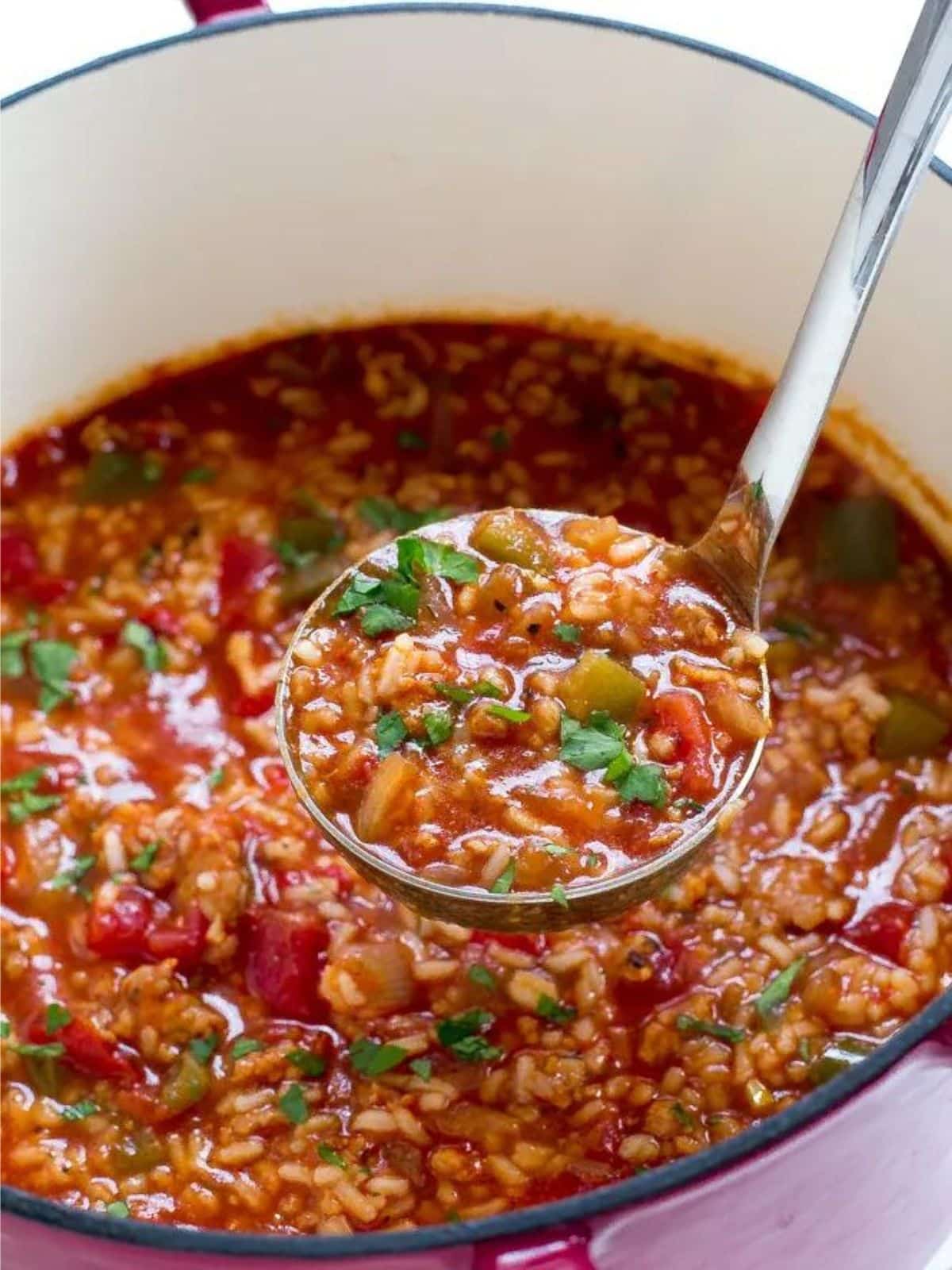 These Stuffed Zucchini Boats are filled with a hearty ground sausage mixture then topped with cheese and baked. Great for a quick dinner or meal prep for lunches.
This low-carb dinner is a tasty way to eat your veggies!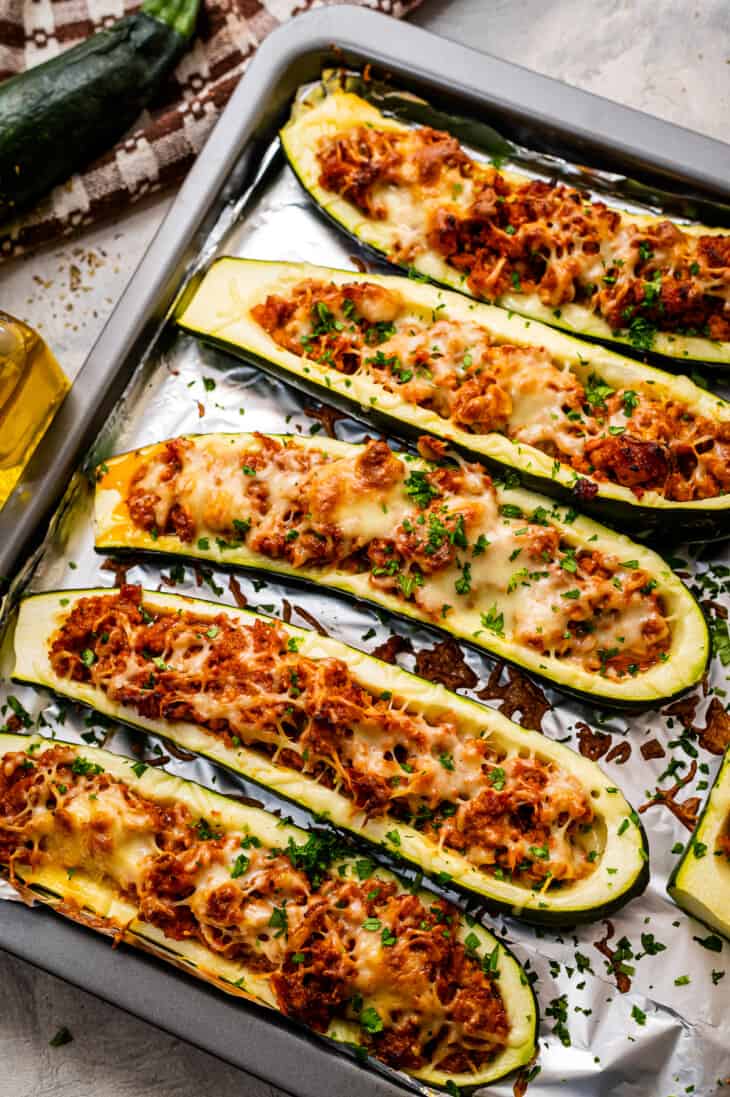 Crock Pot Lasagna is an easy slow cooker dinner made with Italian sausage, cheesy filling, and rich sauce - just like in a traditional lasagna recipe.
No need to cook the noodles beforehand! This recipe comes together in a snap.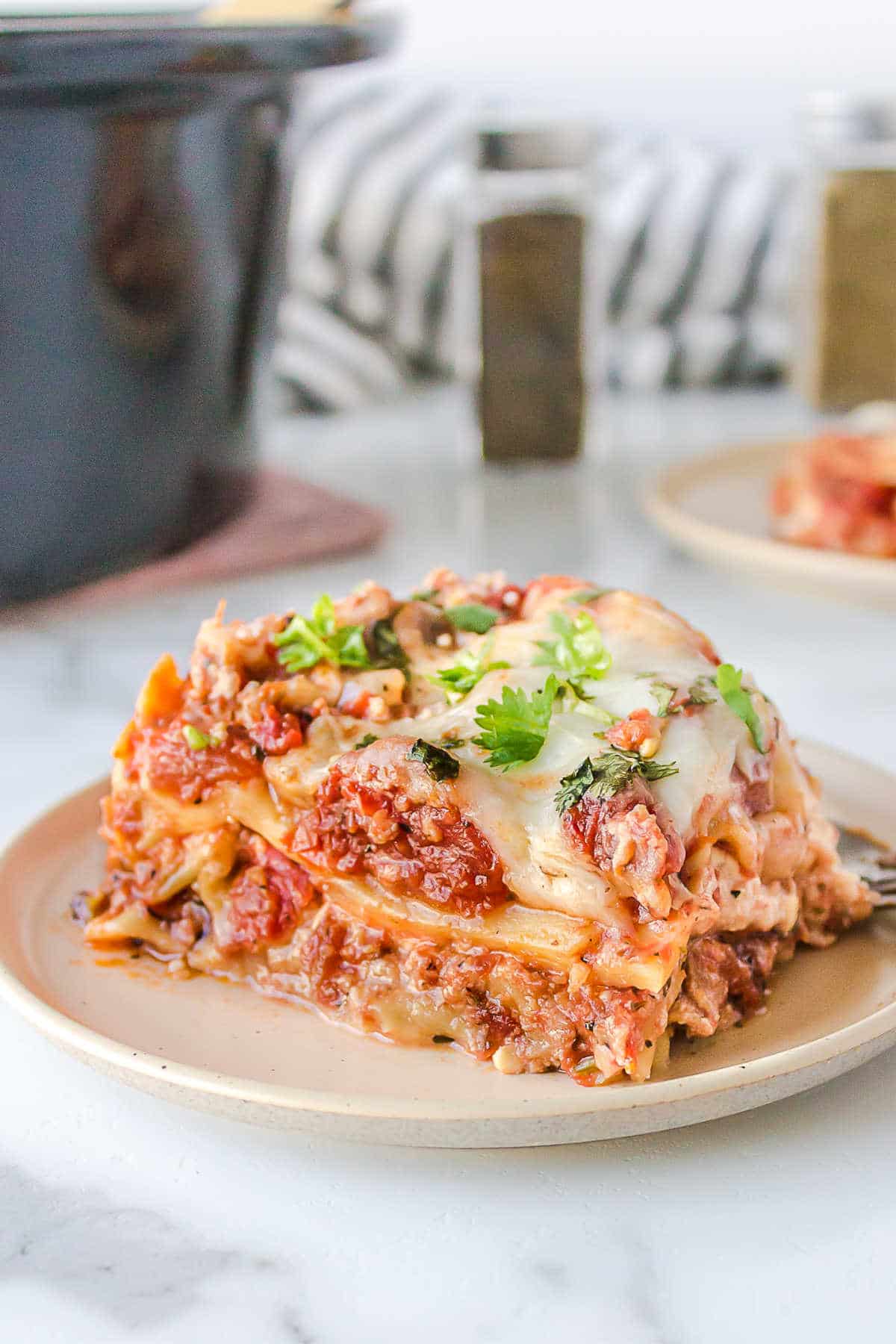 If you try any of these delicious ground sausage recipes, let us know in the comments!
More Delicious Recipes:
Easy Gluten Free Meatballs - Naturally gluten-free! Made with potato flakes instead of breadcrumbs, these meatballs are moist and tender.
Easy Homestyle Chili - This recipe calls for ground beef, but feel free to swap in ground sausage!