From Biscoff to smore's, this list of ice cream recipes for your Nostalgia ice cream maker will satisfy your sweet tooth! They're rich, creamy, and ultra-delicious.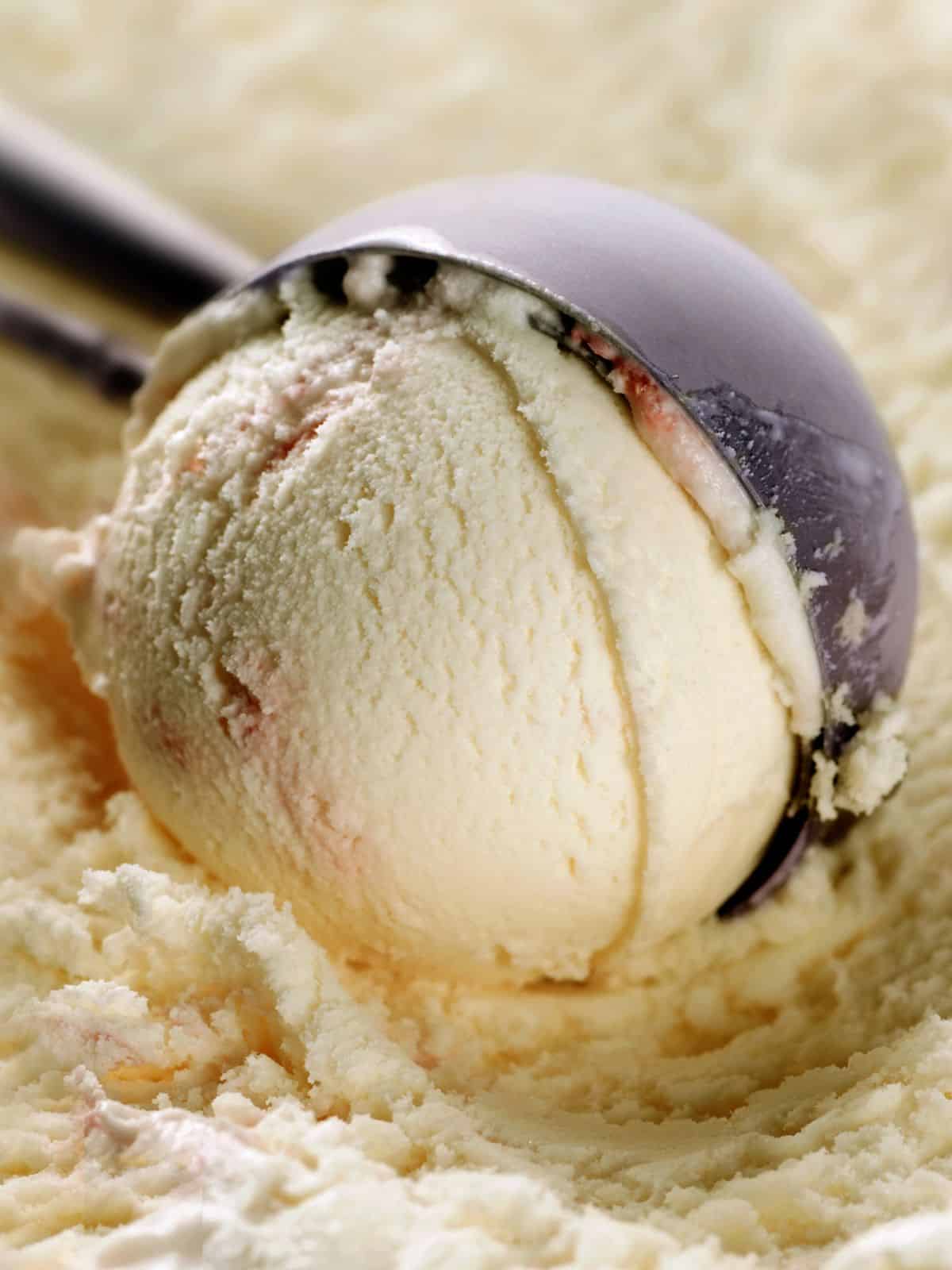 It's no secret I adore ice cream. In fact, my entire family has a full blown obsession. And frankly, I don't apologize for it. This frosty treat is TOO good and even better when it's homemade!
I have two ice cream makers: a Cuisinart and a Nostalgia, and frankly I love both! We pull out the Nostalgia ice cream maker for the kiddos. They like to help layer the ice and salt, then watch it churn.
However, if you're looking for a long term solution, I recommend the Cuisinart. It's a bit more expensive, but higher quality with less overall issues.
All of these ice cream recipes work great with both machines! And should work with any standard ice cream maker.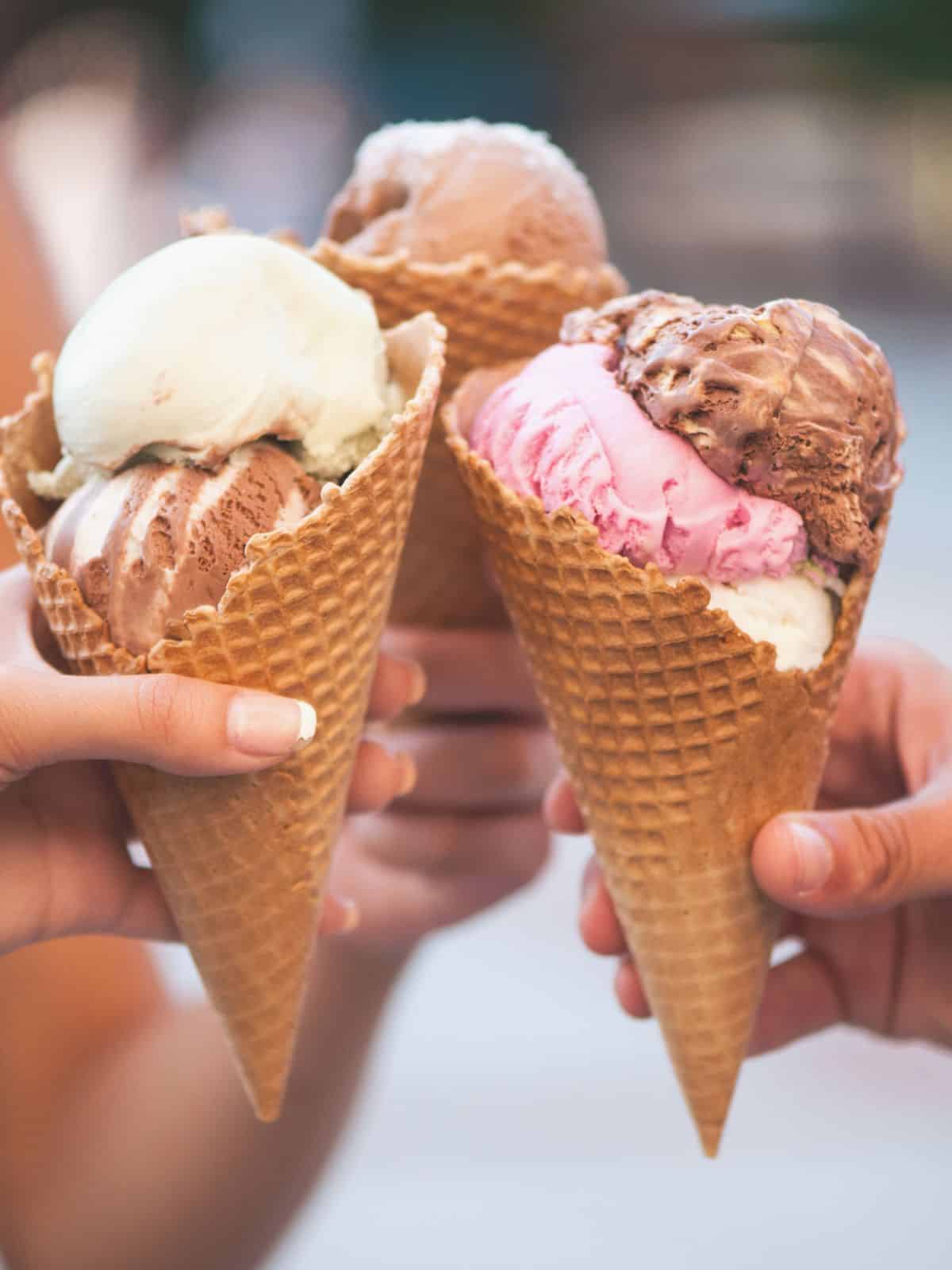 How do you make ice cream with a nostalgia ice cream maker?
You can make it from scratch or use there ice cream packets. Honestly both are good, but homemade ice cream is more affordable and just as delicious. There are three steps to make ice cream in your nostalgia ice cream maker:
Make your ice cream base - Custard-style ice cream recipes contain egg yolks and need to be cooked first, and then cooled.
Set up the ice cream maker - Freeze the ice cream canister ahead of time, then set up the actual machine. You can find the instruction manuals for all their ice cream models here.
Churn homemade ice cream - Pour the chilled ice cream base into the cold ice cream canister. Be sure to only fill it ⅔rds of the way full. If you have extra, refrigerate for next time. Fill the bucket with ice and rock salt, layering as you go. Churn until your ice cream gets thick and creamy!
Nostalgia Ice Cream Maker Recipes
I've included vanilla, chocolate, and strawberry for those who love the classics!
1. Pumpkin Pie Ice Cream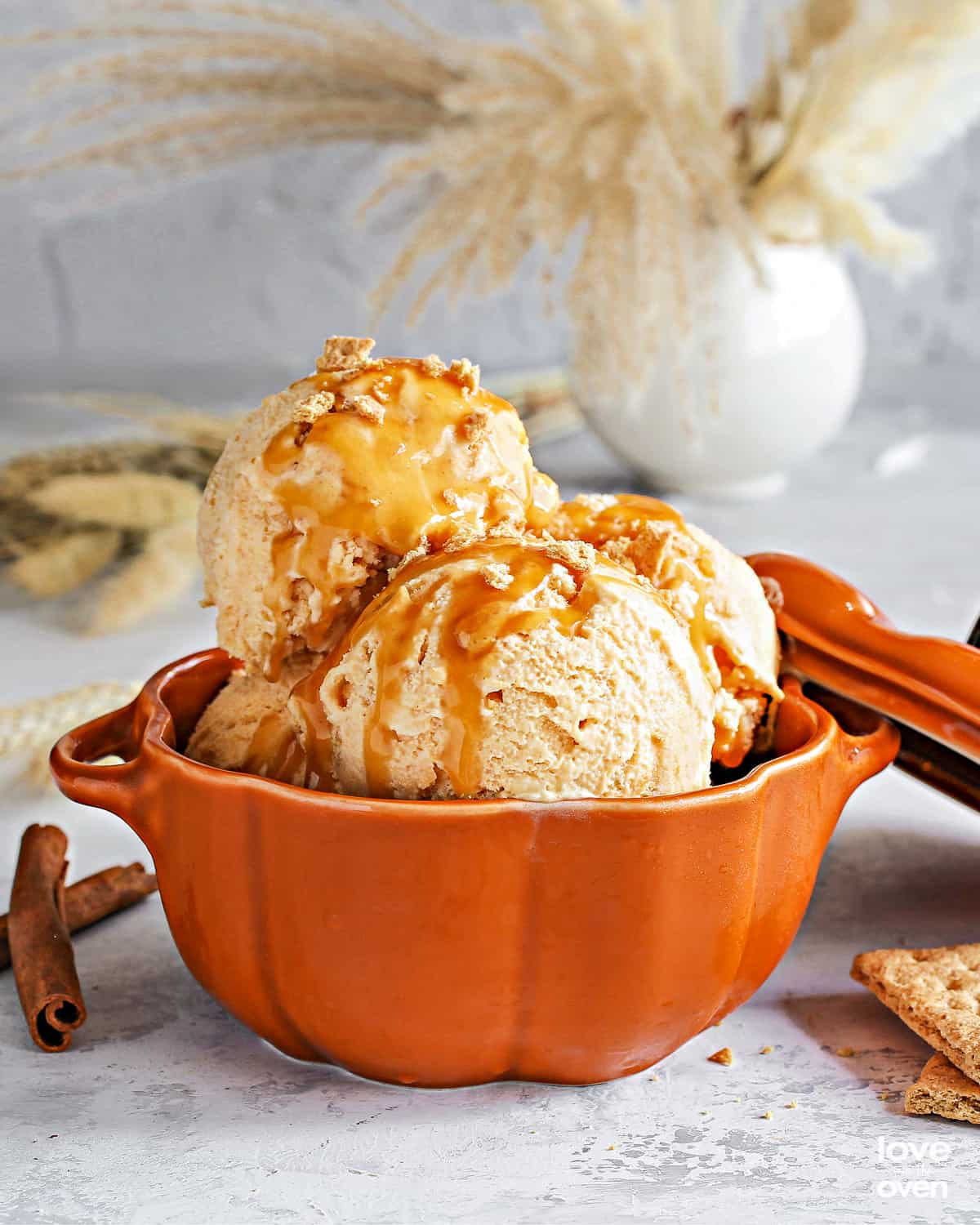 If you've only made standard vanilla with your Nostalgia ice cream maker, it's time for something new!
This pumpkin pie ice cream is an indulgent, sweet treat you never knew you needed! Loaded with all your favorite fall flavors, it has a velvety ice cream base blended with pumpkin puree and spices.
2. Cherry Garcia Ice Cream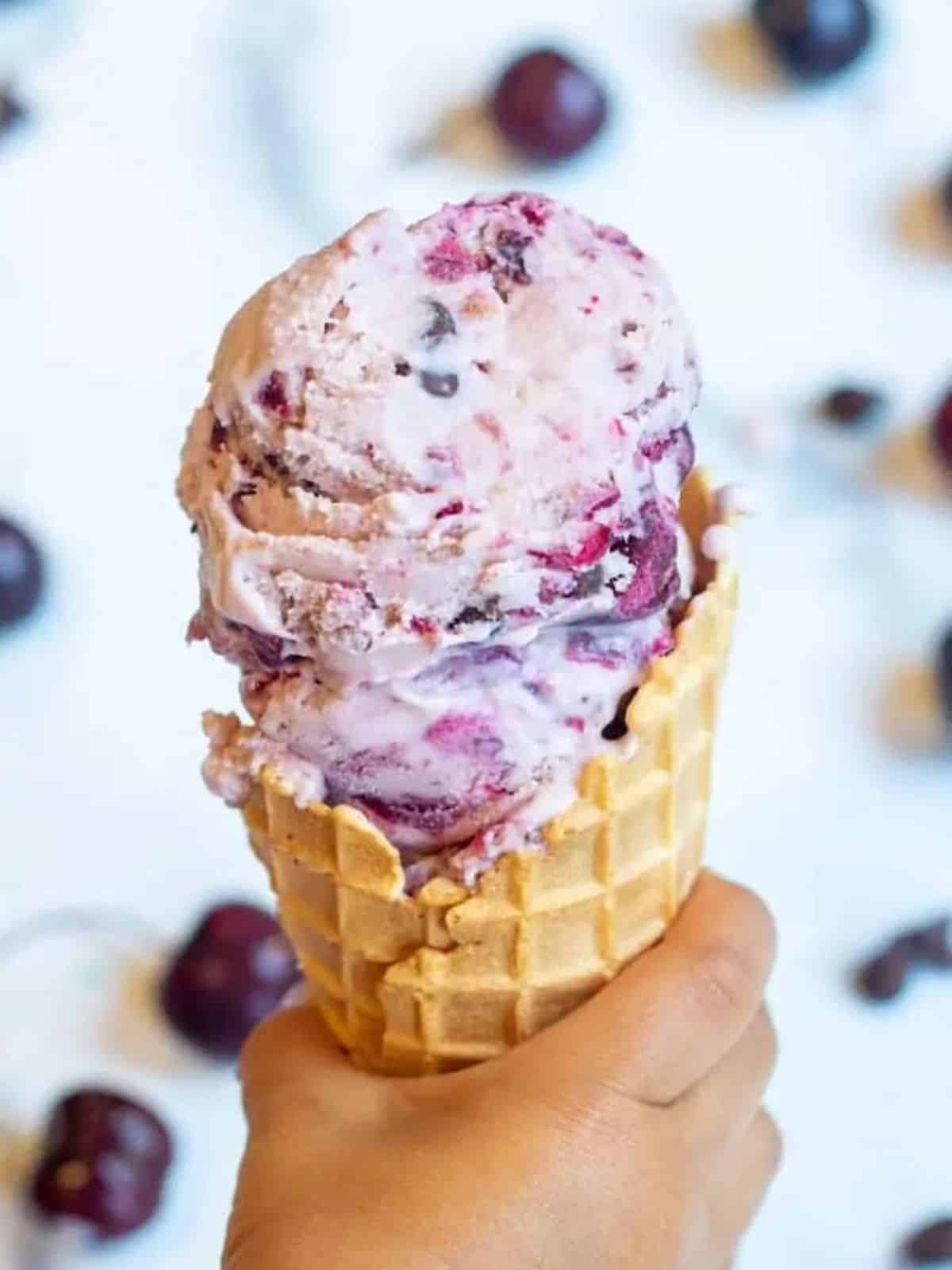 Put those fresh summer cherries to use in this cherry garcia ice cream! It's super creamy and studded with fresh cherries, chocolate chips, and a homemade cherry sauce.
This recipe has instructions to make it with an ice cream maker or as no churn ice cream, both ways make a creamy dreamy copycat of a classic!
3. Mint Chocolate Chip Ice Cream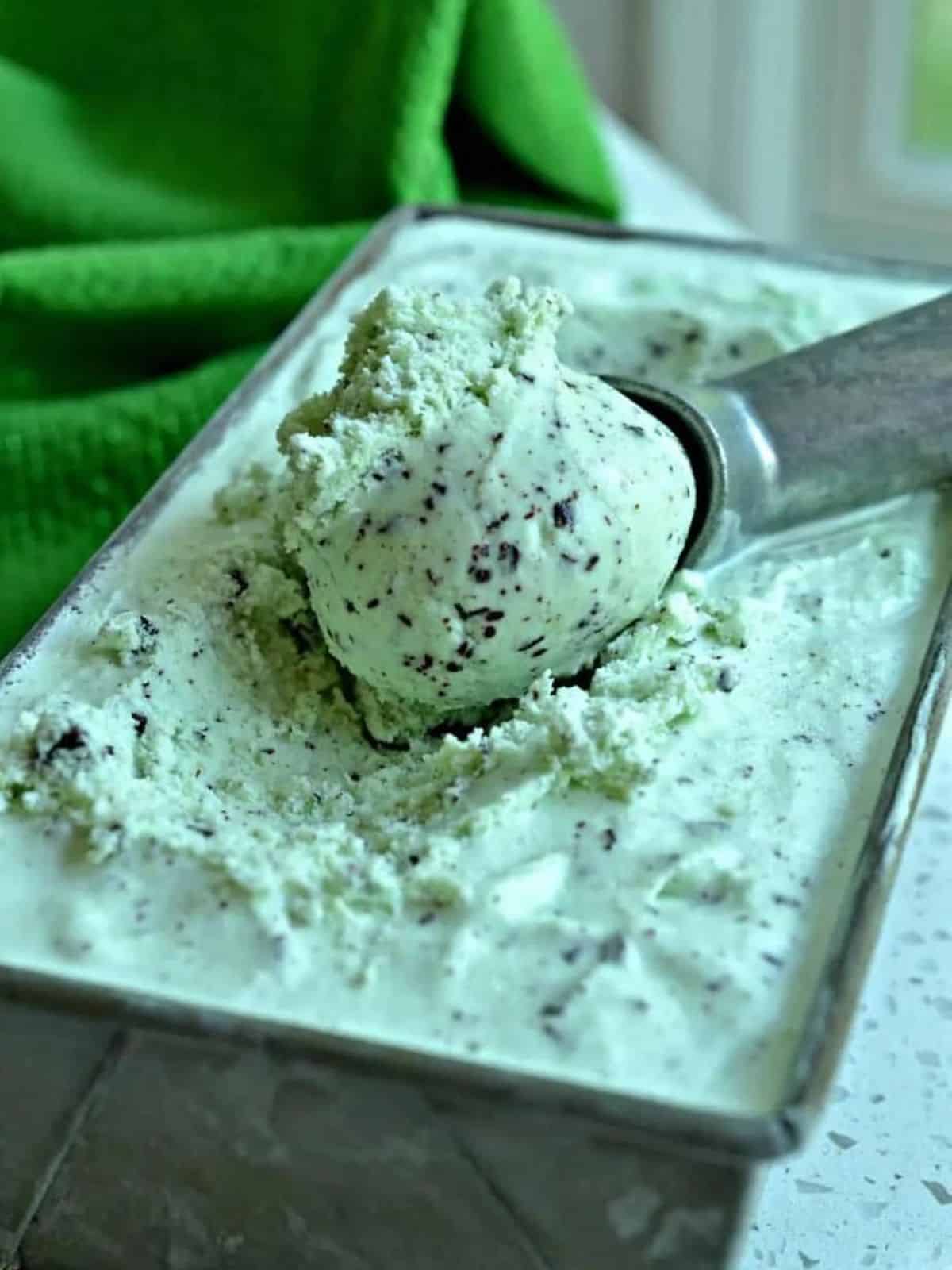 This creamy mint chocolate chip ice cream is made easily with seven ingredients like cream, mint flavoring, and chopped chocolate in your ice cream maker.
Make this homemade ice cream recipe with natural flavors and avoid all artificial flavors and preservatives. There is nothing better than fresh homemade ice cream!
4. S'mores Ice Cream
Turn a classic summer dessert into ice cream. This s'mores ice cream features a rich chocolate base that's studded with crushed graham crackers and toasted marshmallows.
S'mores is one of my favorite childhood pastimes, and I love to incorporate it into desserts and treats. This ice cream is to die for!
5. Dark Chocolate Ice Cream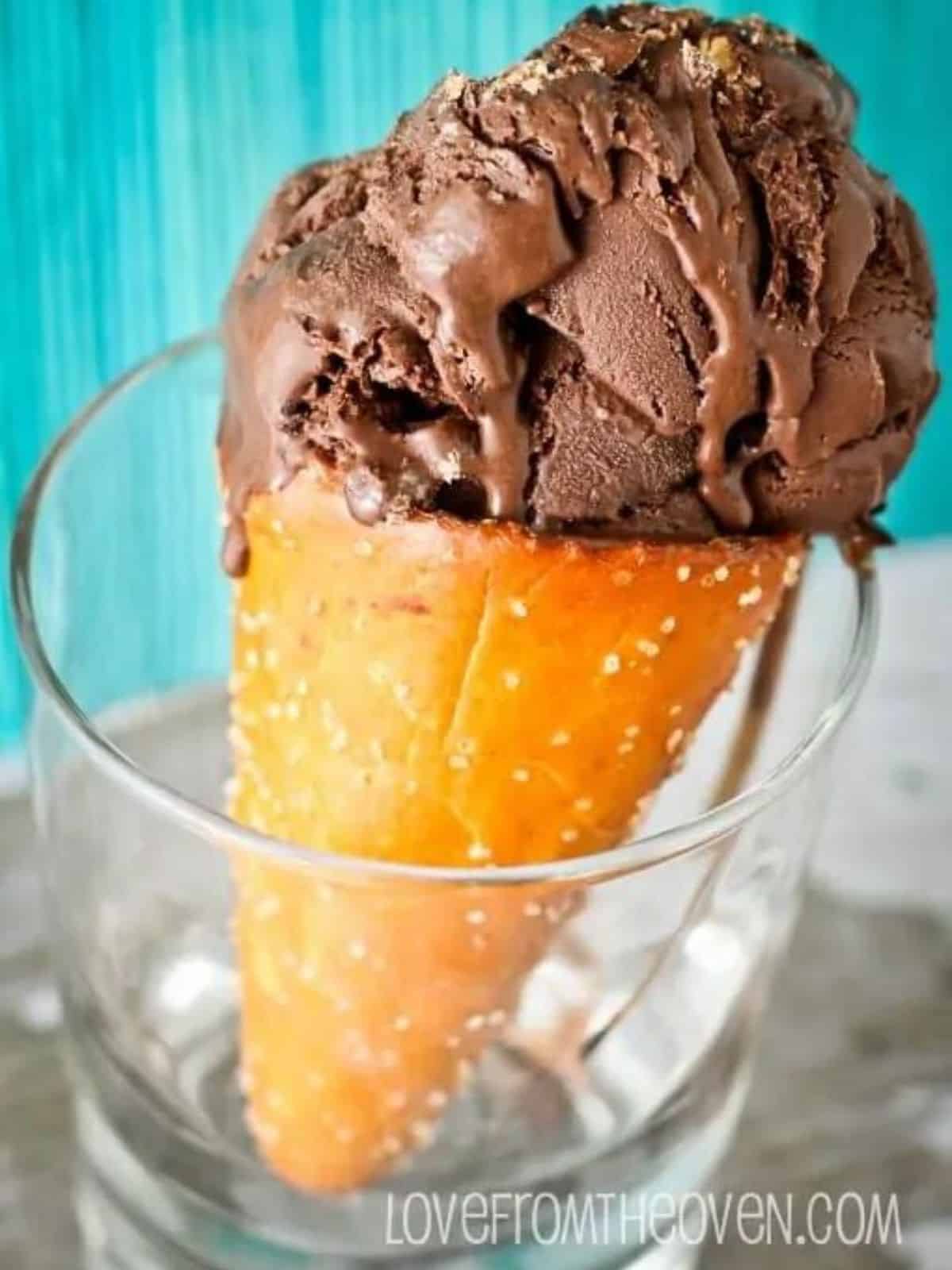 Dark chocolate is my absolute fave flavor to make in my nostalgia ice cream maker! Forget the regular stuff, dark cocoa powder is the way to go. (Milk chocolate lovers skip to the next one!).
This one's a double doozy, with dark chocolate melted into the ice cream base AND chocolate chunks stirred in after it's churned. It's the ultimate chocolate treat. It's okay to lick the screen.
6. Oreo Cookie Ice Cream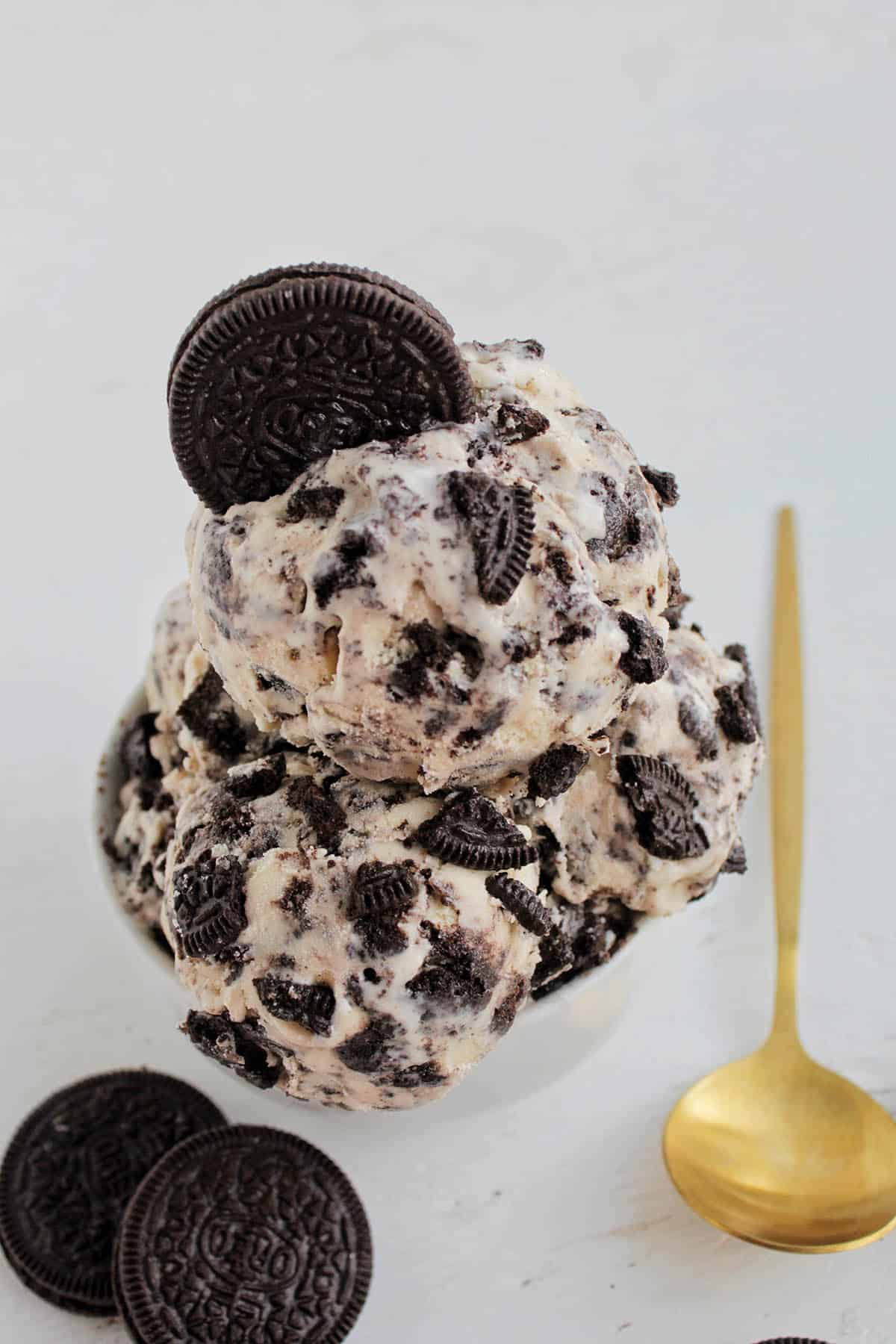 Gotta love Cookies n cream! I know I do. And this version is divine. It's jam packed with crushed Oreos (almost an entire package!).
With six ingredients and your nostalgia ice cream maker, you'll have a rich, homemade cookies and cream ice cream in no time. Yes, please!
7. Peaches & Cream Ice Cream (Dairy-Free)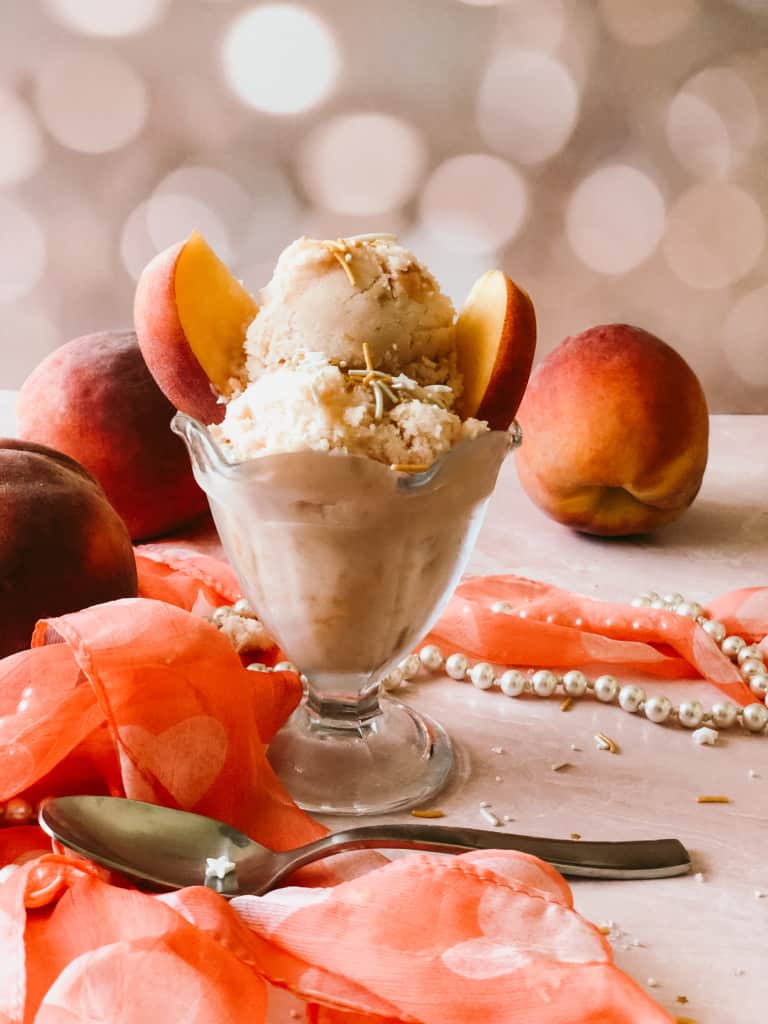 Sweet and juicy, this dairy-free peaches and cream ice cream with coconut milk is made from canned coconut milk, fresh peaches, and a hint of amaretto for a summery-fresh flavor that will bring back the memories of a summer day.
This recipe is naturally dairy-free, vegan, and ultra DELICIOUS!
8. Homemade Coffee Ice Cream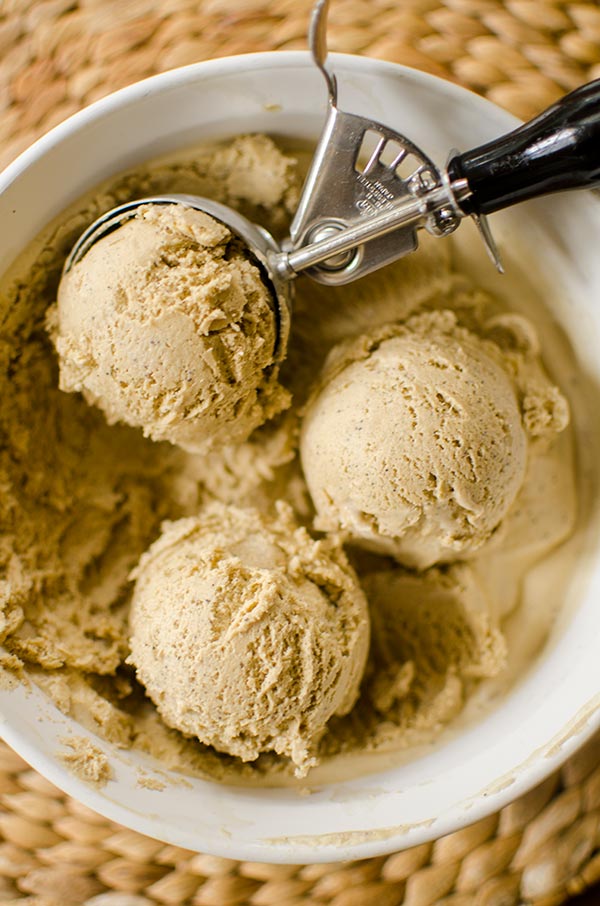 Learn how to make coffee ice cream at home with a simple custard base, heavy cream and ground coffee from your pantry. It's simple, delicious, and caffeinated. 😂
You can use coffee grounds for a little bit of texture, or instant coffee for a silky smooth bite!
9. Strawberry Ice Cream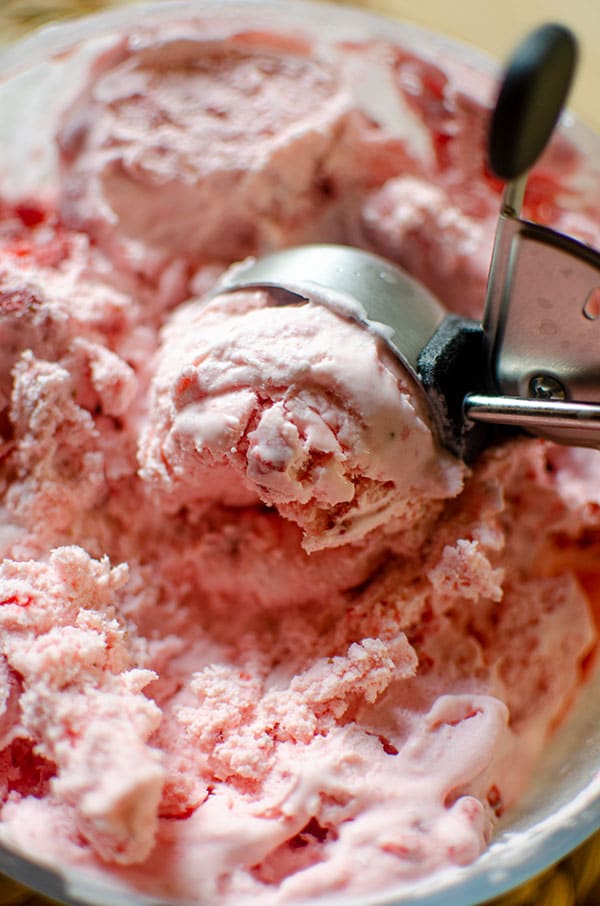 I'm ashamed to say I never liked strawberry ice cream as a child. I basically ignored it, always opting for chocolate instead. As an adult, I decided to give it a go and I'm SO glad I did!
Homemade strawberry ice cream is to die for! It's now my second favorite (chocolate still takes top spot!).
10. Biscoff Cookie Butter Ice Cream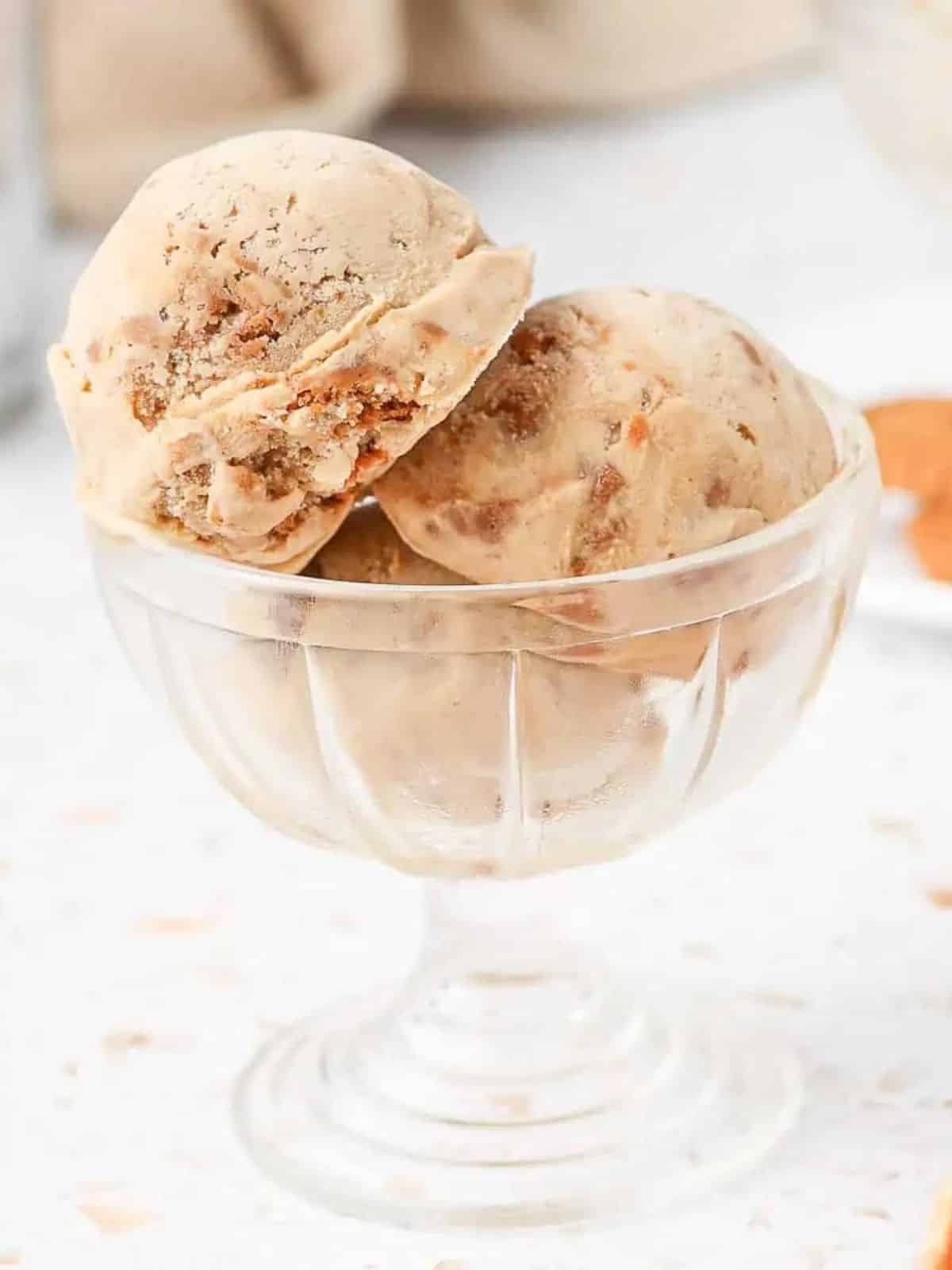 Packed with the spicy flavours and crunch of Speculoos Cookies, this creamy homemade Biscoff Ice Cream (aka Cookie Butter Ice Cream) is a dream dessert for all cookie butter lovers.
11. No Egg Vanilla Ice Cream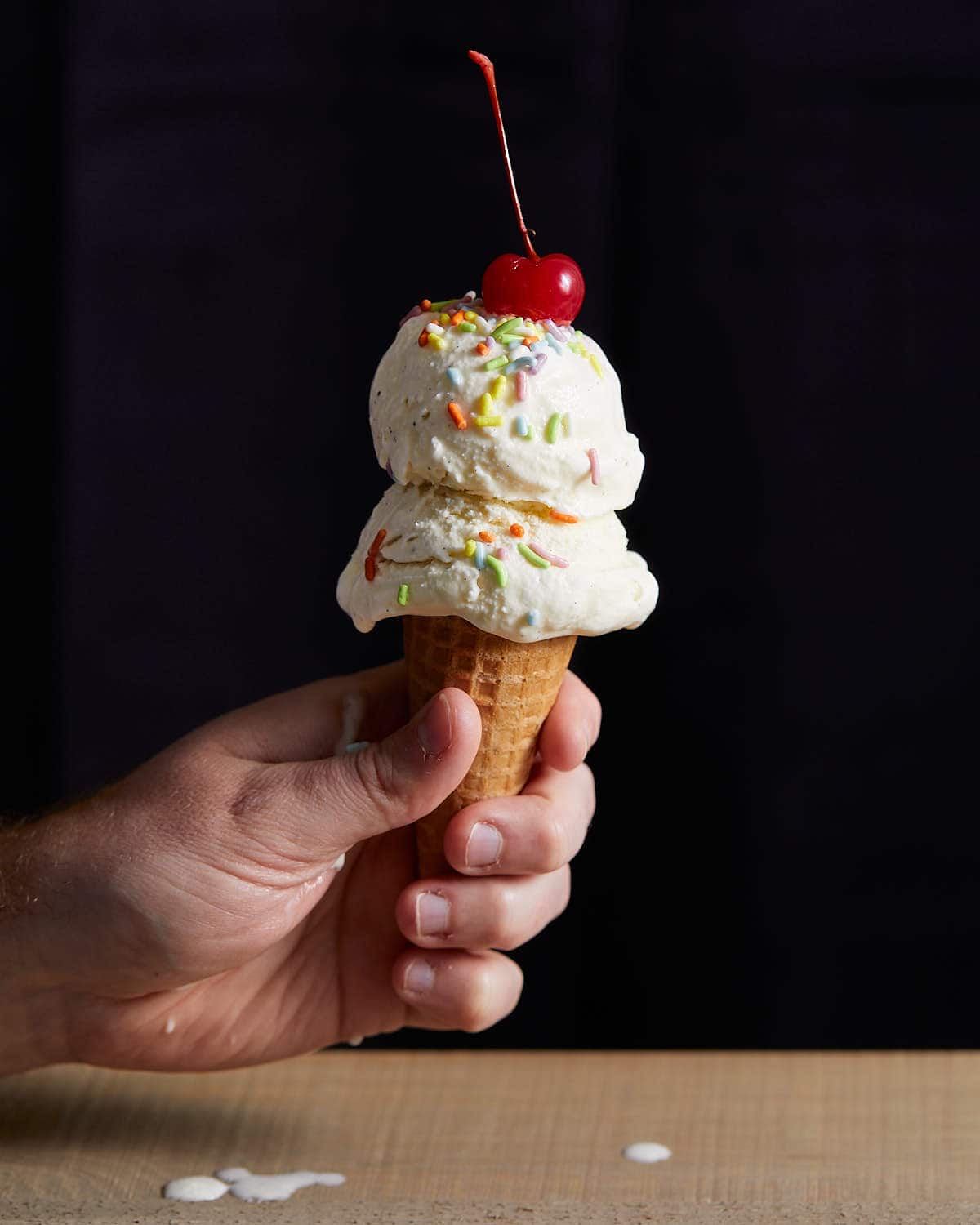 This vanilla ice cream recipe works perfectly with a Nostalgia or Cuisinart ice cream maker.
Since the base is made without eggs, there is no need to cook it. The texture is super creamy and the vanilla bean adds a ton of flavor. I promise you will be hooked!
12. Blueberry Cheesecake Ice Cream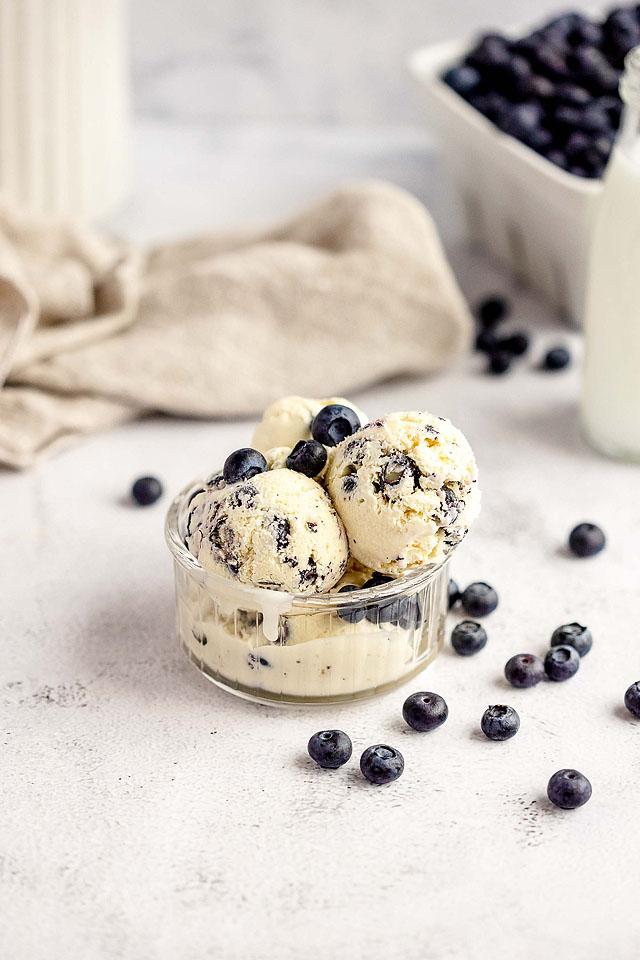 Cheesecake ice cream is rich and creamy on its own, but add some blueberries, and it's crave-worthy! This ice cream recipe is a great way to use peak-season blueberries.
13. Chocolate Marshmallow Ice Cream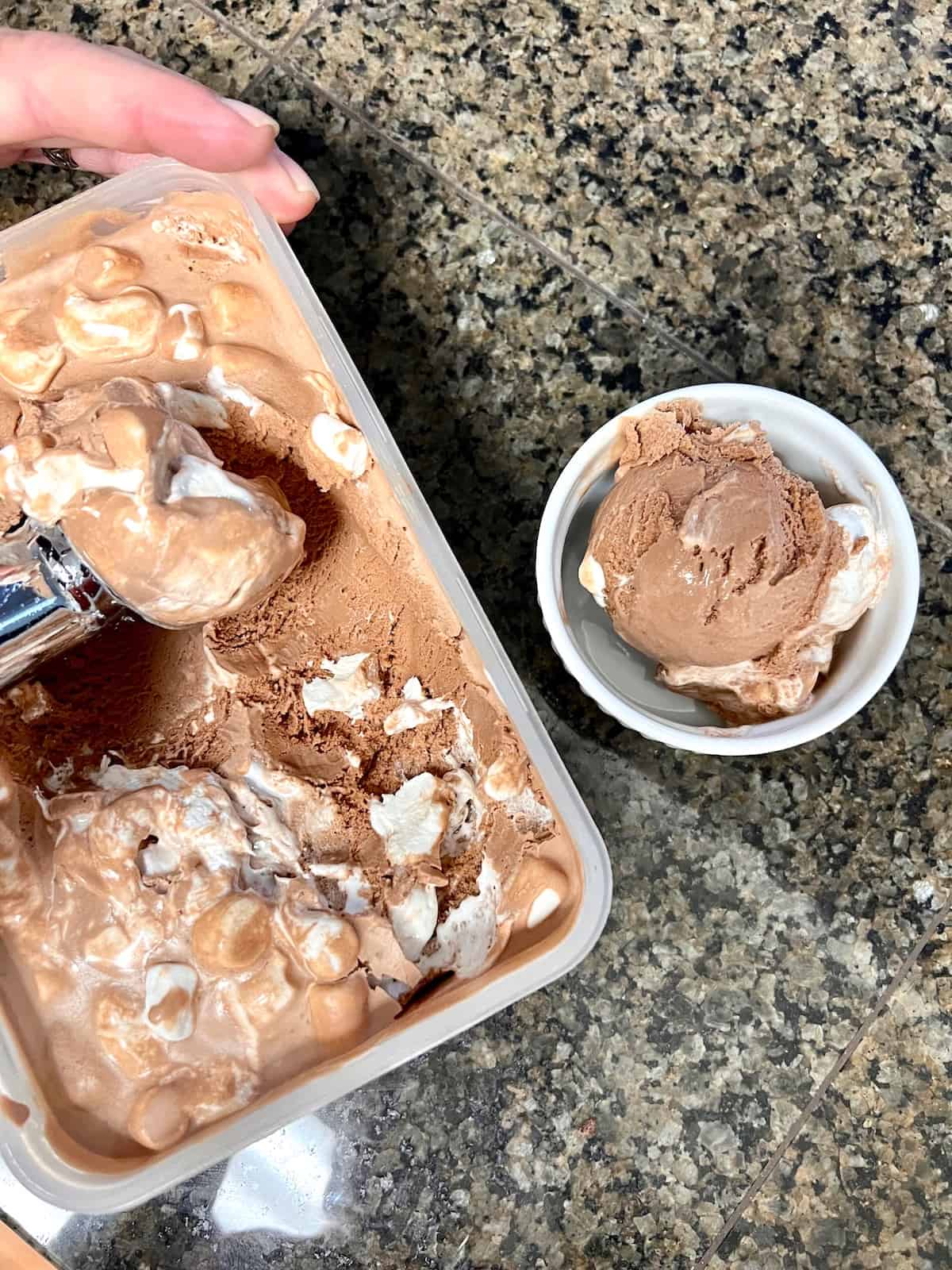 Decadent chocolate ice cream is packed with swirls of gooey marshmallow fluff and chewy mini marshmallows. It's sweet, creamy, rich, and downright addictive!
If you love rocky road, you will love this nut free version!
FAQs:
Do you need salt for nostalgia ice cream maker?
Yes, you need rock salt, but if you don't have it, table salt or kosher salt will work in a pinch. Salt lowers the freezing point of water, ensuring the ice keeps the canister freezing cold.
Do you have to use nostalgia ice cream mix?
Nope! You can make a homemade ice cream base instead. The ice cream packets make things simple, but the price adds up!
What do you need for the nostalgia ice cream machine?
It depends on which model you've purchased. Most of the models contain a bucket, an ice cream canister with a lid, a dasher, and an electric motor. Check your instruction manual to make sure you have all the pieces.