If you avoid gluten like it's a red ant pile then you need to visit Trader Joe's. They have a wide variety of gluten free options but even if they didn't it's worth the trip just for the Gluten Free Cinnamon Coffee Cake Muffins! Here are twenty of the best gluten free trader joe's items.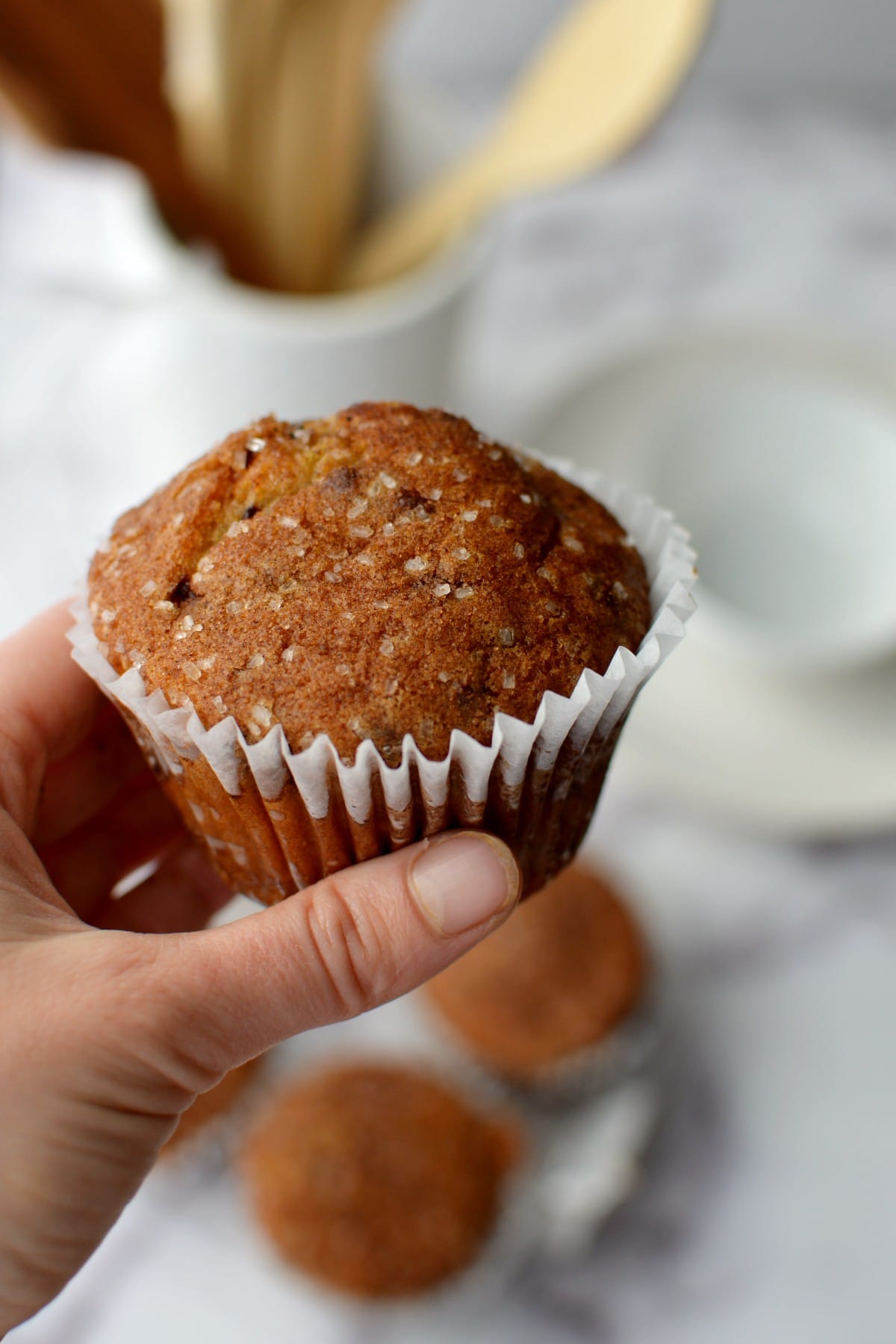 Gluten Free at Trader Joe's
It's no secret that Trader Joe's is a well-loved grocery store with a cult following. I've heard of people driving two hours just to get there. Ours is on the opposite end of a traffic-laden street but I still make the trek because their gluten-free products are amazing.
The downside is the products are scattered throughout the store but in Trader Joe's defense, there are so dang many it would be impossible to put them in one section.
How do I find Gluten Free Items at Trader Joe's?
If you've been to Trader Joe's you may be wondering where all these magical gluten free items I speak of are.
The reason for this is twofold:
The gluten free label is usually very small and sometimes on the back!
You've never used their Dietary List (or even know it exists).
I was often shocked at just how small the letters gluten free were on the package. You shouldn't need bifocals to read it's gluten-free. Am I right?!
If you haven't heard of the "list" it's a very helpful list of every product that's labeled gluten free in the store. This means gluten free bagels will be on there but produce items won't be. This doesn't mean brussels sprouts aren't gluten free. It just means naturally gluten-free items like produce and olive oil won't be on the list.
Best Gluten Free Trader Joe's Products
1. Gluten Free Pumpkin Bread & Muffin Baking Mix
I've only heard glowing things about this pumpkin bread mix. So much so that I took a special trip to Trader Joe's only to find it sold out. However it makes the list because even my gluten-loving brother raves over it and he's not easily swayed. The flavor and texture are spot on plus it's easy to make.
2. Gluten Free Mini Cupcakes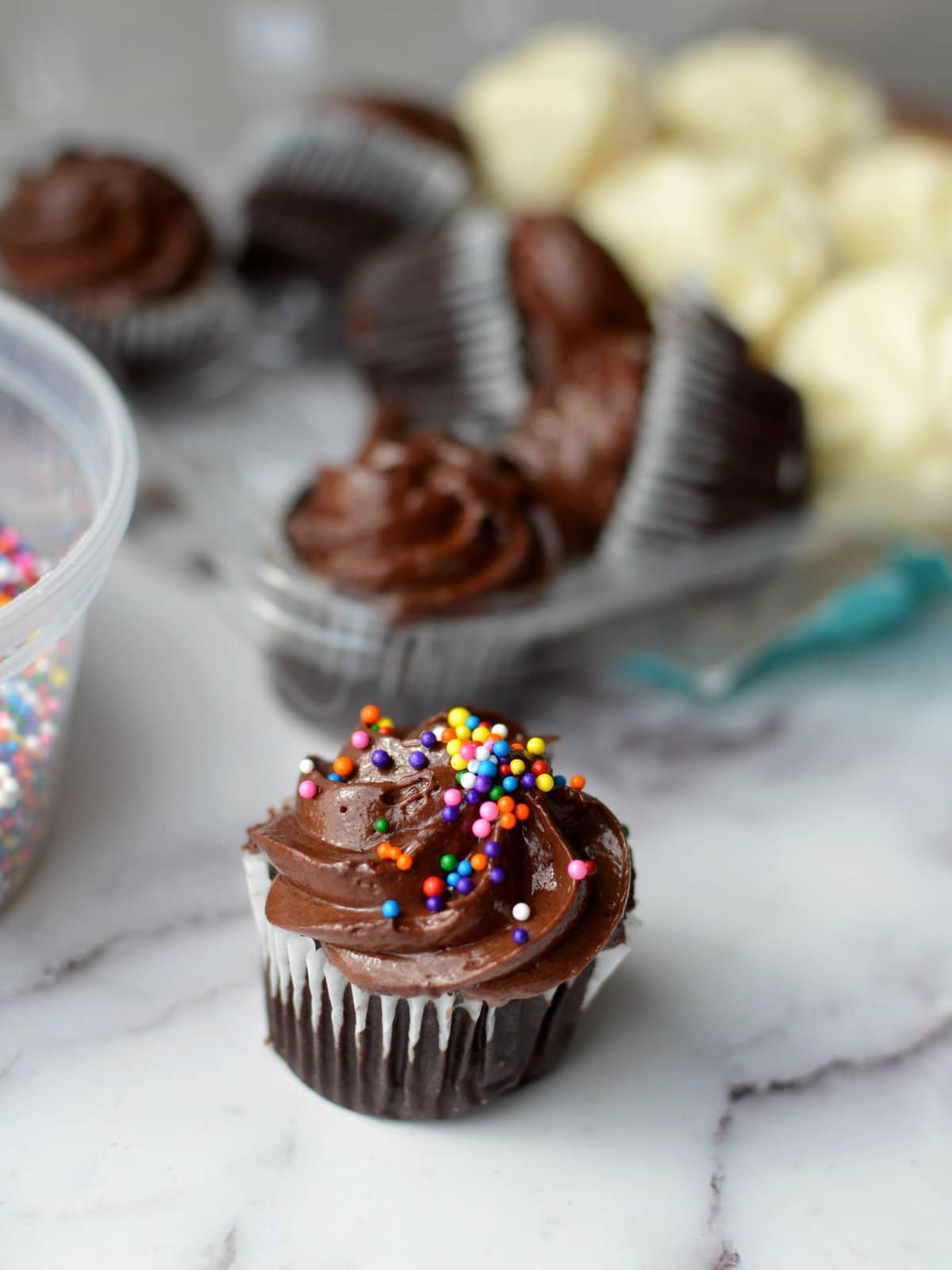 These mini cupcakes were a delightful surprise. Most store-bought gluten free cupcakes I've tried have been bland, dry, and weird tasting. These were moist and the chocolate ones reminded me of the ultimate chocolate cake from Costco I used to love. My kiddos and I gobbled these little cakes up. Oh and my kiddos aren't celiac or gluten-intolerant either.
3. Falafel Mix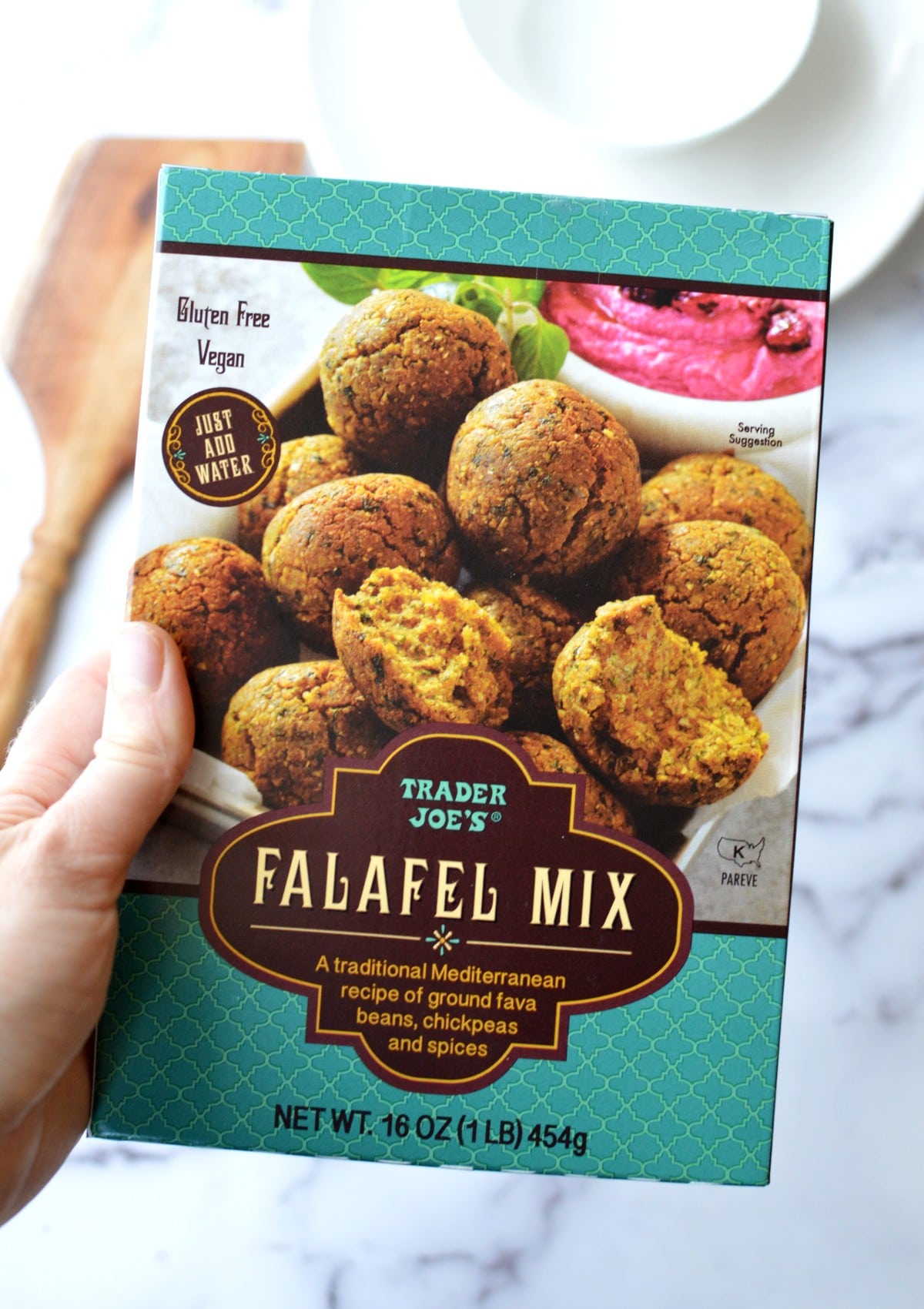 In all honesty my expectations were low for this falafel mix. Just add water? Well these can't be good! I'm here to tell you they are delicious and a cinch to make too. Just add water is about as simple as it gets. I pan fried them and devoured them with siracha on top.
4. Dark Chocolate Honey Mints
The name is on point for these chocolate mints. The honey and mint are pronounced in the creamy filling. If you like honey, mint, and dark chocolate you will love these! If not, then keep on moving down the line!
5. Gluten Free Cinnamon Coffee Cake Muffins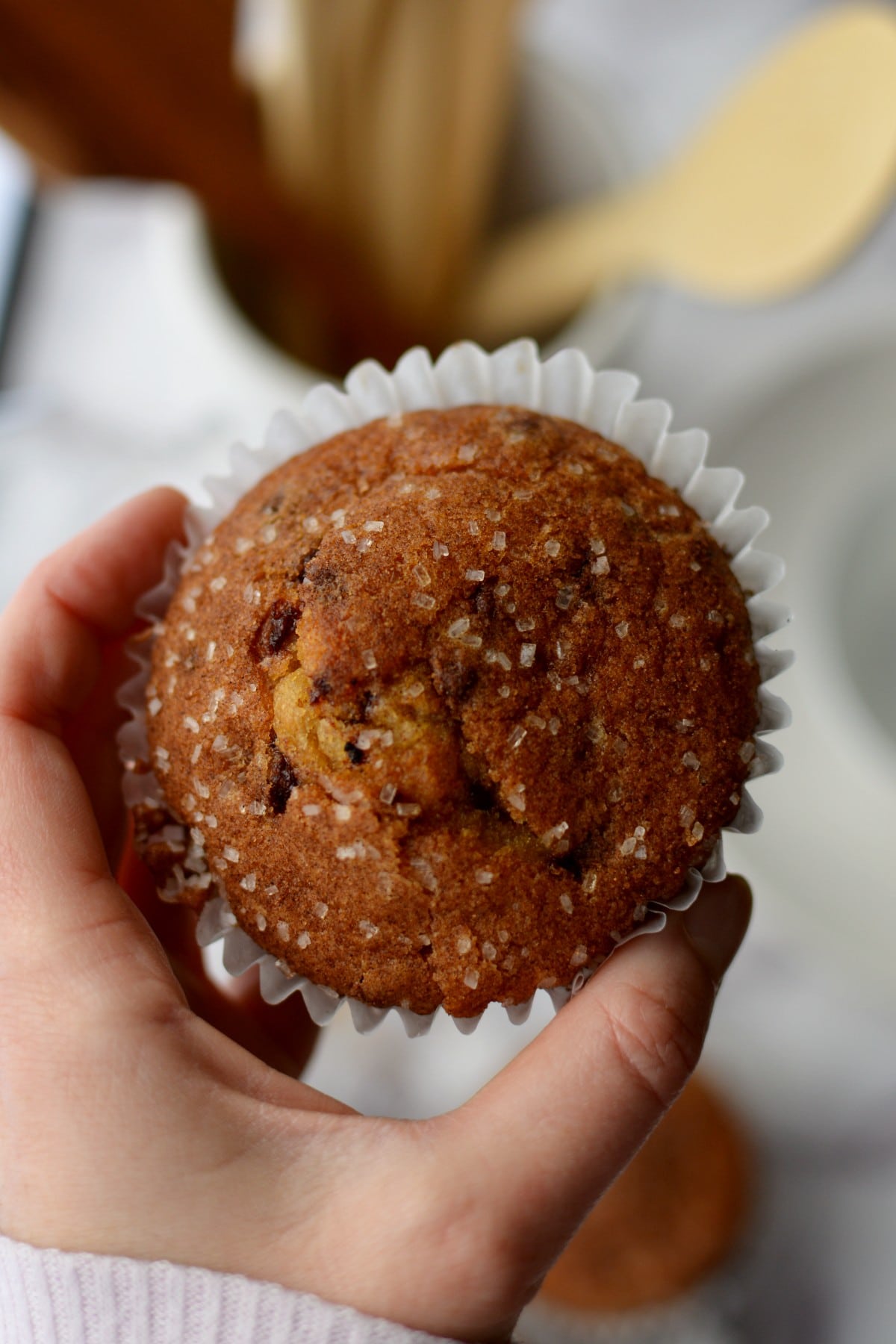 If you took gluten free off the label nobody would even know these light and fluffy muffins were gluten free. They really are that good. Friends, say goodbye to missing out because these muffins are divine.
6. Gluten Free Dark Chocolate Chips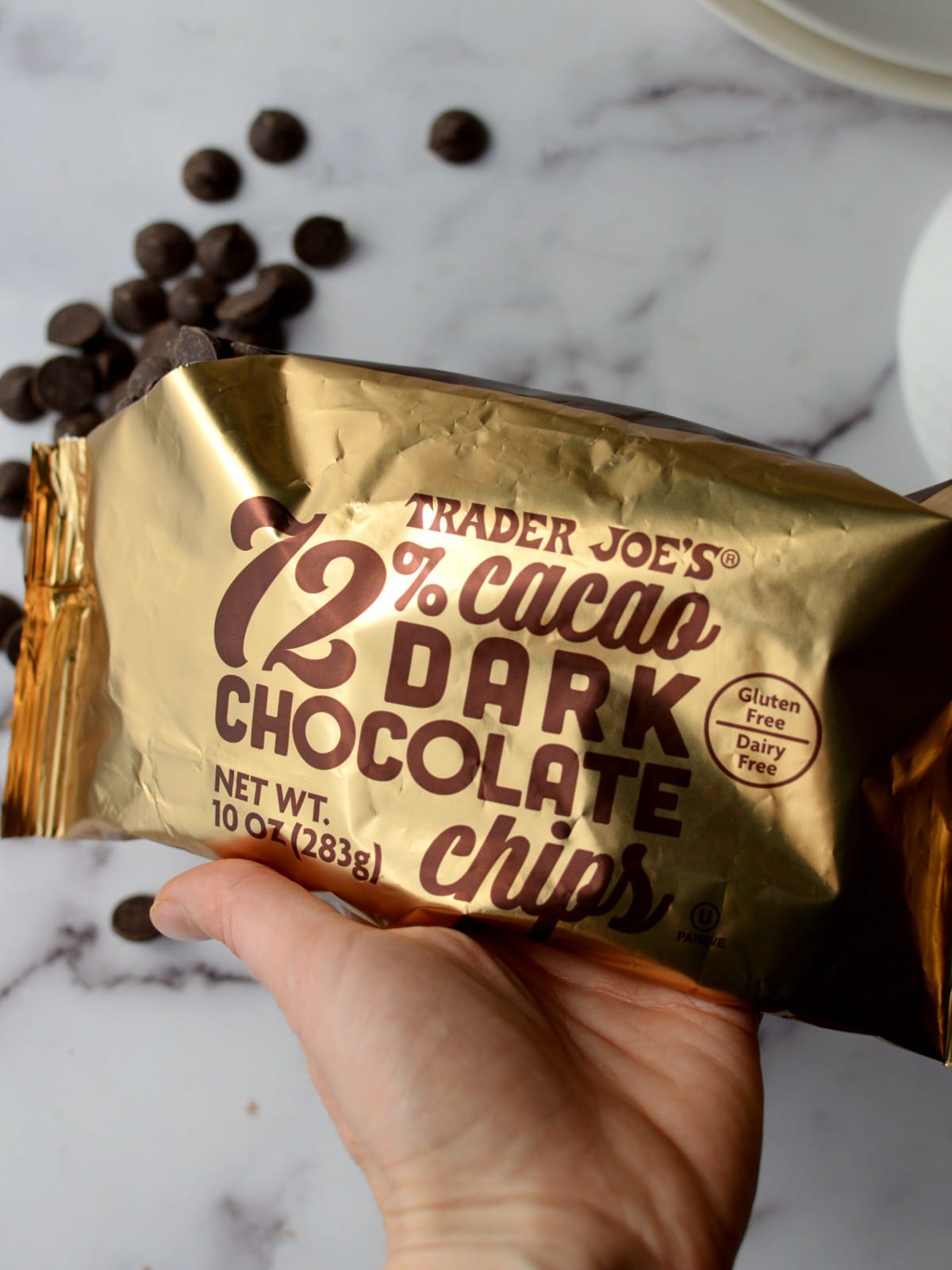 I really enjoyed these dark chocolate chips but they have a high percentage of cacao which makes them less creamy than other brands. I personally don't mind but keep this in mind if you do.
7. Gluten Free Bagels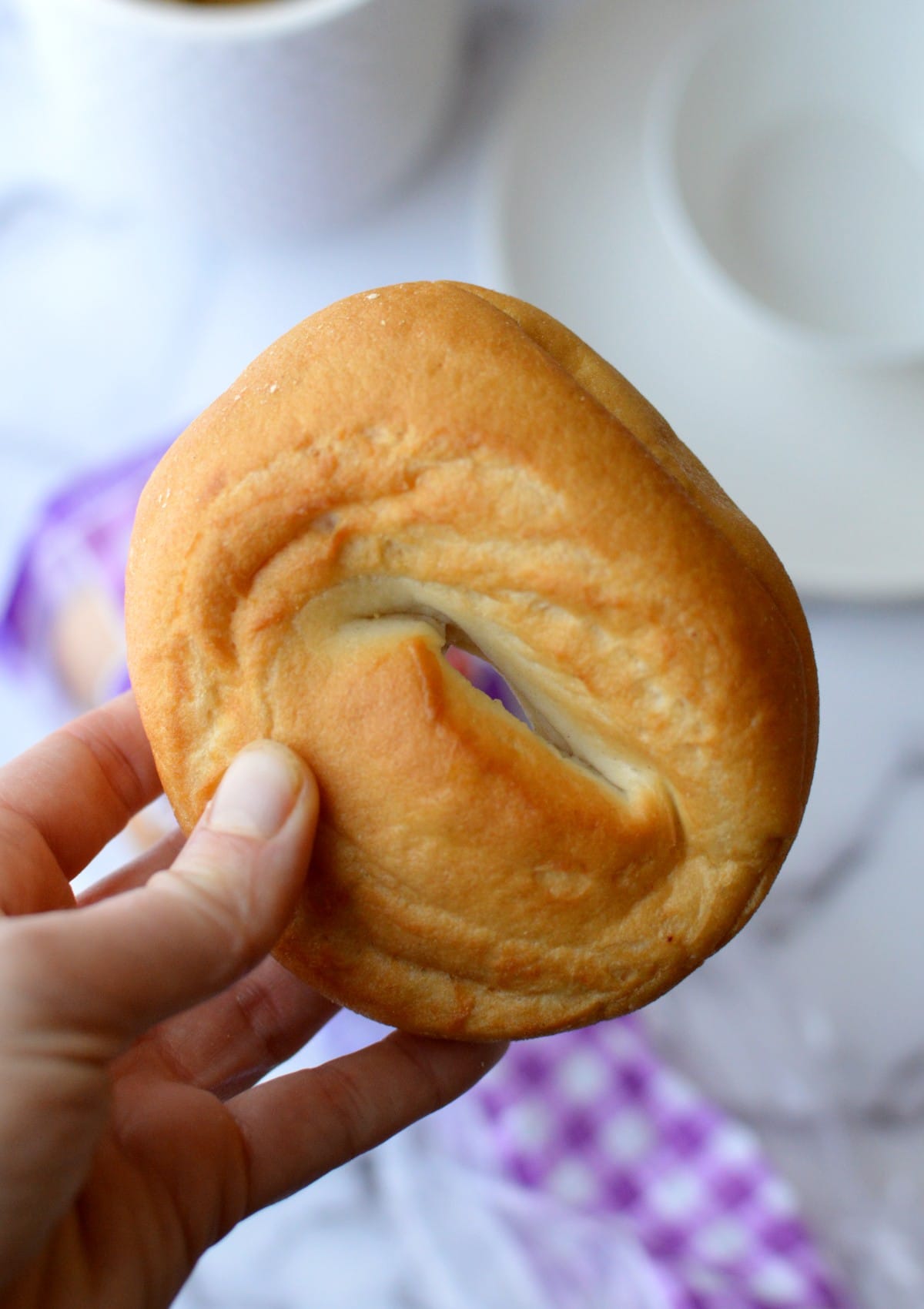 These bagels are the closest I've had to the real deal and that says a truckload. Yeast-risen breads of any kind seem to be the hardest foods to mimic. The gluten is essential to their soft and chewy texture but these bagels come awfully close. I will say that gluten free bread is always better toasted!
8. Cinnamon Raisin Bread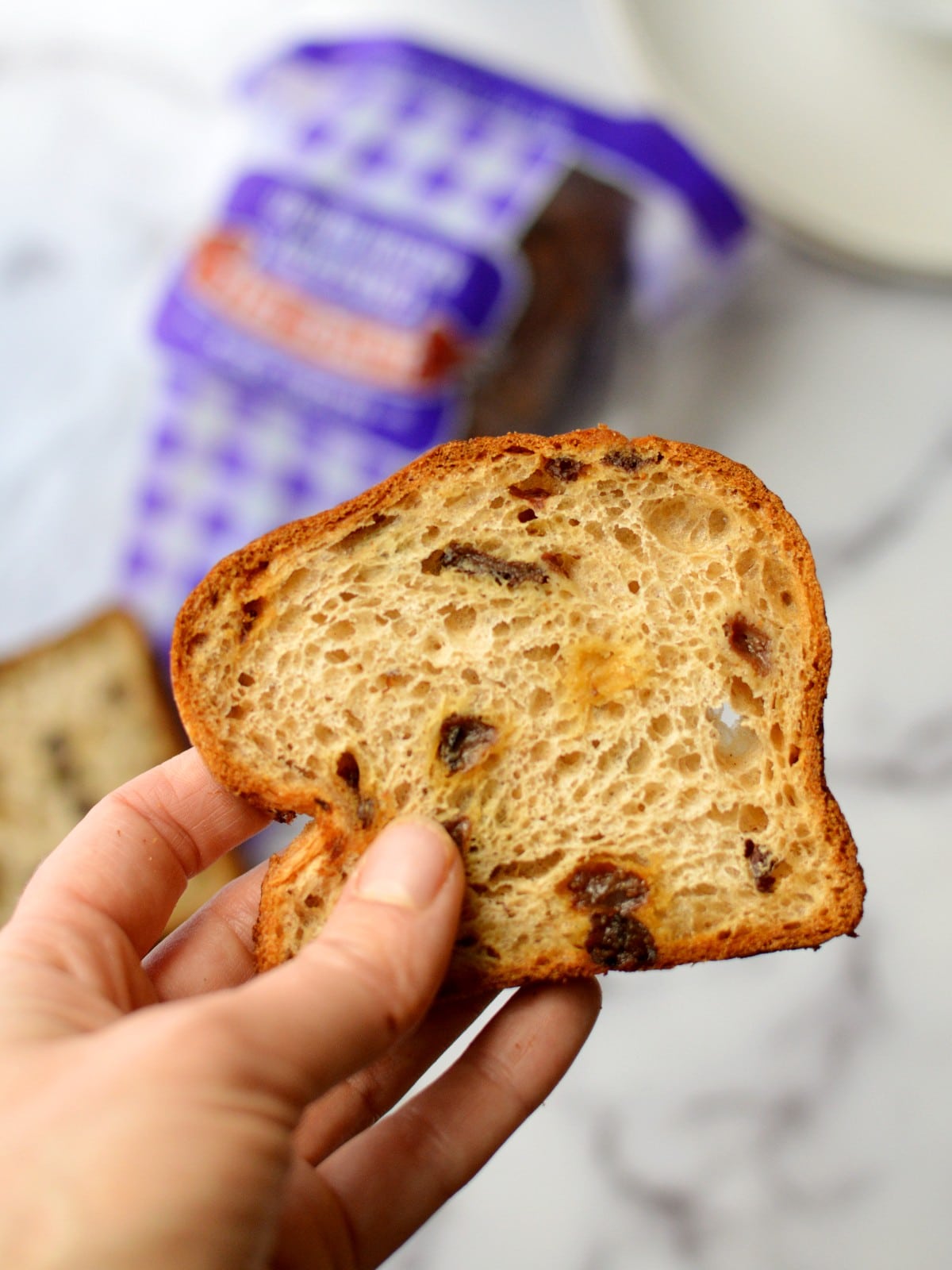 Although not as soft as regular bread (most aren't) this cinnamon raisin bread tastes delicious toasted with butter. The cinnamon flavor is mild but to amp it up some you could sprinkle on homemade cinnamon sugar!
9. Gluten Free Chicken Nuggets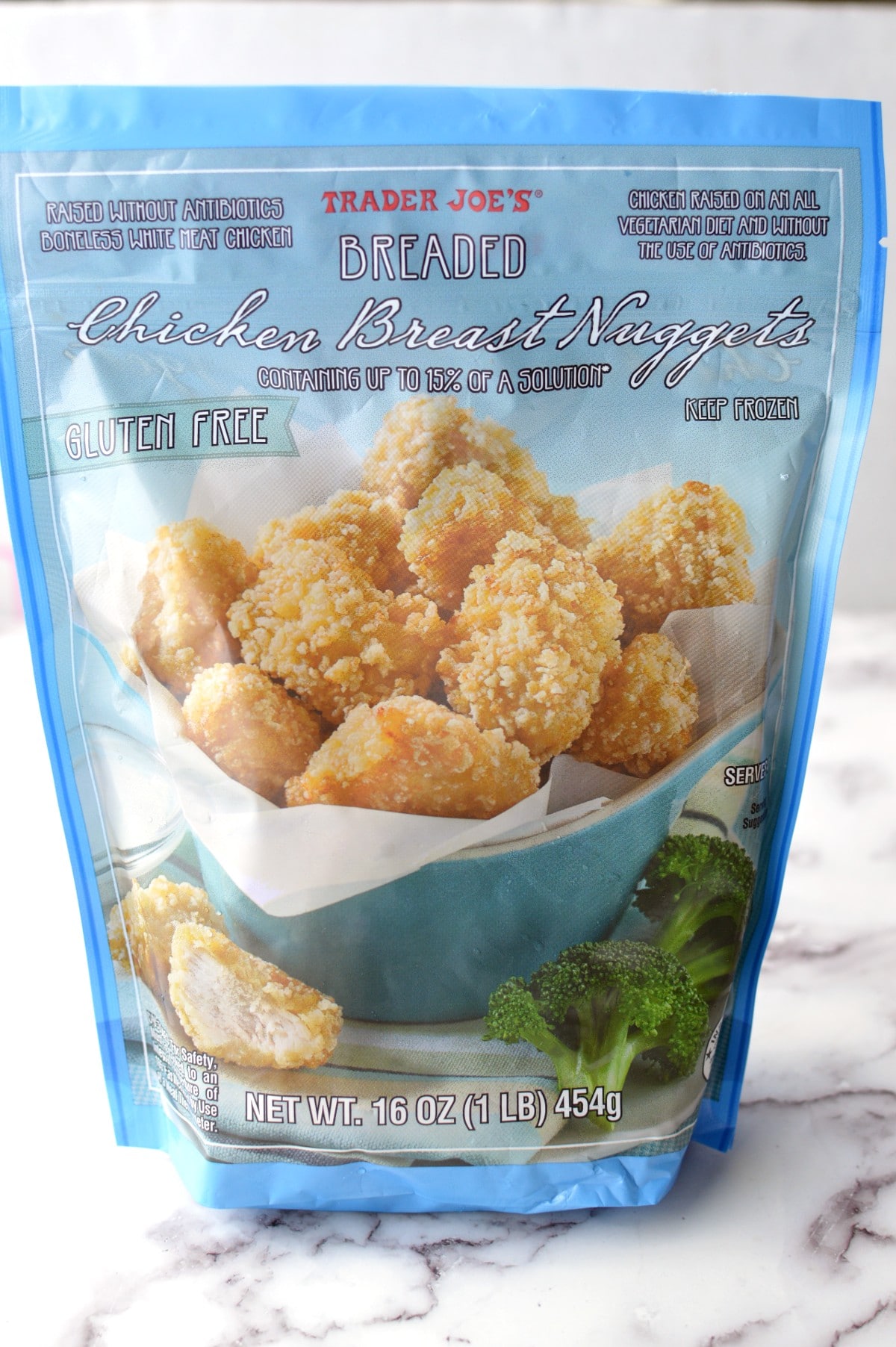 I will start by saying these aren't my favorite gluten free nuggets. That being said enough people raved over them that I had to put them on the list. They have a very thick breading that crisps up really nicely. To me, they tasted like they'd be perfect for an Asian-style glaze. I just prefer less breading.
10. Protein Maple Muffin
This was surprisingly good considering it's just a powder in a cup that you add water to and microwave. It comes in two varieties: maple and dark chocolate. I wouldn't call them "healthy" but they taste good and that's what we're looking for. They make a quick and easy breakfast plus they pair well with coffee!
11. Gluten Free Frozen Mac & Cheese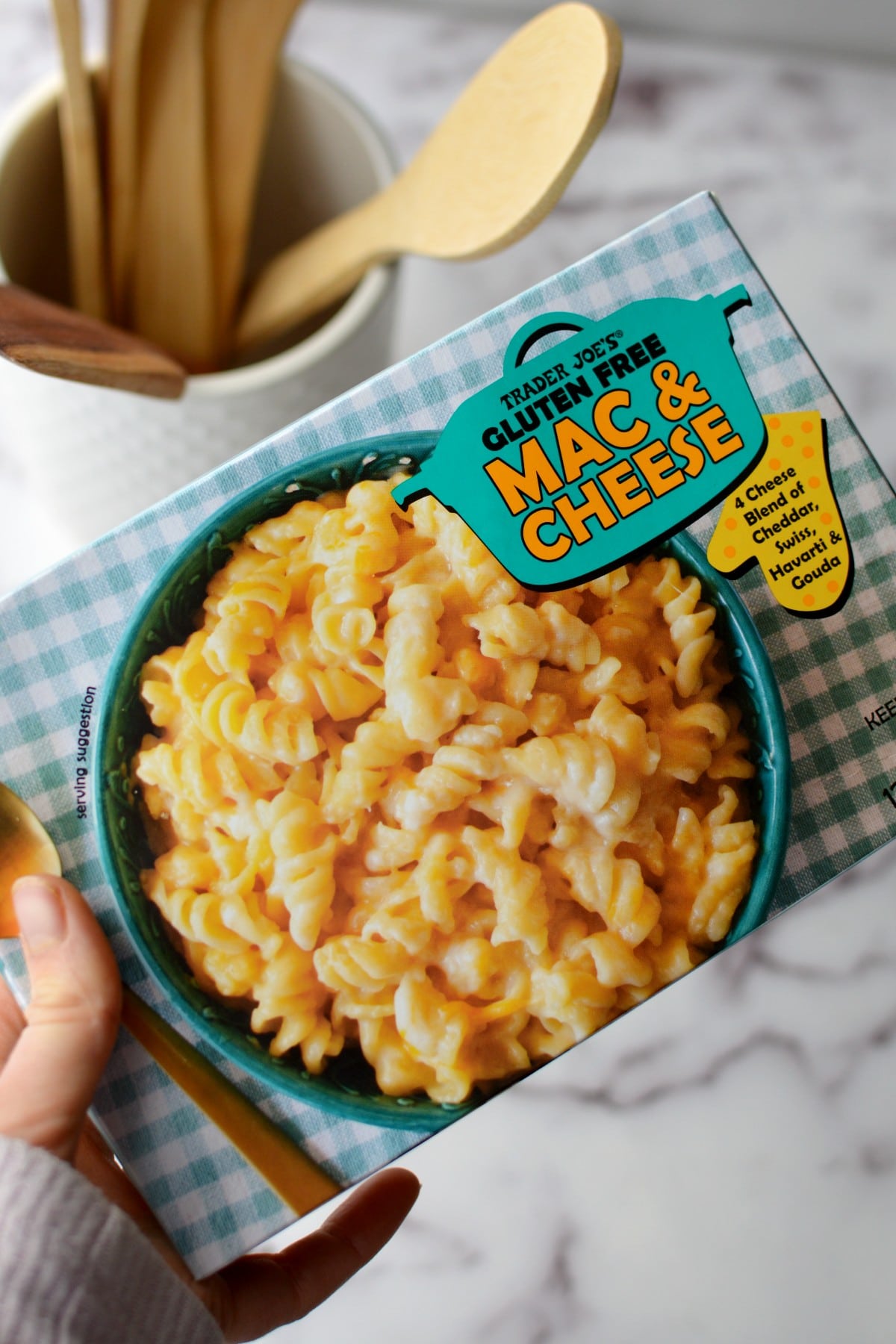 The only frozen gluten free macaroni I've had turned to mush so I was eager to try Trader Joe's version. I'm happy to say it's delish! The noodles stay slightly al dente and the cheese sauce is creamy and cheesy. It may seem too thin when you first pull it out of the oven but just give it a hefty stir.
12. Chicken sausage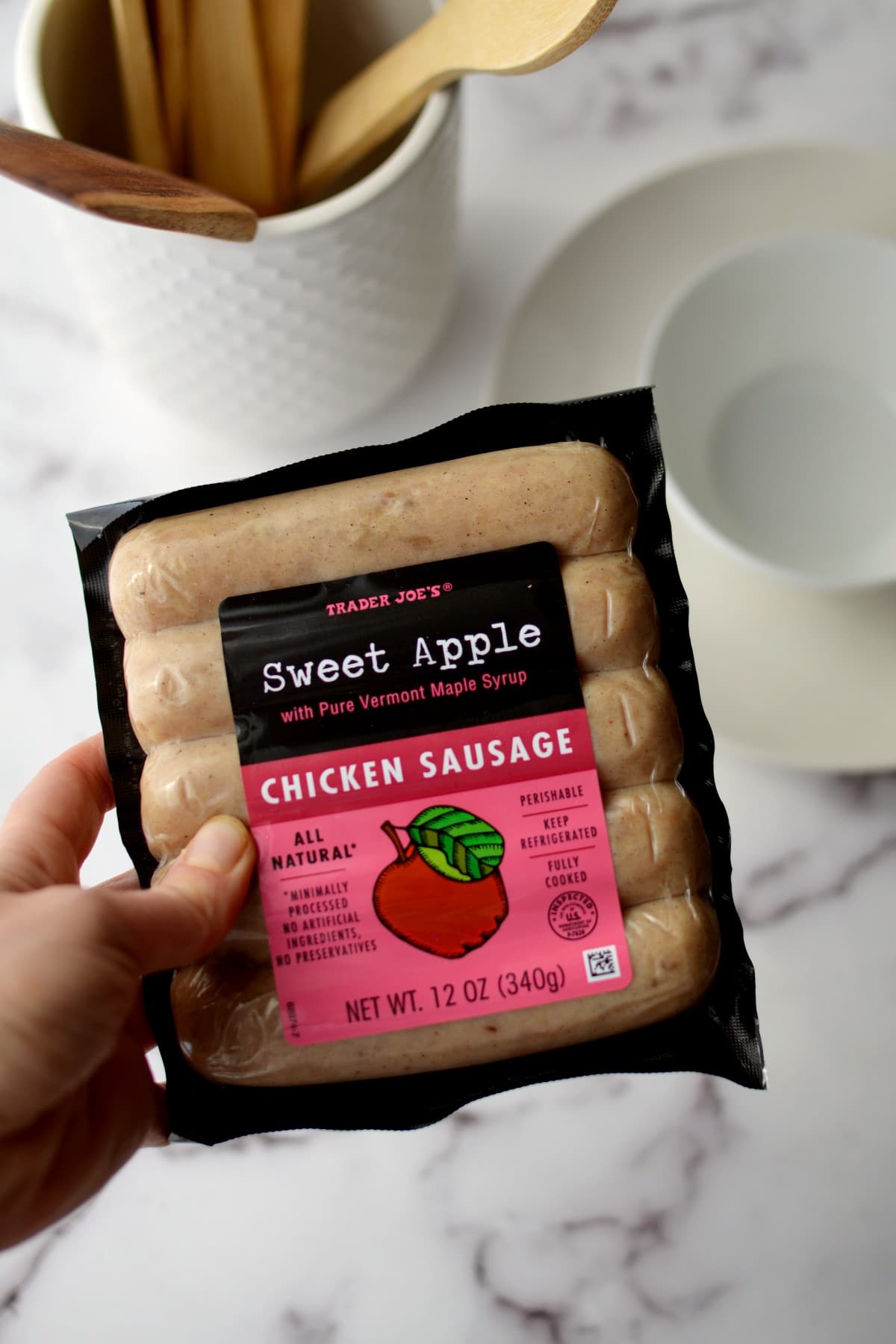 If you like chicken sausage Trader Joe's has everything from garlic herb to sun-dried tomato basil. Check the back for the covert gluten free label. I did see nine different flavors on the gluten free dietary list.
13. Gluten Free Egg Fettuccine Pasta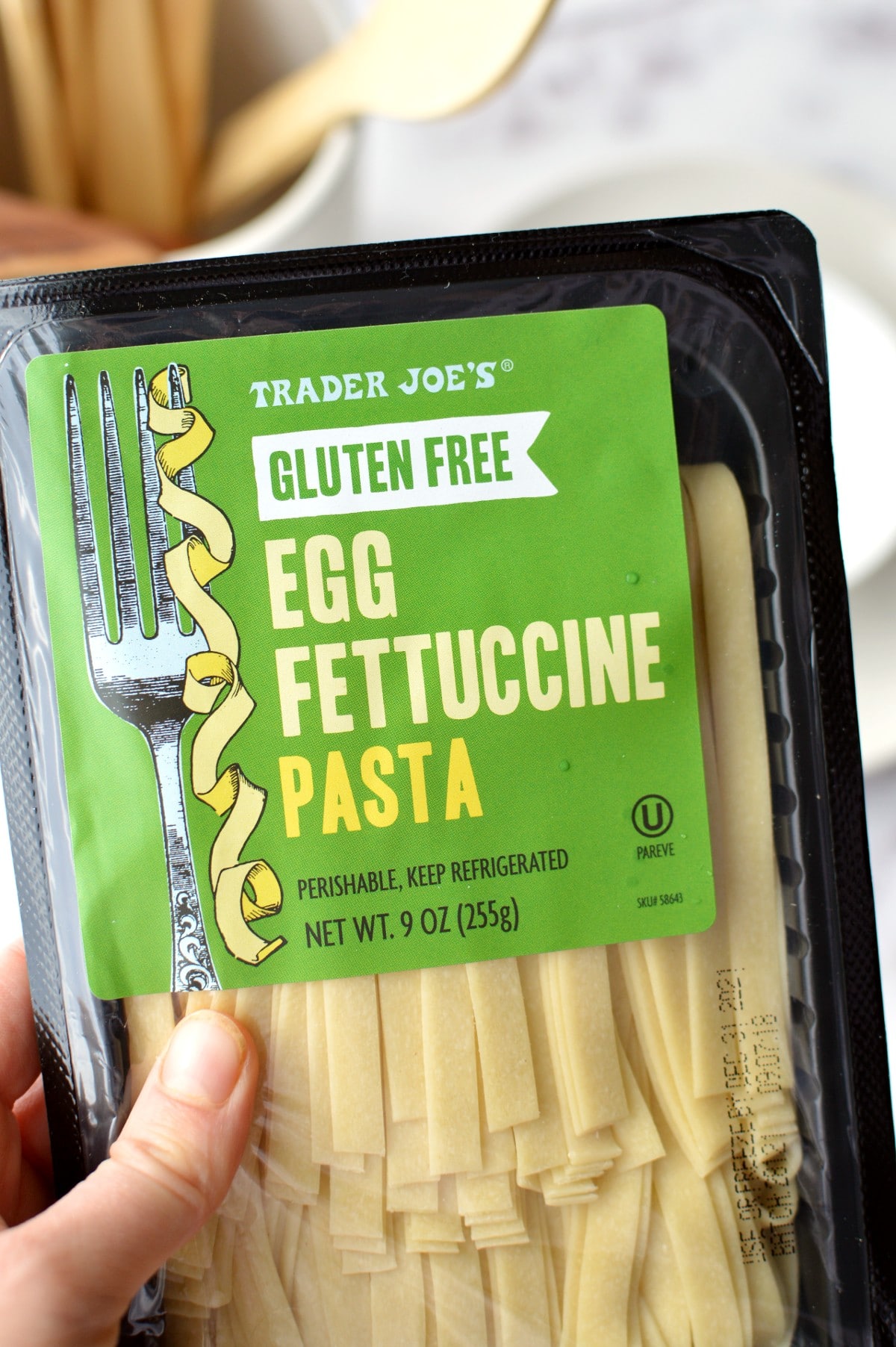 You can find the gluten free fettuccine in the refrigerated section with the other refrigerated pastas. The few times I've purchased it the expiration date was always a month out which gave me plenty of time to use it. These delicious egg noodles are the closest I've had to real pasta since going gluten free.
14. Maple & Sea Salt Kettle Corn
This one needs no introduction. Maple, sea salt, and popcorn - I mean how could it be bad? Just be careful, this popcorn is so darn addictive you may go through the whole bag in one sitting. I'm not judging.
15. Gluten Free Stuffing Mix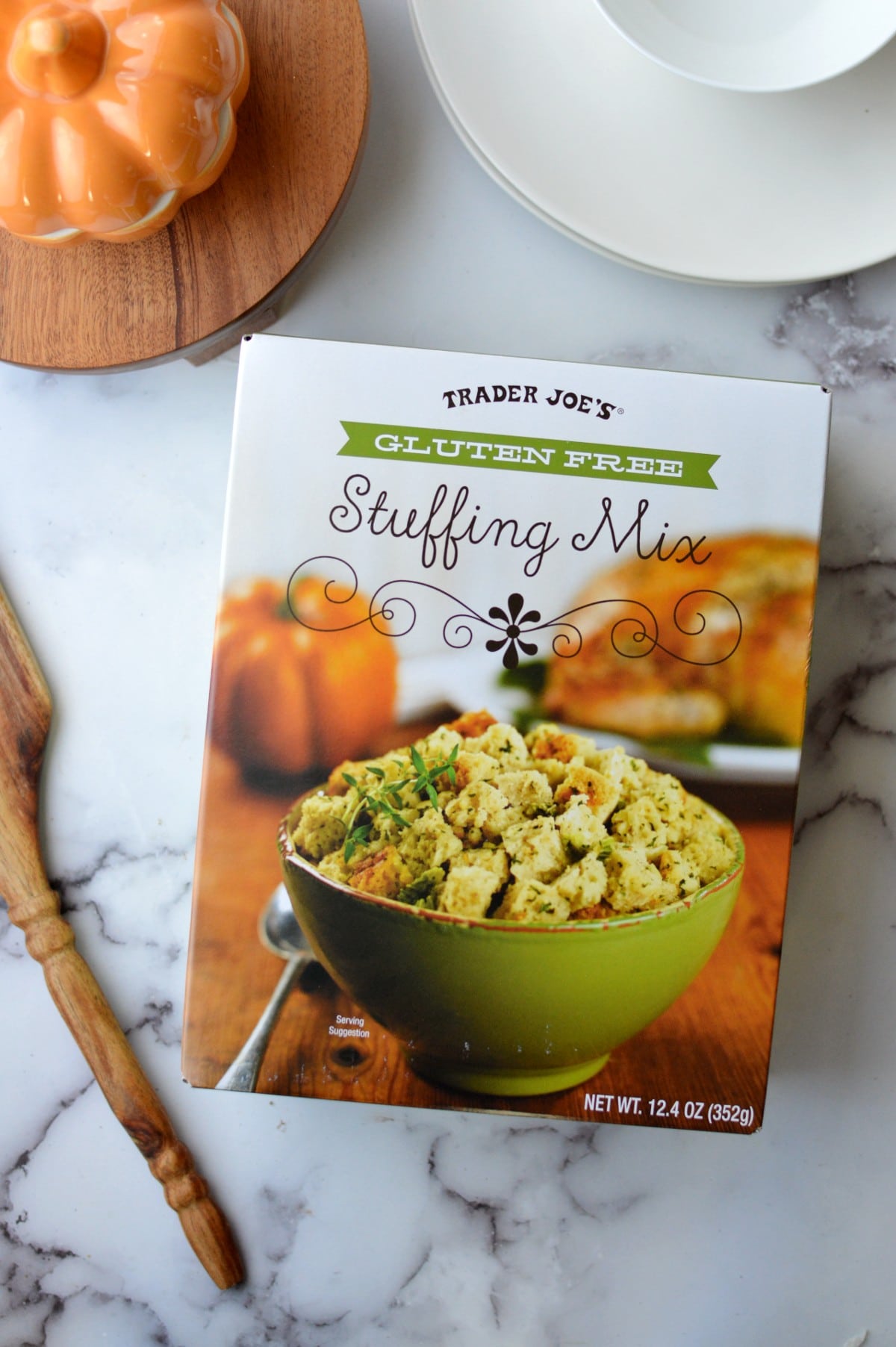 Gluten free stuffing mix is of course seasonal and I would be remiss not to point out just how many seasonal items Trader Joe's carries. You may as well pick up a box of gluten free gravy whilst you're there too! Although I wouldn't say this is the best gluten free stuffing mix out there it is easy and tastes pretty darn good. Not an easy feat for a gluten free bread based dish.
16. Gluten Free Chocolate Chip Brownie Mix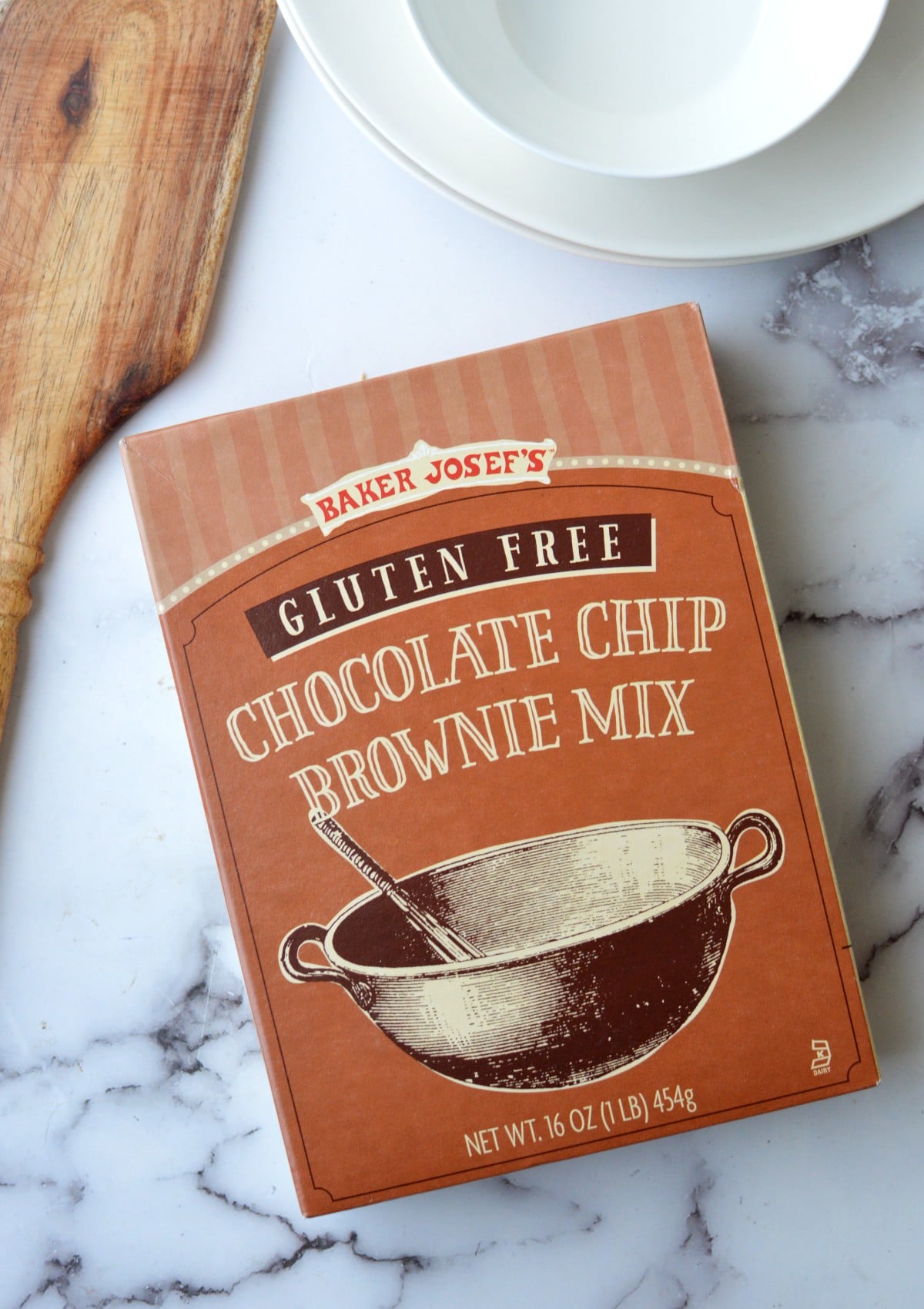 I whipped up a batch of these for my entire family. Everyone loved them but my sister found them slightly grainy. My favorite brand of boxed brownie mix is Betty Crocker's gluten free brownies but if I was in a pinch these would get the job done nicely.
17. Organic Corn Chip Dippers
Trader joe's has an ample selection of gluten free corn chips and snacks but I was hesitant to add more than one because corn chips are usually gluten-free anyhow. Always check the label though! That being said these corn chips are crunchy and delightful.
18. Organic Toasted Coconut Granola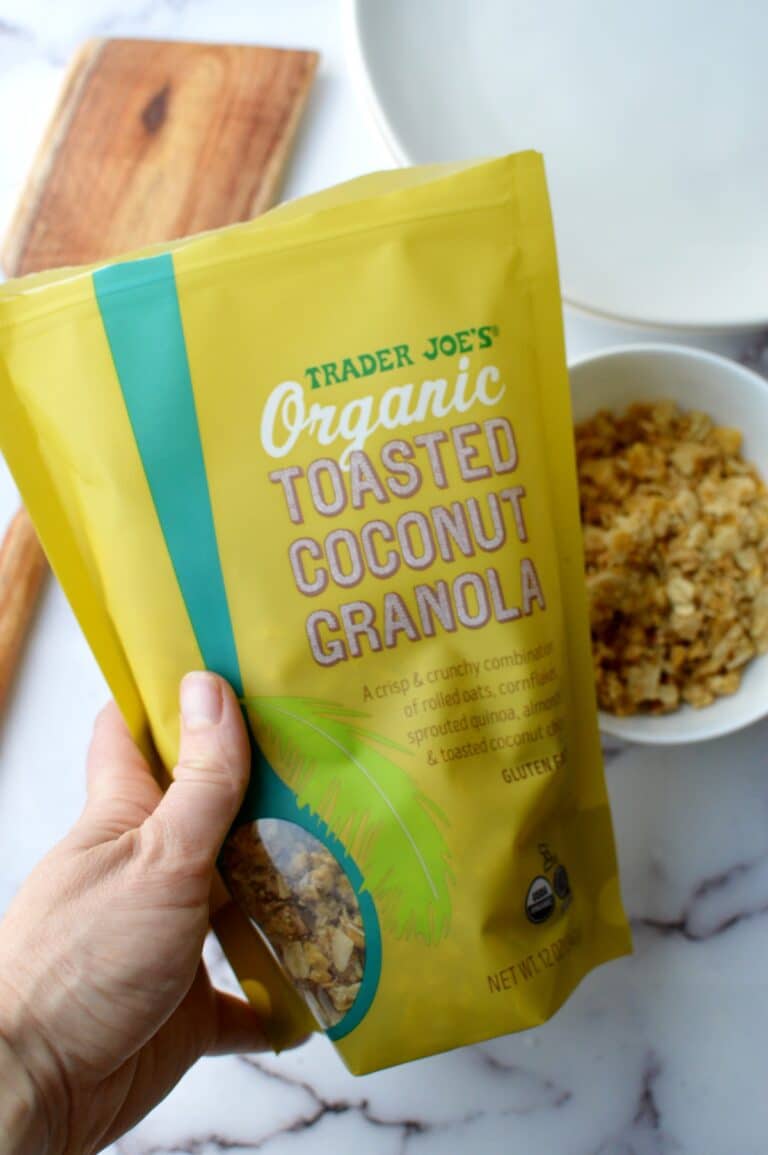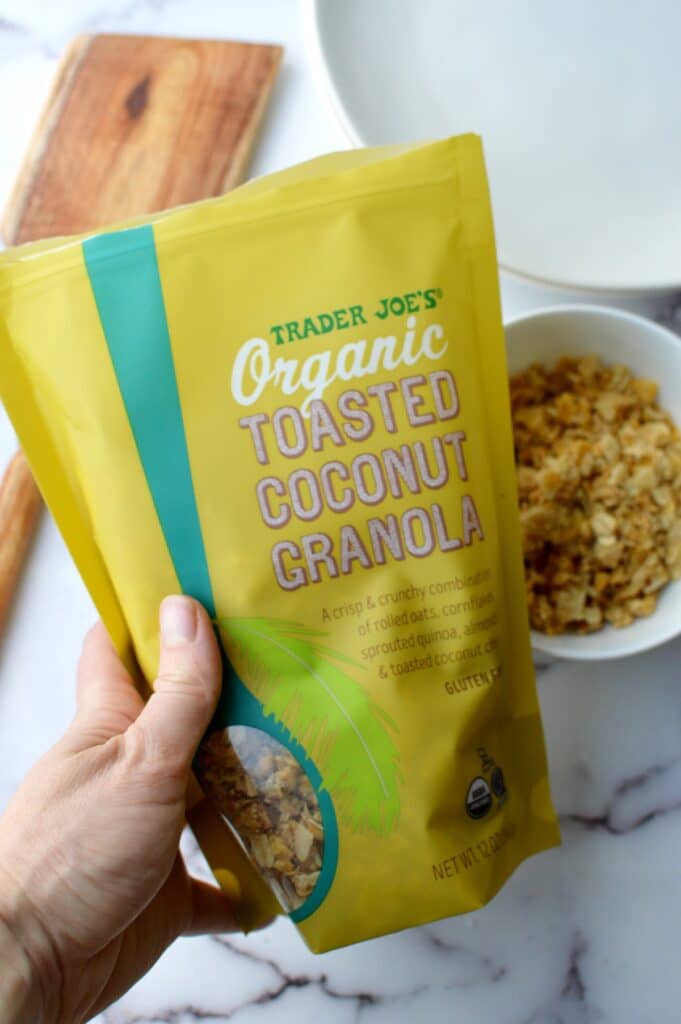 I'm a huge fan of this coconut granola. I like to eat it straight or sprinkle it over cut up strawberries and eat it with whipped cream. It tastes like corn flakes, shredded coconut, and granola mixed together!
19. PB & J Bars
These peanut buttery breakfast bars have a sweet strawberry filling. They don't taste just like a PB and J but they do taste delicious and that's what matters. I'd eat one for an easy on-the-go breakfast in a heartbeat.
20. Gluten Free Pumpkin Bagels
Not overly pumpkin-y but still with a great flavor and texture these bagels toast up perfectly. If you want an in-your-face pumpkin flavor experience then top with whipped pumpkin cream cheese or schmear.
Gluten Free Honorable Mentions
While these items didn't make it on the "Best of" list they can certainly hold their own. The reason I didn't put them on the actual list is because the votes were split. Some people loved them and some did not. A big thanks to all my taste testers!
Everything but the Gluten Crackers
My husband did not like these at all. I will say that I enjoy them though. They're a seedy cracker that's perfect for hummus or veggie dip. The flavor is intended to taste like their Everything but the Bagel Seasoning and it does!
Gluten Free Frozen Waffles
These waffles aren't bad by any means. The flavor is fine but they are rather crisp when toasted. Some may love this but I prefer Van's gluten free waffles which our softer.
Gluten Free Cornbread Mix
This cornbread tastes more like cake than cornbread. It's oober sweet but the texture is great. If you prefer a very sweet cornbread or like the idea of cornbread cake then this mix is for you. Otherwise I would pass it up.
Trader Joe's is Worth a Visit
Ultimately if you're gluten free and tired of disappointing food, Trader Joe's is worth a visit! Be sure to ask the customer service desk for the gluten free food list. Some of the cashiers may not know it exists. Mine seemed unconvinced there was even such a list but kindly asked for me anyway.
I would also keep in mind that even though many of there items are amazing not all of them will be and that's okay. Not every gluten-filled product is delicious either. You will find your favorites and they will be worth every penny!
Happy shopping!
If you love something on this list (or hate it) do me a favor and leave a comment to let everyone know! We're all in this together.
If you prefer to make your gluten-free goodies from scratch check out some of these amazing recipes:
If you love this post then follow me on Pinterest and Instagram for the newest recipes!