You can finally make long grain white rice perfect every time without a rice cooker!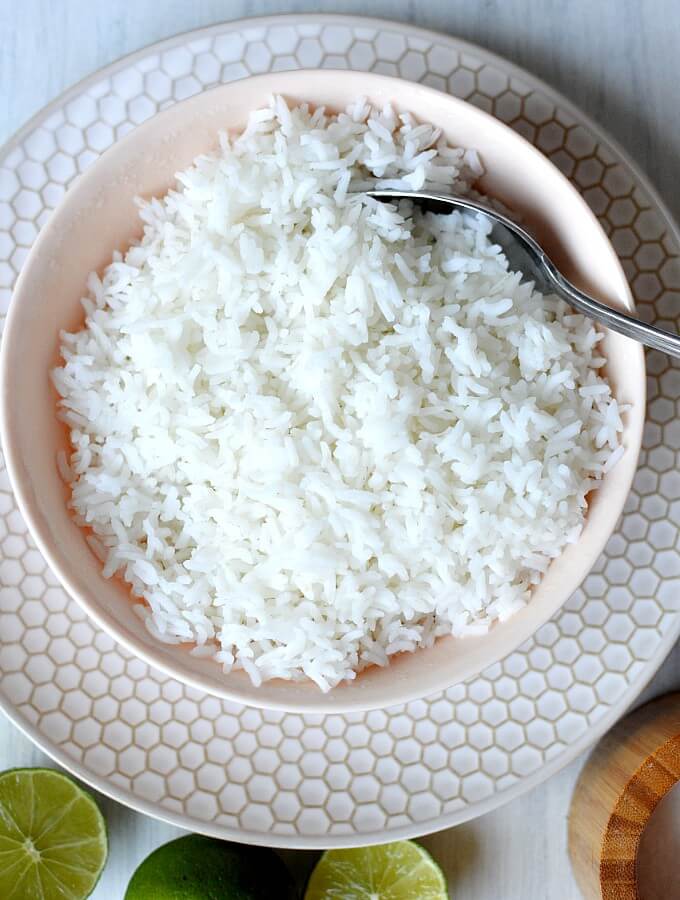 Disclosure: This post may contain affiliate links. In other words, if you click a link and purchase something I will receive a commission at no cost to you. I only recommend products I use and enjoy myself.
I have finally mastered white rice.
This may sound unimpressive but if you cook rice without a rice cooker then you know perfect rice is worth celebrating - raising the roof if you will.
I have tried many recipes with the promise of perfect rice only to end up with white mush or even worse - part mush, part crunch. (How is that even possible?)
So I did what any desperate cook would do - I bought a butt ton of rice, experimented and figured it out. I now use this recipe every time I cook rice and the best part is you don't have to measure! I know I'm blowing minds here. (Although for the sake of this recipe I did indeed measure.)
Typically white rice to water ratio is 2:1 but we needn't worry about that here.
What you will need for this white rice recipe
You only need three kitchen items:
Handheld strainer
Sauce-pot
Large Bowl
And three ingredients:
Long grain white rice
Water
Kosher Salt
If you don't have a handheld strainer this is what it looks like. I love mine. It's great for draining beans, pasta and rice.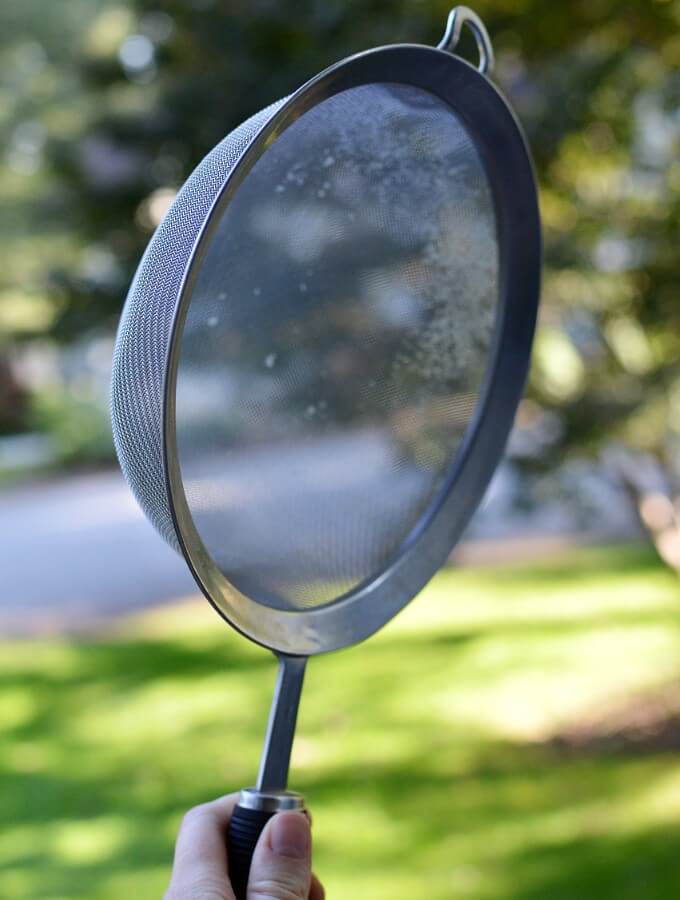 How to cook white rice on the stove
Here's the method:
Soak white rice in a large bowl with cold water. Cover it by an inch.
Meanwhile bring a sauce pot of water to a boil.
Once water is boiling drain bowl of soaking rice into handheld strainer.
Carefully dump strained rice into boiling water.
Boil until it's perfectly cooked - for me this was exactly eleven and a half minutes. You can test how long to cook rice by trying a grain or two. Simply use a slotted spoon to catch a few pieces of rice.
Carefully pour pot of rice back into strainer. Let rice sit for a minute to drain all the liquid.
Throw rice in a large bowl and season with salt.
It really comes together quickly.
What do with leftover rice:
I like to cook a big batch of rice. You typically get three times the amount of dry rice you cook with.
For example in this recipe 1 cup of long grain rice yields about 3 cups of cooked rice. You can easily double this recipe. Just be sure your sauce pot and bowl are large enough.
I love love love white rice so half the time I make this recipe I don't even measure and I know it will get used up. I just dump some rice in a bowl to soak and use the method I explained above.
Rice can last up to seven days in the fridge if stored in an airtight container. You can learn more about storing rice here.
A couple of my favorite ways to use white rice: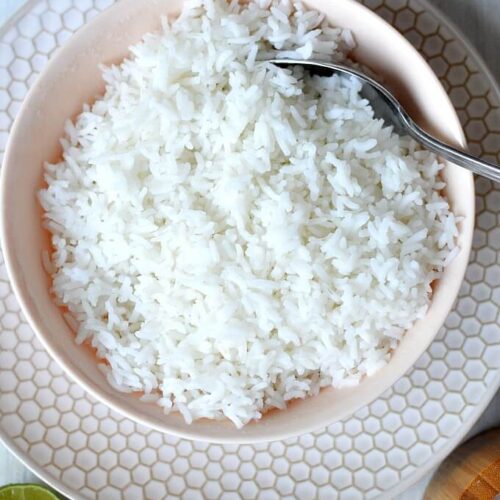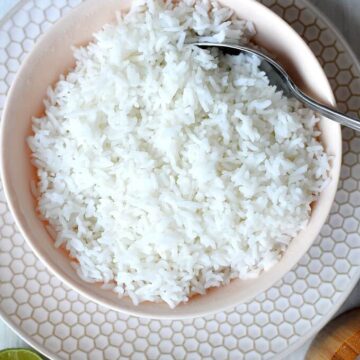 Perfect White Rice on the Stove
A fail proof way to make long grain white rice
Equipment
Medium Sauce pot

Hand Held Strainer

Large Bowl
Ingredients
1

Cup

long grain white rice

6

Cup

water

kosher salt

water for soaking
Instructions
Pour 1 cup of rice into a large bowl and cover with an inch of cool water.

Meanwhile, bring 6 cups of water in a medium sauce pot to a boil. This should take about 8 to 10 minutes.

Once water in sauce pot is boiling drain bowl of soaking rice over sink into handheld strainer.

Carefully transfer rice from handheld strainer into boiling water and boil until rice is perfectly tender. You can use a spatula if needed but i just gently turned the strainer until the rice fell into the water. For me this was exactly eleven and a half minutes.

Carefully pour rice and boiling water into handheld strainer over the sink. Let all water drain out.

Transfer rice to a large bowl and stir in kosher salt to taste. Enjoy perfectly cooked rice.
Notes
Be extremely careful with boiling water as to not burn yourself!