Sweet and zippy - these quick pickled shallots are delicious and a cinch to make.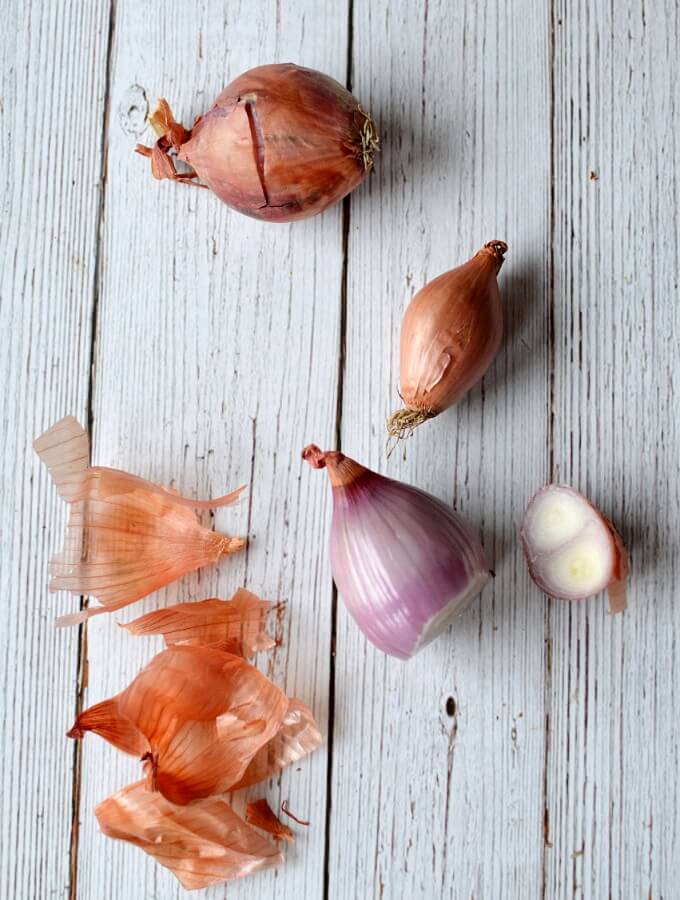 I've always loved pickled red onions so pickled shallots felt like a no brainer. They taste amazing on everything from salad to avocado toast and tacos. I love what a little acid can do for a recipe. If you find a dish needs something but you just can't figure out what my gut usually says acid.
Shallots are slightly less aggressive and sharp in flavor than a red onion. You can read all about shallots here.
Disclosure: This post contains affiliate links. In other words, if you click a link and purchase something I will receive a commission at no cost to you. I only recommend products I use and enjoy myself.
What you need:
Lime
Apple Cider Vinegar
Water
Kosher Salt
Honey
Shallots
One of my favorite acids is lime juice. It really brightens up a dish with its citrusy flavor. If you don't have apple cider vinegar you can sub in red wine vinegar, white wine vinegar or rice wine vinegar. I always use fresh limes and not the bottled stuff. Limes are cheap and bottled lime juice doesn't have that same flavor and brightness as fresh squeezed lime.
You could just use regular vinegar but why not add a bit more flavor with such little effort?
How to pickle the shallots:
First peel and thinly slice the shallots crosswise. This way you will end up with little rings.
To do this, I simply cut off the hairy end of the shallot and then I peel it. I then make the crosswise cuts all the way down the shallot. Throw away the other end and put all the cut up shallots into a mason jar.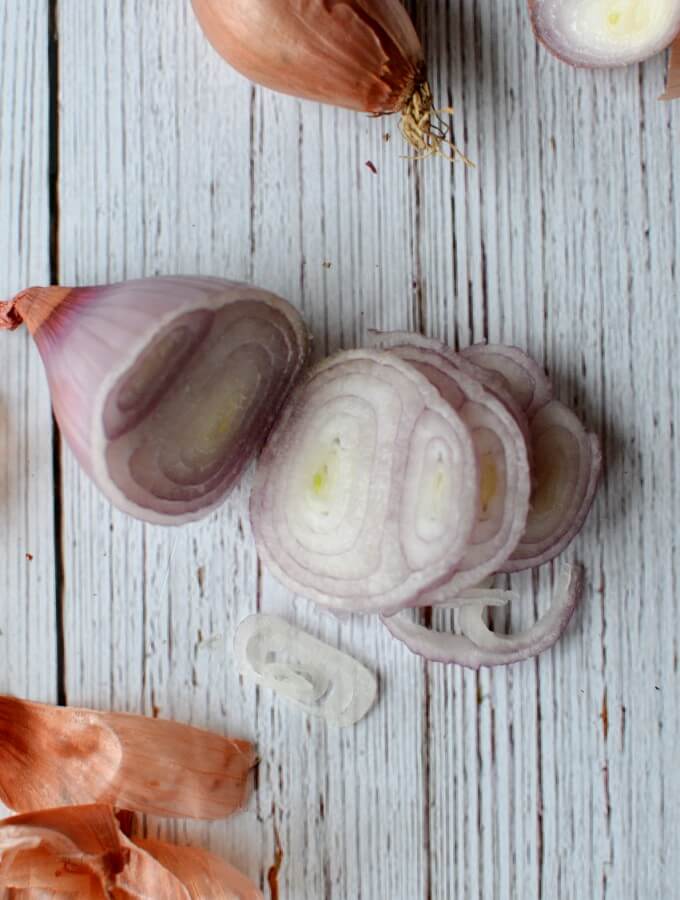 In a small saucepan add the lime juice, vinegar, water, salt, and honey then bring to a boil. Once boiling carefully pour the liquid over the shallots. Push the shallots down with a fork so they are completely covered by the liquid. Let sit for 30 minutes and then enjoy or refrigerate up to two weeks.
If you prefer pickled white onions to pickled shallots then check out this post on how to cut onions without crying. It's really easy and worth checking out. You don't have to eat bread or hold a match in your mouth or dance around in circles with your hands behind your head. It's just a really simple method that works every time!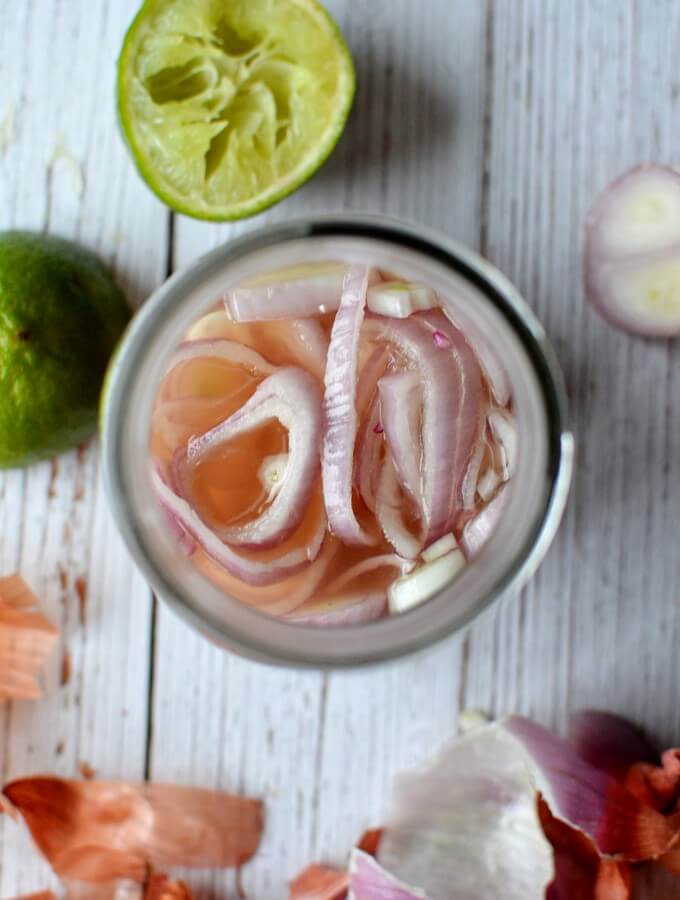 What can you use these pickled shallots on?
I can eat these babies straight but they also taste amazing on a ton of dishes. Here are some ideas if your brain is on a ten second delay like mine is ALL the time.
Tacos!
Pulled Pork Sandwiches
Burgers (These pickled shallots and my chipotle mayo would make a killer burger!)
Salads (Grain salads, beet salad, potato salad)
Meat in general (Chicken, fish, pork, steak)
Avocado Toast
Black bean burgers (Add some avocado too!)
Nachos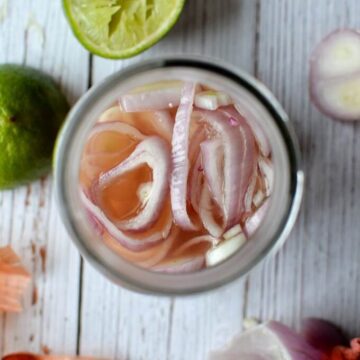 Pickled Shallots - Quick and Easy
These sweet and sour quick pickled shallots will brighten up any dish!
Equipment
A small sauce pot

A mason jar with lid
Ingredients
1

oz.

Lime Juice, fresh squeezed

About 1 lime

⅓

cup

Apple Cider Vinegar

¼

cup

Water

1

tbsp

Honey

¾

t.

Kosher Salt

3

whole

Shallots, peeled and cut into rings
Instructions
Place peeled and cut up shallots into a pint sized mason jar.

Bring lime juice, apple cider vinegar, water, honey and kosher salt to a boil in a small sauce pan and then pour over shallots.

Use a fork to make sure shallots are covered with the liquid. Let sit for 30 minutes and then enjoy or refrigerate for up to two weeks.