This three ingredient zucchini and eggs recipe is super simple and surprisingly delicious, plus it includes vegetables. Always a win!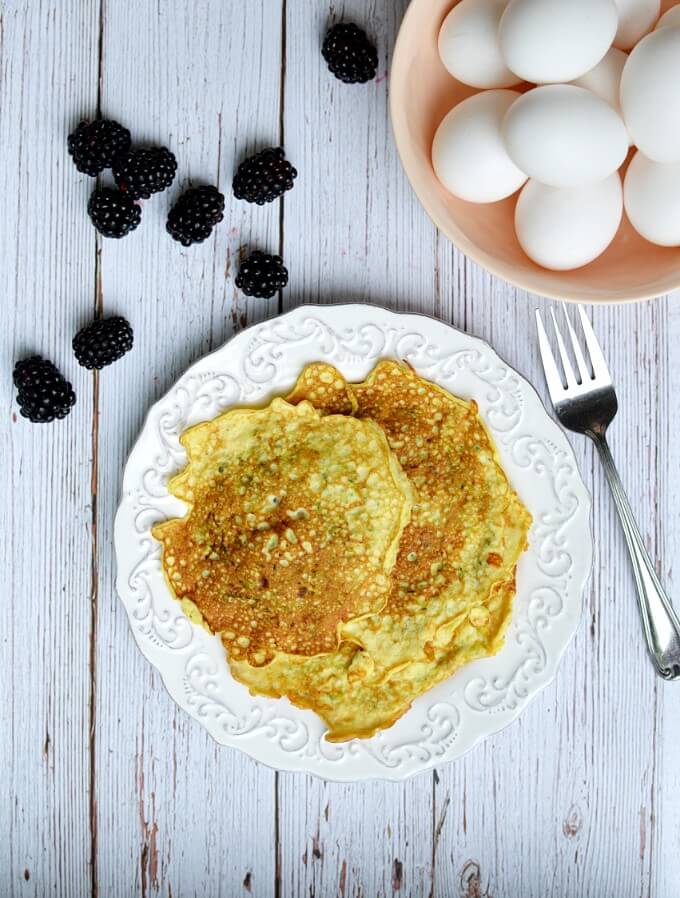 Disclosure: This post may contain affiliate links. In other words, if you click a link and purchase something I will receive a commission at no cost to you. I only recommend products I use and enjoy myself.
Eggs for the win.
Not many breakfast items rival the peanut butter topped waffles I eat every morn. Since scrambled eggs don't even make the top five I always love to find egg recipes that have that wow factor. You know - when you can't stop declaring "Wow!" out loud as you devour your entire plate. These buttermilk pancakes are one such recipe.
Not surprisingly my oldest sister came up with this one (thanks Meliss). She's always been creative so it makes sense in her kitchen it would be no different.
This zucchini and eggs recipe is similar to an unwrapped omelette. They are thin because theres no binder, and the cheddar cheese gives a delightfully salty savory taste to the eggs. Even if zucchini isn't your favorite vegetable (raising my hand like a doofus) these cakes are worth your time.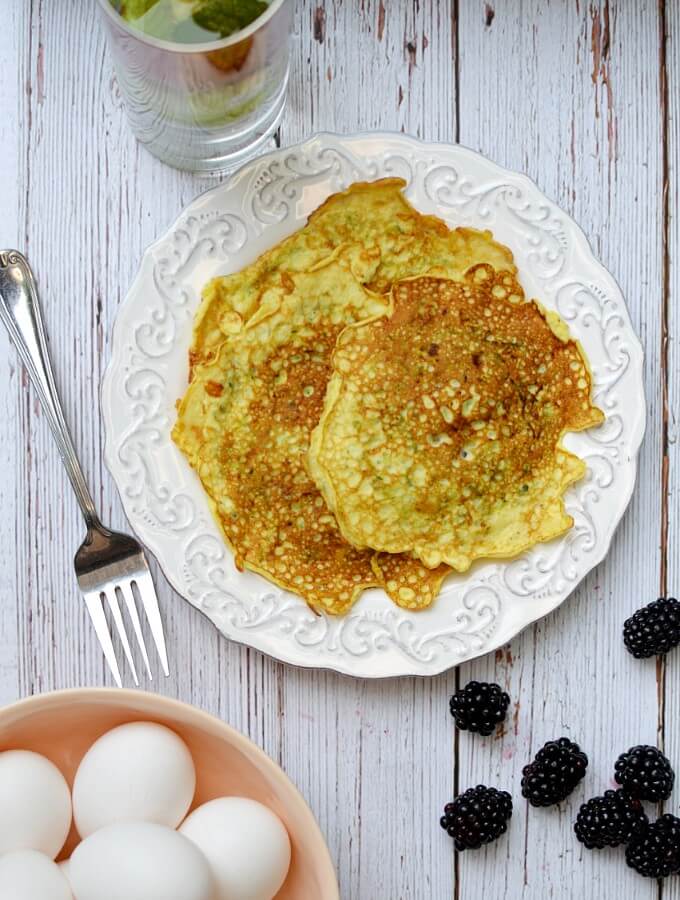 Zucchini and Eggs - a match made in breakfast heaven.
Just a few pointers to remember:
Use good quality white cheddar cheese. I used an aged block of cabot and grated it myself. It's worth the extra effort for this one.
Squeeze out the grated zucchini. I just hold it in both hands above the sink and squeeze. Zucchini is ninety percent water so we just want to squeeze some of the excess out first. No need to pop any veins on your forehead while doing this. Just get out what you can. If you're not sure how to grate zucchini this article on how to grate zucchini is really helpful. I did not deseed mine.
Make sure the pan and oil are hot. This is pretty basic but incredibly important, especially for good egg cooking etiquette.
These cakes are very thin, similar to a crepe or an omelette in thickness so don't worry if the batter is not thick. You are doing it right!
How long are these zucchini breakfast cakes good for?
Technically you could eat these cakes up to four days after you make them if they stay refrigerated.
I think they taste delicious for up to two days in the fridge. This means if you make them on Monday you can eat them through Wednesday and they will still taste good. I just zap them in the microwave until heated through.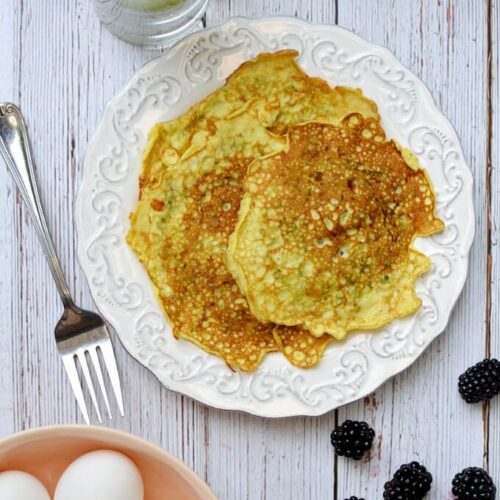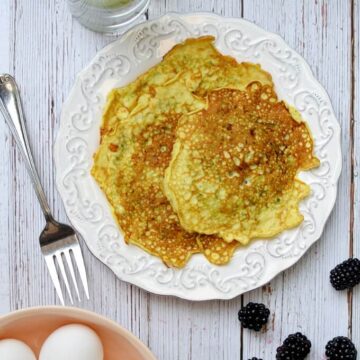 White Cheddar, Zucchini and Eggs Breakfast Cakes
Ingredients
½

Cup

finely grated zucchini

about 1 small zucchini

¾

Cup

good quality white cheddar cheese, grated

3

eggs

¼

t.

kosher salt

olive oil

for sautéing
Instructions
Set a nonstick saute pan on the stove on medium high.

Finely grate zucchini and then hold in your hands and squeeze out excess moisture. Add zucchini to a medium sized bowl.

Next grate your cheddar cheese and loosely pack into a ¾ dry measuring cup then add to bowl with zucchini.

Crack the eggs in with the cheese and zucchini and whisk everything together really well.

Add olive oil or other neutral oil to pan and using a small portion scoop or measuring cup add the mixture to the middle of the pan until it forms a medium sized round. It will spread out and be thin.

Once bottom has cooked and browned a little use a thin spatula to flip cake to other side. Once other side has cooked remove from pan onto a plate.

Continue to cook until all the egg batter is gone. Serve immediately or store in fridge for up to 3 more days.