If you host parties often, or just like it when your house is full of people, dinner can feel tricky and expensive! That's why I've compiled this list of easy meals for large groups. From big batch soups to breakfast casseroles, we've got you covered!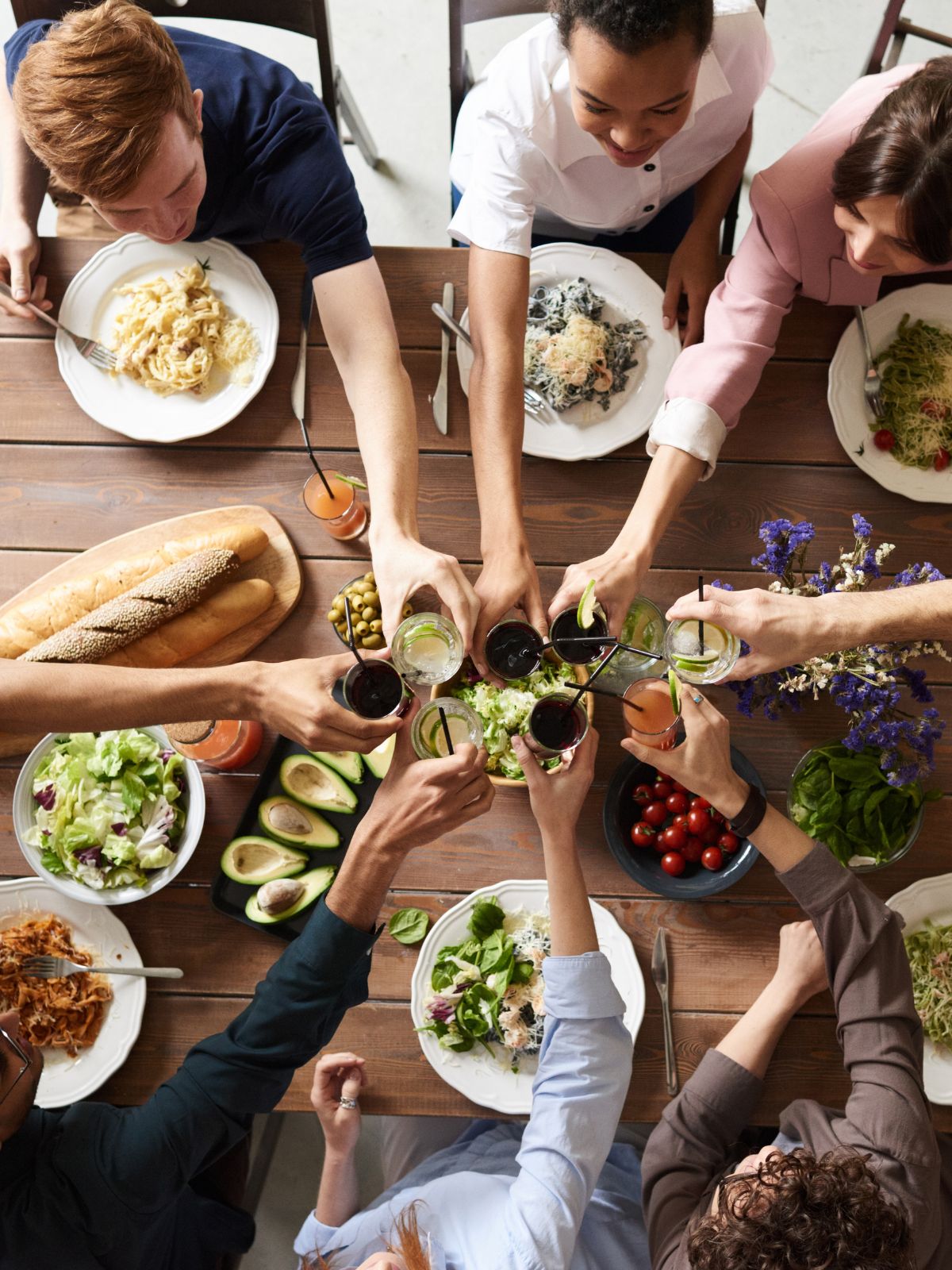 If you're not careful, hosting a dinner party can feel like a part-time job. My list of to-do's seem to quadruple by the end of the day. That's why I like to keep it simple with the food and drinks. There's no need to harness your inner Julia Child to invite your friends and family over (unless that's your thing!).
The best meals for large groups are ones that taste delicious, but aren't high maintenance or too expensive. I've compiled a list of my favorite recipes for large groups, along with tips to keep it simple!
Top Tips for Hosting a Large Group
Here are a few simple tips to feed a large group! I have 20+ people in my extended family alone, so every get-together is a party.
Have portable snacks or appetizers available. Having snacks and appetizers works twofold. It gives everyone a place to gather and chat, plus it curbs their hunger. This means they won't eat as much dinner as they would if their stomachs were empty.
Prep ahead of time, if possible. Leave high-maintenance dishes that need last minute touches for date night at home. Choose dishes that you can prep ahead of time so you're not dirtying up the kitchen right before the guests arrive. Slow cooker recipes are excellent, or assemble and bake recipes.
Delegate the sides, toppings, and drinks! This is a great way to alleviate some of the stress of hosting. Assign people to bring sides, toppings, and drinks for the party.
21 Easy Meals for Large Groups
All these recipes are easy to make, budget-friendly, and perfect for large groups! They serve at least 6, but mostly 8, 10, or 12. Most of them are easy to double, triple, or even quadruple if you need to. Just remember to buy a big enough pot.
1. Cowboy Hamburger Soup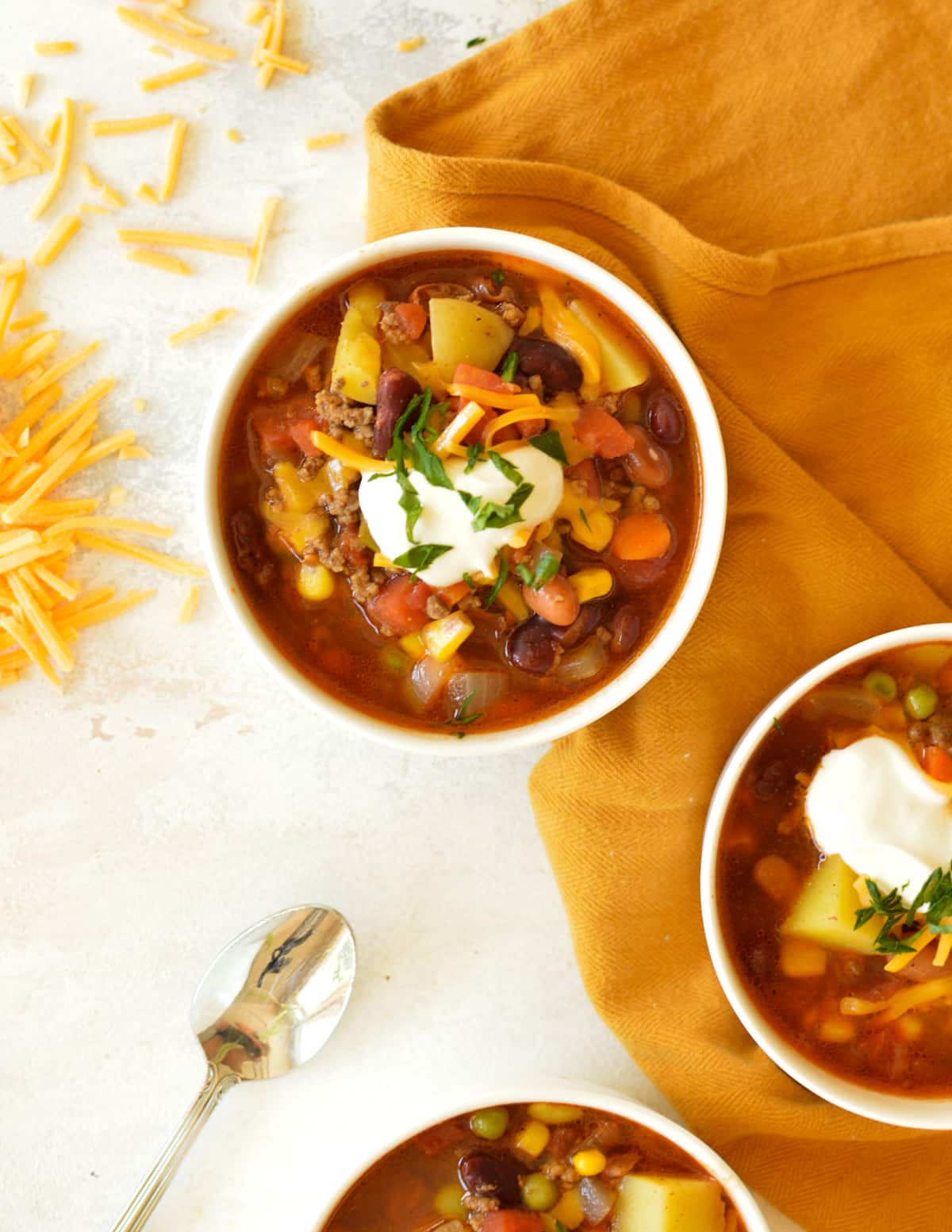 This hearty soup is jam-packed with ground beef, spices, tomatoes, beans, mixed veggies, and honey gold potatoes!
It serves 8 to 10 but it's easy to double and since it's full of filling potatoes and beans, it helps you stretch the meat further. You could set up a topping bar with shredded cheese, sour cream, sliced avocado, and chives!
This soup is a crowd pleaser! Make it ahead of time and reheat for your guests.
2. Chicken Soup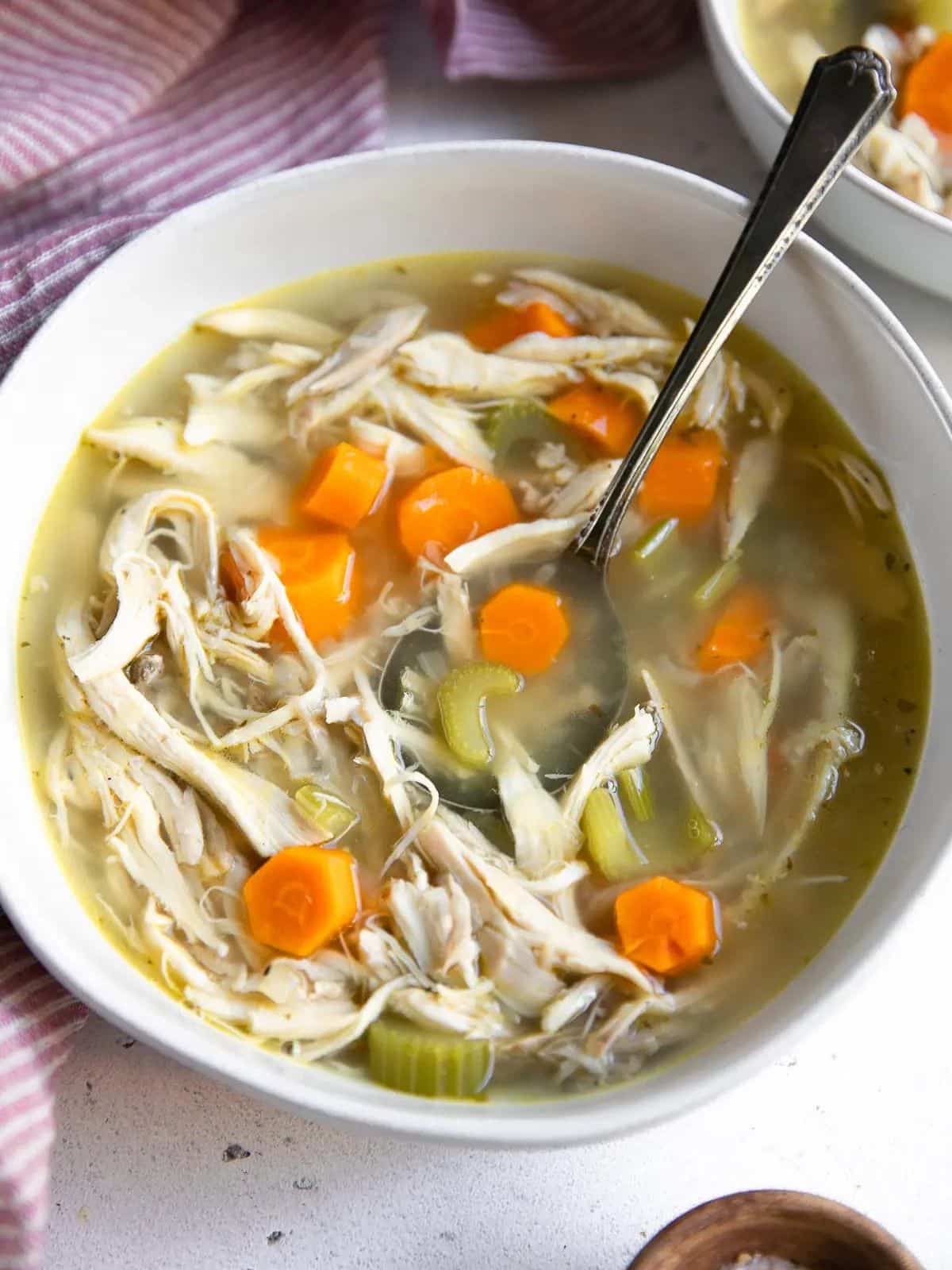 This is the best chicken soup recipe to make when you're craving simple comfort food! It's made with budget-friendly bone-in chicken thighs simmered in a flavorful broth, filled with tender onions, carrots, celery, and juicy shredded chicken.
This recipe already serves ten, but you could easily bulk it up with egg noodles to serve more! A good way to make it go further is to serve it alongside crusty bread or rolls.
3. Slow Cooker Kalua Pork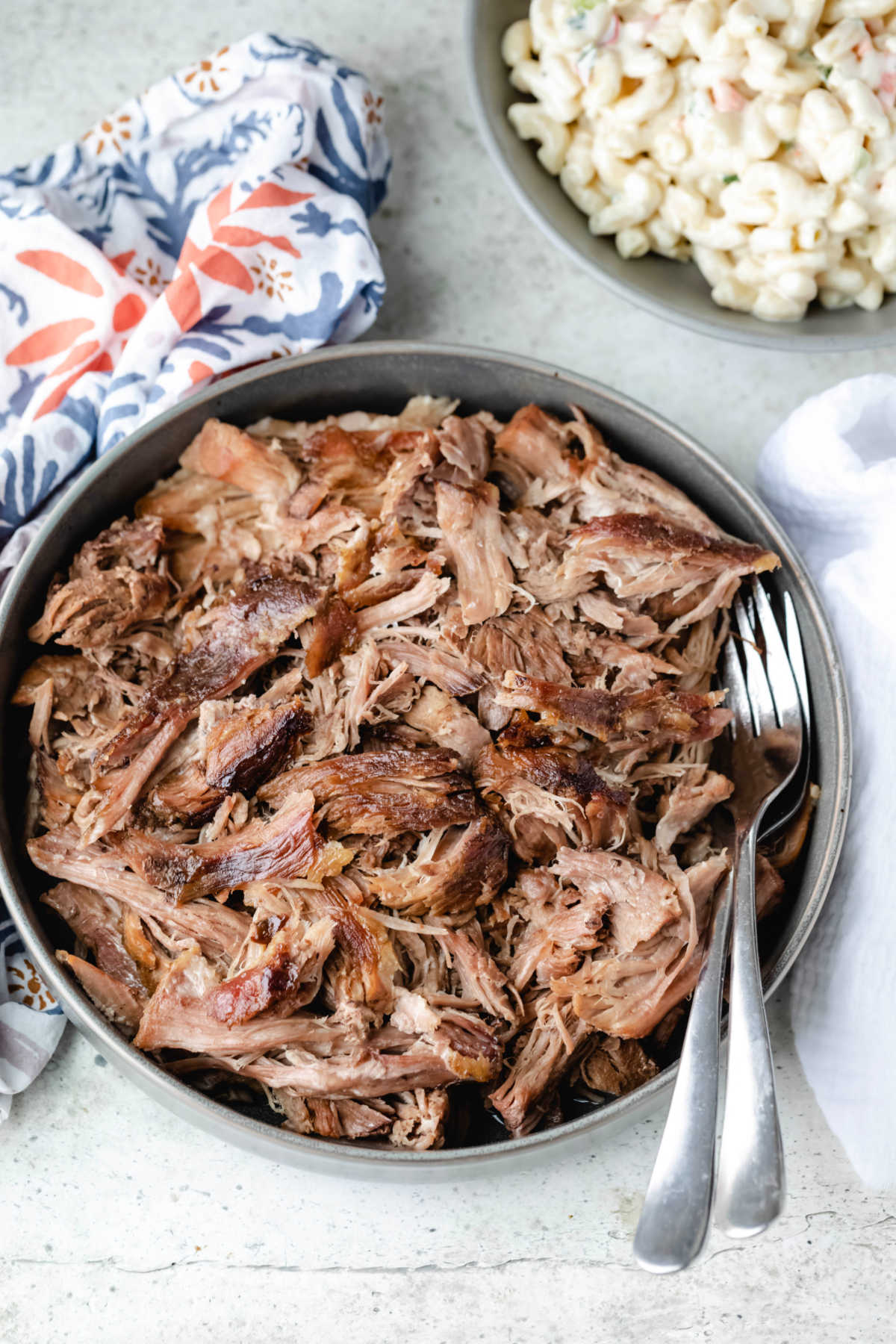 Kalua pork is a delicious, popular staple at Hawaiian luaus. An entire pig is roasted in an underground oven to give it a smoky flavor.
This slow cooker version mimics the smoky/salty flavor by slow cooking the pork for hours with liquid smoke. It's only three ingredients and takes 5 minutes to prep. You can't beat that.
I like to save this one for the times that boneless pork butt goes on sale.
4. Jerk Chicken Rasta Pasta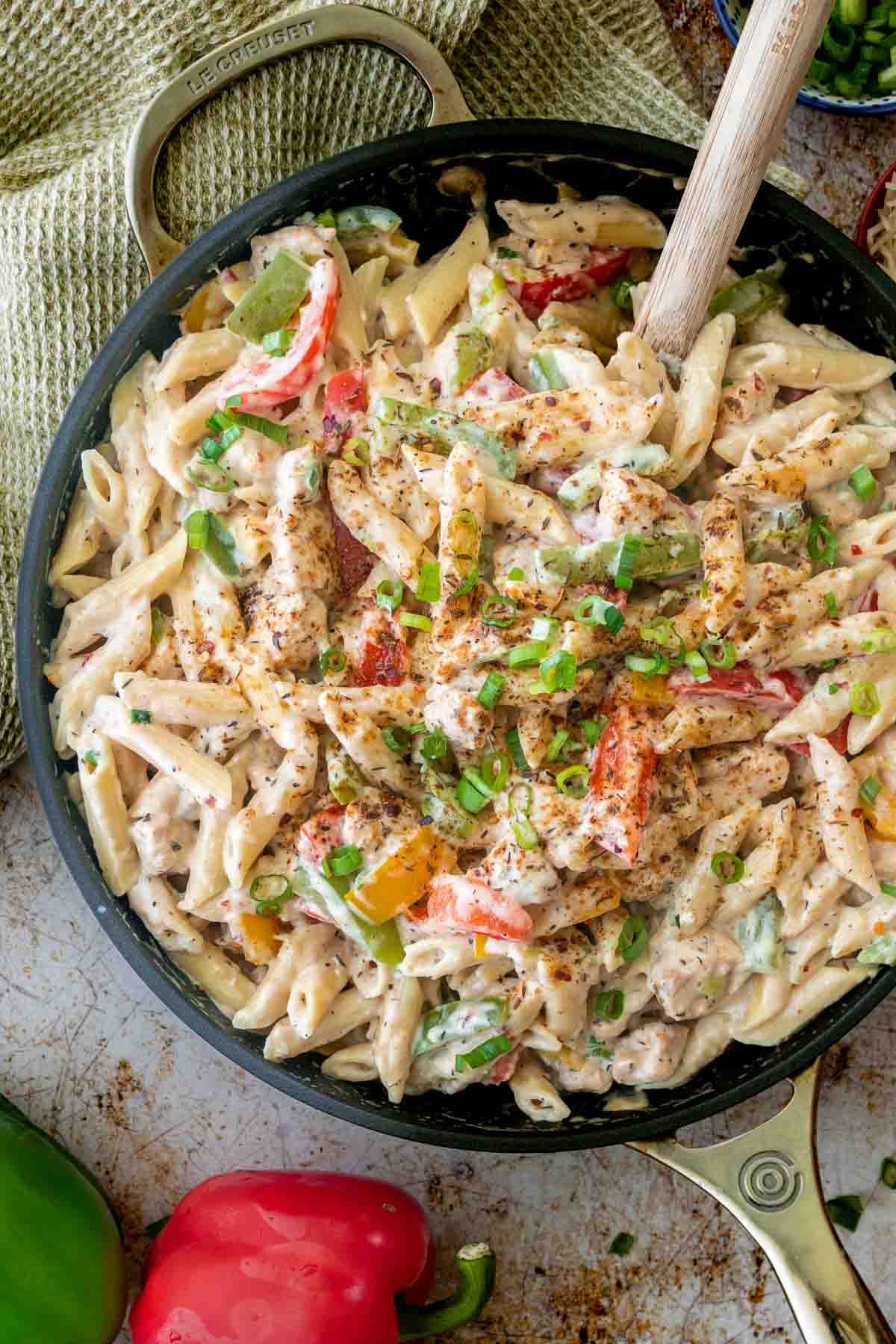 This delicious Jerk Chicken Pasta is absolutely delicious! Creamy and a little spicy, it's full of flavor and loved by everyone who tries it. It's quick and simple to make, with a 30 minute turn around time.
It serves eight people, but can easily be doubled to serve 16. You just need a large enough pot! Use budget-friendly chicken thighs or wait until chicken breasts go on sale.
5. Cheeseburger Sliders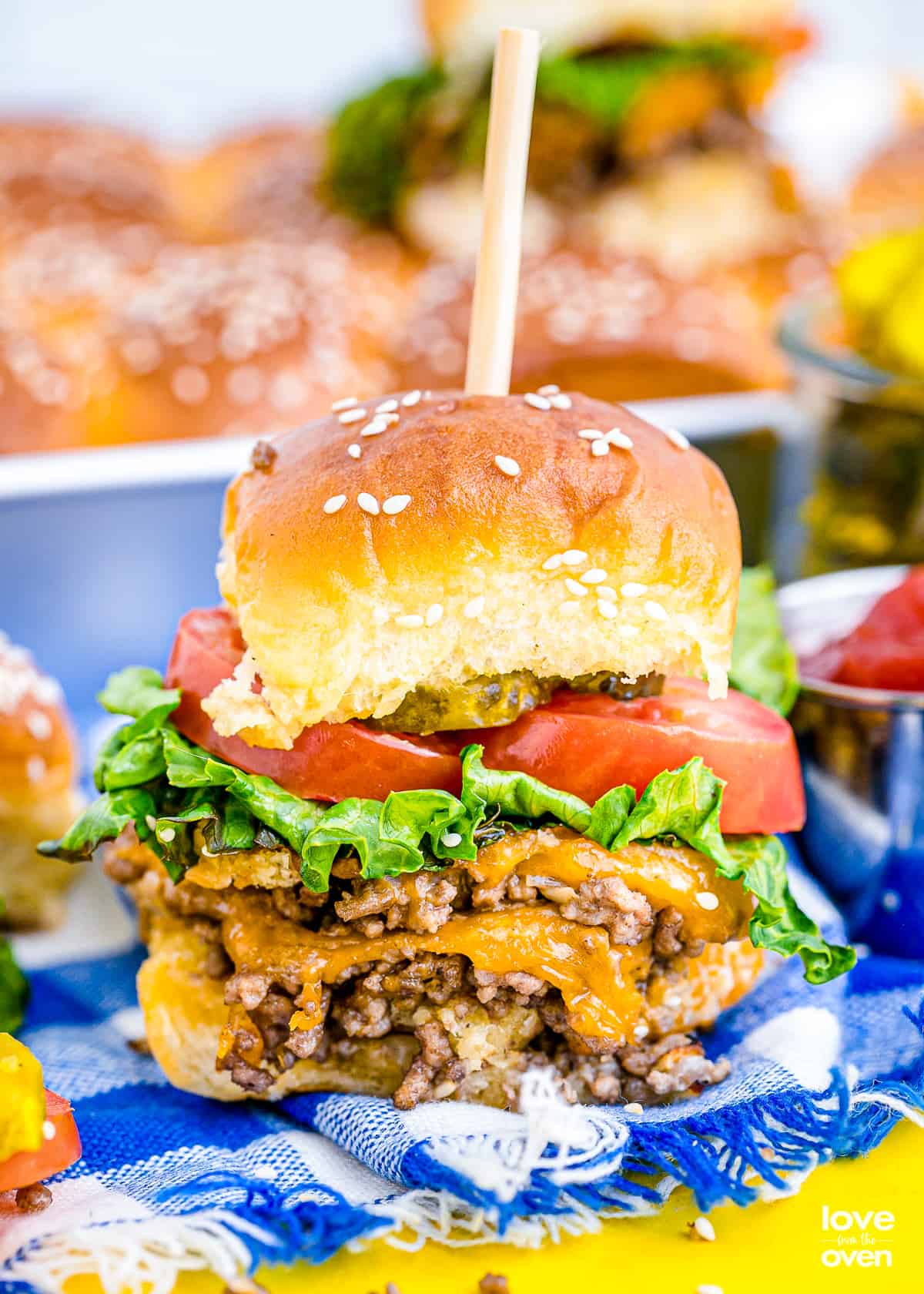 Cheeseburger sliders are a perfect way to elevate your summer pool party and satisfy your burger craving! Juicy slider patties are topped with melted cheese and pressed between soft and sweet Hawaiian rolls.
You can make these hamburger sliders in under 30 minutes! I like to purchase ground beef in bulk at Costco or Sam's to save on the cost. Honestly, who doesn't love a slider? It's a win, win.
6. Vegetarian Mexican Casserole with Rice & Beans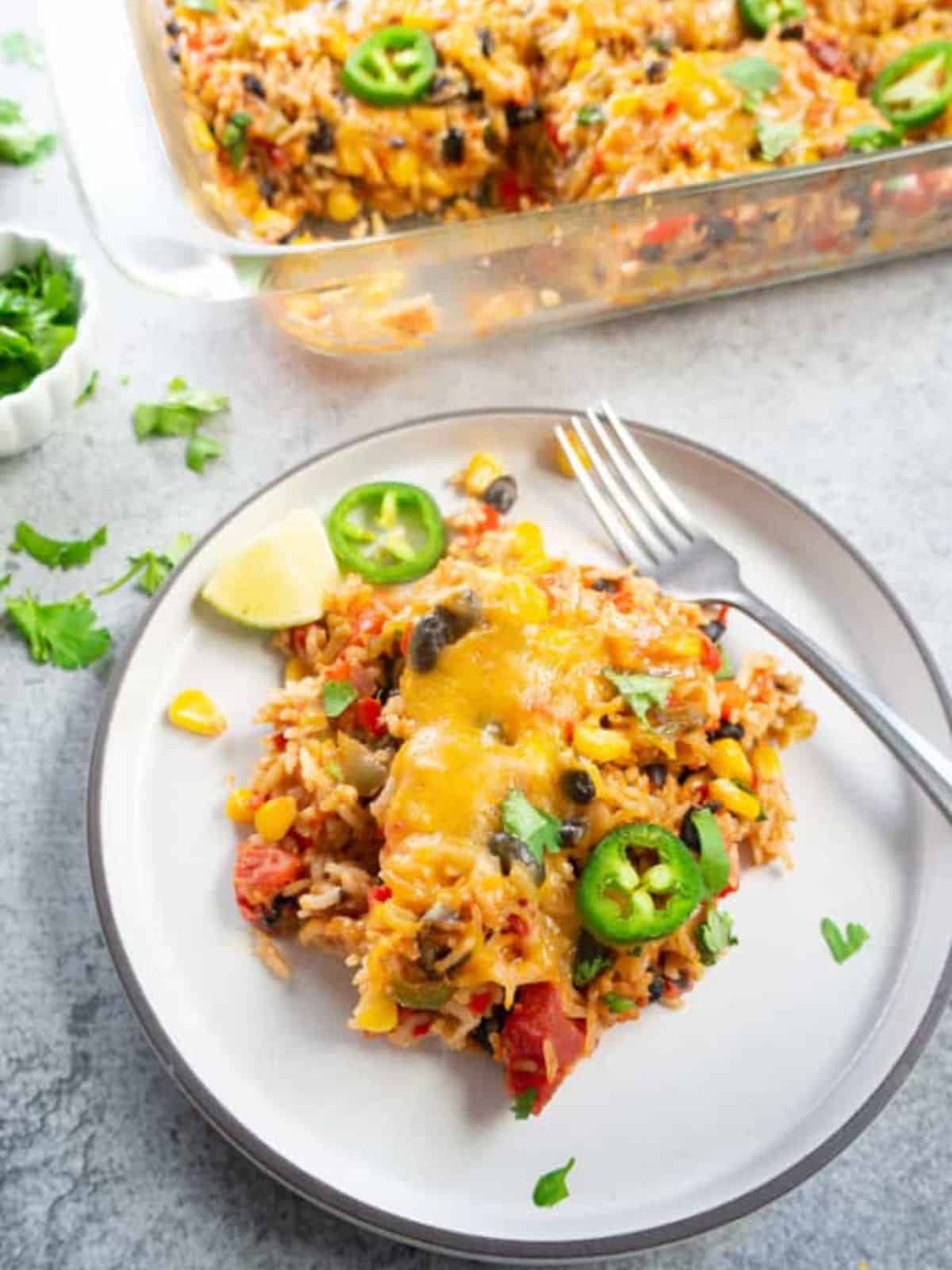 This healthy Mexican casserole is filled with melty cheese along with beans, brown rice, and plenty of veggies. It's super simple to make and it feeds twelves people!
It can be made ahead and frozen, so it is easy and quick to throw together. It's meatless, vegetarian, and easy to make vegan. Serve alongside white rice for an affordable way to feed all your friends. Even the meat-eaters will love this one.
7. Slow Cooker Dr. Pepper Ham
This crock pot Dr. Pepper ham recipe has a brown sugar pineapple glaze! It's only five ingredients and it's made in the slow cooker. Since oven space is always limited during the holidays, this is the perfect way to cook your ham.
With only 5 minutes of prep time, this has to be the easiest main dish to serve a group of people! Serves twelve.
8. Cilantro Lime Chicken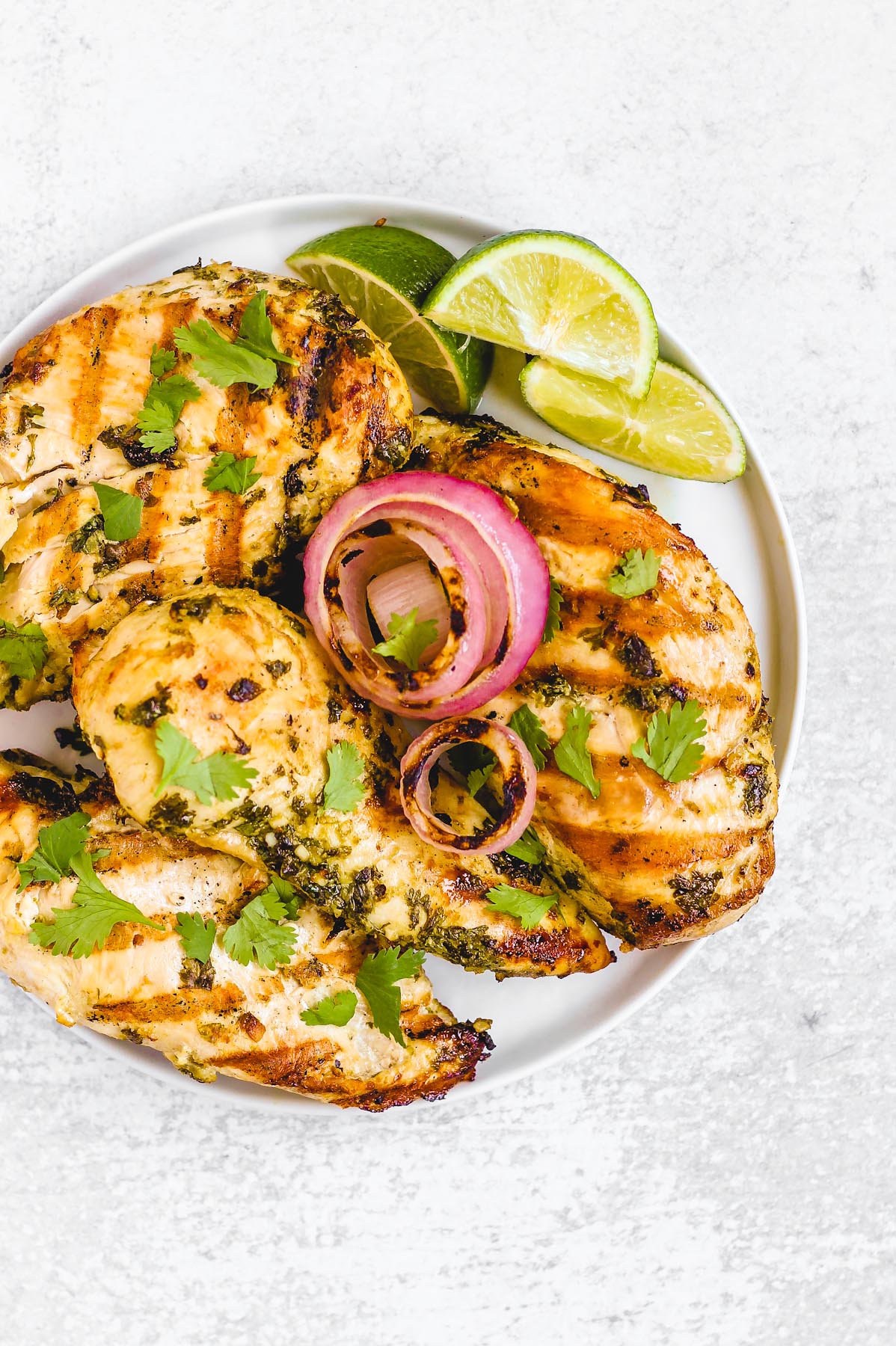 This easy cilantro lime chicken marinade makes juicy, flavorful chicken every time. It's perfect for grilling or baking up in your oven. While this recipe technically feeds four, it's so easy to double, triple, or even quadruple, that it makes the list!
You just whip up a simple marinade, leave the chicken in it, then grill until juicy and cooked through. This is also a great marinade for chicken kebabs or boneless, skinless chicken thighs.
Serve this as a main and have everyone bring a simple side dish!
9. Chicken Bacon Ranch Casserole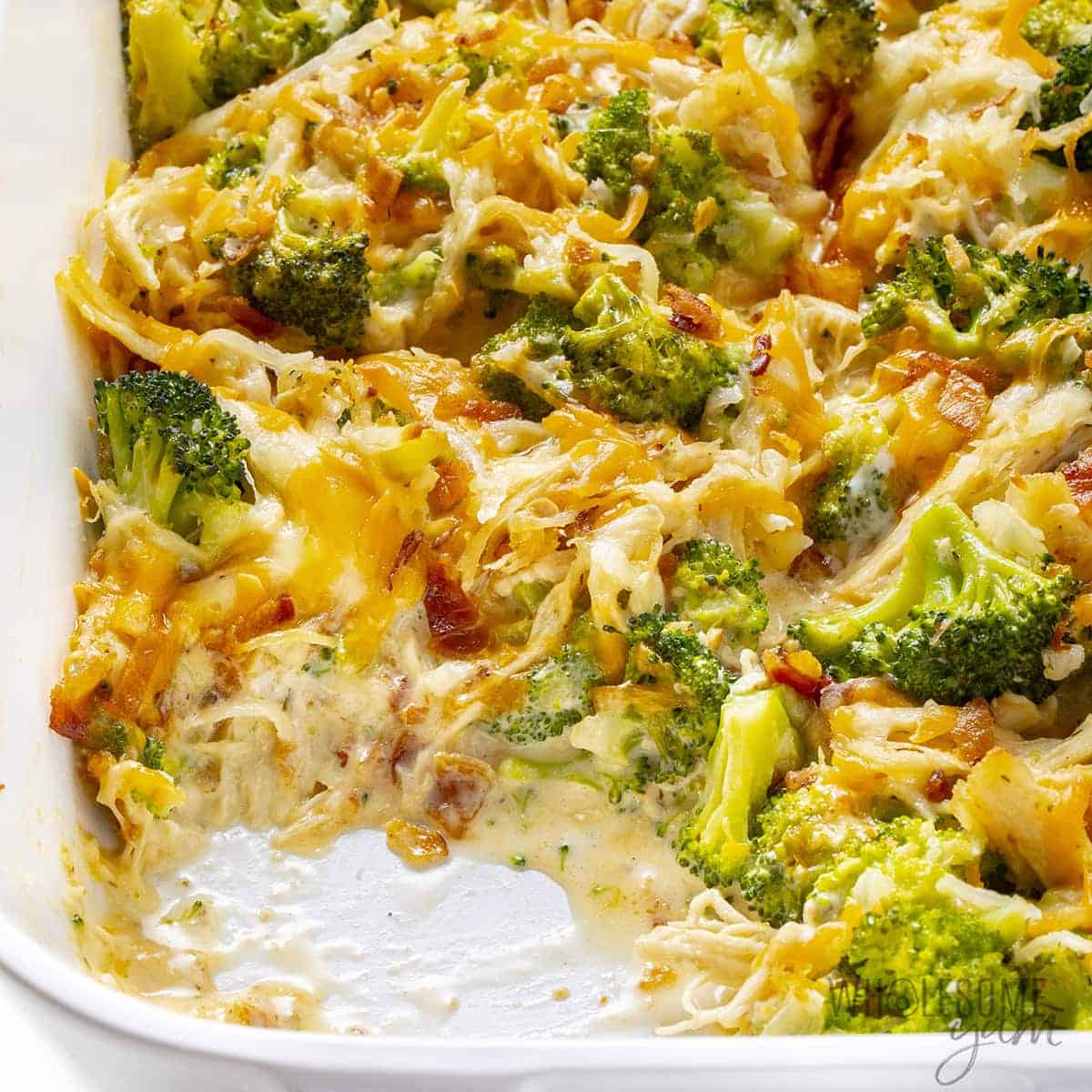 This chicken bacon ranch casserole is a crowd pleasing dish that's pure comfort! It's a casserole made with white-meat chicken, bacon, cheese, broccoli, and ranch dressing.
You can use a rotisserie chicken for the dish, so all you have to do is cook the bacon and assemble! Or use good quality bacon bits in place of the bacon. Costco has really delicious bacon bits, and you get a giant bag!
This keto, low carb casserole only takes 5 minutes to prep and 15 minutes to cook. It serves 8 people.
10. Buffalo Chicken Sliders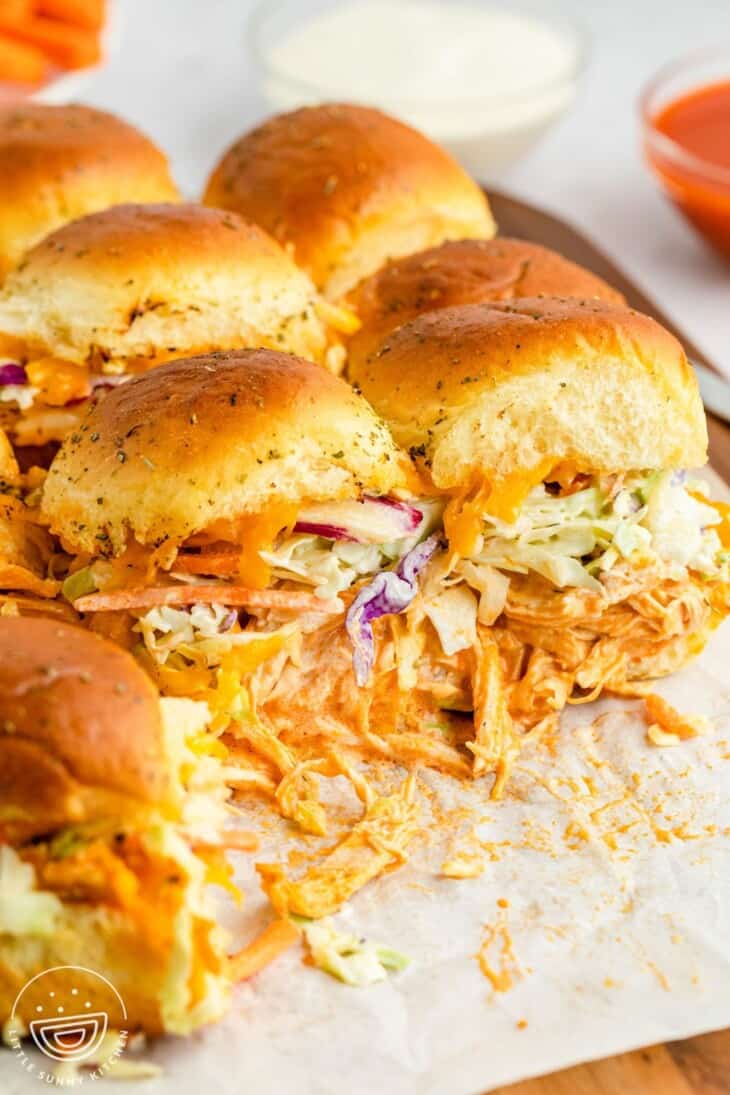 These spicy buffalo chicken sliders are the ultimate party food! Shredded chicken is tossed with ranch dressing and buffalo sauce, then scooped onto Hawaiian rolls and baked until melty. Once they're hot, you give each one a scoop of coleslaw!
These sliders are heavenly and super simple. If you want to skip cooking the chicken, you can shred a rotisserie chicken instead. This recipe serves twelve but you could easily double it for a larger crowd.
11. Taco Tater Tot Casserole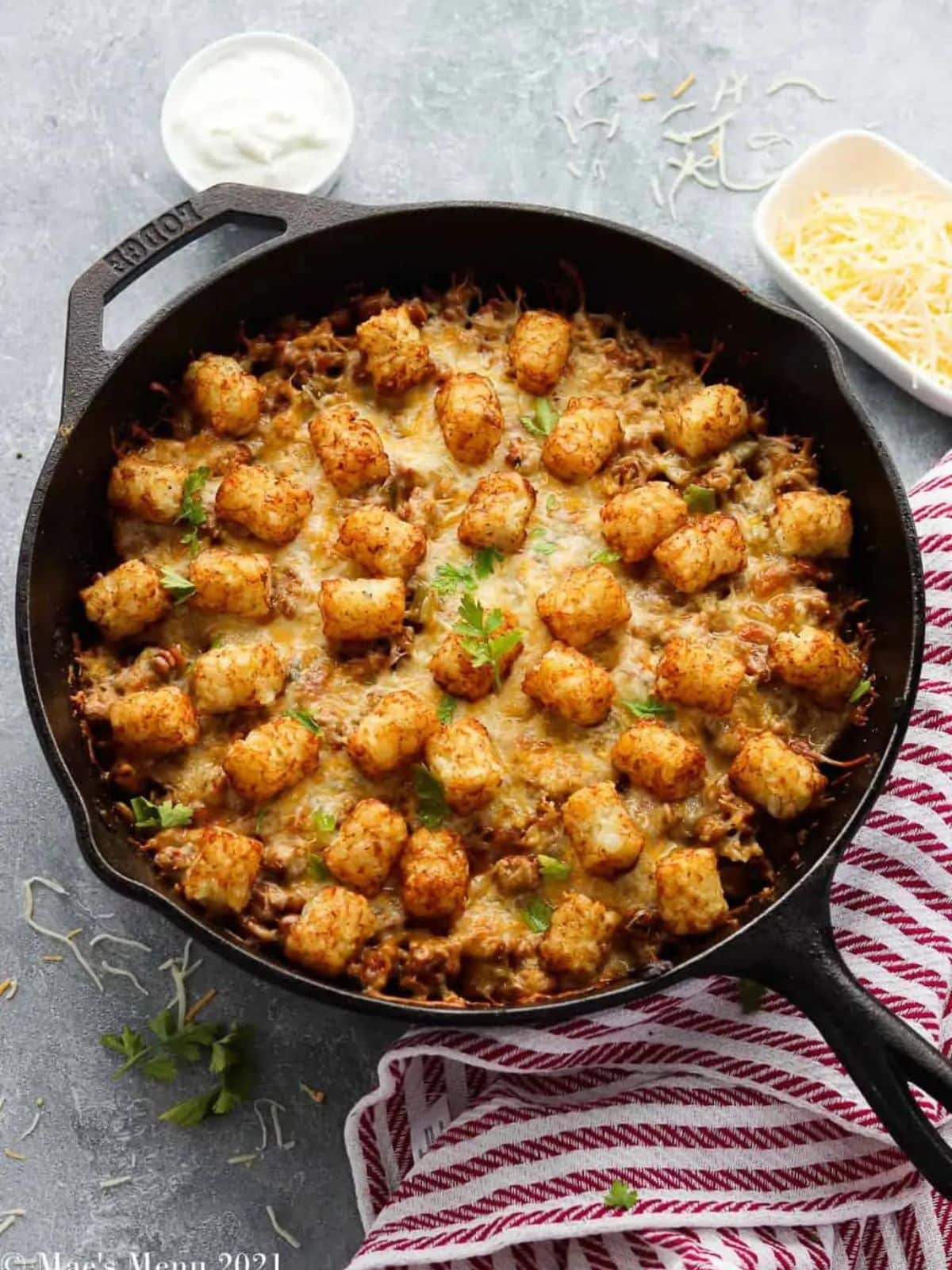 This healthier take on tater tot casserole is just as delicious! It's made with lean ground turkey, black beans, cheese, and frozen tater tots. This casserole takes less than 10 minutes to prep and it's an irresistibly delicious family favorite.
You can buy four large bags of ground turkey at Costco for a great price and freeze what you don't use for next time. This casserole serves eight people!
12. Panera's Turkey Chili Copycat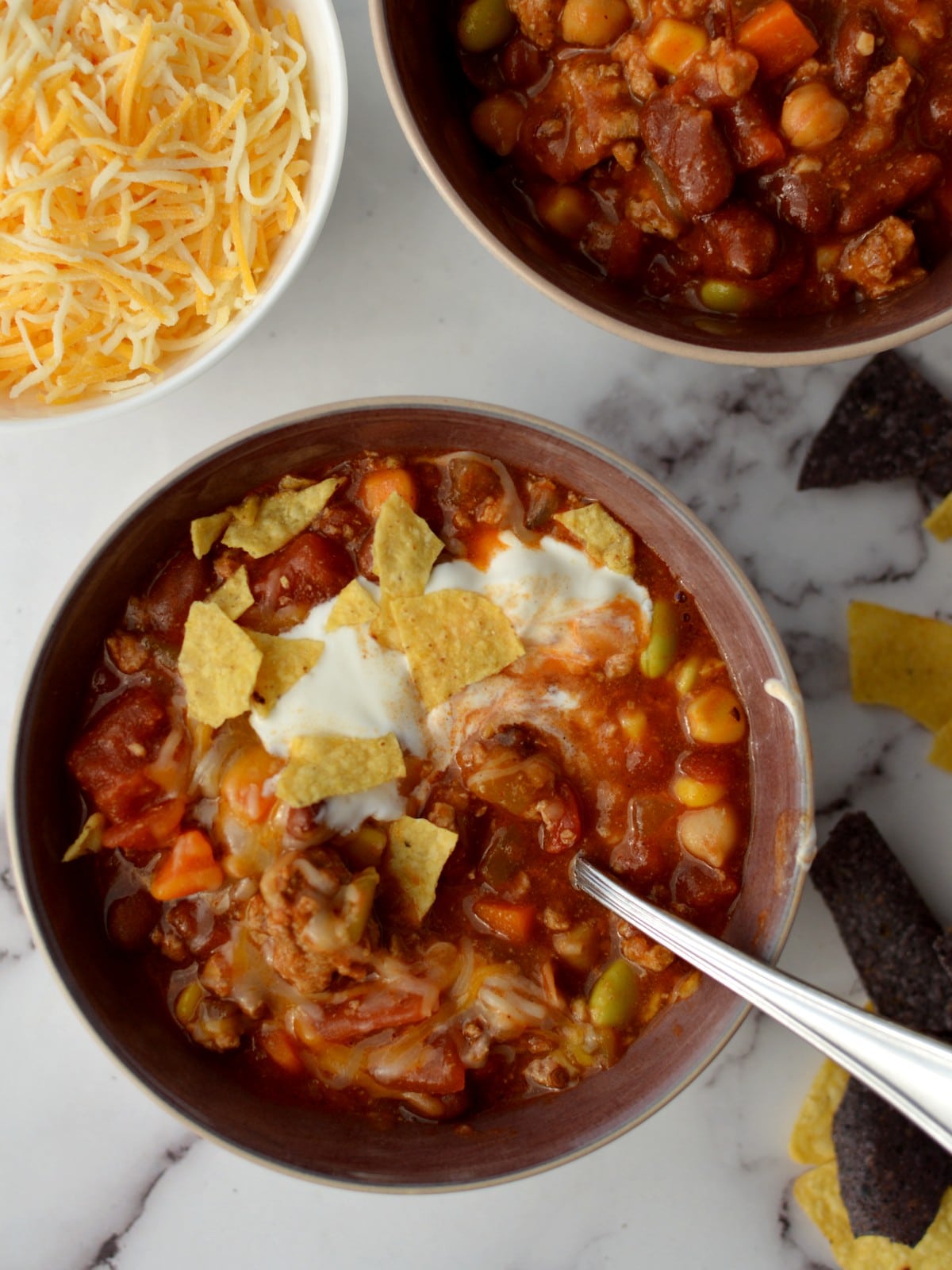 If you're obsessed with Panera's turkey chili, this copycat recipe is for you! It's hearty with a little bit of heat and it's much cheaper to make it at home.
I like to make a big batch when I have guests over and include a topping bar with shredded cheese, diced jalapenos, red onion, cilantro, sliced avocado, tortilla chips, and cheese.
This chili recipe serves eight, but could easily be doubled with a large enough pot!
13. Crockpot Buffalo Chicken Tacos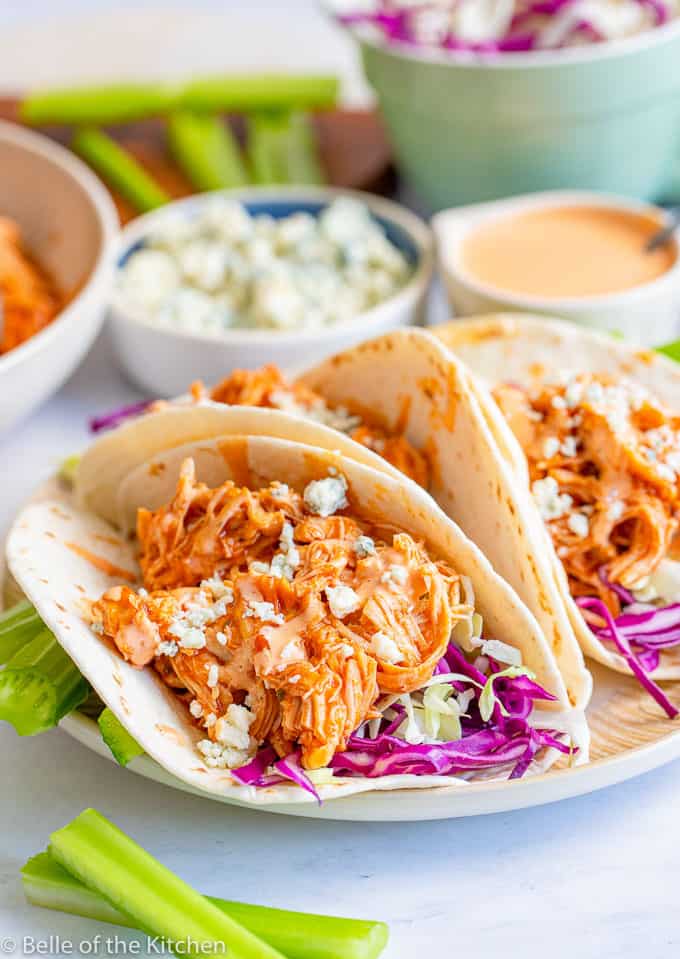 You're going to love these crockpot Buffalo Chicken Tacos! Juicy and delicious buffalo chicken that's creamy, irresistible, and made with only four ingredients!
Stuff it into tortillas with a little coleslaw mix, blue cheese crumbles, and a drizzle of homemade Buffalo Ranch, and you have an easy and yummy dinner.
This is an easy meal for 10 people and it only takes 5 minutes to prep. Yes, please!
14. Tortellini and Sausage Bake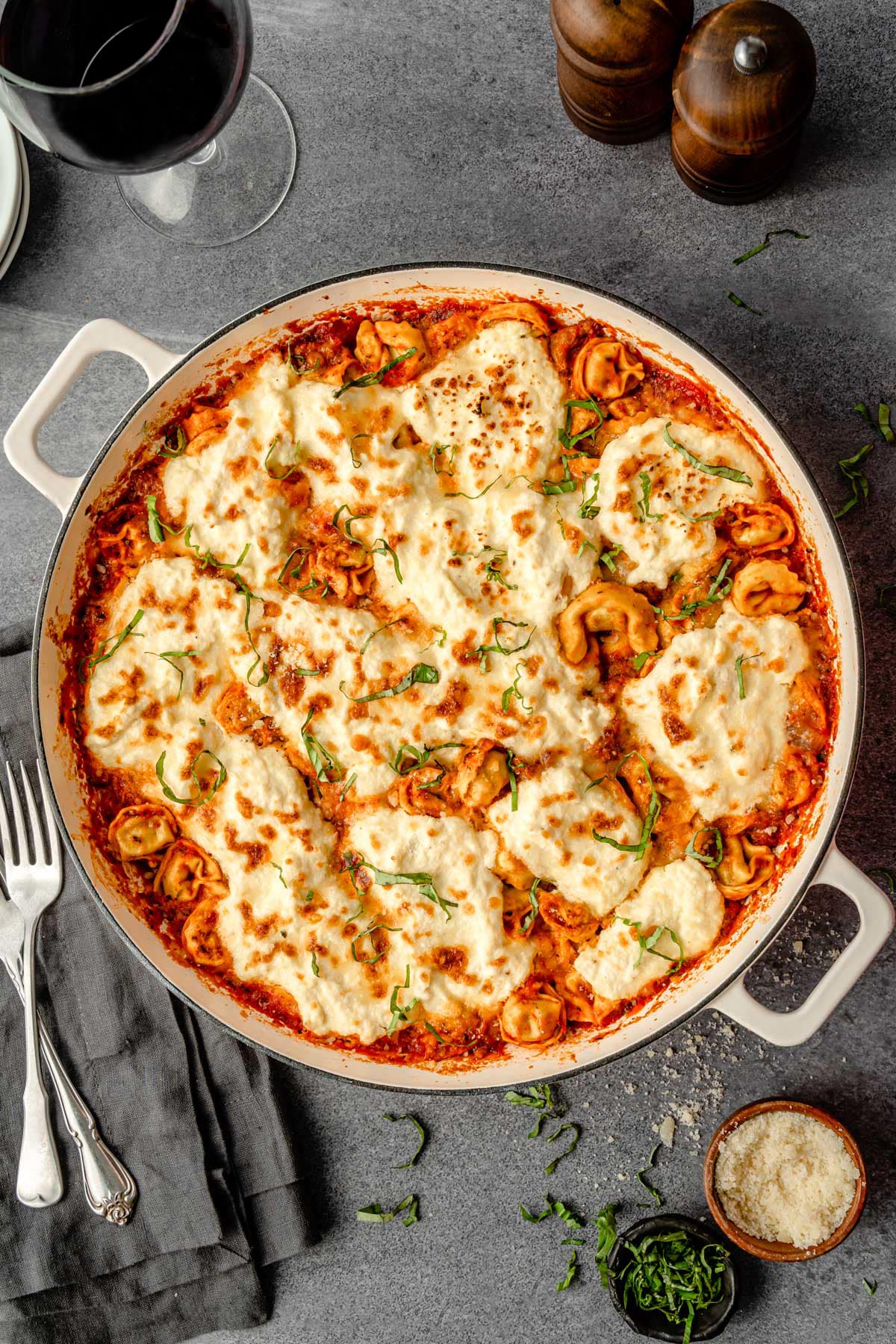 This easy Tortellini and Sausage Bake is comfort food at its best! It's a 30 minute one pan casserole recipe that's great for family or crowds. It also uses your favorite tortellini and marinara sauce for supermarket shortcuts.
Store-bought tortellini is cooked with crumbled Italian sausage, marinara sauce, and creamy ricotta. The best part? It's ready to eat in under 30 minutes.
15. Crockpot Breakfast Casserole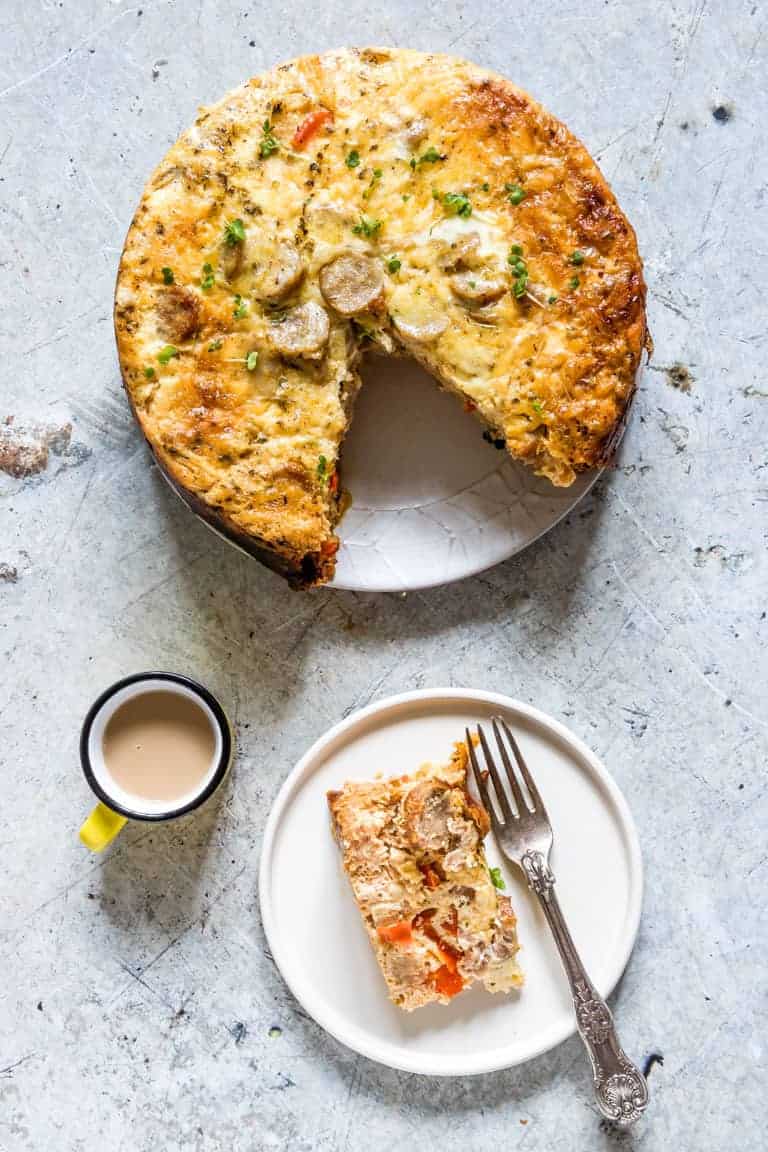 Who doesn't love breakfast for dinner? This breakfast casserole is made in your crockpot so you can set it and forget it. Whether your hosting a brunch or just craving eggs for dinner, this stress-free recipe is the perfect fit.
It's filling, low-carb, and inexpensive. It's packed with eggs, sausage, veggies, and cheese, plus it only takes 10 minutes to prep! Serves eight.
16. Dairy-Free Tuscan Chicken Skillet with Orzo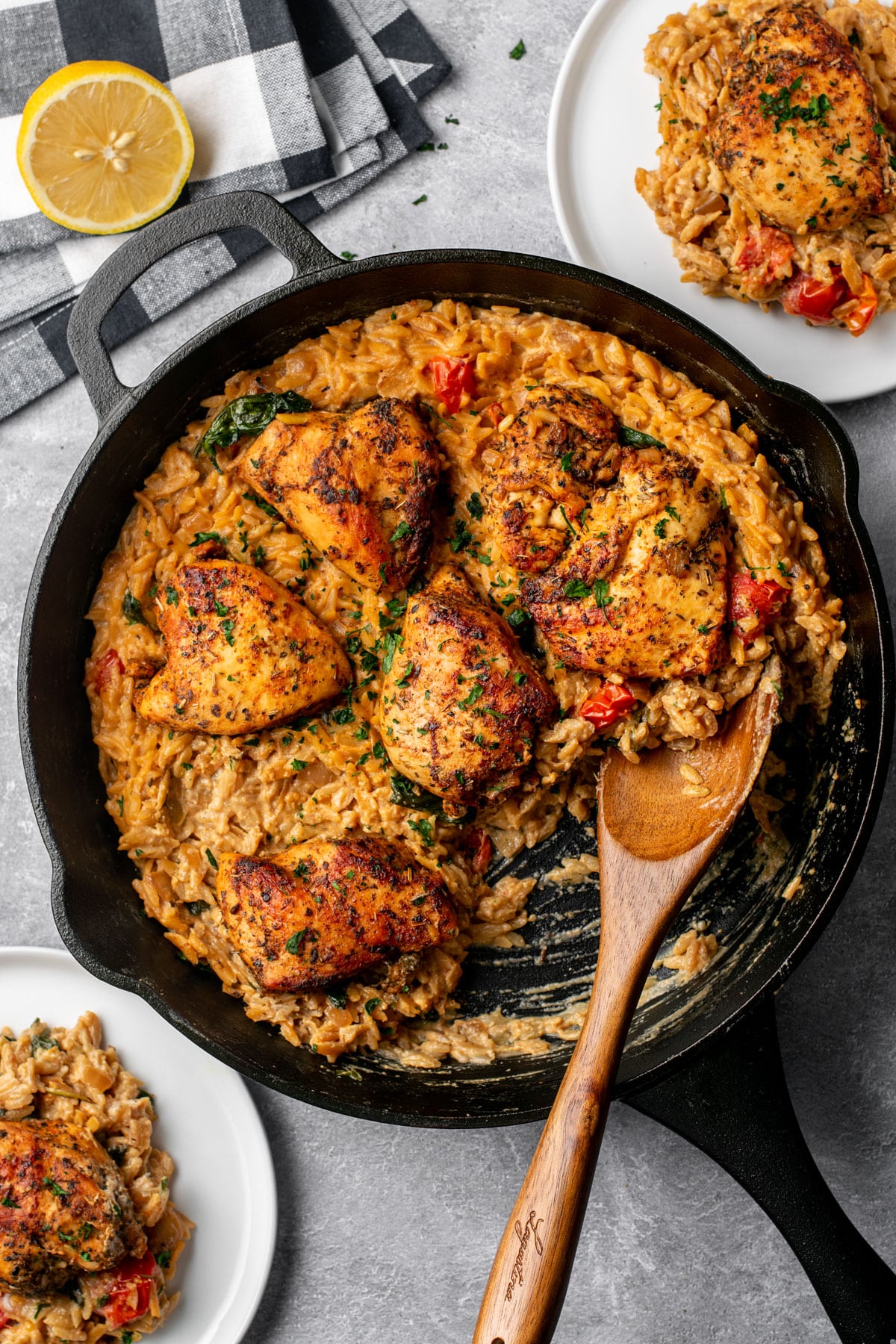 This one-pan dairy-free Tuscan chicken skillet with orzo is perfect for an easy weeknight meal or an impressive date night. Gluten-free orzo cooked with a homemade cashew cream and Italian spiced chicken make this a healthy and hearty meal for all to enjoy.
This one is perfect if your guests have allergies! Even those who can't have dairy or gluten will love this irresistible chicken skillet. If you don't want it gluten-free, just use regular orzo.
17. Coconut Pecan Cookies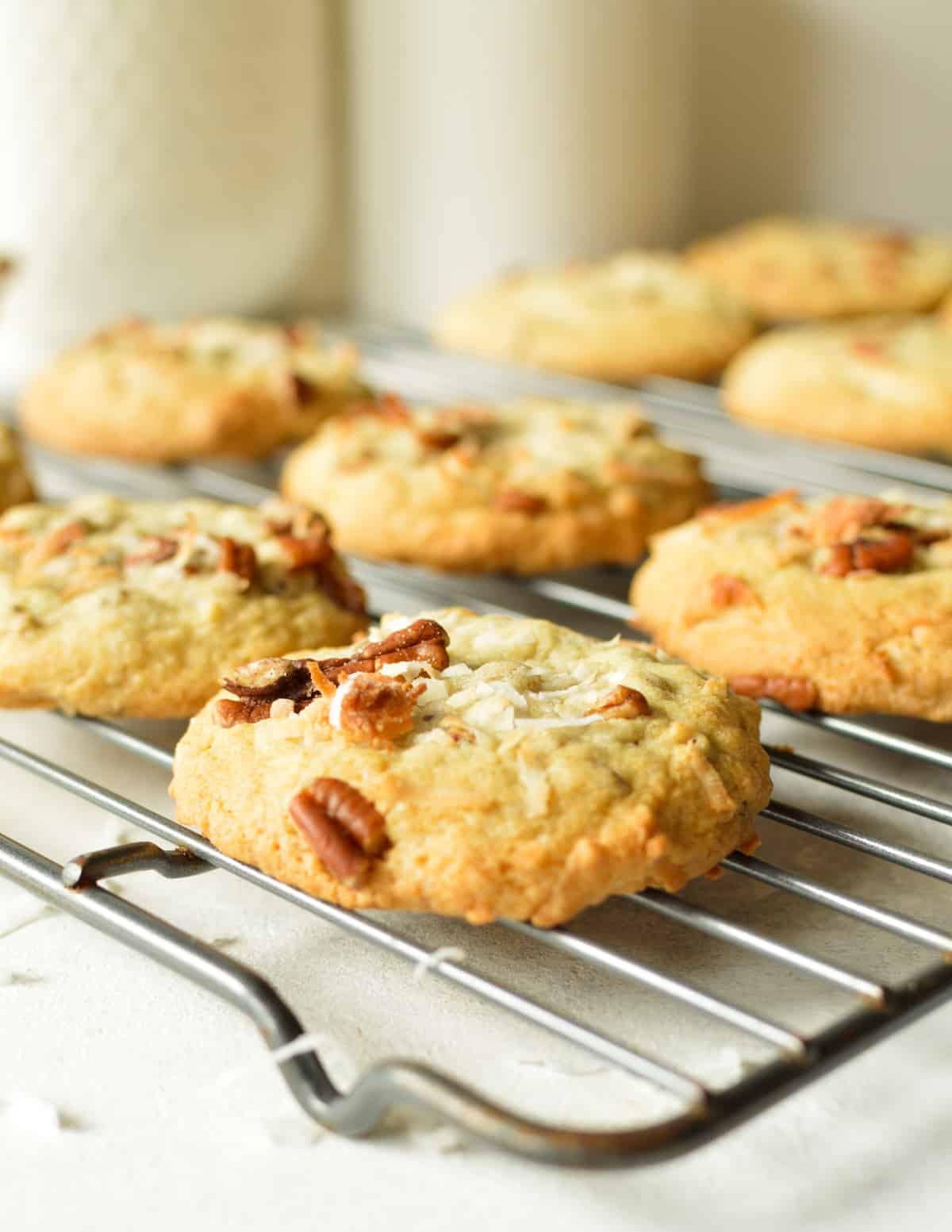 Technically not a meal, but I had to include a dessert because my heart belongs to sugar and I'm guessing so do some of your guests!
These coconut pecan cookies are sneakily good. They're subtly sweet, with plenty of shredded coconut and chopped pecans. Makes 16 cookies and can easily be doubled.
Best Meals for Large Groups
If you make any of these delicious recipes for large groups, let us know in the comments! Or if you have any helpful tips and tricks for hosting a group of people or a party, share in the comments.
More Desserts for Large Groups