Ready to use up all those frozen cherries? Here's 25 frozen cherry recipes that are easy, delicious, and bold. From chilled cherry smoothies, to gorgeous black forest cakes and plenty of cherry pies and bars.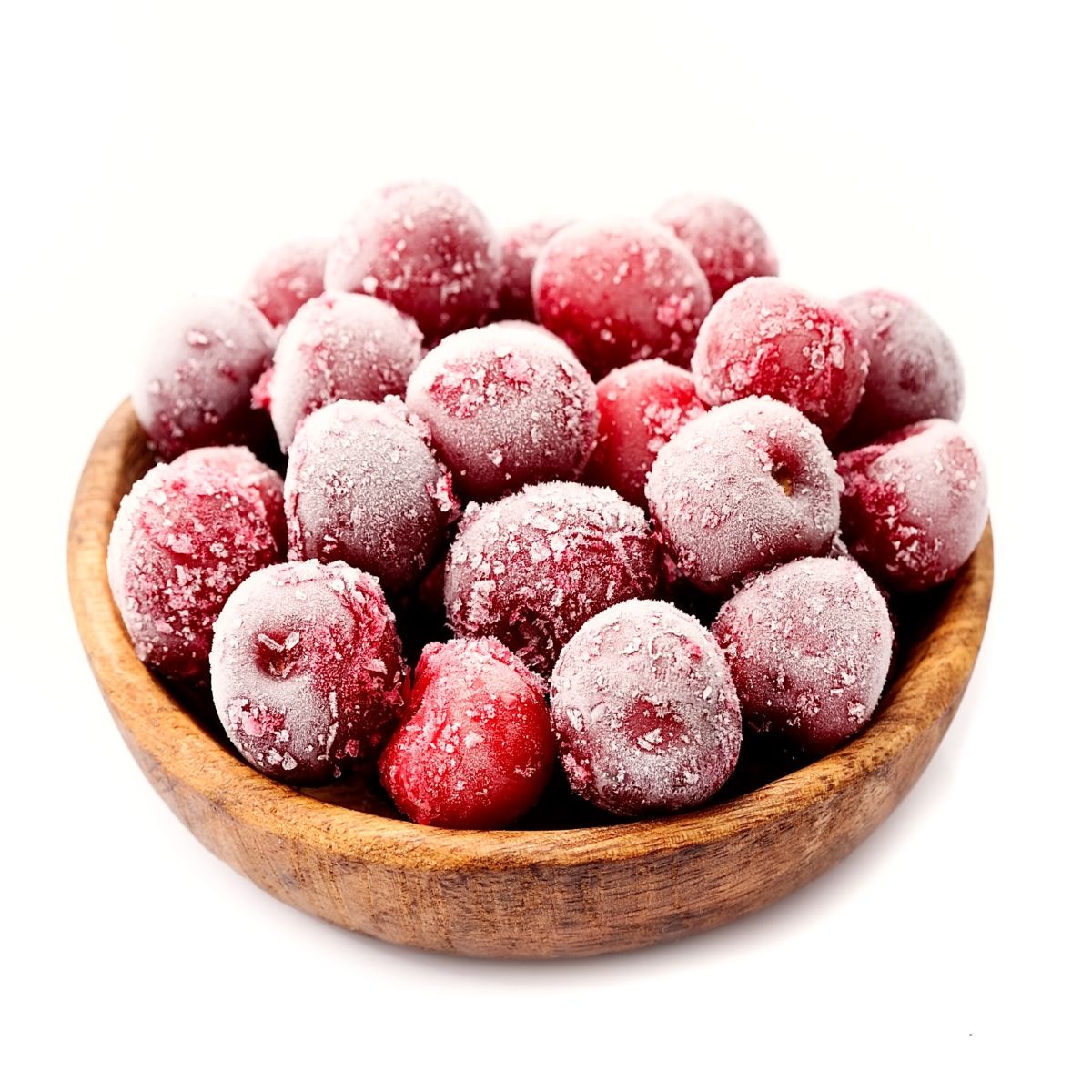 If this list doesn't leave you with serious inspo, I don't know what will. Check out number 10 for a mouth-gaping, gorgeous dessert!
Frozen cherries are naturally sweet and healthy too, which makes them perfect for breakfasts and desserts.
Many recipes call for fresh or frozen cherries. Just remember, some recipes require you to thaw and drain the cherries first. This step prevents certain desserts from getting too liquidy or soggy.
Frozen Cherry Recipes
Here's 25 of the best frozen cherry recipes that will make you want to lick the screen. Hey, I won't judge!
This cherry chocolate smoothie is rich, creamy, and smooth! It's perfectly sweet and full of dark chocolate flavor with a hint of sweet cherry flavor.
It's vegan, gluten-free, and makes a decadent but nutritious breakfast. Cherries for the win!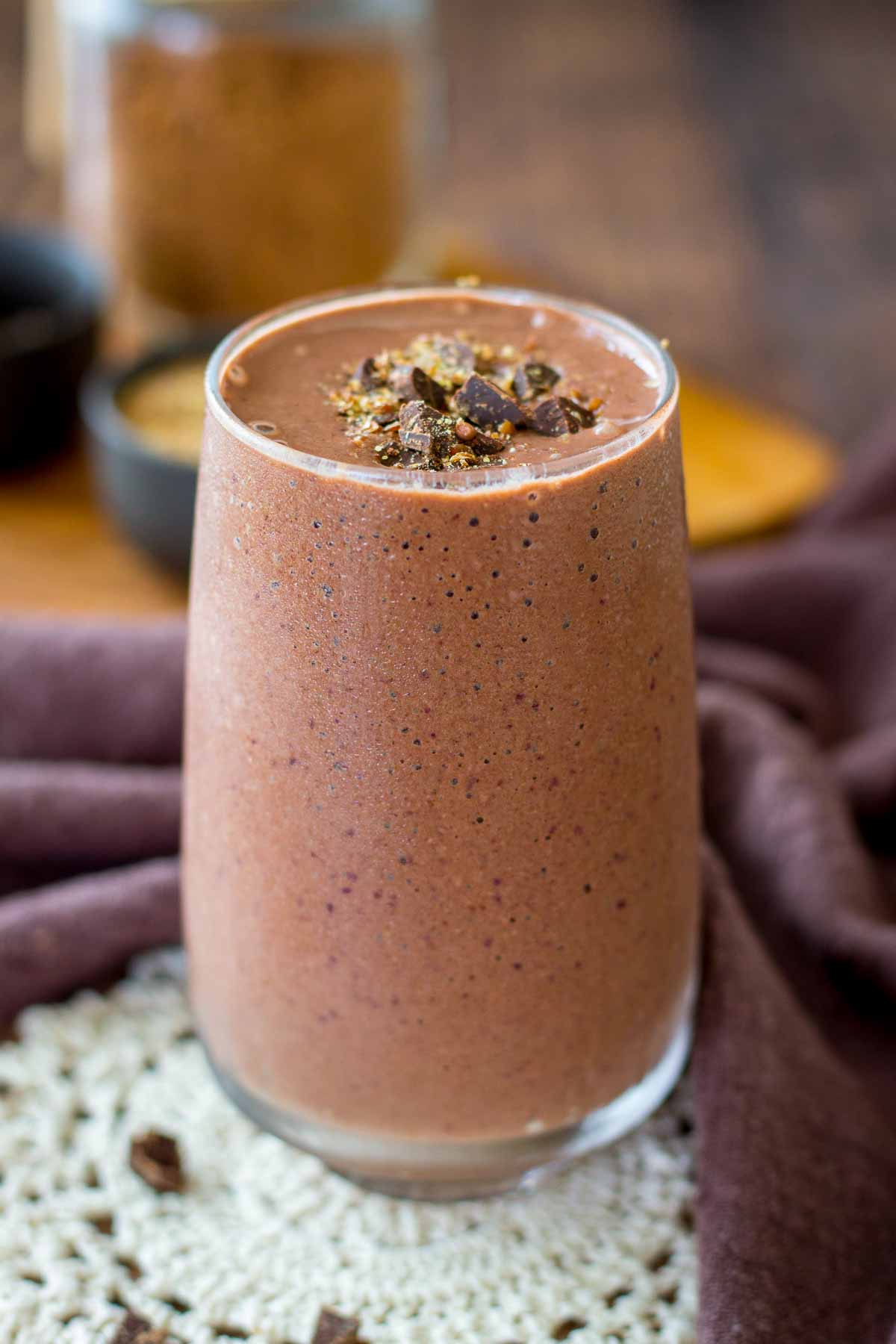 This creamy chia pudding with frozen (or fresh!) cherries is a delicious breakfast recipe that you prep before going to bed.
Combine it with yogurt and granola in the morning for an easy breakfast!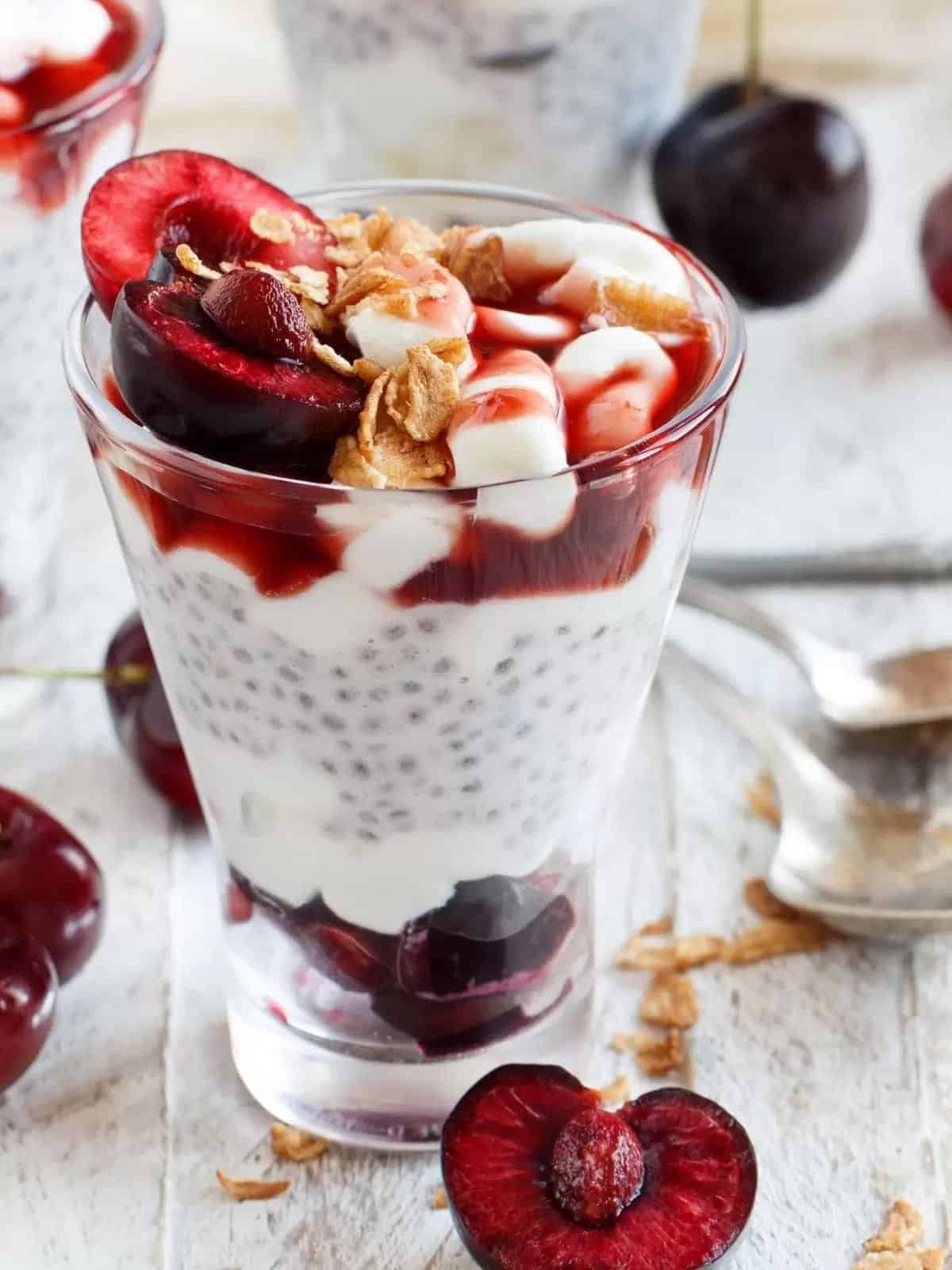 This Black Forest ice cream cake has a fudge-like brownie layer topped with sweet cherry sauce and a layer of vanilla ice cream.
It's finished with dark chocolate ganache and fresh cherries! This indulgent treat is a showstopper!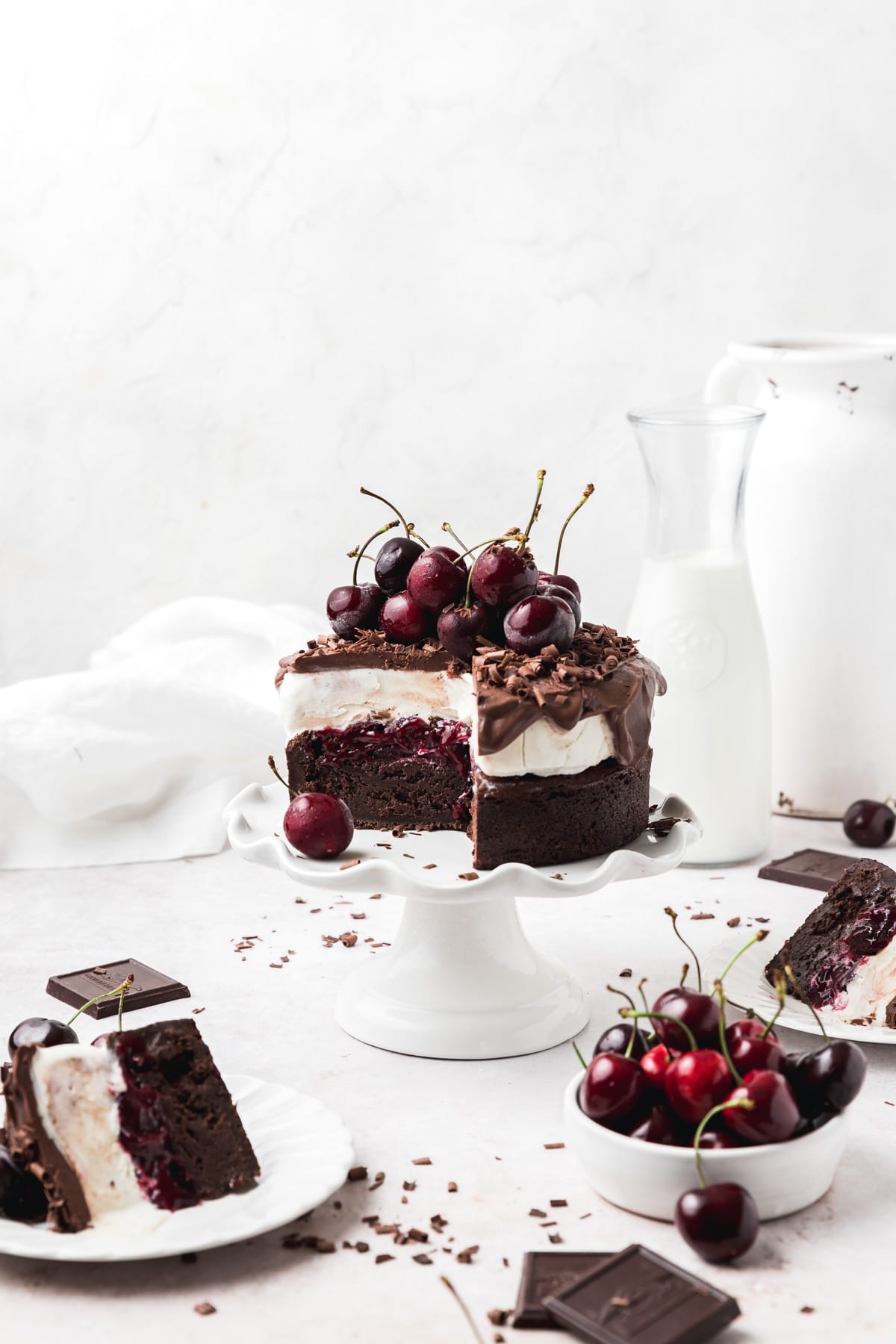 With only 5 ingredients, this sweet cherry sauce is the perfect way to enjoy frozen cherries! It's ready in 10 minutes and perfect for cakes, cheesecakes, and more.
Frozen, fresh, or canned cherries all work great!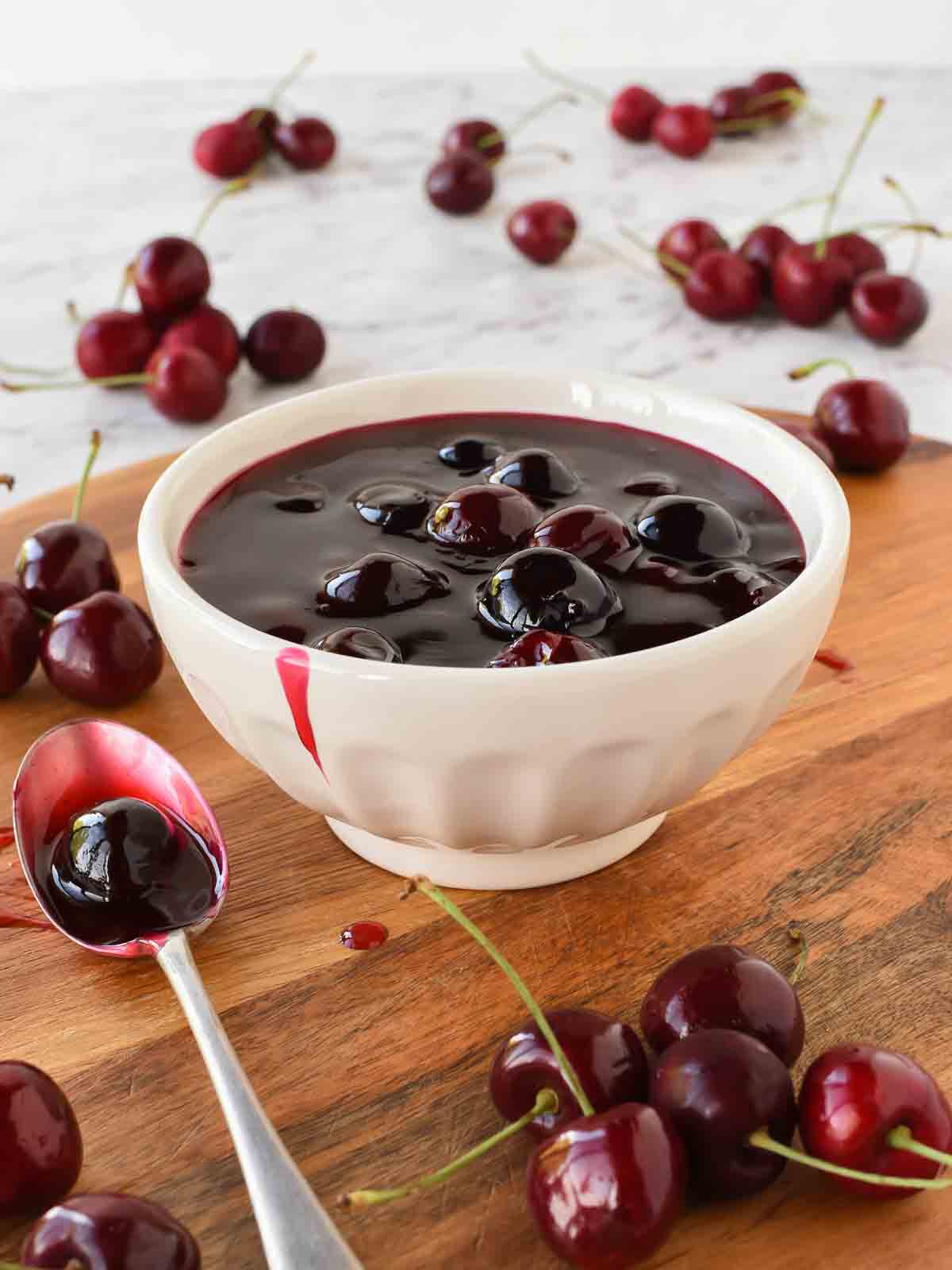 This silky smooth black cherry ice cream has a cream cheese flavor with bursts of cherry flavor!
Sweet black cherries are the star in this homemade ice cream recipe, a perfect summertime treat!
This super simple but decadent dump cake is filled with sweet and sour cherries, luscious cream cheese, cake mix, and butter!
It vanishes quickly at any get-together or party. It's perfect for potlucks, barbecues, office parties, or family gatherings.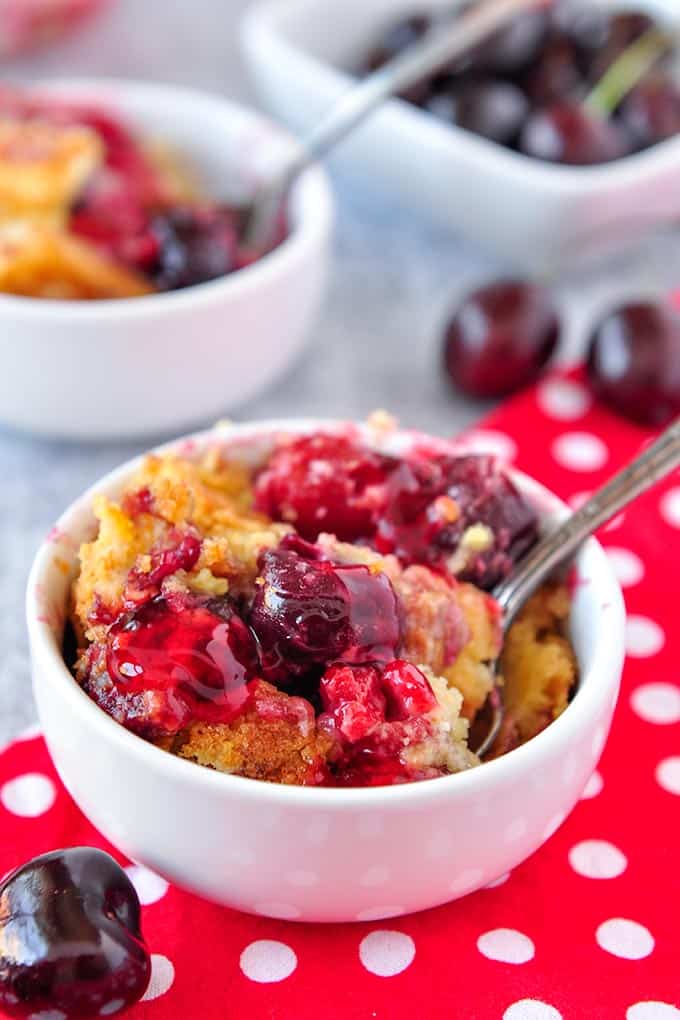 These gorgeous little tartlets require only 5 ingredients and are so easy to make! Store-bought frozen puff pastry is filled with fresh or frozen cherries then baked until golden and crunchy.
They make a great appetizer for parties!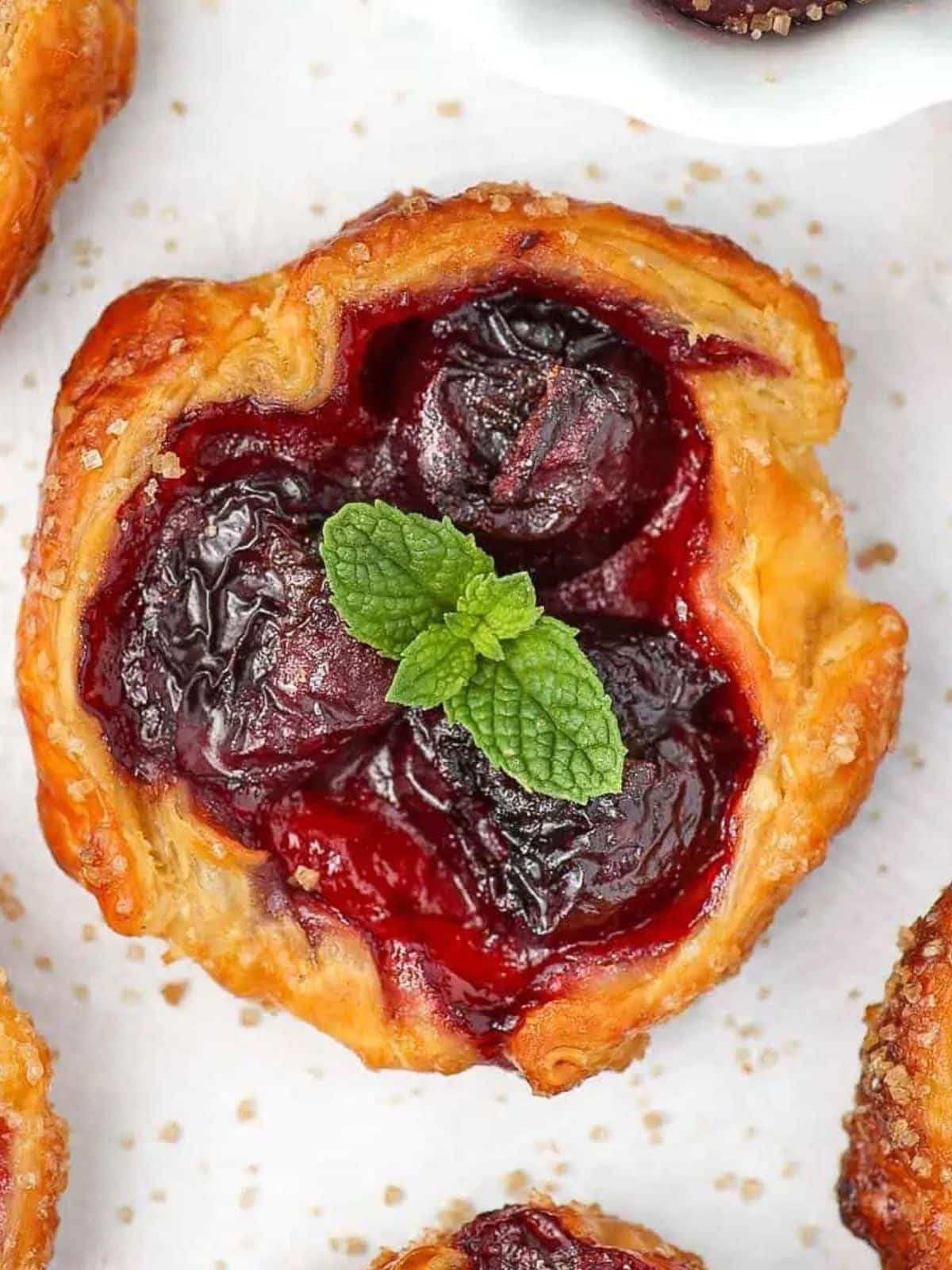 Black forest overnight oats makes a sweet but healthy breakfast! It's quick, nutritious, and so satisfying. With the classic combination of chocolate and cherries, this version is addictively delicious.
It tastes decadent and rich, but it's made with wholesome ingredients like oats and chia seeds.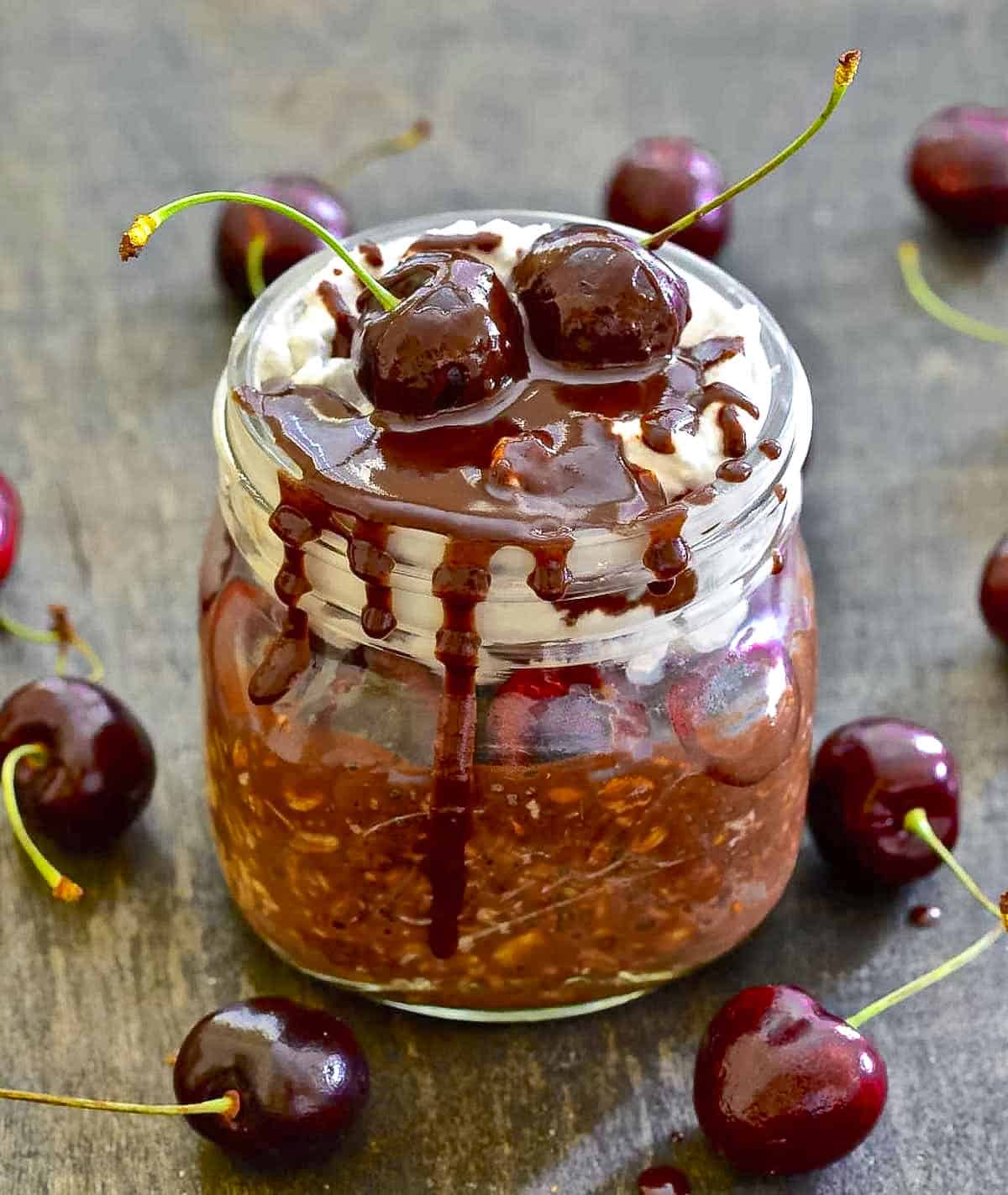 This vegan cherry pie features a sweet cherry filling baked inside a homemade flaky pie crust. The cherry pie filling can be made with fresh or frozen cherries making it perfect for summer and wintertime!
It's as tasty as it is gorgeous! Enjoy with a big scoop of dairy-free vanilla ice cream.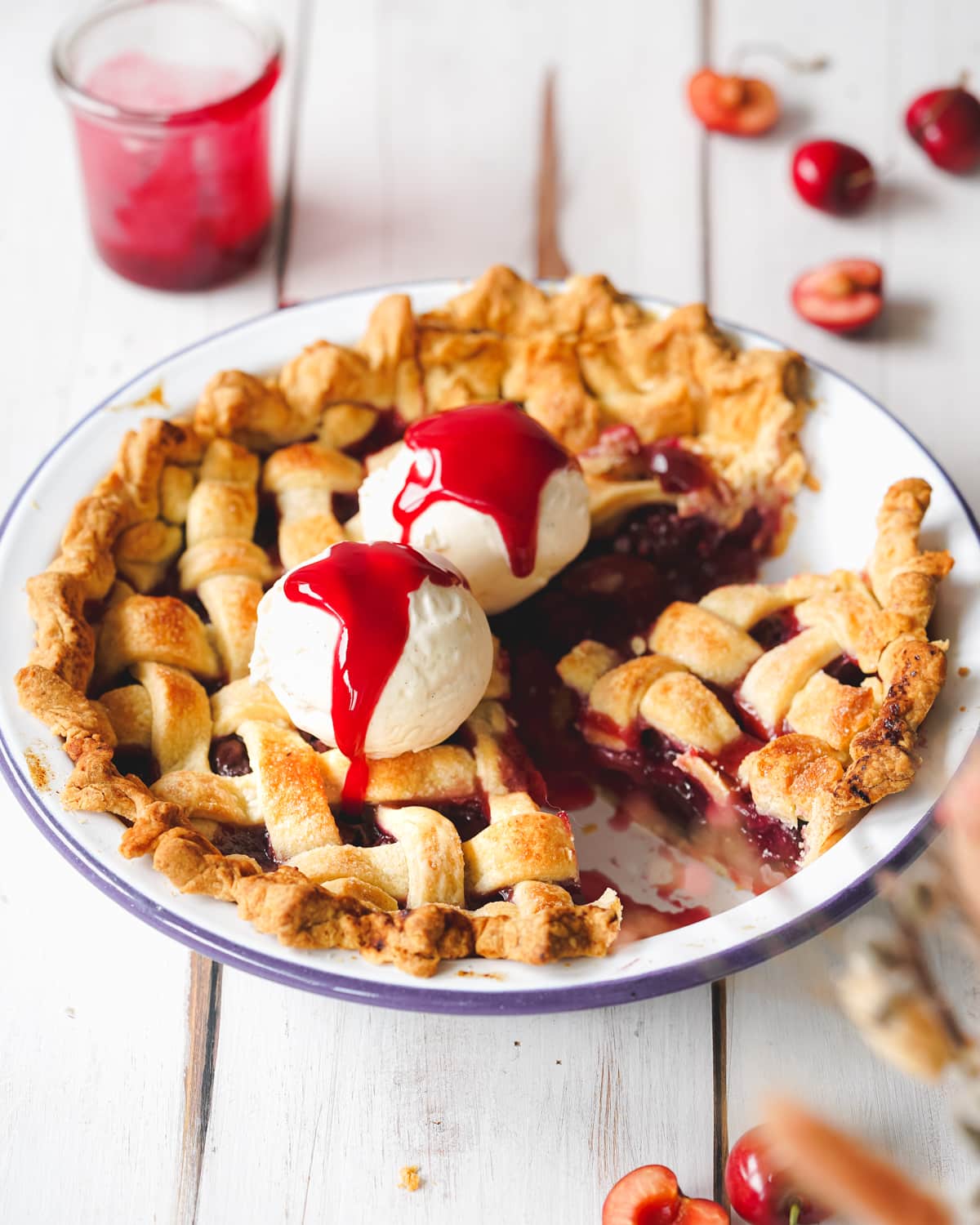 White forest cake is white cake layered with sweet cherries and a white chocolate whipped cream frosting. This showstopping cake is perfect for birthdays or special occasions.
I mean, have you seen anything more beautiful?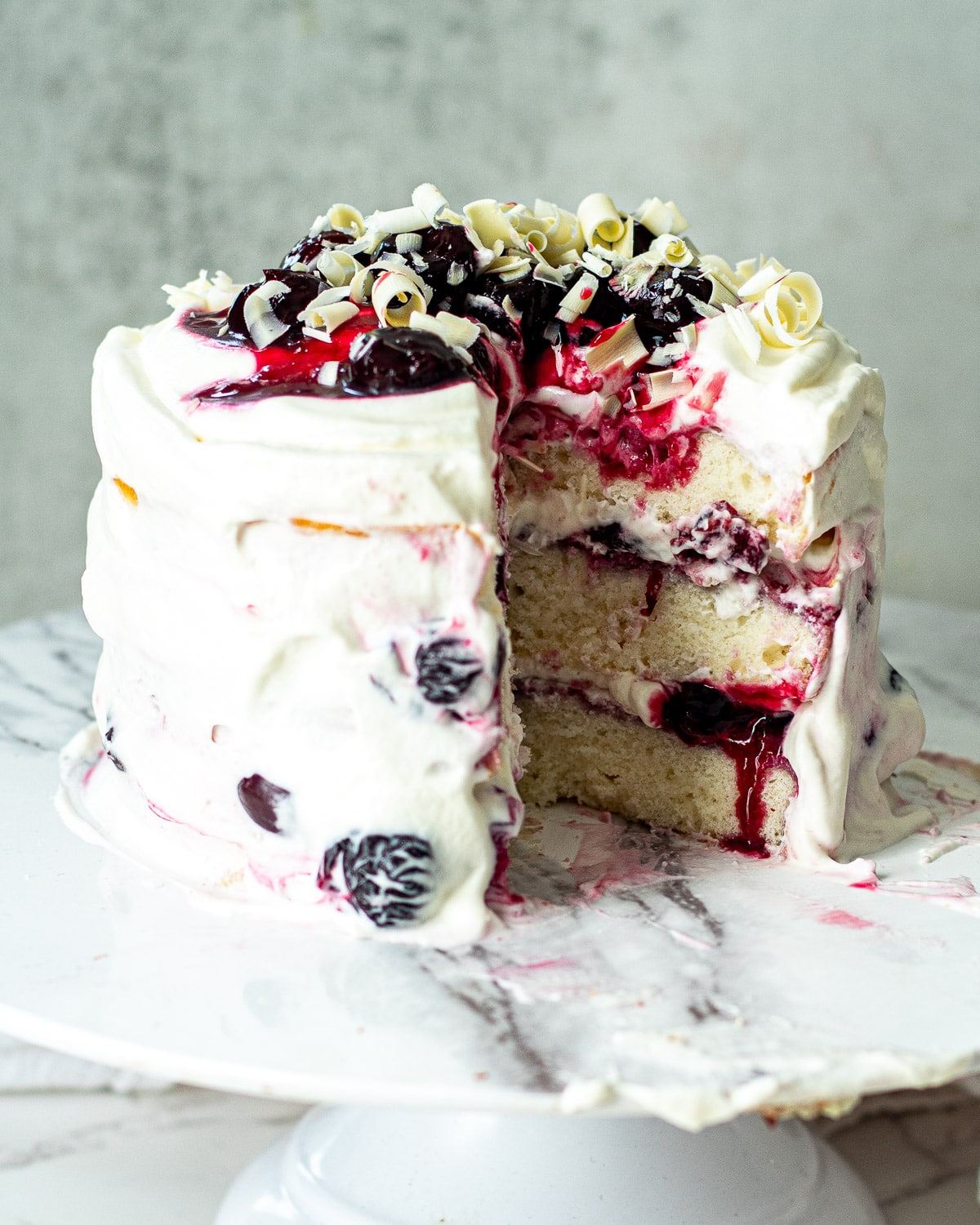 If you're looking for a refreshing summer treat, these cherry mango popsicles are for you! Made with just three ingredients, they are super easy and healthy too!
These delicious pops have no added or refined sugars. Just mango, cherries, and coconut milk, yum!
Keto Cherry Pie Bars are decadent, easy, and oh-so delicious. A buttery crust with a cherry jam filling and an almond flour coconut crumble on top.
It's impossible to resist going back for more because they are that tasty! The low carb cherry pie bars have 5.2 net carbs and are gluten free, dairy free, and sugar free.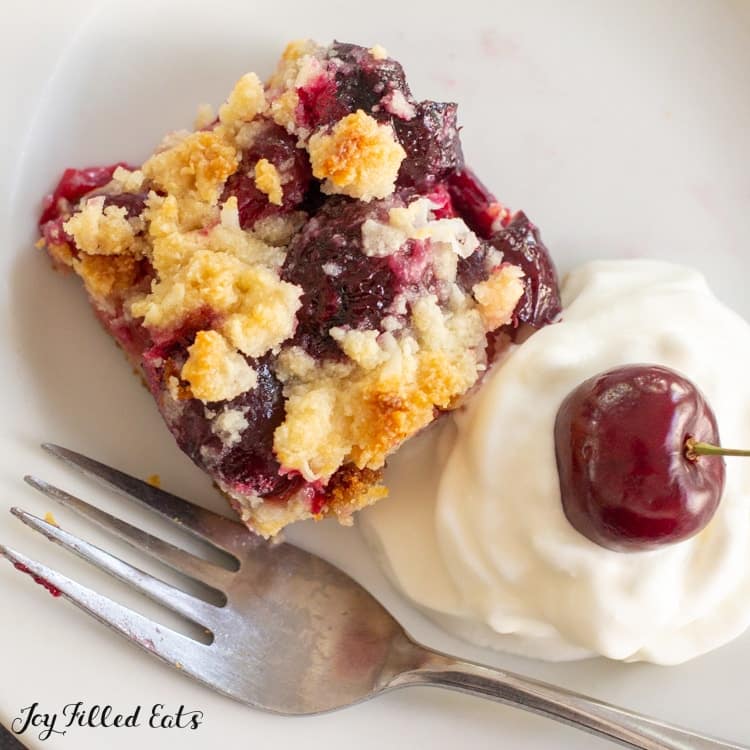 This easy and delicious cherry crumb pie recipe has a homemade streusel topping and a sweet, jammy cherry filling.
It's made with simple ingredients, and it's easy to make too! Enjoy with a large scoop of vanilla ice cream.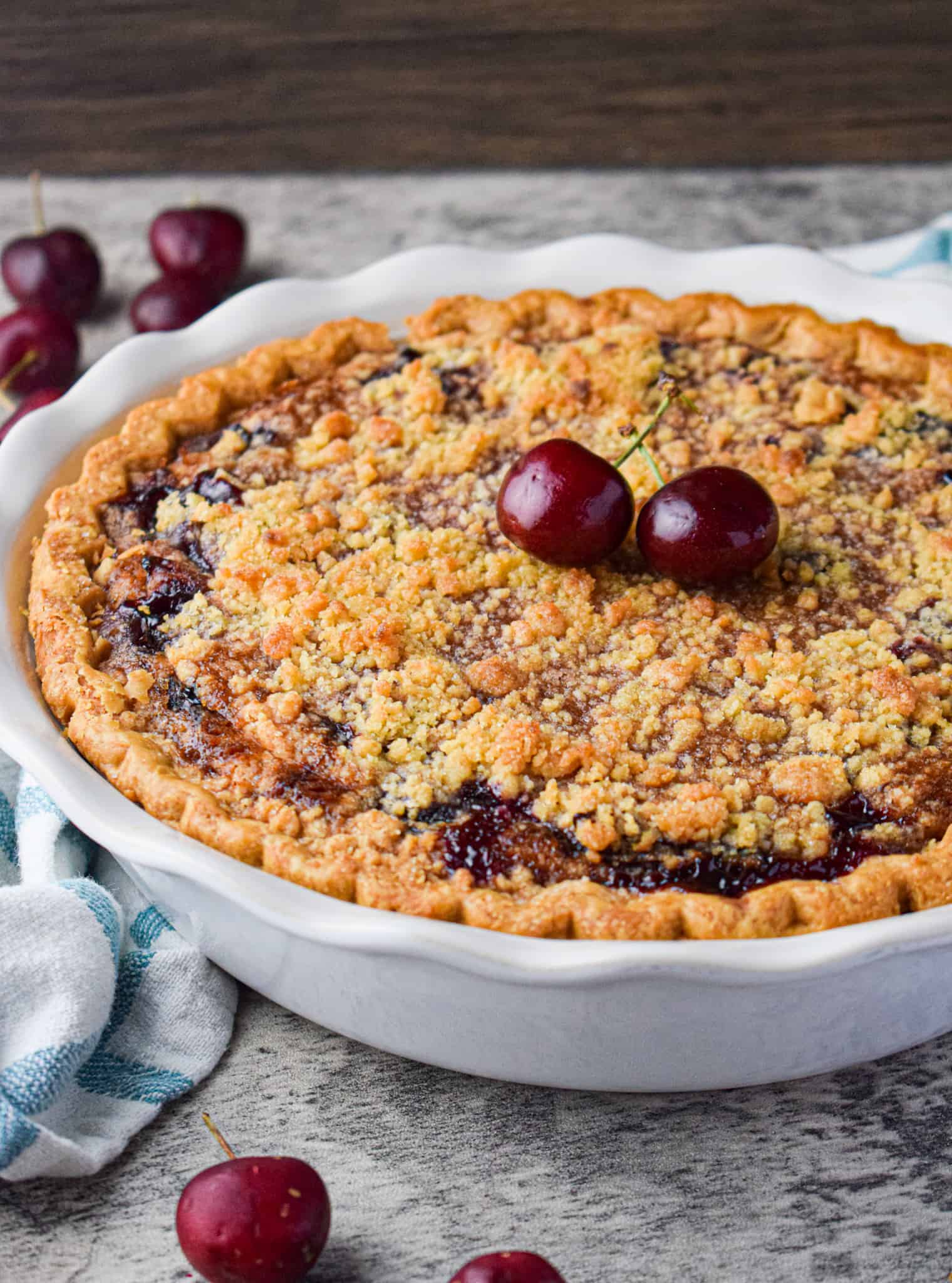 This quick and easy cherry cocktail is perfect for a warm, summer day! These cherry rosé wine are made with three simple ingredients and blended to create a fantastic frozen cocktail.
It's the perfect blend of refreshing and fruity. Perfect for parties or gathering with friends.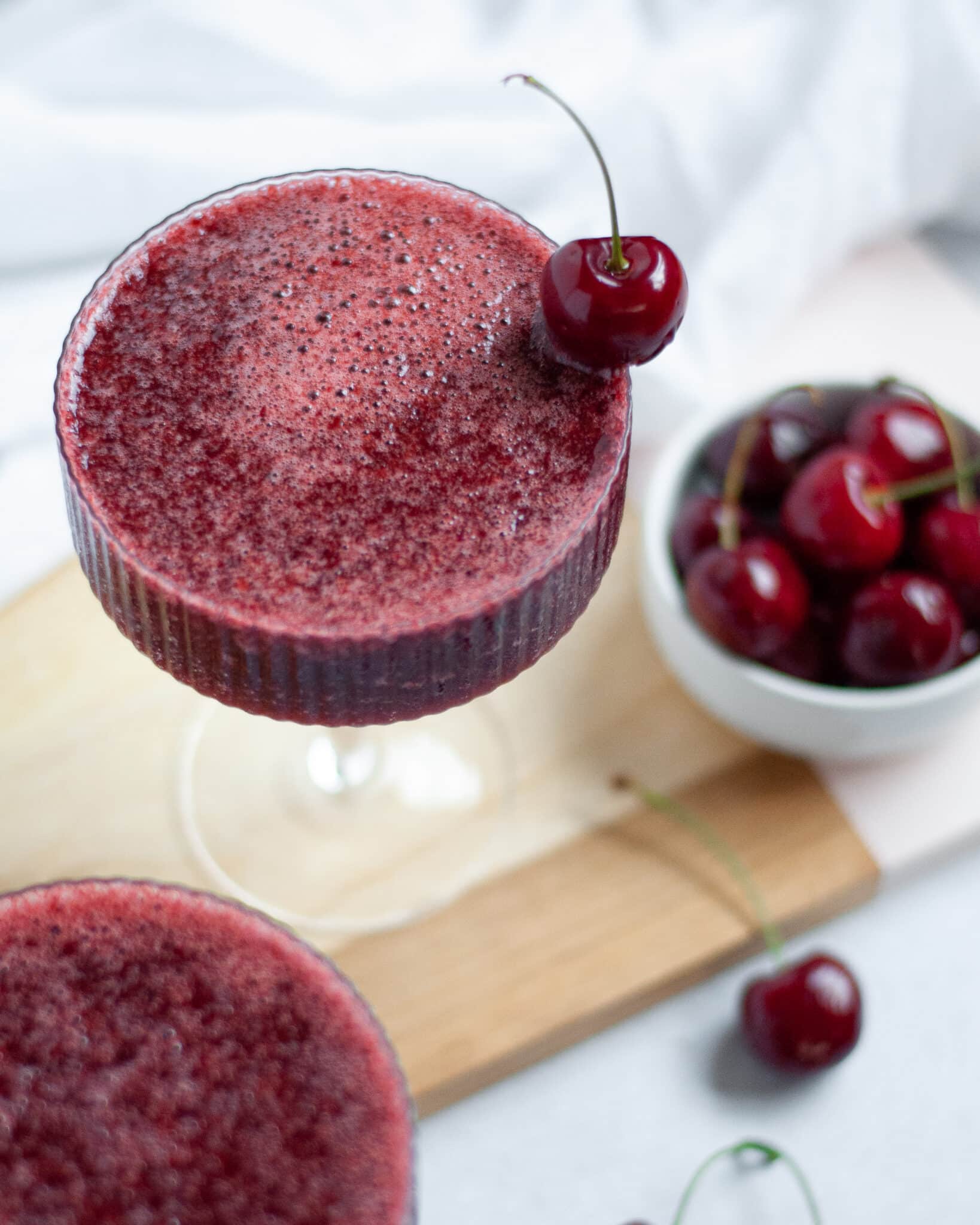 Granita is such a simple and refreshing treat! You just mix the ingredients, chill, and then scrape it up with a fork. This lightly sweetened granita is made with chopped frozen cherries, blackberries, and red wine.
But it doesn't stop there! It's also topped with a sweetened black pepper sour cream. Yes, please!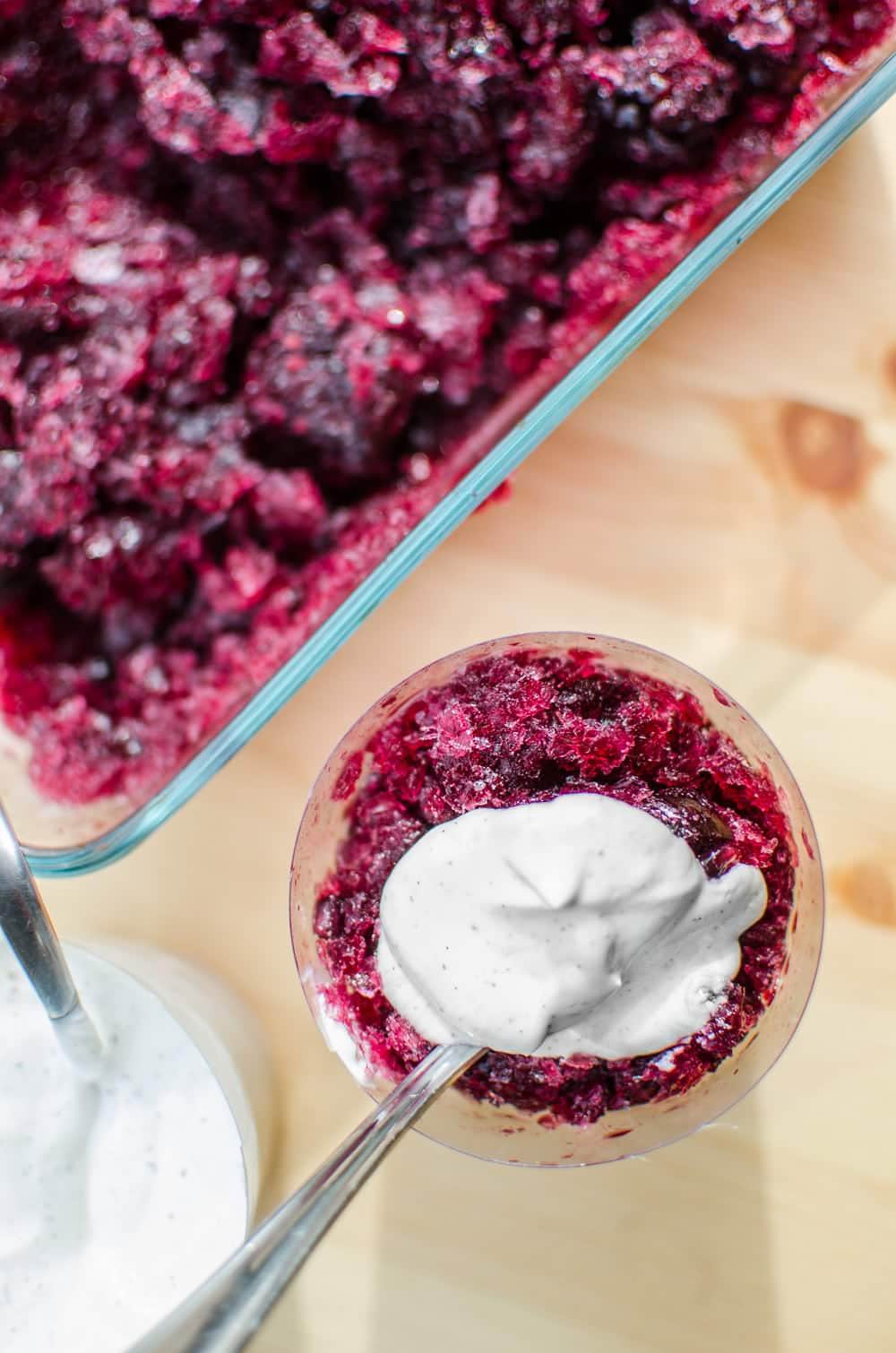 This cherry flapjack recipe is addictively tasty. These fruity, oat squares are crisp on top, chewy and decadent underneath, with bursts of fresh cherry flavor.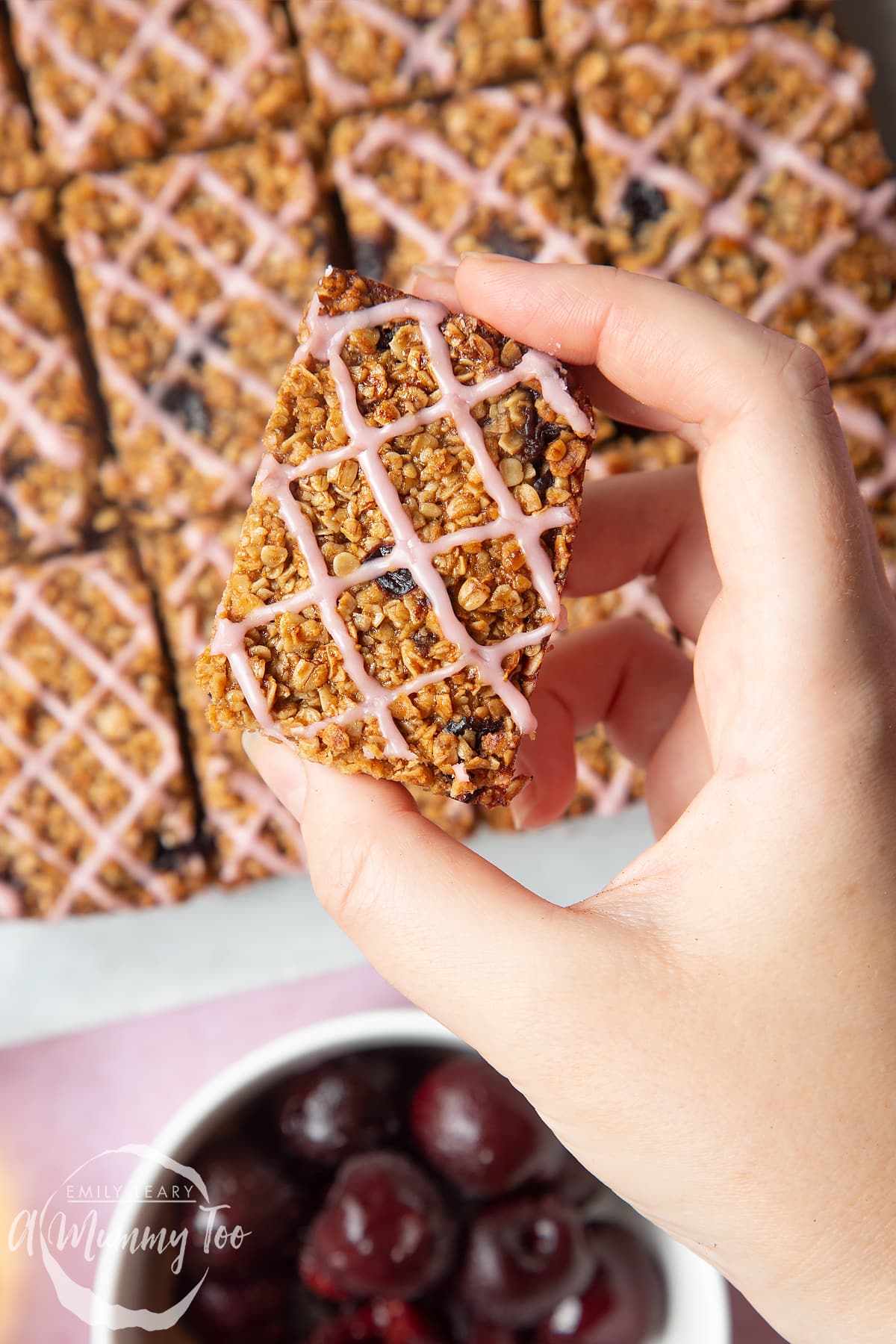 This classic black forest cherry cake is full of rich, luxurious flavor! Deep, chocolate-y sponge cake layers, a bit of cherry brandy, fresh or frozen cherries, whipped cream, and chocolate shavings combine in a lovely dessert for any occasion!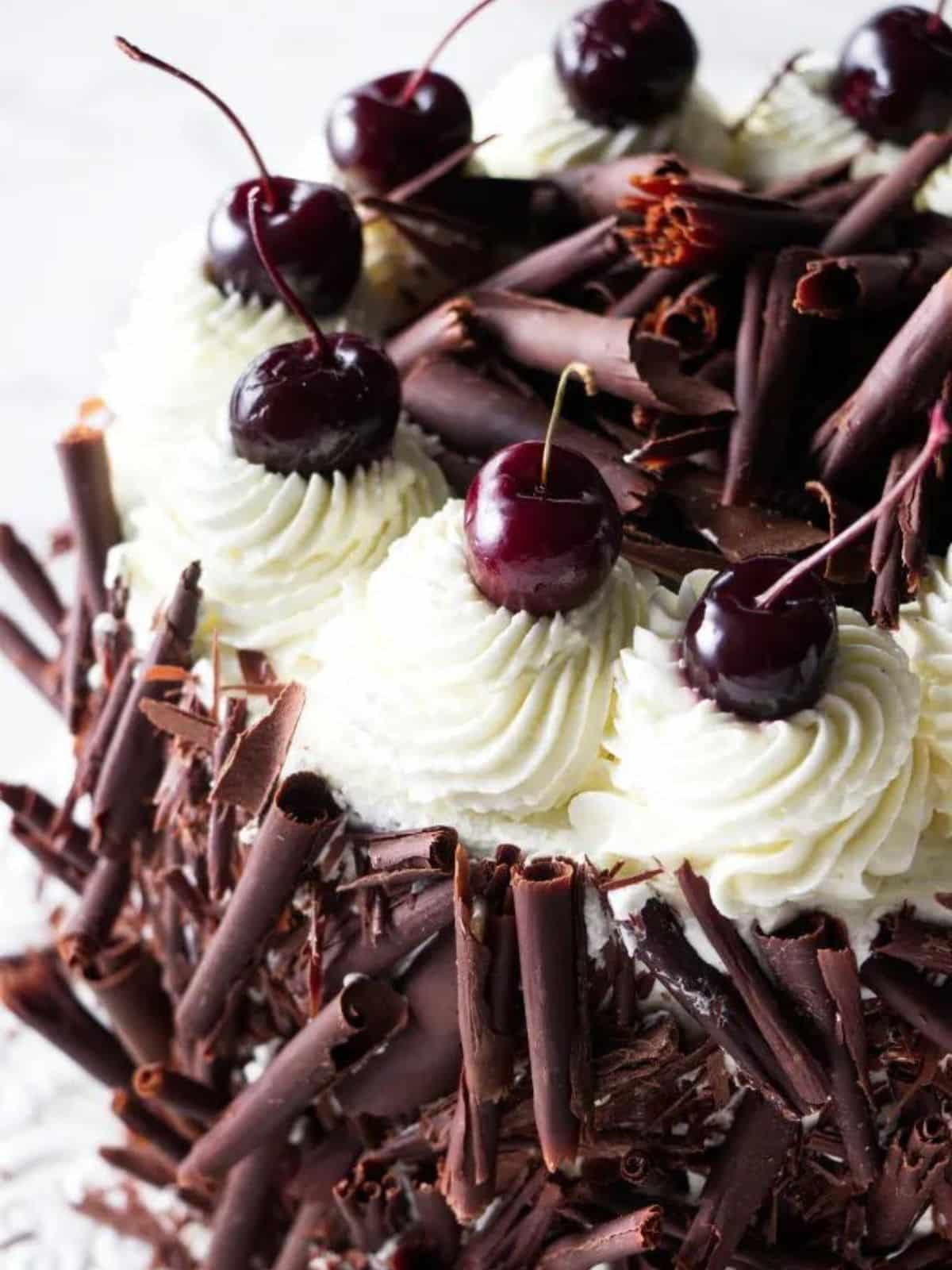 This cherry apple crisp is made with tart cherries and sweet apples with a buttery oat crisp topping. Crown this simple, comforting dessert with a scoop of vanilla ice cream and dig in! Naturally vegetarian and gluten-free adaptable.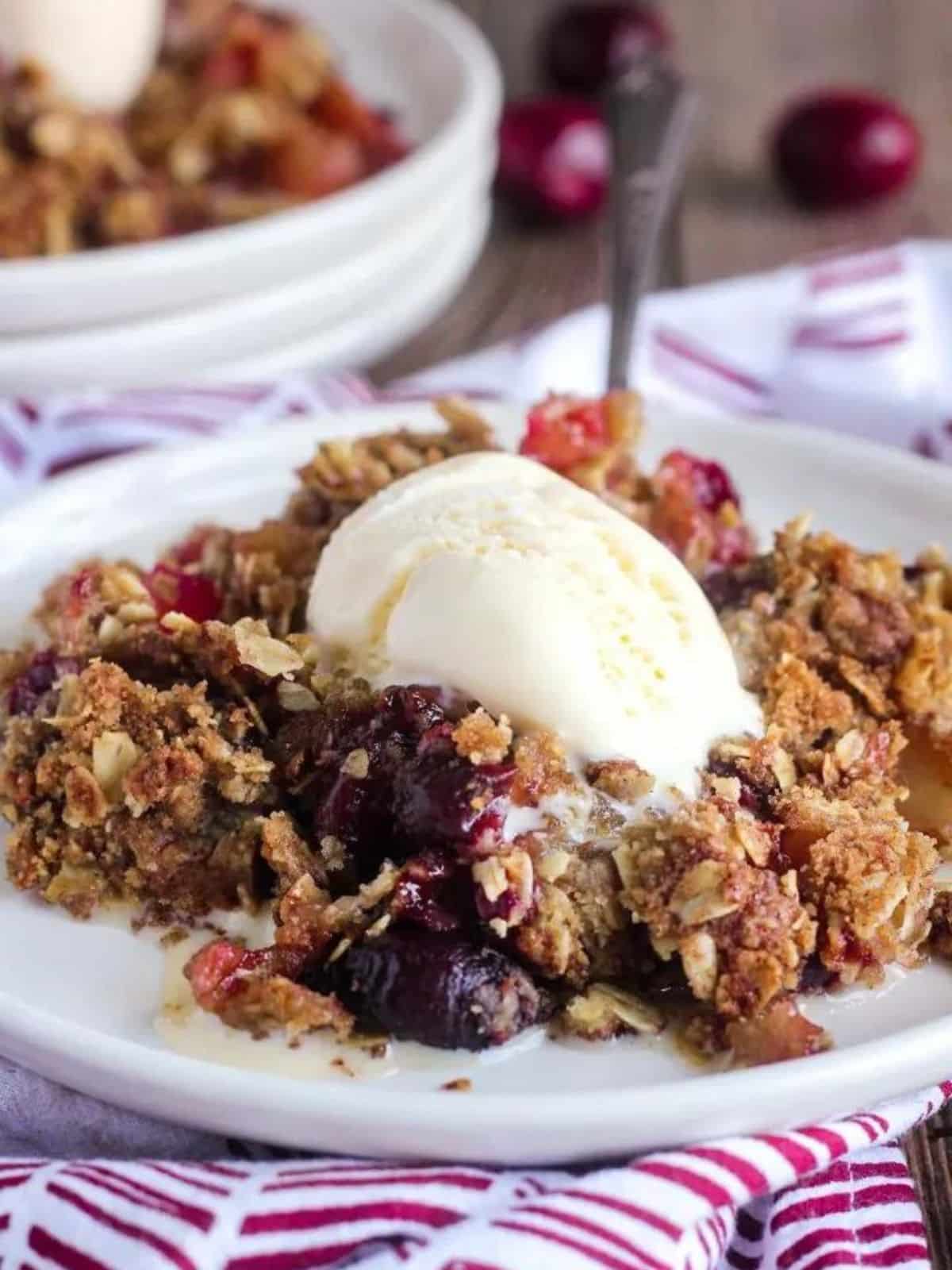 I love overnight oats on busy mornings. They're an easy way to pack in nutrients, but they taste delicious.
This nutritious flavor is made with chocolate milk, cherries, and bananas. Prep it the night before, then grab-and-go in the morning!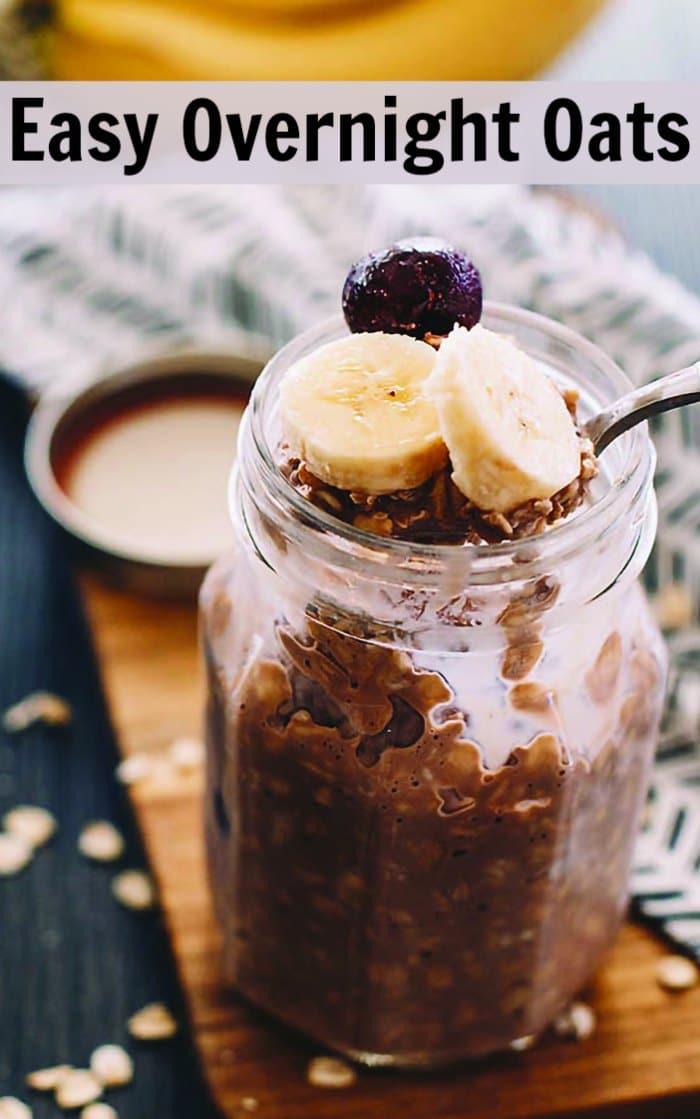 Think sweet cherries are just for dessert? Think again! Succulent rack of lamb is rubbed with garlic and thyme then roasted.
Enjoy this droolworthy rack with a pan sauce made of red wine, fresh or frozen cherries, and herbs. Yes, please!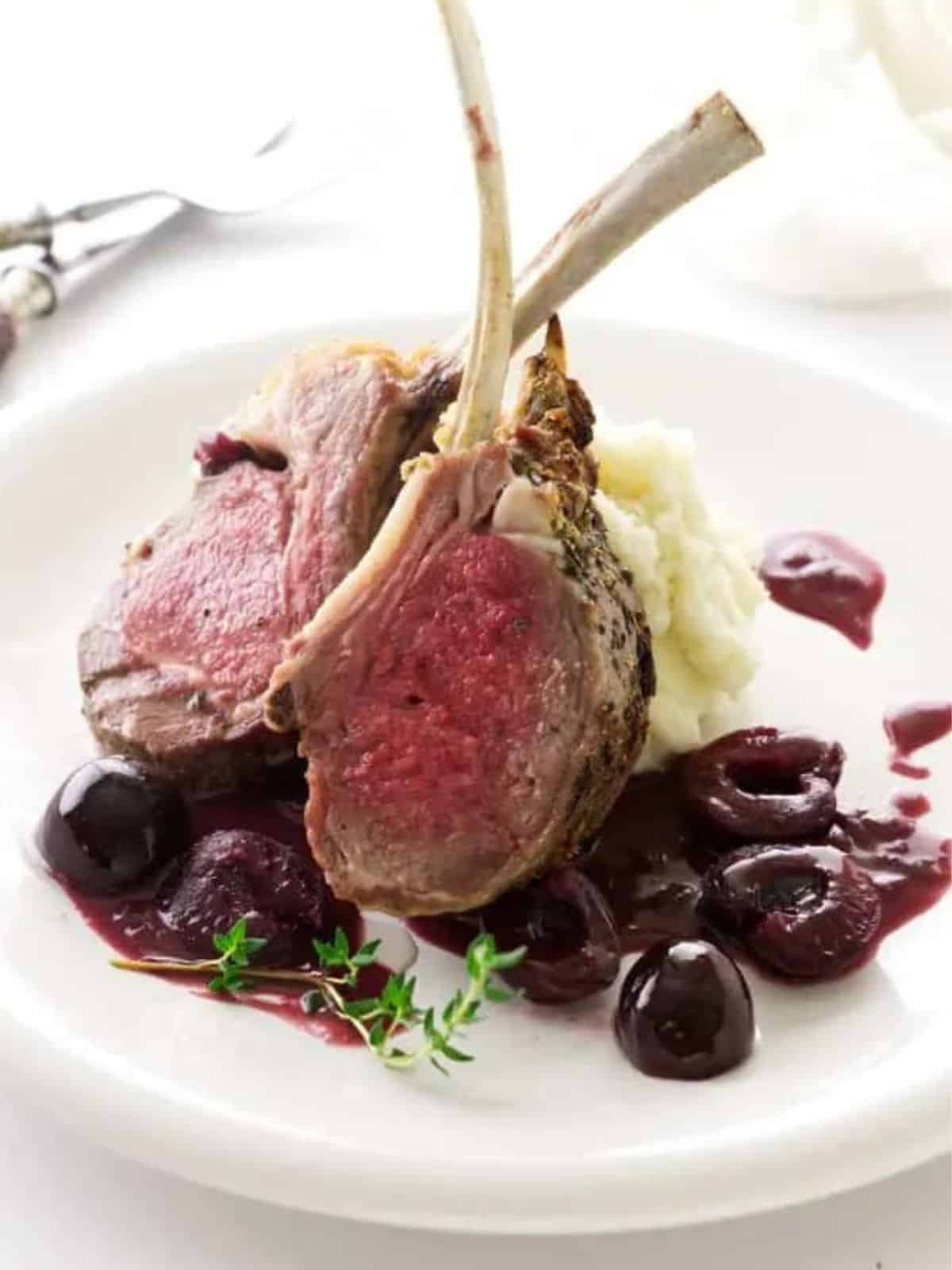 Grilled pork tenderloin is the best match for a sweet cherry sauce. This easy cherry sauce comes together in just 10 minutes.
The pork tenderloin also cooks quickly and the smoky, charred exterior adds so much flavor and texture, making this dish a must-try for a weeknight dinner or causal get together.
More Frozen Recipes:
More ways to use up frozen fruit!