When it isn't peach season, I still crave nectarous peaches! If you do as well, these frozen peach recipes won't disappoint. Frozen peaches to the rescue.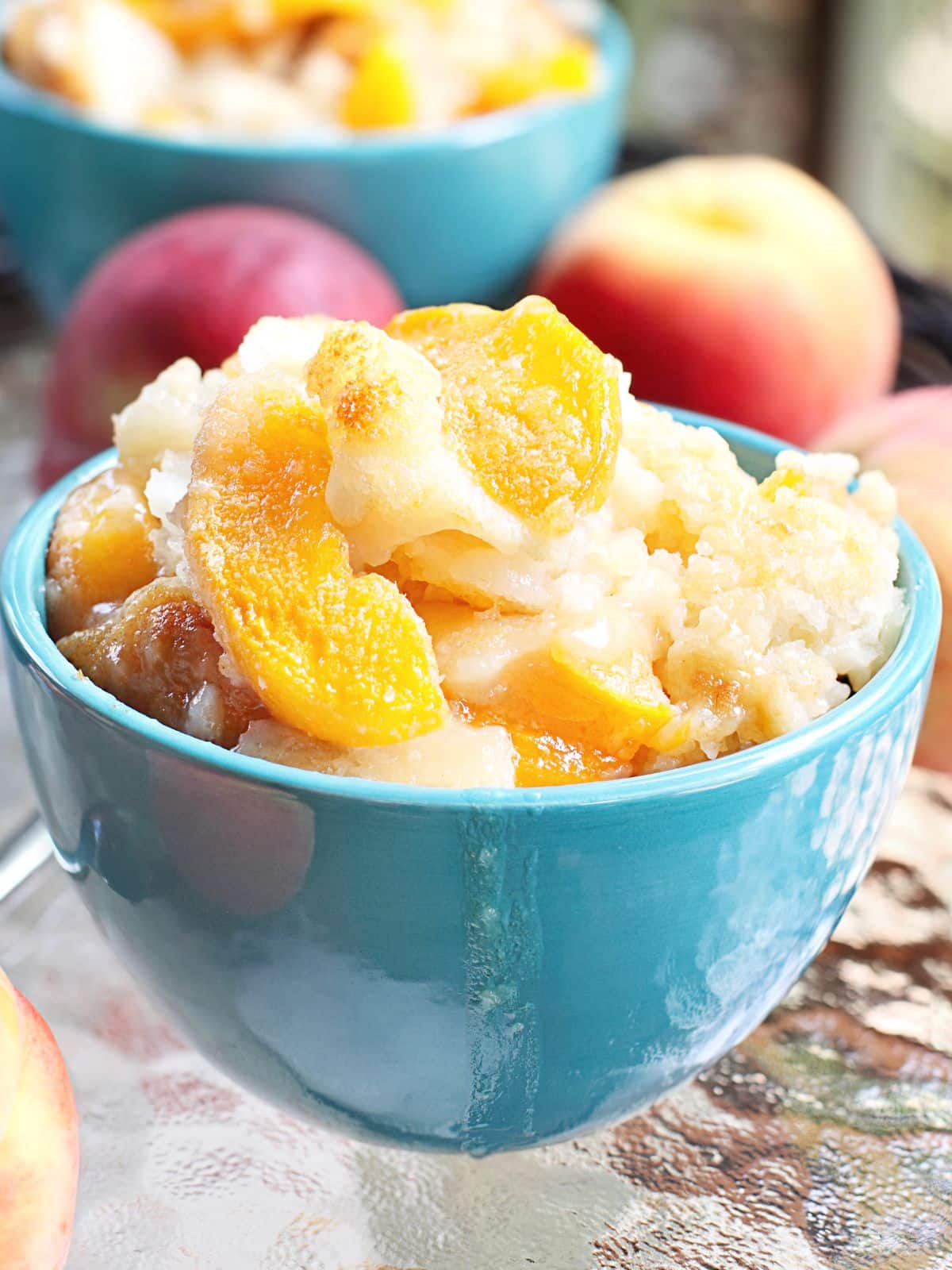 Is there anything as glorious as a peak-season peach with it's sweet-tart flavor and juicy flesh? Not even close.
Unfortunately, peaches are only in season June through August, which is a short window for peach lovers!
Thankfully, you can find frozen peaches all year long. While they're not always as sweet as fresh peaches, they do get the job done! And these frozen peach recipes make the most of this frozen staple.
Baking with Frozen Peaches
There are a few things you need to consider when baking with frozen peaches.
Frozen fruit releases more liquid. This isn't always a big deal, but for certain desserts it's detrimental. For example, if you use frozen peaches in a light and airy sponge cake, all the excess liquid will weigh it down! The best thing to do is look for recipes that call for frozen peaches. Or recipes that specify you can swap them in.
They aren't always as sweet. Frozen peaches vary in sweetness depending on the brand. Some off brands aren't sweet enough and may need additional ingredients to compensate. For example, a peach smoothie with frozen peaches may need added honey or peach juice.
Sometimes you need to defrost them. Some recipes call for the peaches to be defrosted and drained. Don't skip this step if specified! It will prevent the extra liquid from ruining the recipe.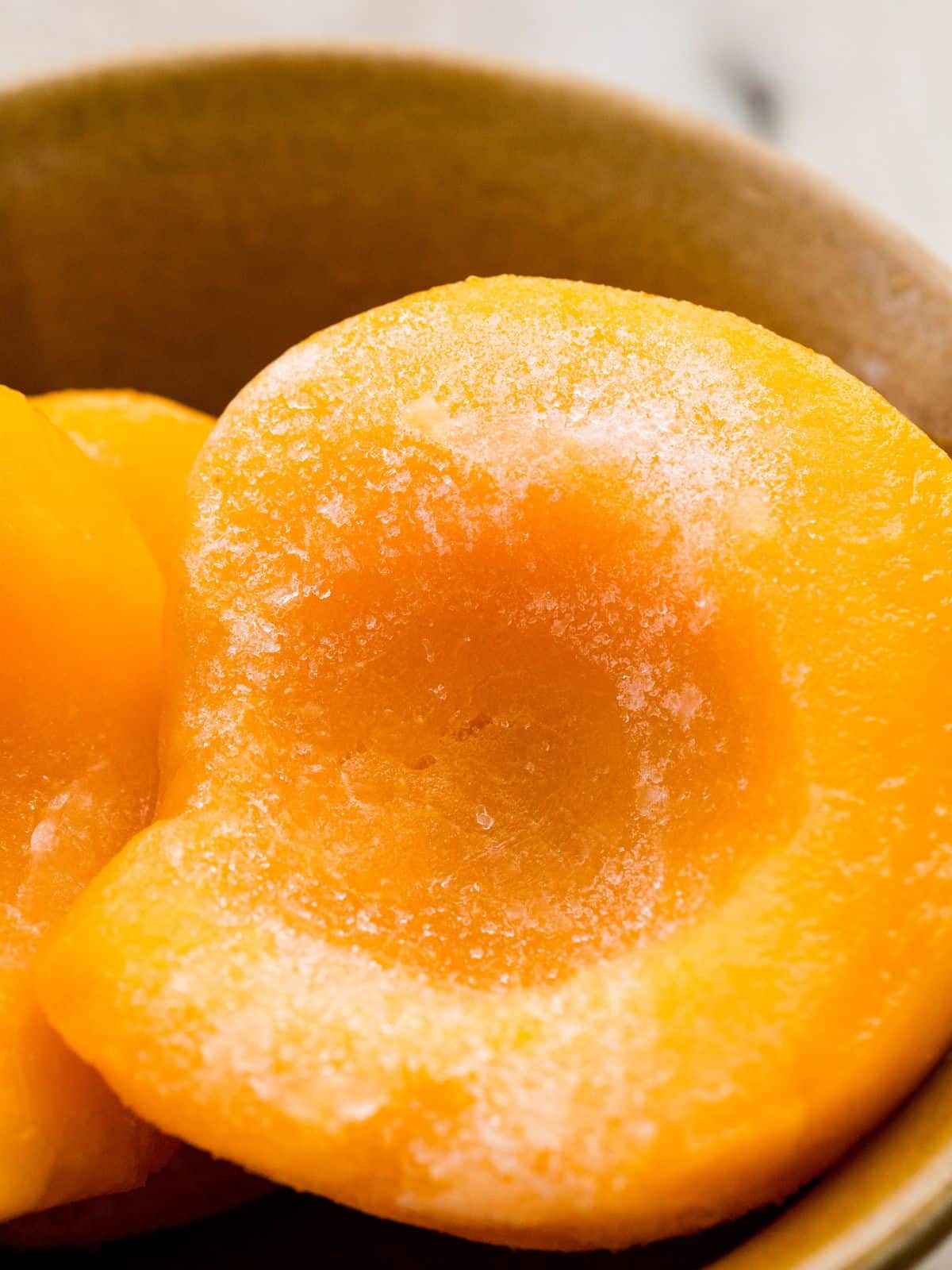 Ways to use frozen peaches
Here's a few ways I like to use up a bag of frozen peaches:
Compote - Chop up the frozen peaches and cook in a saucepan over medium heat with brown sugar and lemon juice. Spoon onto pancakes, waffles, or yogurt!
Smoothies - Frozen peaches are great for smoothies! They play well with others so don't be afraid to mix things up. Try adding strawberries, pineapple, mango, or raspberries too.
Frozen yogurt - Combine frozen peaches, honey, lemon juice, and yogurt in a food processor. Blend until creamy and smooth! Enjoy immediately.
Peach crisp - Use them in your favorite peach crisp recipe. Just thaw and drain them first.
Sangria - An ideal way to keep your sangria chilled, while adding a peachy flavor!
Frozen Peach Recipes
1. Peach and Mango Daquiri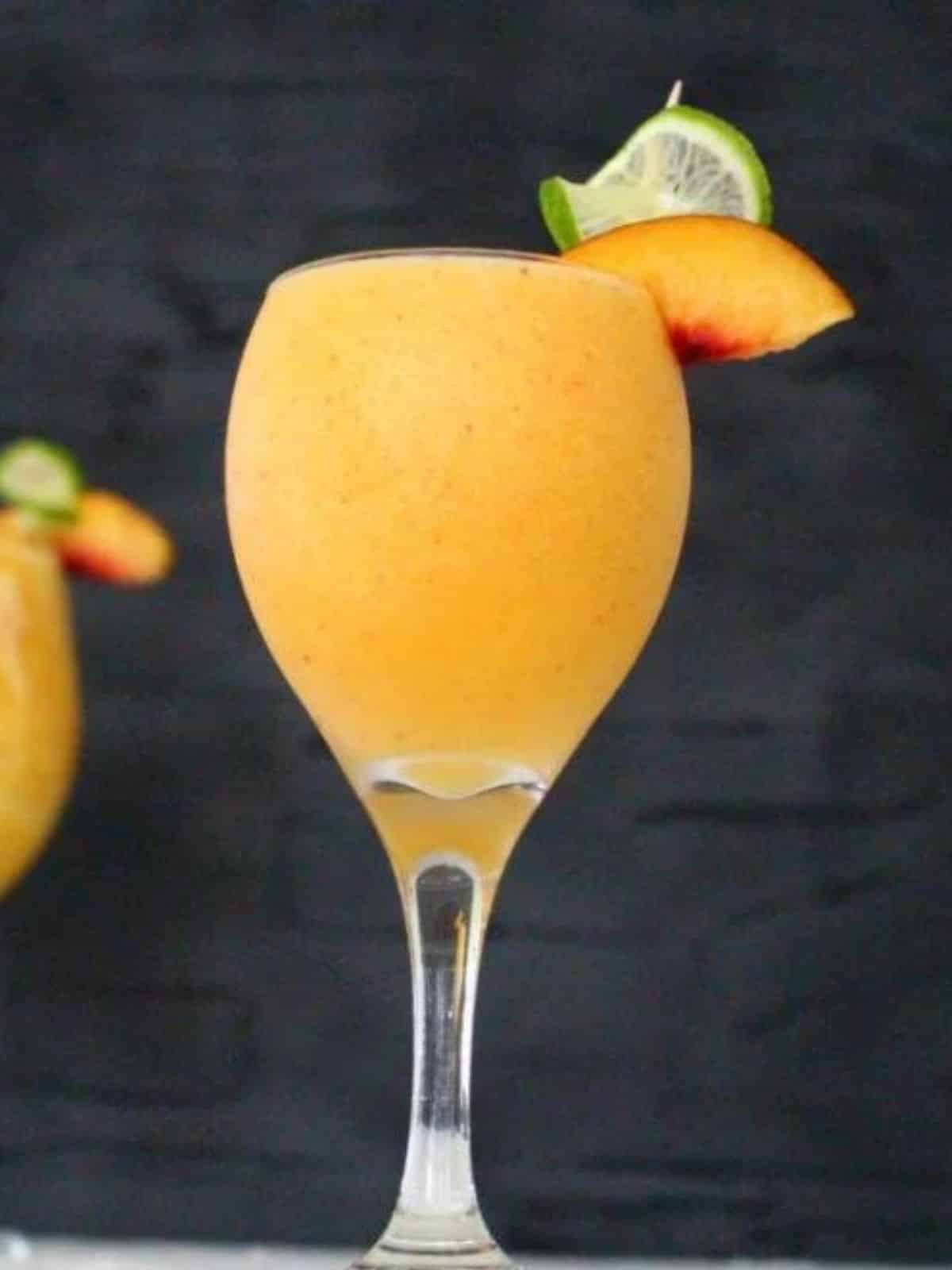 A refreshingly sweet summer cocktail to drink on the porch or at the pool! This daquiri features frozen mango, frozen peaches, white rum, and pineapple juice.
Leave out the rum and make a batch for the kiddos too! Everyone will love this frosty beverage.
2. Strawberry Peach Smoothie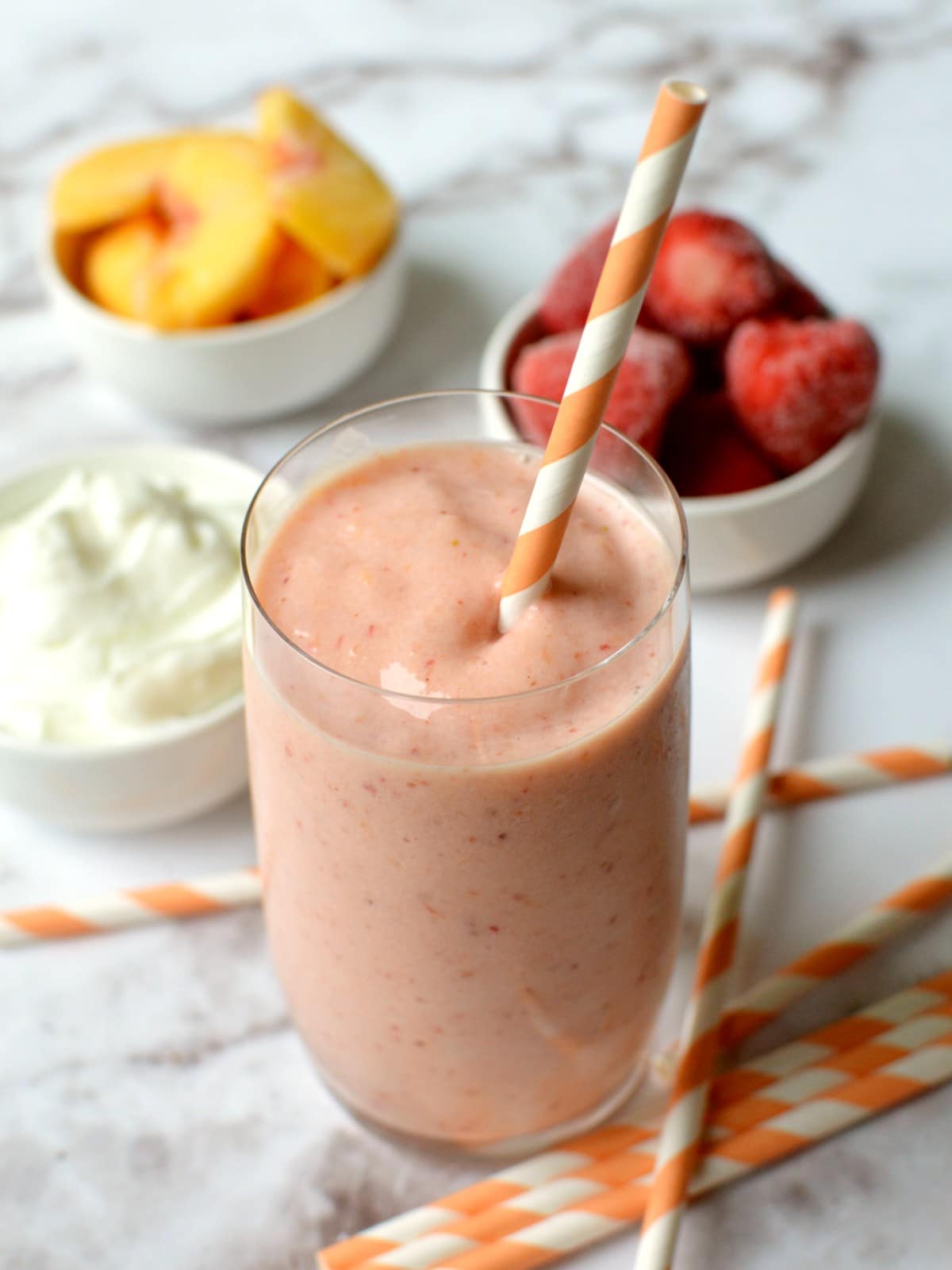 Strawberries and peaches are a match made in heaven! This strawberry peach smoothie is a nutritious way to start the day and it's easy to customize.
It features strawberries, frozen peaches, navel orange juice, and Greek yogurt for a boost of protein. And it only takes 5 minutes to whip up. Yes, please!
3. Easy Peach Cobbler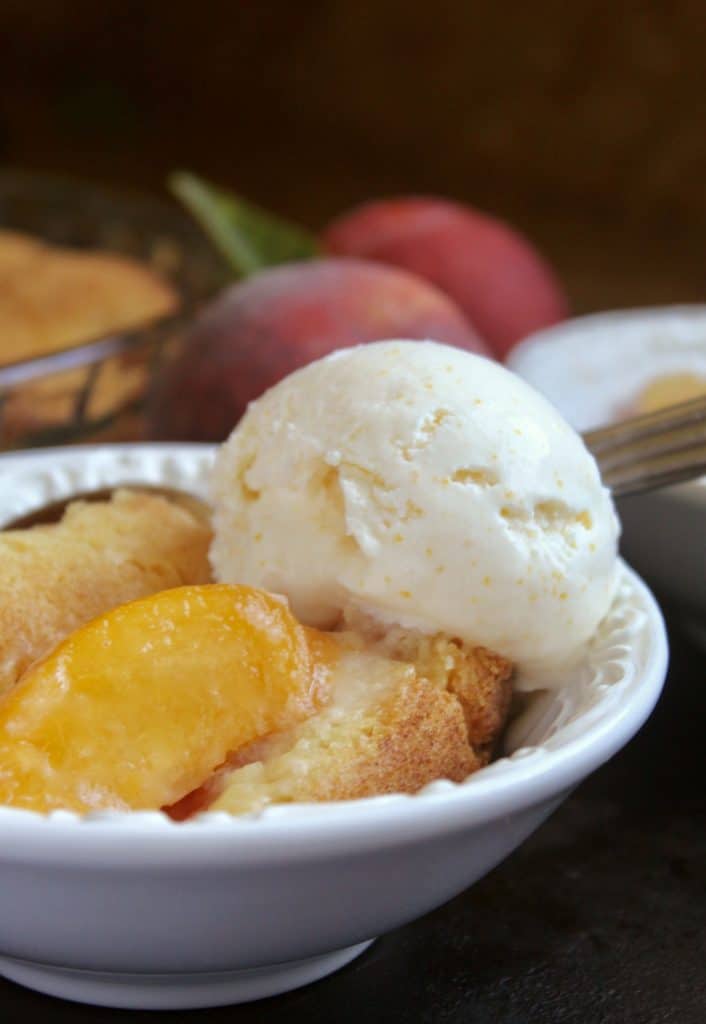 This cobbler is all about the peaches! For this recipe, you can use fresh, frozen, or canned. So no matter what you have on hand, you're good to go!
Peaches are tossed in sugar then topped with a buttery, biscuity topping. Serve with vanilla ice cream!
4. Creamy Peach Popsicles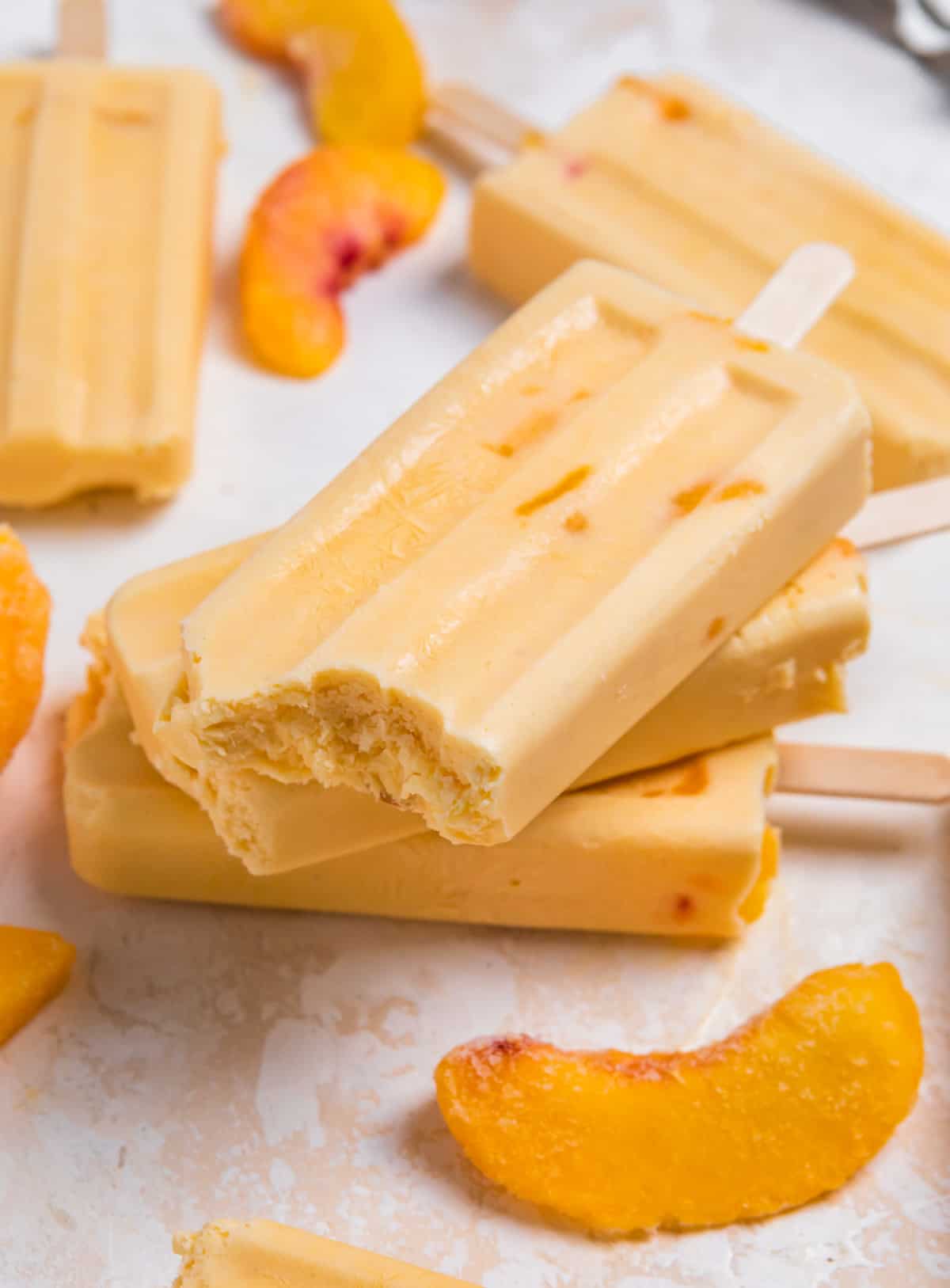 Sweet peach pops that are creamy and NOT icy! They have an ultra creamy base thanks to the whipping cream and chunks of peaches throughout. Perfect on a hot summer day.
You can also make these dairy-free or vegan with a couple simple swaps.
5. Peach Cobbler Egg Rolls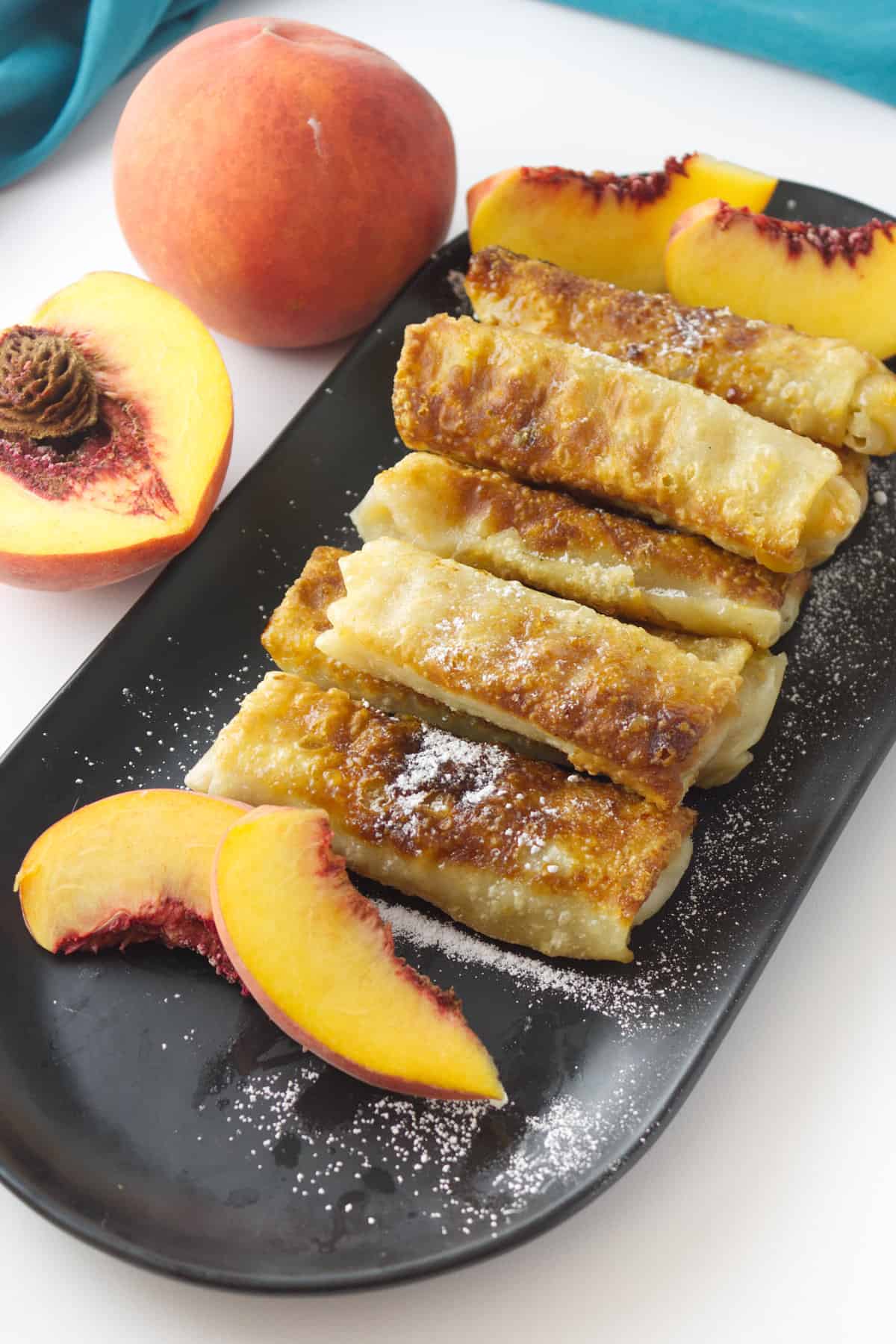 These egg rolls are packed with a peach cobbler filling for a sweet twist on a classic appetizer. The sweet and savory flavors in these egg rolls are downright delicious.
The outsides are crisp and flaky with a gooey peach filling. Serve as a party appetizer, snack, or handheld dessert.
6. Peach Buckle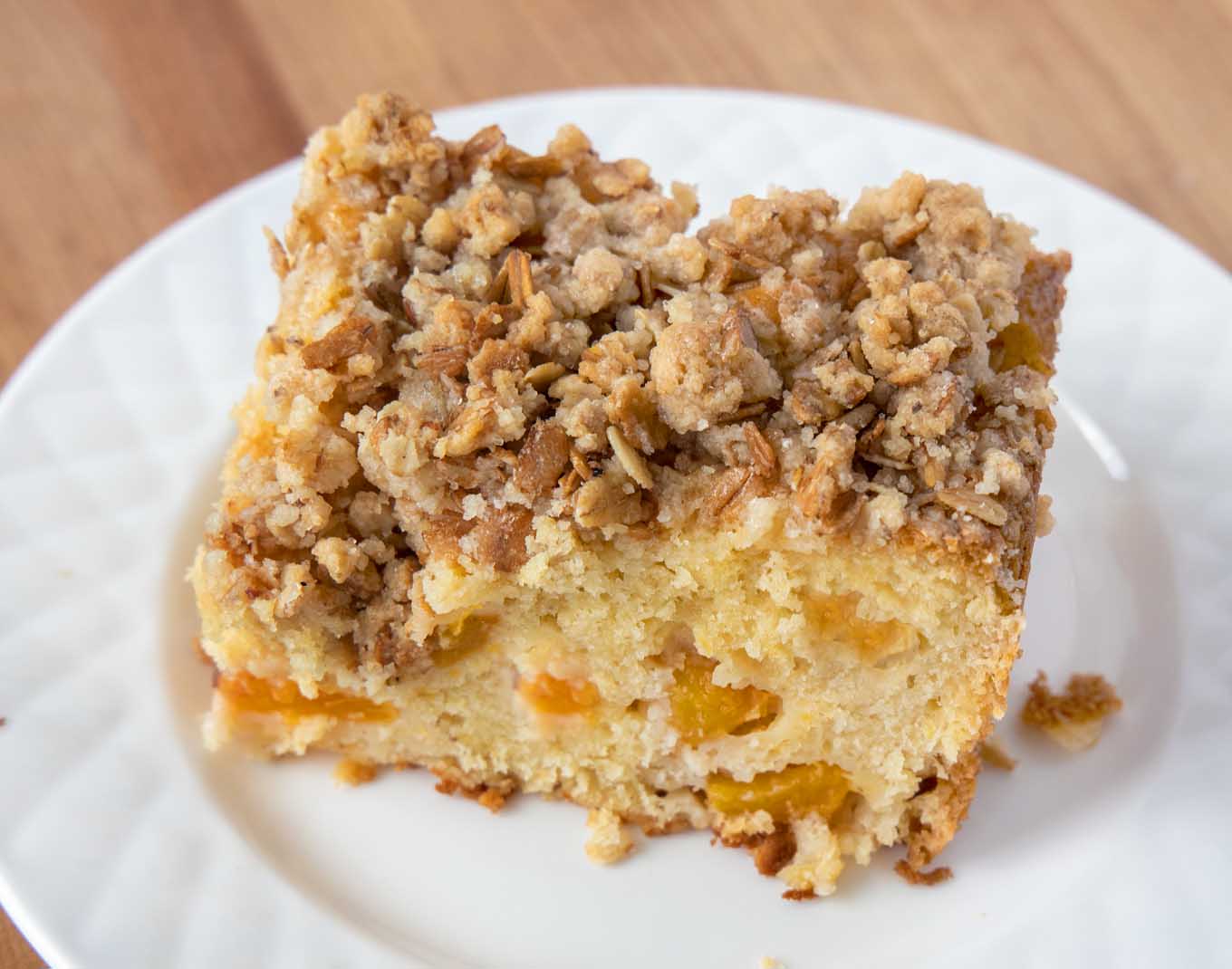 A peach buckle is basically a coffee cake studded with peaches! It's a soft and irresistible cake with an oatey crumb topping. You can use fresh or frozen peaches in this one.
This peach buckle is topped with a lemon syrup straight out of the oven! It's dangerously good, and best served alongside a cup of hot coffee.
7. Peach Mango Pie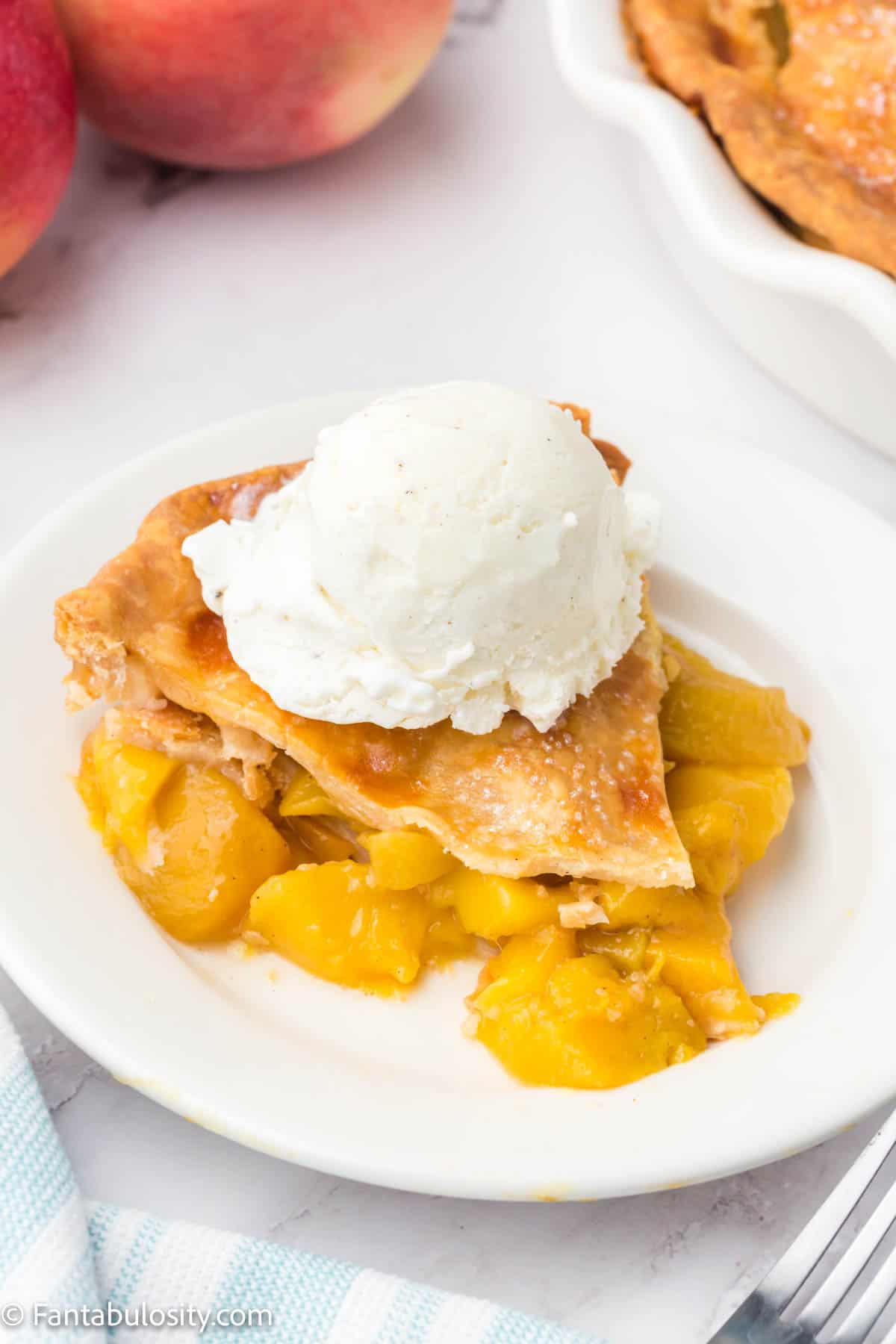 Kitchen shortcuts make this peach mango pie a breeze to make! A store-bought crust and frozen peaches cut the prep time down to just 15 minutes.
Peaches, mango, brown sugar, and cinnamon create a sweet, gooey filling! Top this summery pie with a generous scoop of vanilla ice cream or whipped cream.
8. Peach Mango Smoothie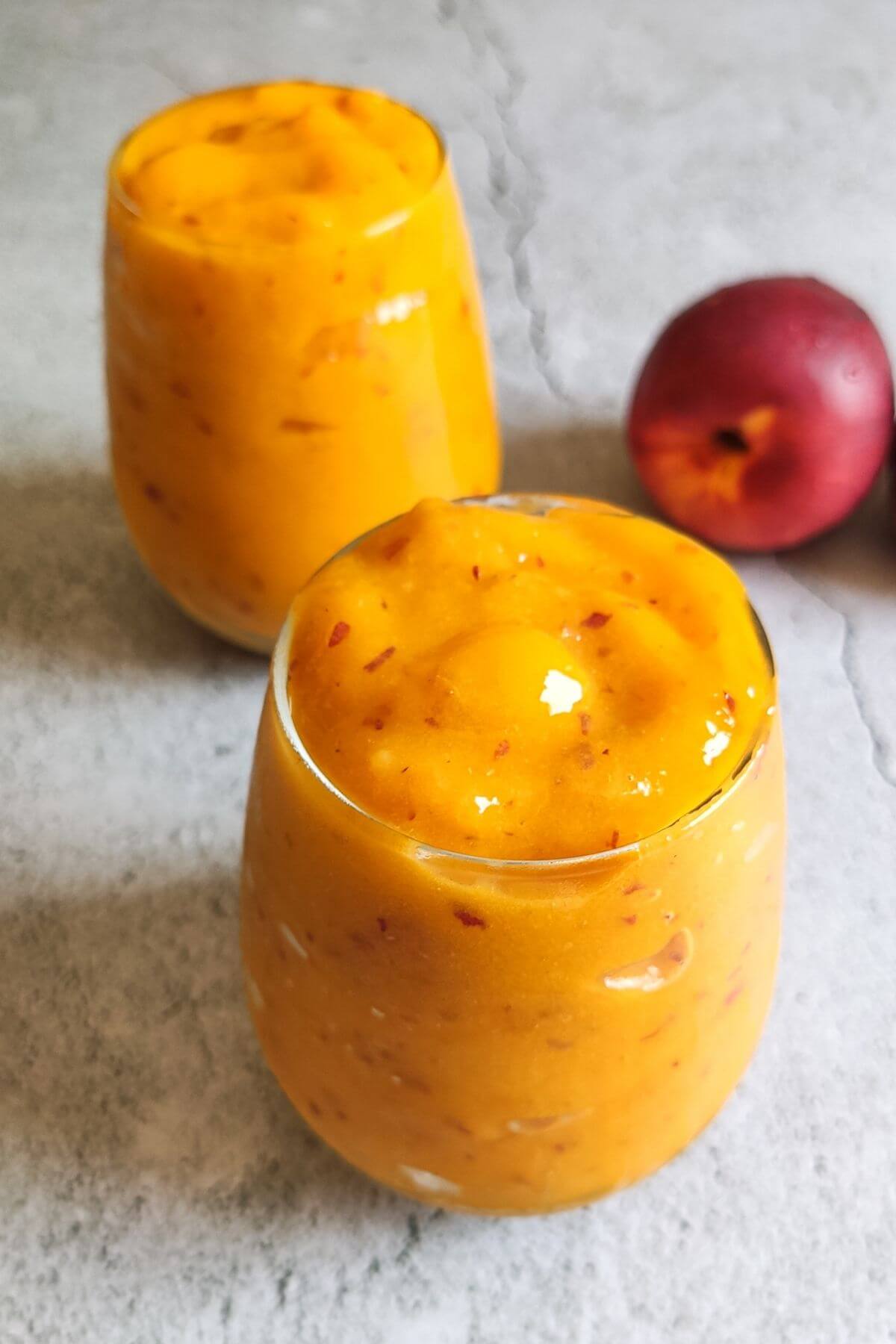 Frozen peaches are fabulous in smoothies and they play nice with others! You can pair them with berries, tropical fruits, or even greens!
This simple smoothie combines frozen peaches, frozen banana, and mango juice. It takes less than 5 minutes to make and it's naturally dairy-free and vegan.
Perfect for a healthy breakfast or snack.
9. Creamy Peach Pineapple Smoothie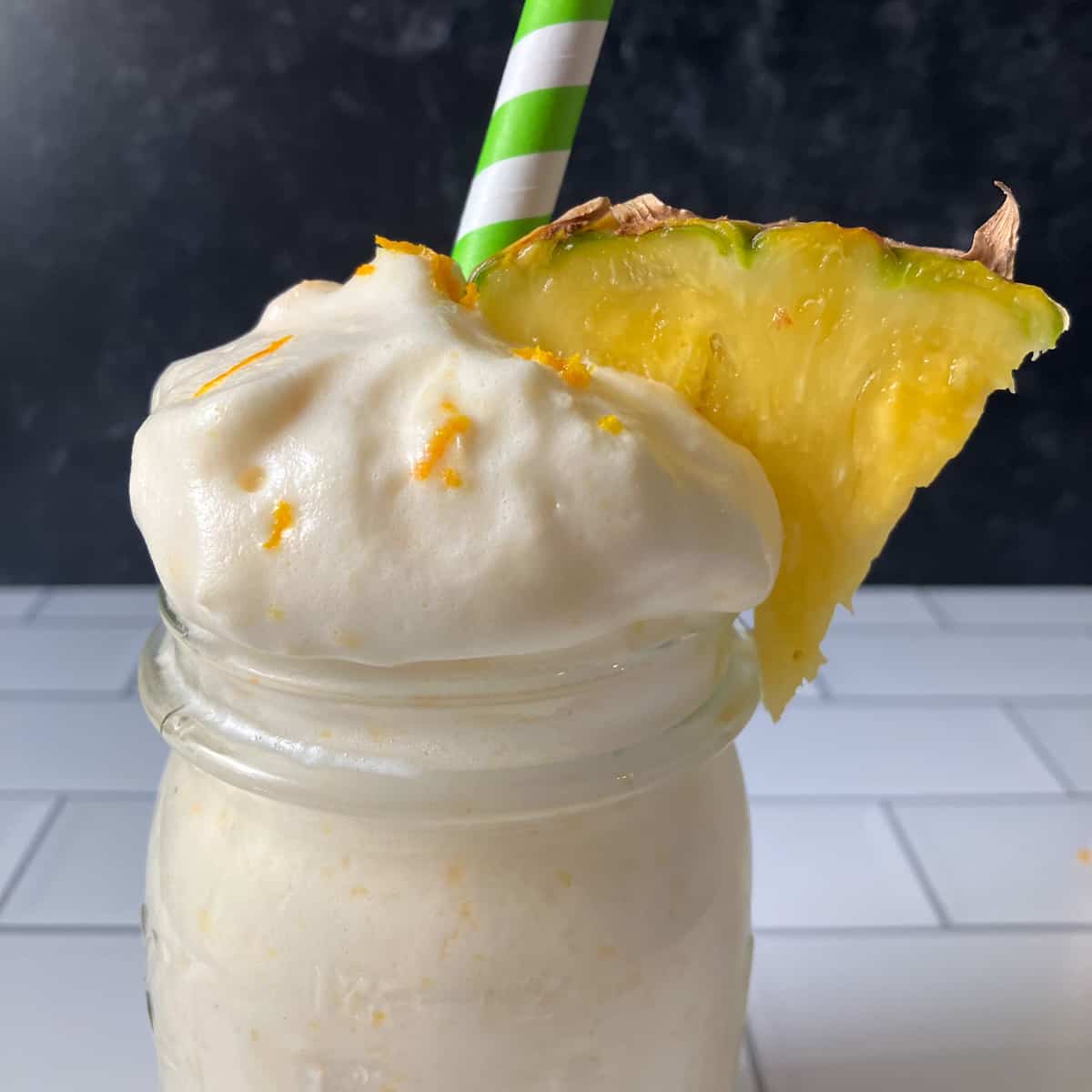 This pineapple peach smoothie is ultra-creamy and light thanks to whipping it with milk! It doubles in volume which gives you a low calorie, refined-sugar-free dessert or snack!
It's the perfect treat to curb your sweet craving without packing in calories, unhealthy ingredients, and added sugar!
10. Strawberry and Peach Crisp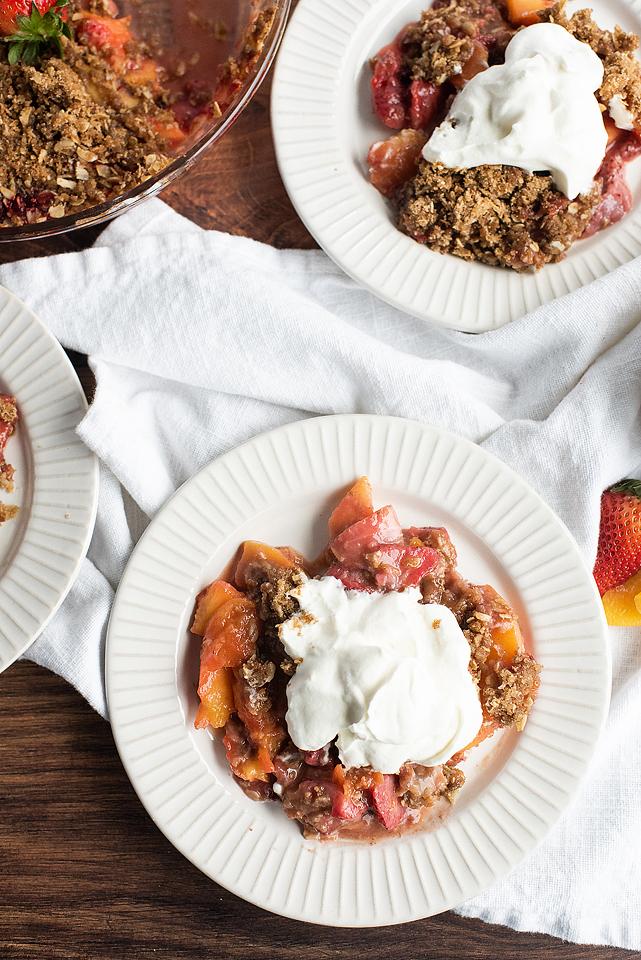 Mango isn't the only fruit that pairs well with peaches! Strawberries and peaches are one of my favorite pairs. They taste delicious in this easy fruit crisp with a crunchy, oatey topping.
Besides the fruit, all you need are five pantry staples - oats, brown sugar, flour, cinnamon, and butter. Easy peasy lemon squeezy.
You can use fresh or frozen fruit in this recipe, so it's perfect for any season!
11. Peach Pie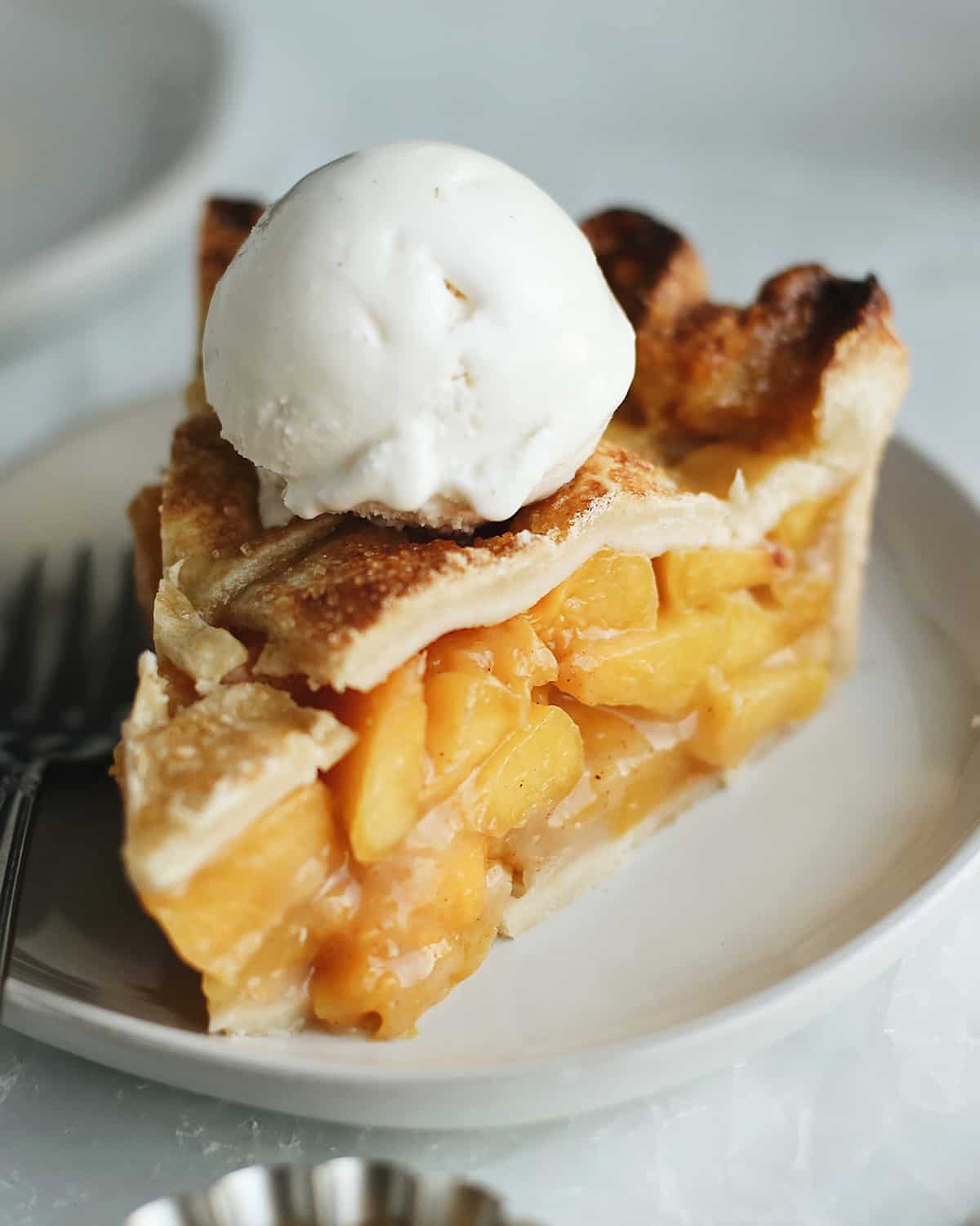 For a classic peach pie with a homemade crust, this recipe won't disappoint. A rich, buttery crust envelopes homemade peach pie filling for the ultimate summertime treat.
Peach pie is a labor of love, but it's SO worth it in the end. You can use both fresh or frozen peaches in this one. Just be sure to thaw and drain frozen peaches first.
12. Five Minute Peach Ice Cream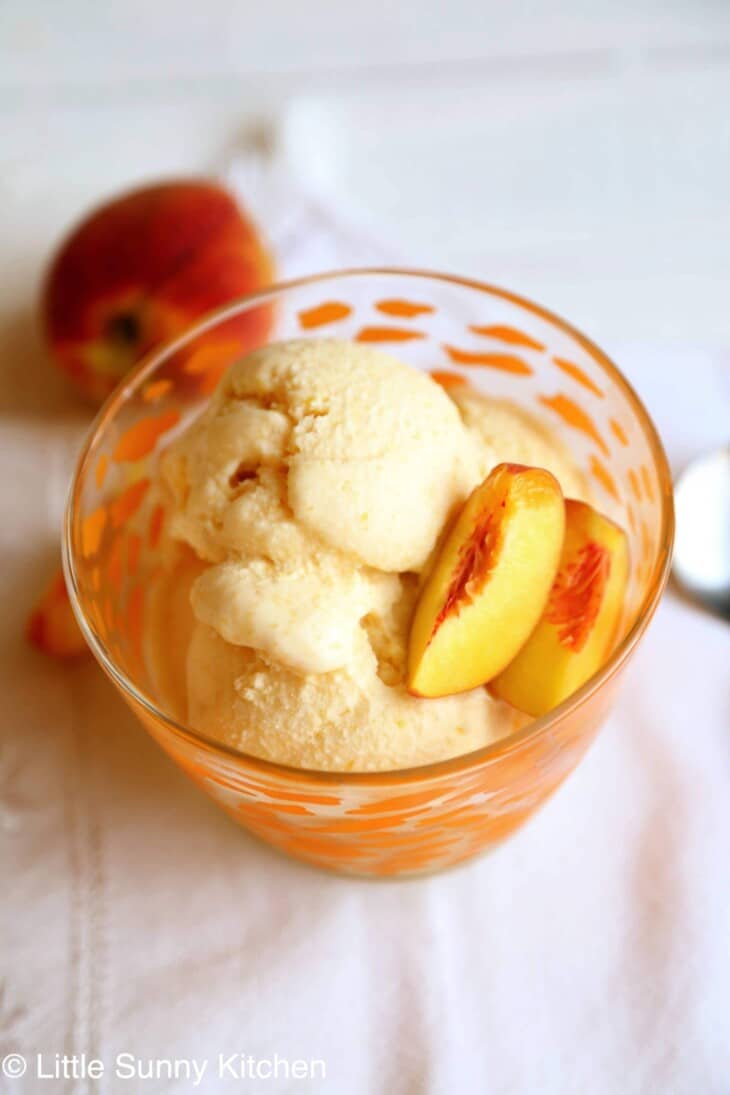 This 4-ingredient peach ice cream is super simple, with no ice cream maker required! It's fresh, sweet, and much healthier than regular ice cream.
All you need are frozen peaches, honey, yogurt, and lemon juice. Just blend until creamy and scoopable, then serve immediately!
13. Peach Smoothie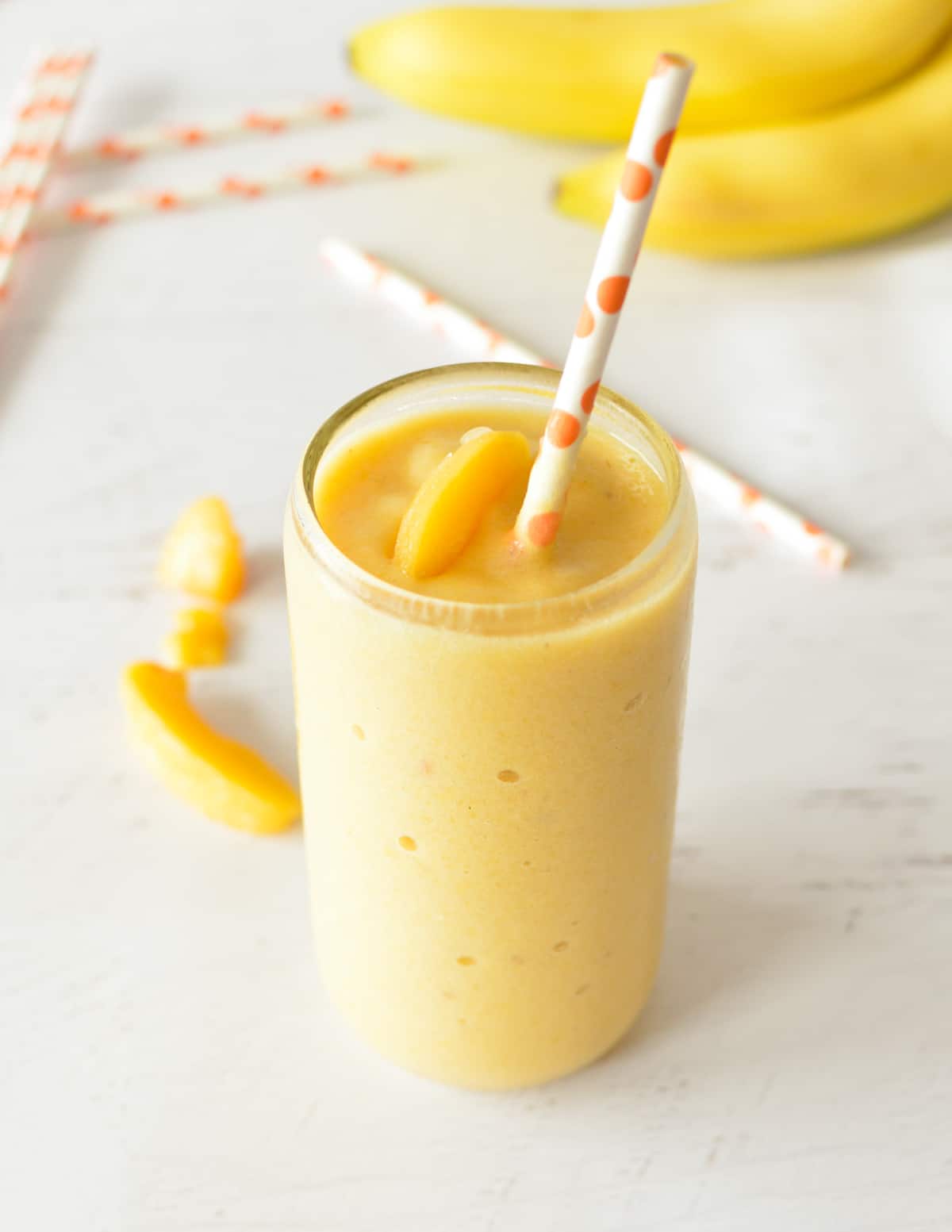 This peach smoothie is ALL about the peaches! It's just five ingredients and takes less than 5 minutes to make.
Just throw everything into your blender and pulse until smooth. I always make this one on a HOT summer day.
14. Peach Sorbet
I've always loved the fresh and fruity taste of sorbet. Sorbet is just a mixture of fruit or berries and sugar that's churned into a scoopable consistency.
This peach sorbet is super quick and simple, with no sugar syrup or ice cream maker required. Just blend until smooth and freeze for later.
15. Keto Peach Cobbler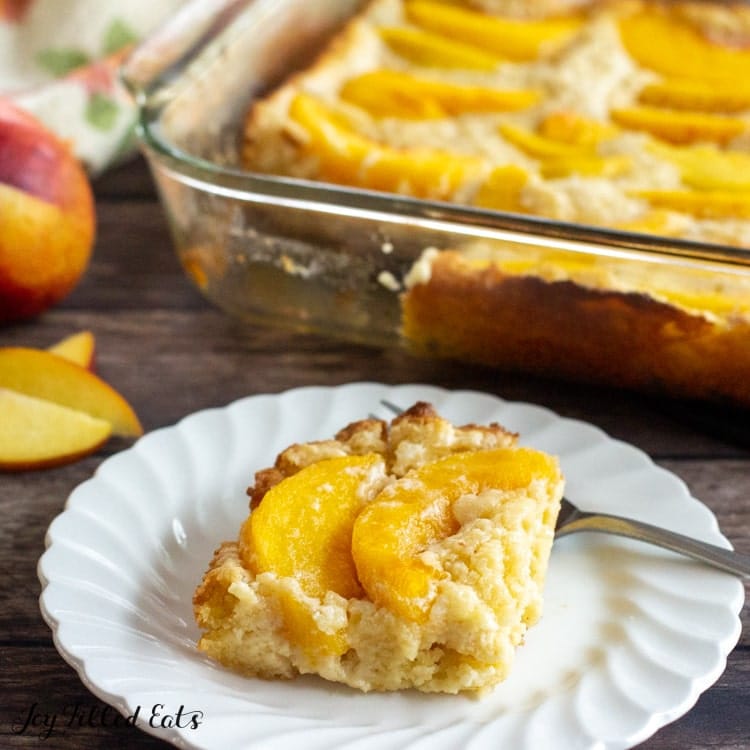 A low-carb dessert that's irresistible and easy to make too! This keto peach cobbler is divine. It's filled with plenty of juicy peaches and it's gluten-free, grain-free, and low-carb!
Each serving boasts a measly 4.6 grams of net carbs. Satisfy your sweet tooth without any of the guilt.
FAQs
What can I do with a bag of frozen peaches?
Frozen peaches are a versatile ingredient! Use them in ice cream, smoothies, sangria, crisps, cobblers, and more! Just look for recipes that call for frozen peaches or specify you can swap them in place of fresh ones.
What are frozen peaches good for?
Frozen peaches are a great alternative for fresh peaches when they're out of season. You can only find fresh, juicy peaches in stores from June through August. After that, you can use frozen peaches instead!
Do you thaw frozen peaches before baking?
It depends on the recipe! Most recipes will instruct you to thaw and drain them if it's necessary. Frozen peaches release a lot of liquid in the oven, so for some recipes it's crucial they be drained first.
More Frozen Fruit Recipes: