Tired of the old standby's? Have a little fun in the kitchen with these unique cookie recipes! From honey lavender to fruity pebbles, there's a flavor for everyone in this list.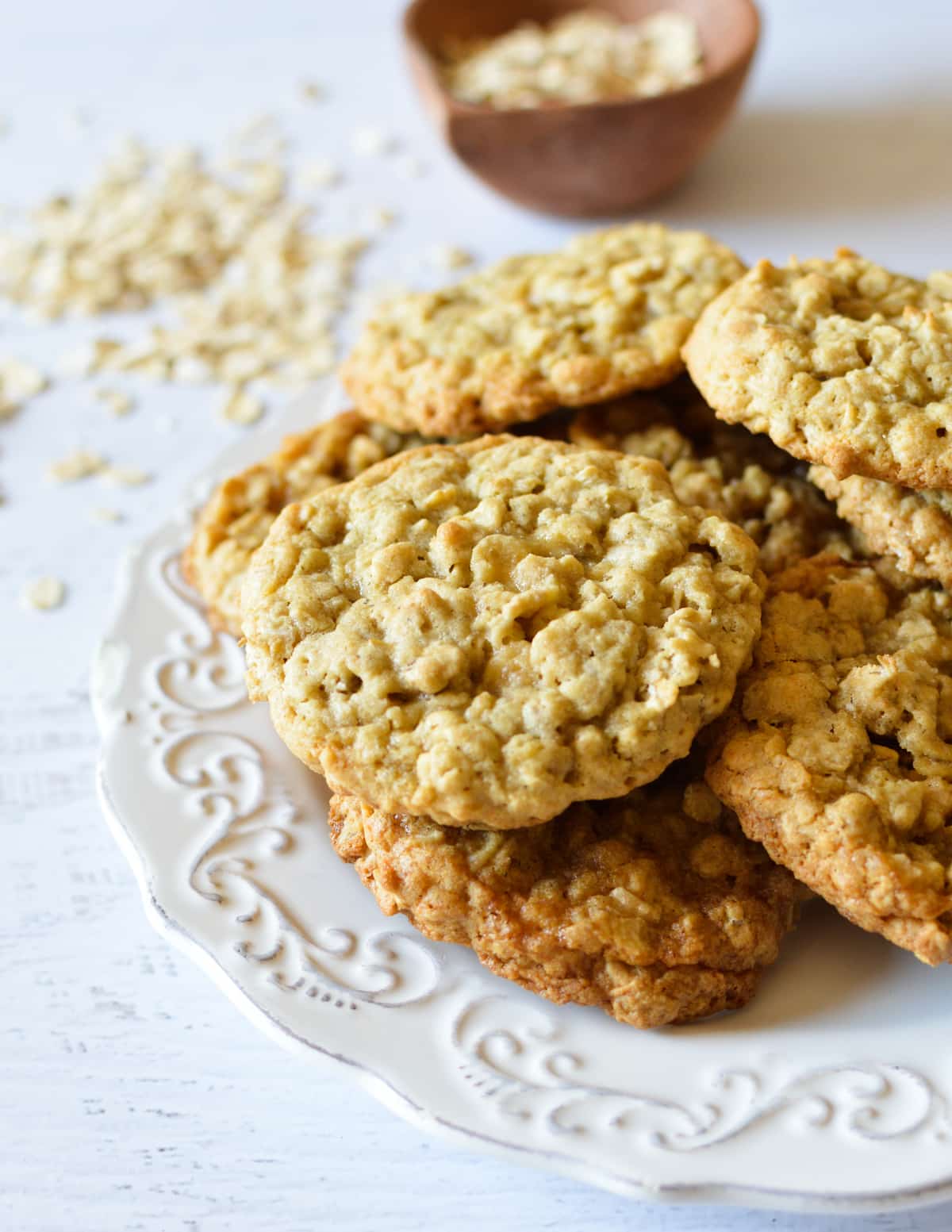 Unique Cookie Flavors
If I'm anything in life, it's a cookie person. I live for a good cookie. You know the one. Golden crispy edges, gooey soft centers, and the perfect thickness. There's no room for lackluster cookies in this house.
And while I love the classics like chocolate chip and peanut butter, sometimes I want something with a bit more pizazz! That's why I put together this list of unique cookie recipes to try.
These interesting cookie recipes are irresistibly good and impress kids and adults alike!
Unique Cookie Recipes
Here's 25 fun cookie recipes to get you started!
1. Chocolate Marshmallow Cookies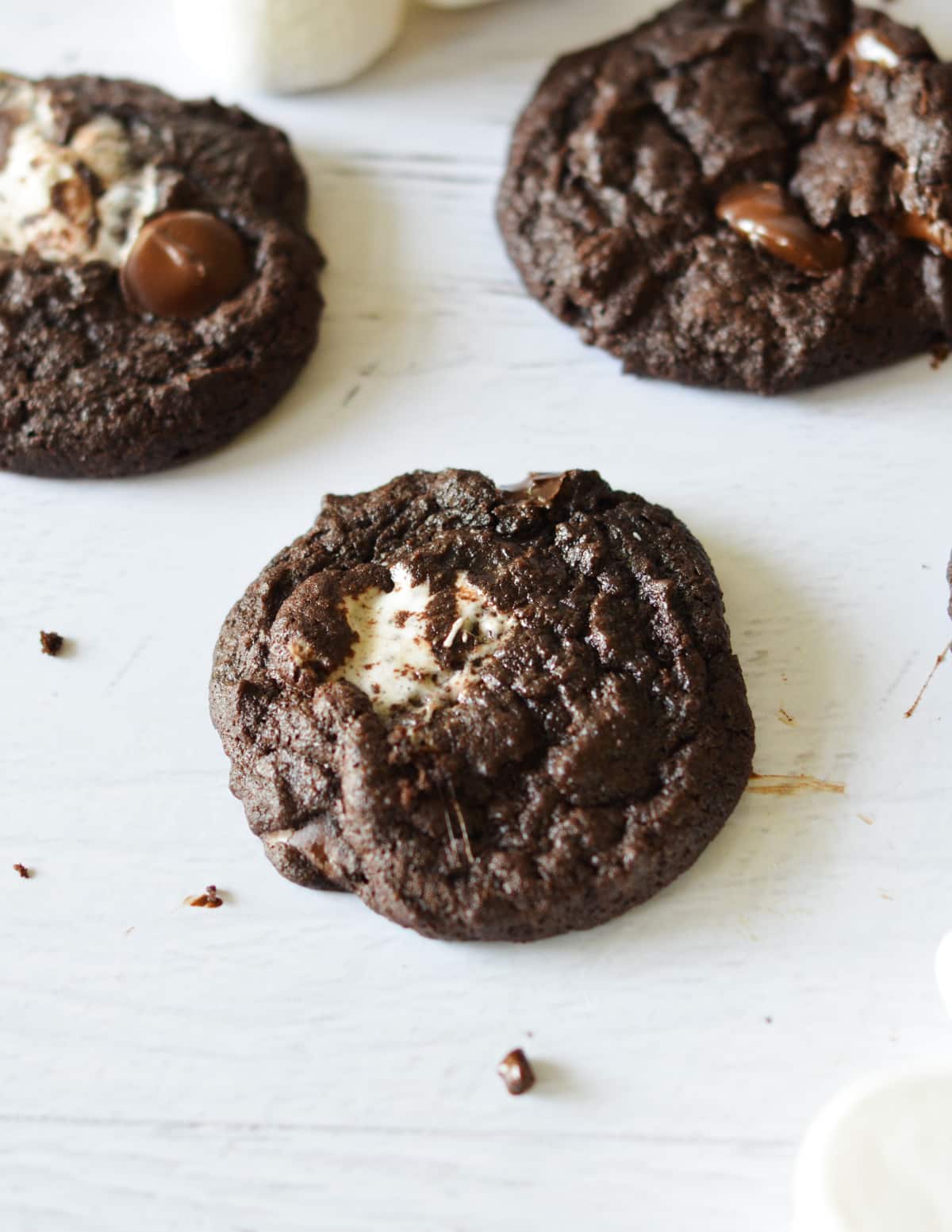 These chocolate marshmallow cookies taste like a brownie and a cookie had a baby! They're stuffed with mini marshmallows and chocolate chips.
These cookies are irresistibly rich and decadent, for true chocolate lovers! A unique cookie flavor you're sure to love.
2. Coconut Pecan Cookies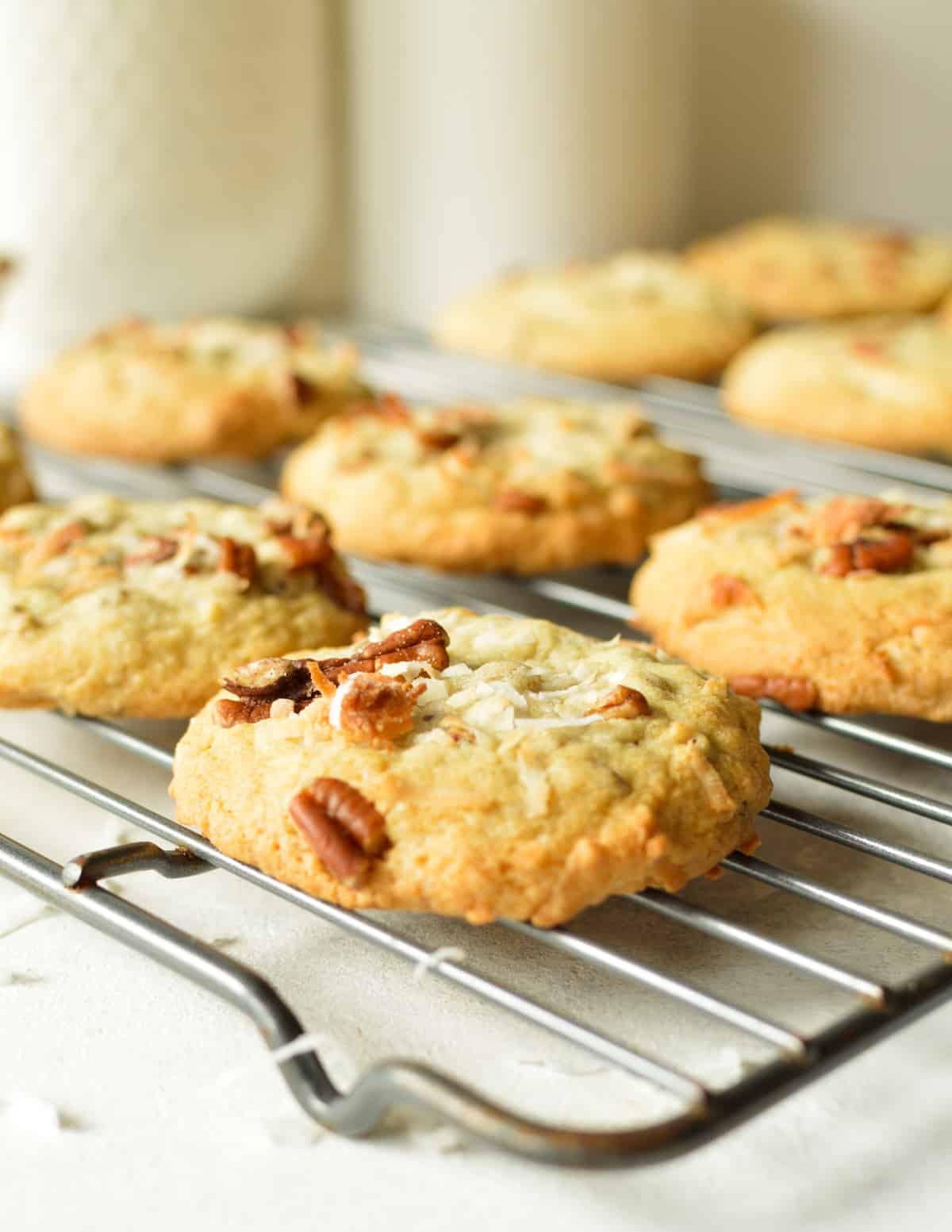 These cookies are soft, chewy, and stuffed with shredded coconut and pecans! They taste like a cross between a cookie and a shortbread, in the best possible way.
Just be careful, these cookies are highly addictive. They rival even the best chocolate chip cookie.
3. Almond Flour Chocolate Chip Cookies
These almond flour chocolate chip cookies are SUPER tasty, like can't stop eating them tasty! They have a nutty flavor from the almond flour and a slightly different texture.
And they're naturally gluten-free! Soft, chewy, and packed with chocolate chips. A definite must-try!
4. Honey Lavender Latte Cookies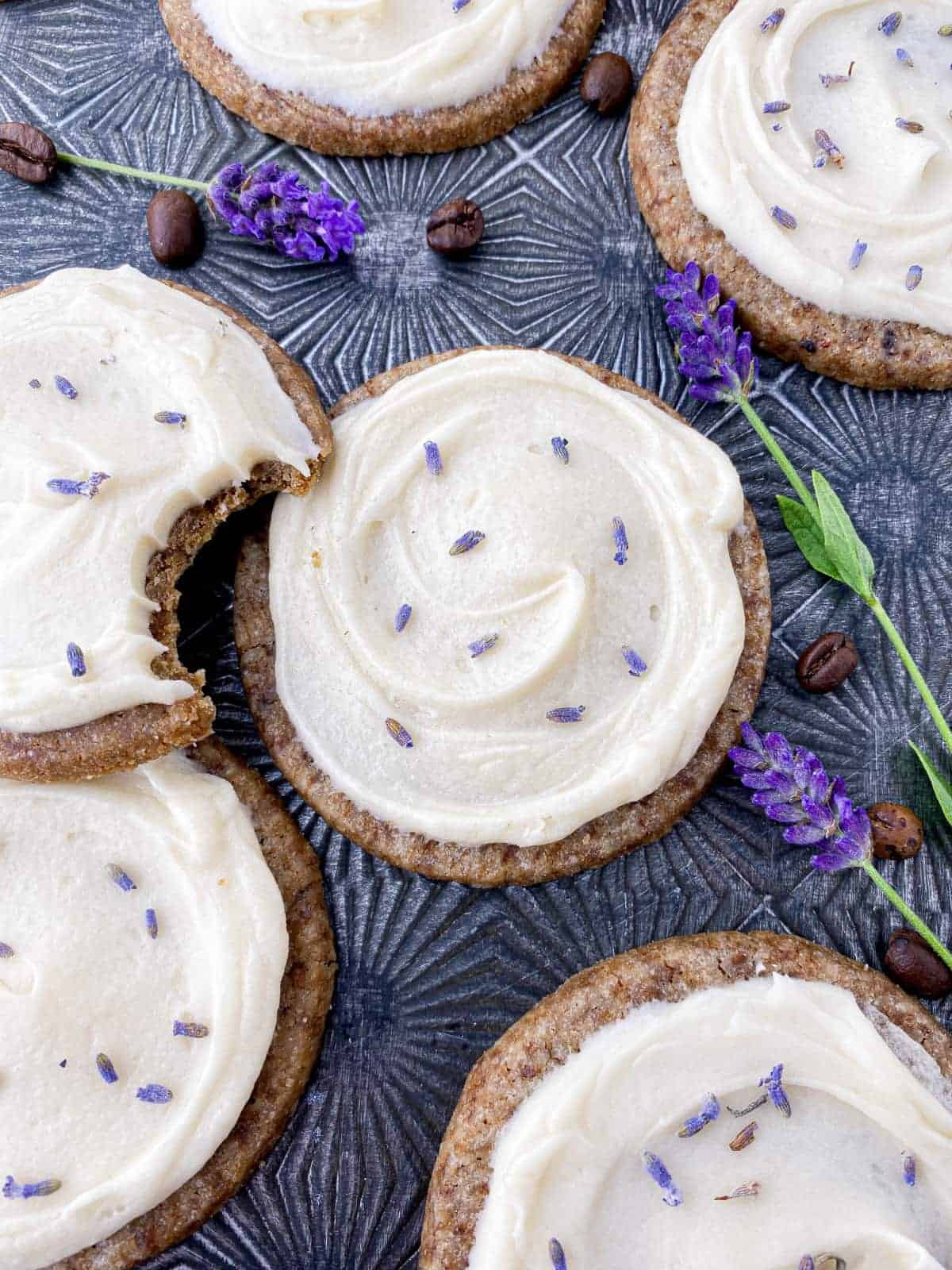 These beauties are espresso sugar cookies frosted with honey lavender buttercream! They taste like a sweet and aromatic lavender latte.
The flavors of these unique cookies are to die for. These cookies do require espresso powder and lavender paste, so be sure to plan ahead.
You can find lavender paste on Amazon and espresso powder at a well-stocked grocery store.
5. Chocolate Chip Espresso Cookies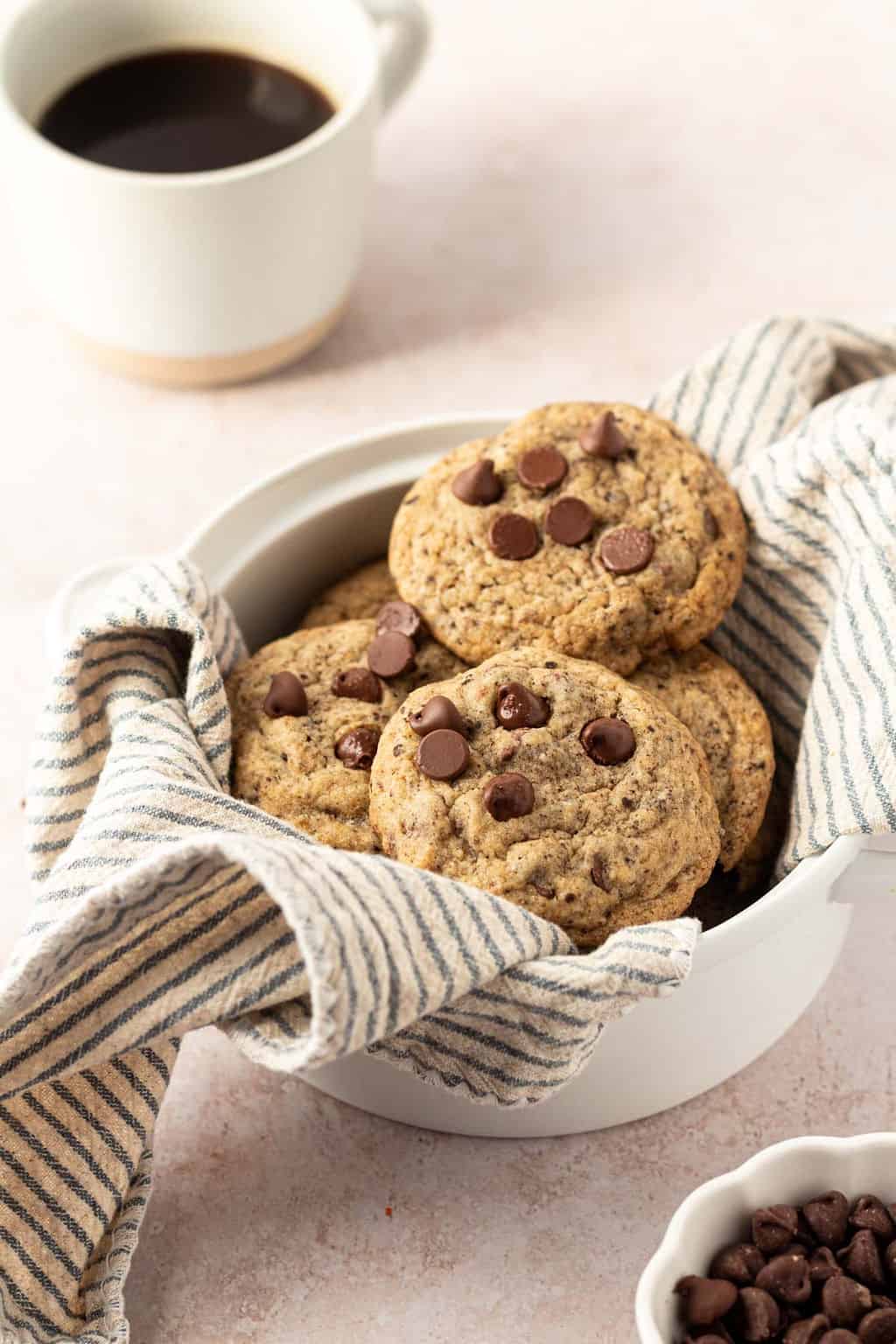 Upgrade the classic chocolate chip cookie with a hit of espresso flavor! Chocolate and coffee are a match made in heaven. And so are these cookies.
They're soft and chewy, with just the right amount of coffee flavor. There's no chilling needed, so just 30 minutes stand between you and a fresh batch of homemade espresso cookies.
6. Cinnamon Brown Sugar Cookies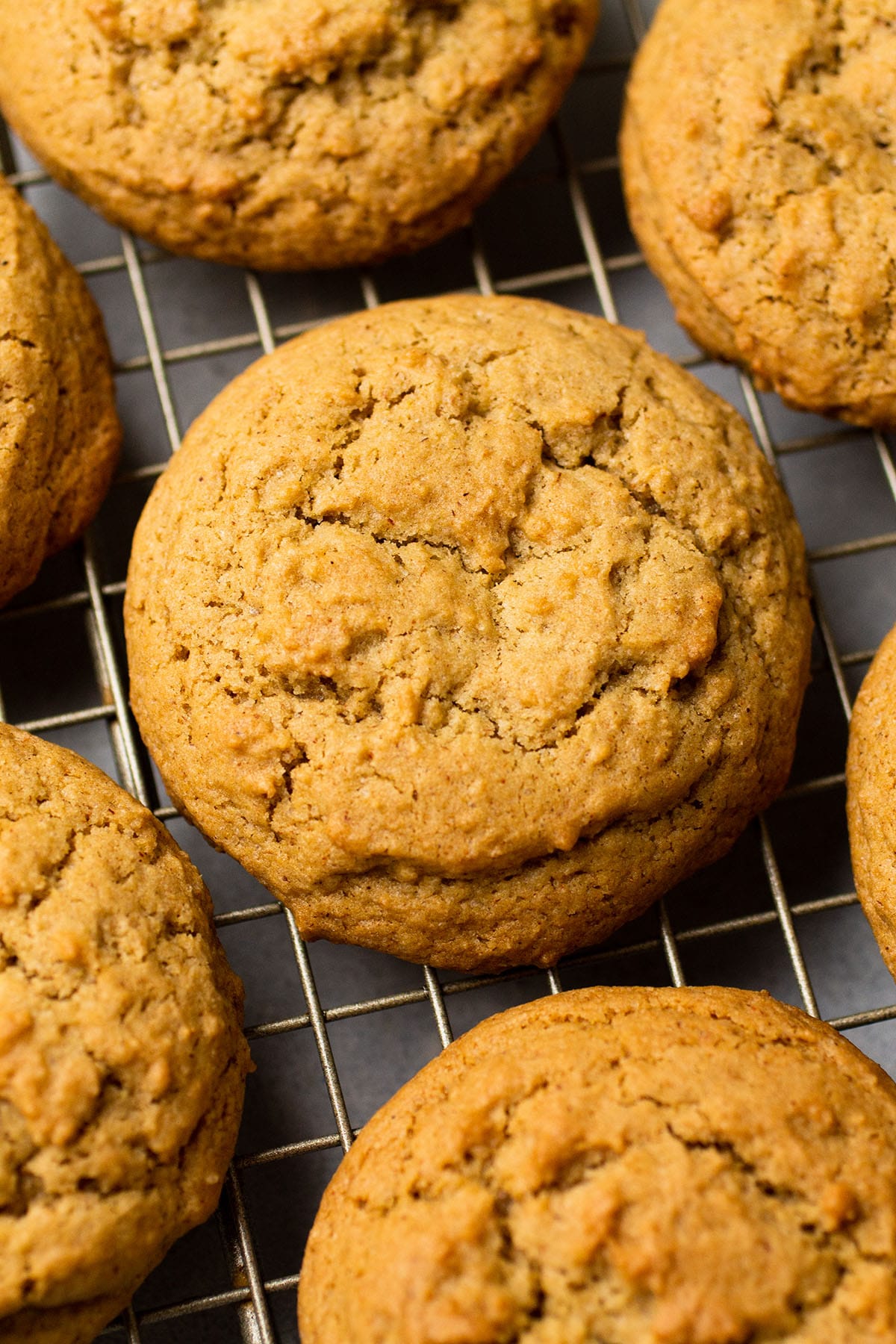 These irresistibly soft brown sugar cookies are shockingly simple! You only need one bowl and NO mixer. They taste like a snickerdoodle and a gingersnap had a baby, in the best possible way.
Perfect for the holidays or any old Tuesday, these cookies are delightfully good! They're perfectly chewy with a hint of cozy spices.
7. Butterfinger Cookies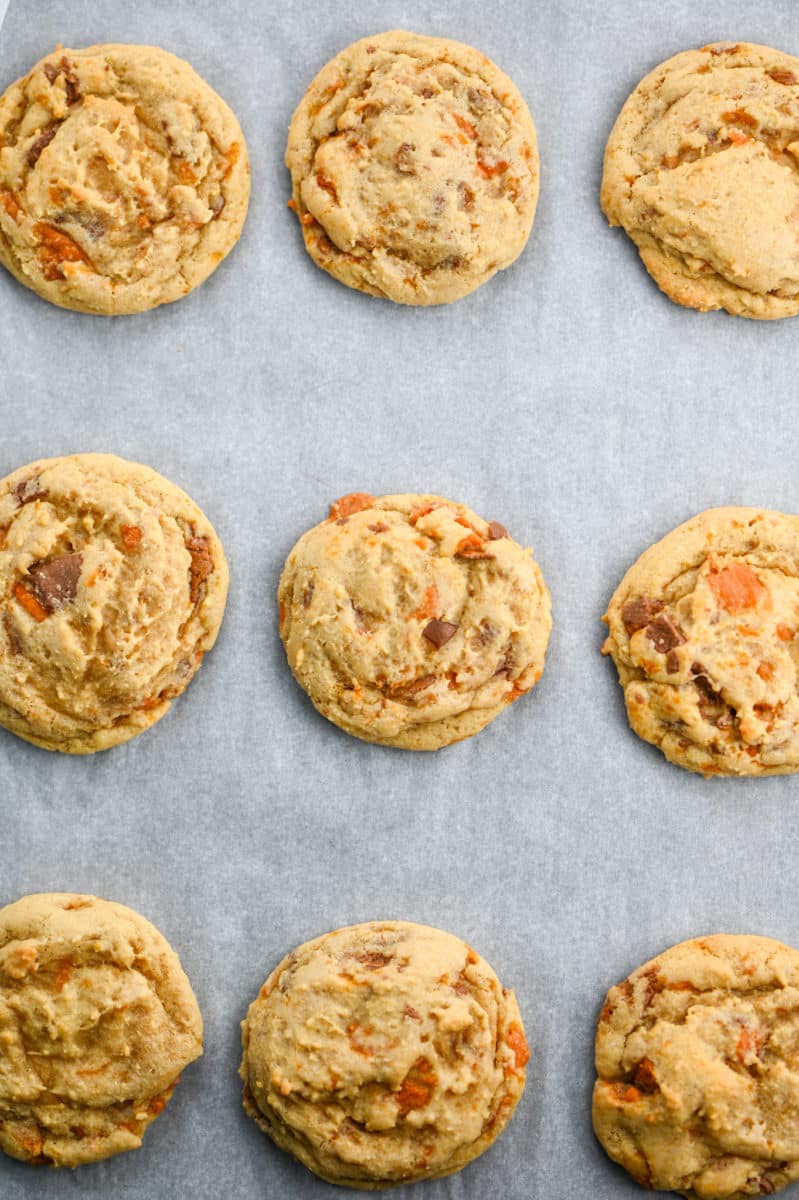 Butterfingers anyone? Since butterfingers seem to be a love-hate situation, move on if you hate them.
However, if you find butterfingers irresistible, these cookies are for you! They're soft, chewy, and jam-packed with peanut Butterfinger goodness.
8. Lemon Raspberry Cookies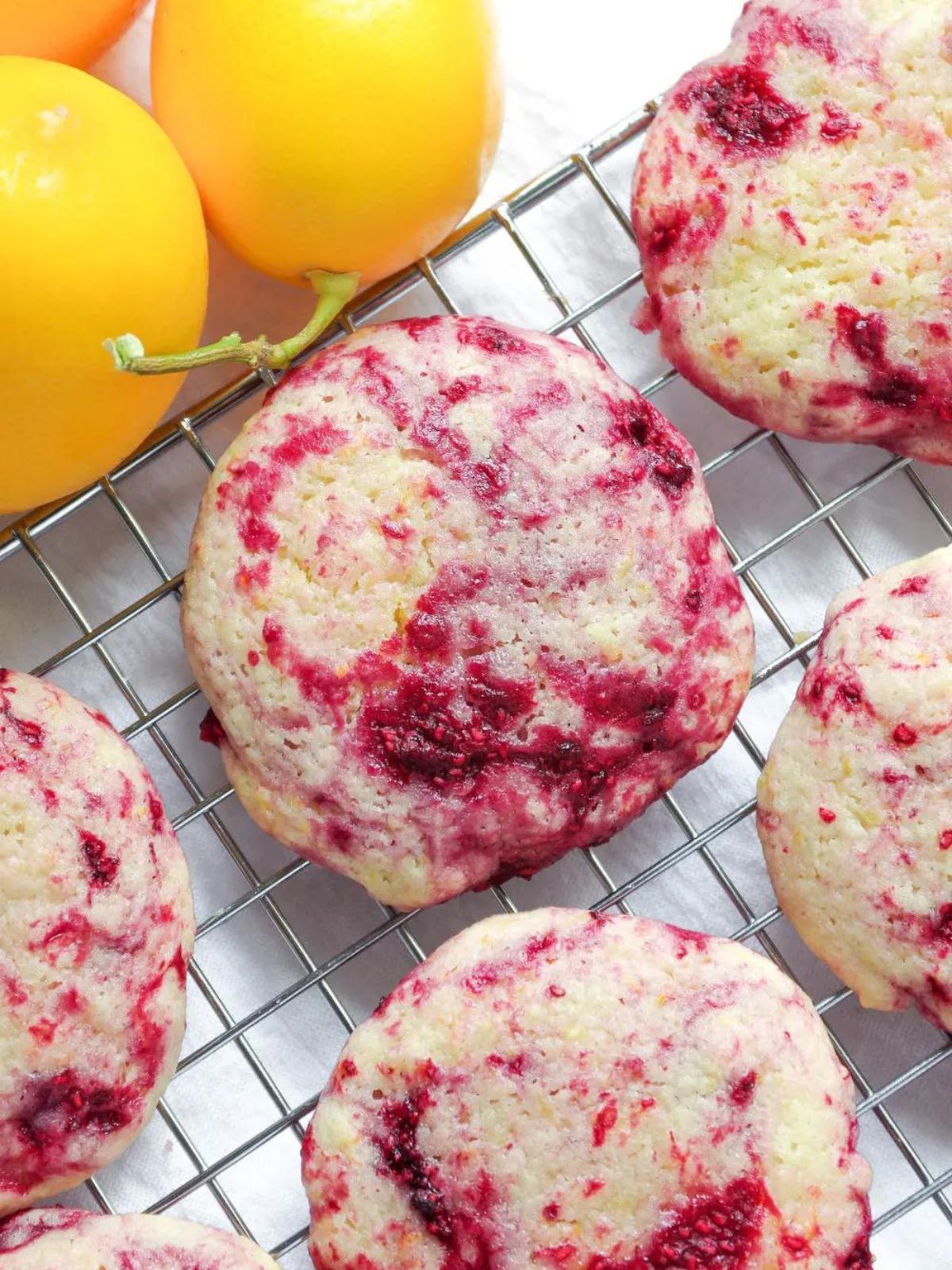 These raspberry cookies are soft, fluffy, buttery, and bursting with the delicious flavors of fresh lemon and raspberries.
If you enjoy a cake-like cookie, these vibrant cookies are the perfect choice. They taste like summer!
9. Strawberry Cookies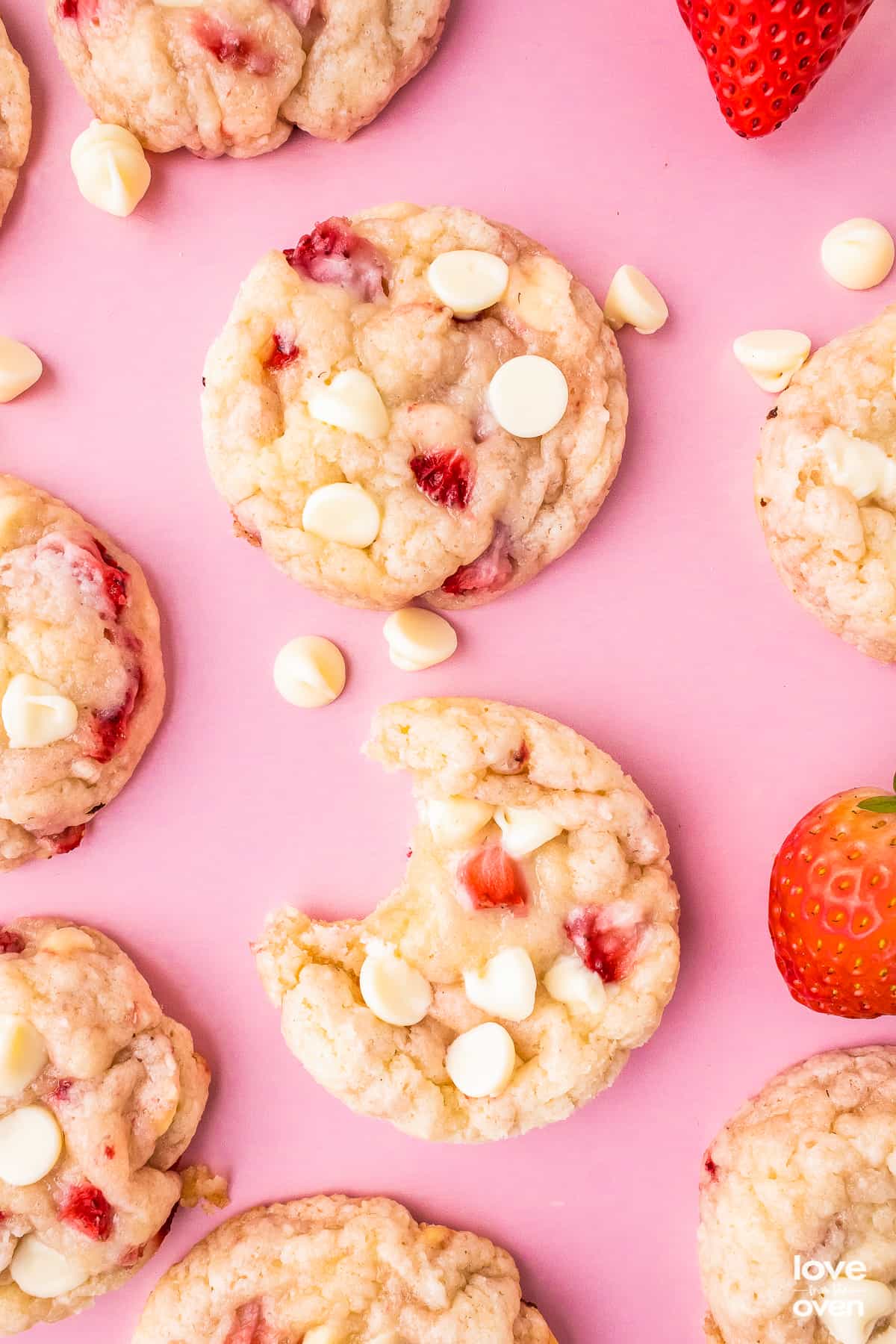 Strawberry Cookies are the chewiest, gooiest cookies with a gorgeous berry flavor flowing through every bite.
Fresh strawberries and white chocolate chips melt together into a rich, delectable dough that spreads perfectly.
Not only is the flavor combo on point, but they're absolutely adorable! Perfect for birthdays and celebrations.
10. Fruity Pebbles Cookies
I'd be remiss if I didn't include a cereal-inspired cookie! These fruity pebble cookies are just as delicious as they are fun.
They have a citrus cookie base that's loaded with fruity pebbles. They have crisp edges and soft chewy centers.
These whimsical cookies bring out my inner 7 year old!
11. Vegan Chai Spiced Cookies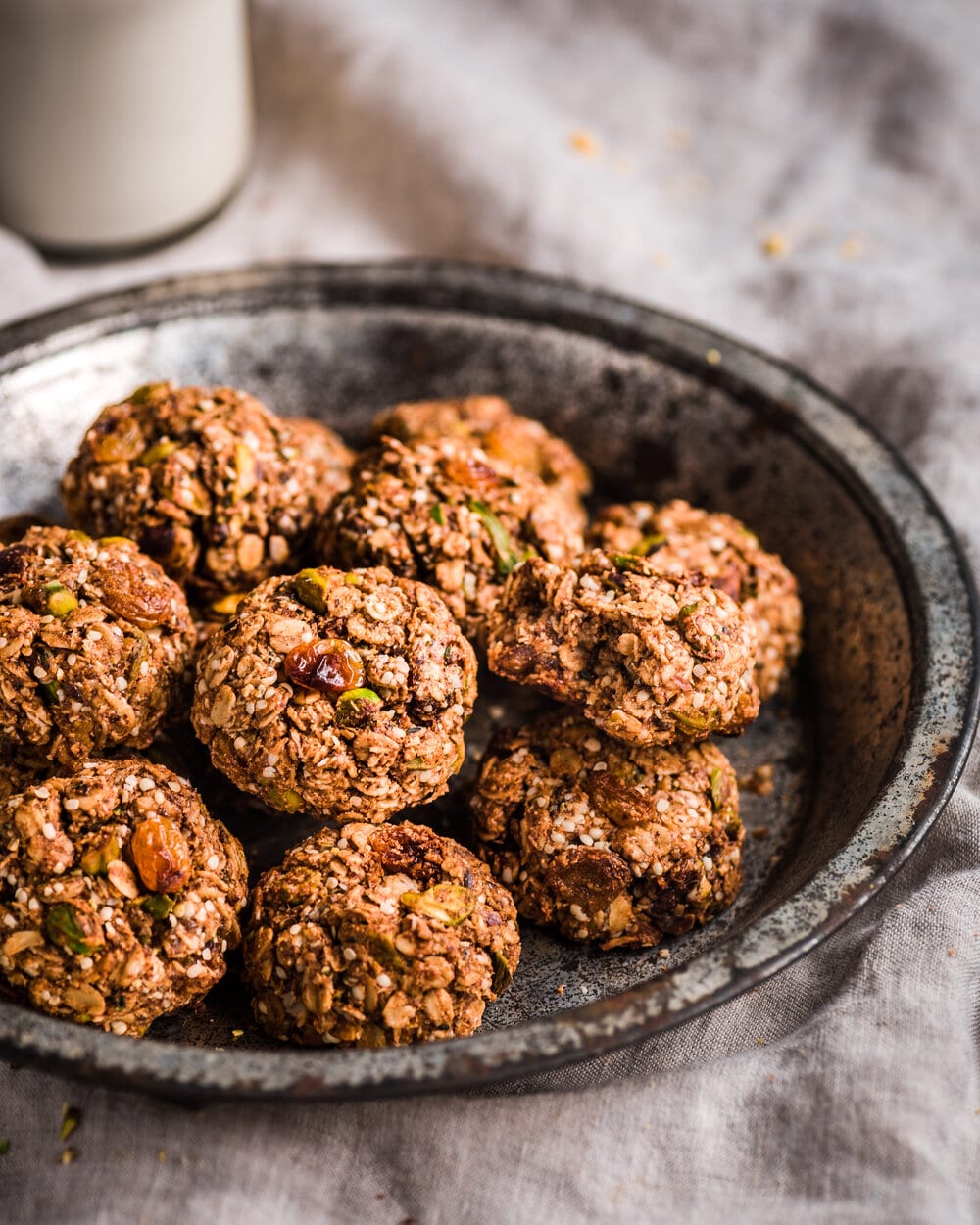 These Chewy Vegan Chai-Spiced Cookies are inspired by Indian masala chai as well as oatmeal cookies, and feature a homemade chai spice blend.
They're healthy, vegan, gluten-free, and have no added oil, making them the perfect cozy but healthy breakfast, snack, or dessert. Oh, and they're SUPER delish!
12. Raspberry Cheesecake Cookies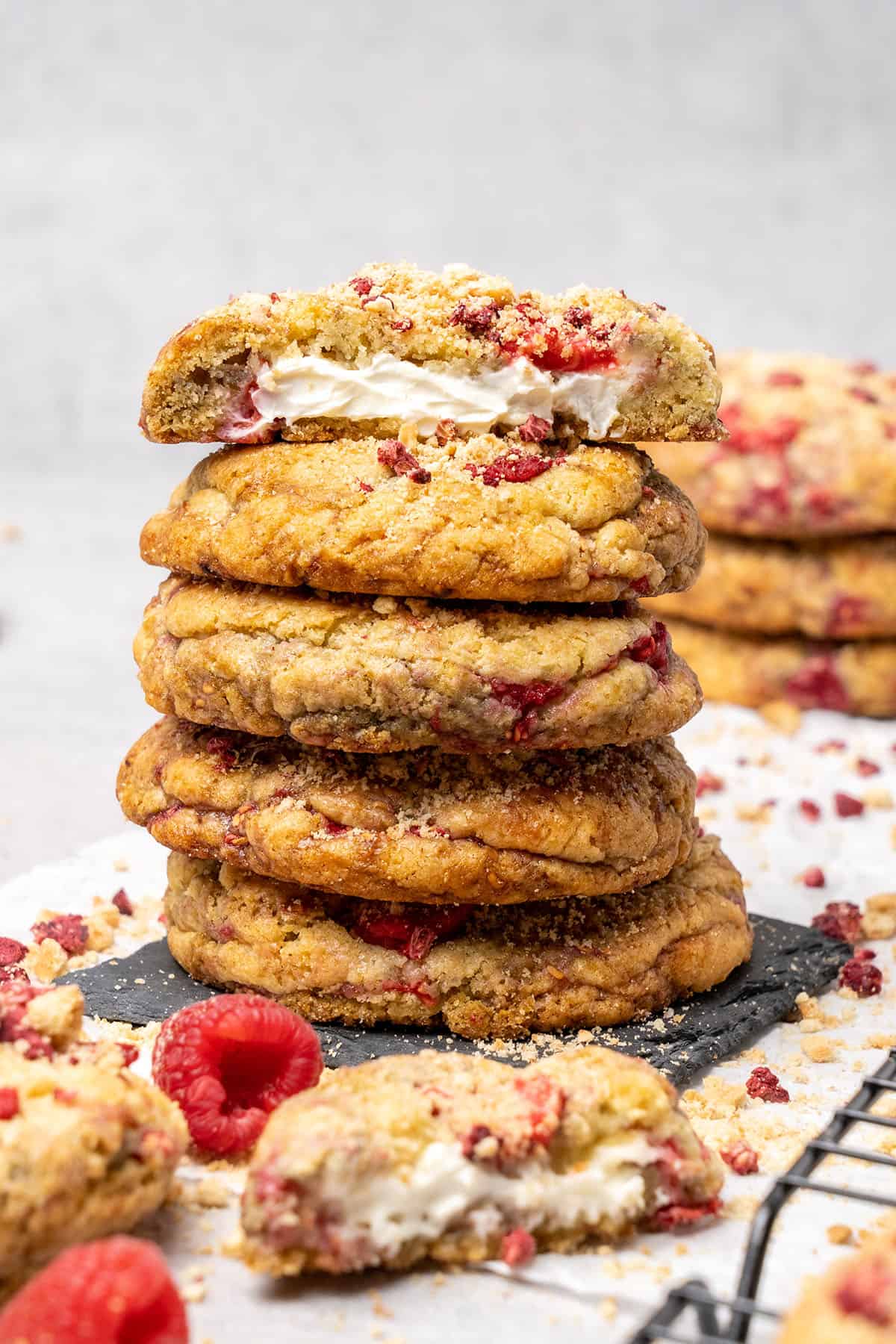 If the picture doesn't sell you on these babies, I don't know what will! Tart raspberry and creamy cheesecake is one of my favorite pairings!
These easy raspberry cheesecake cookies are made with fresh raspberries, stuffed with cream cheese filling, and sprinkled with cheesecake crust. They are divine!
13. Old Fashioned Iced Oatmeal Cookies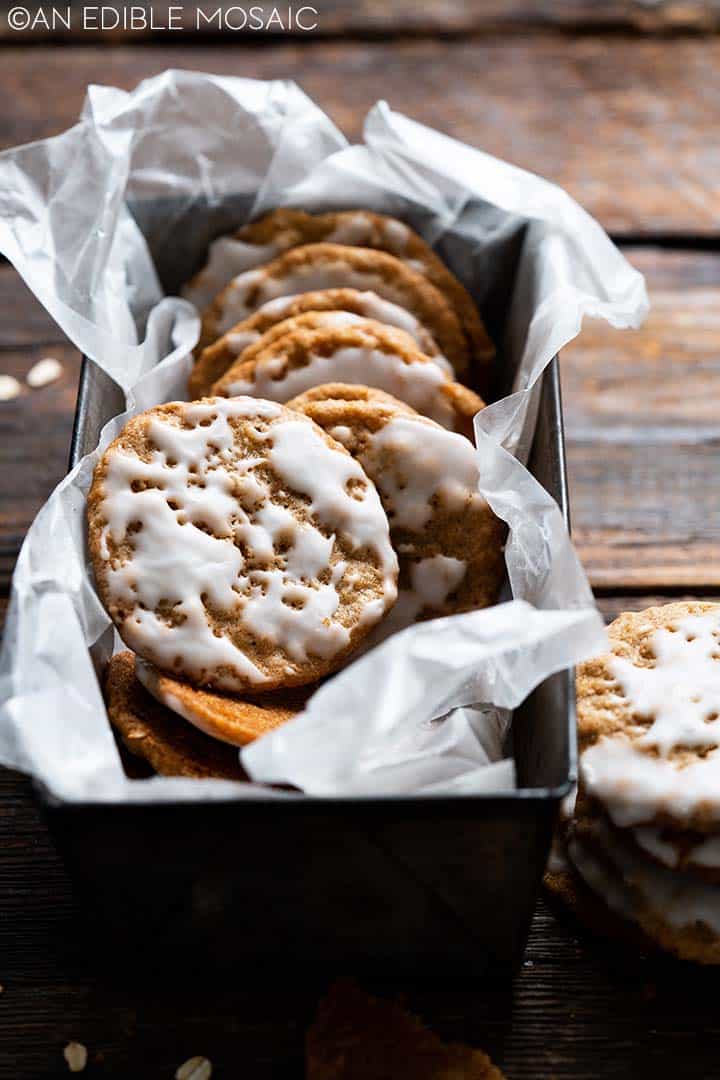 Old-fashioned iced oatmeal cookies are crispy on the outside and soft and chewy on the inside, with rich buttery brown sugar spiced flavor and crackly iced tops.
Forget the store-bought version, these homemade ones are a million times better!
14. Chocolate Caramel Cookies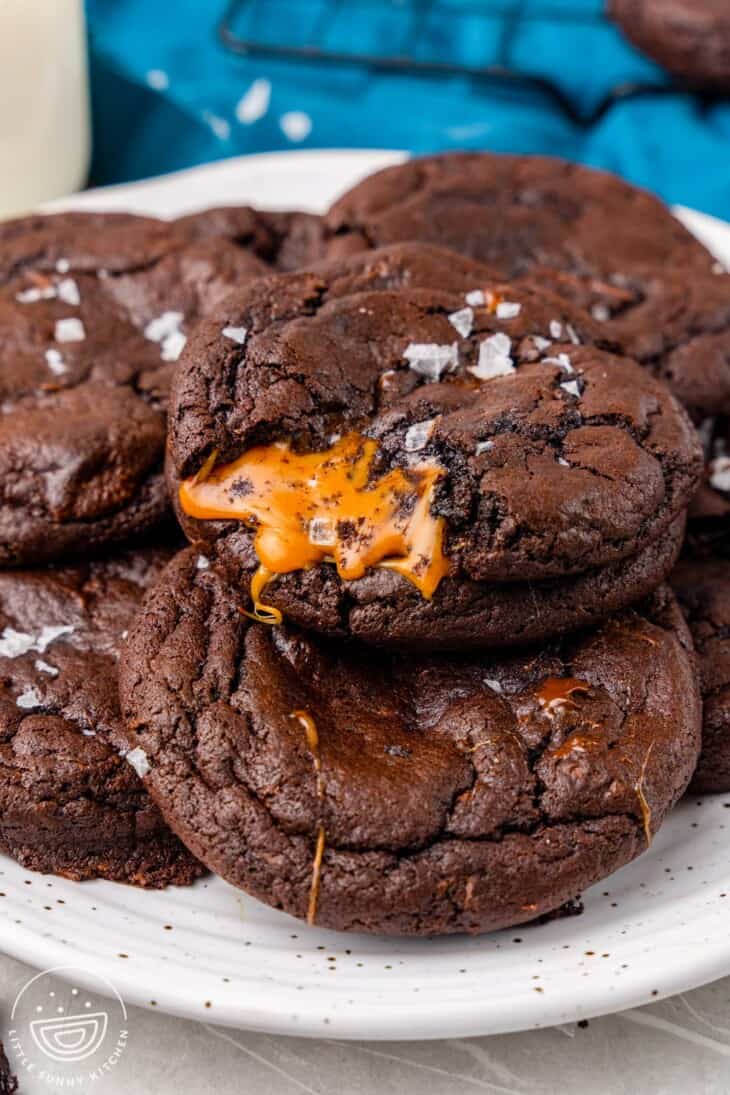 Decadent double chocolate cookies stuffed with buttery caramels! Yes, please! These cookies are everything you want in a chocolate cookie and more.
They're rich and fudgy and oozing with melted caramel. Plus they're a breeze to make.
15. Scotcheroo Truffles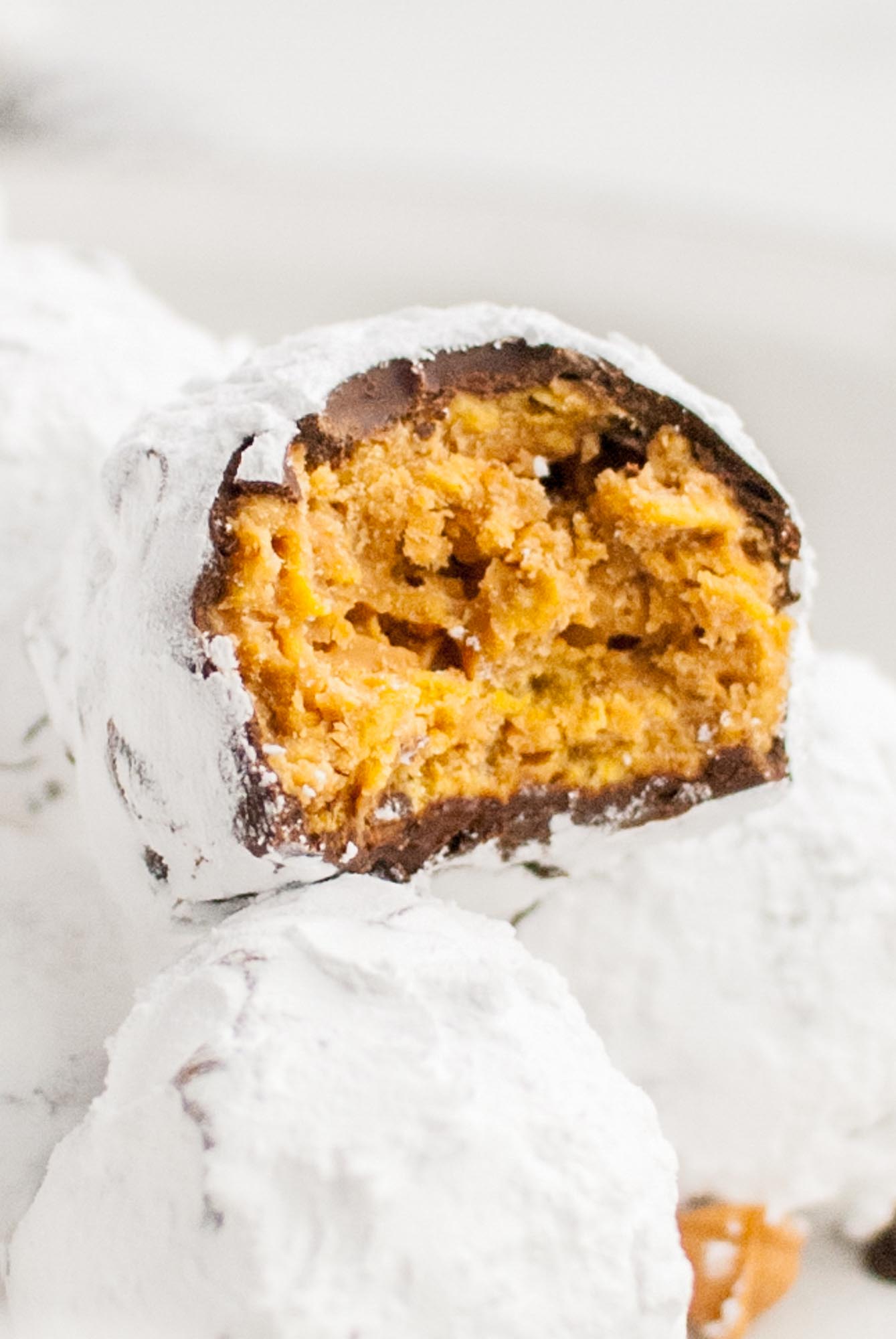 Enjoy a scotcheroo in the form of a bite-sized truffle! These chocolate and powdered sugar covered treats are packed with crunchy cereal, peanut butter, and butterscotch.
This fun cookie recipe is for peanut butter and butterscotch lovers everywhere! Perfect for holiday cookie trays and cookie swaps.
16. Brown Butter Sourdough Chocolate Chip Cookies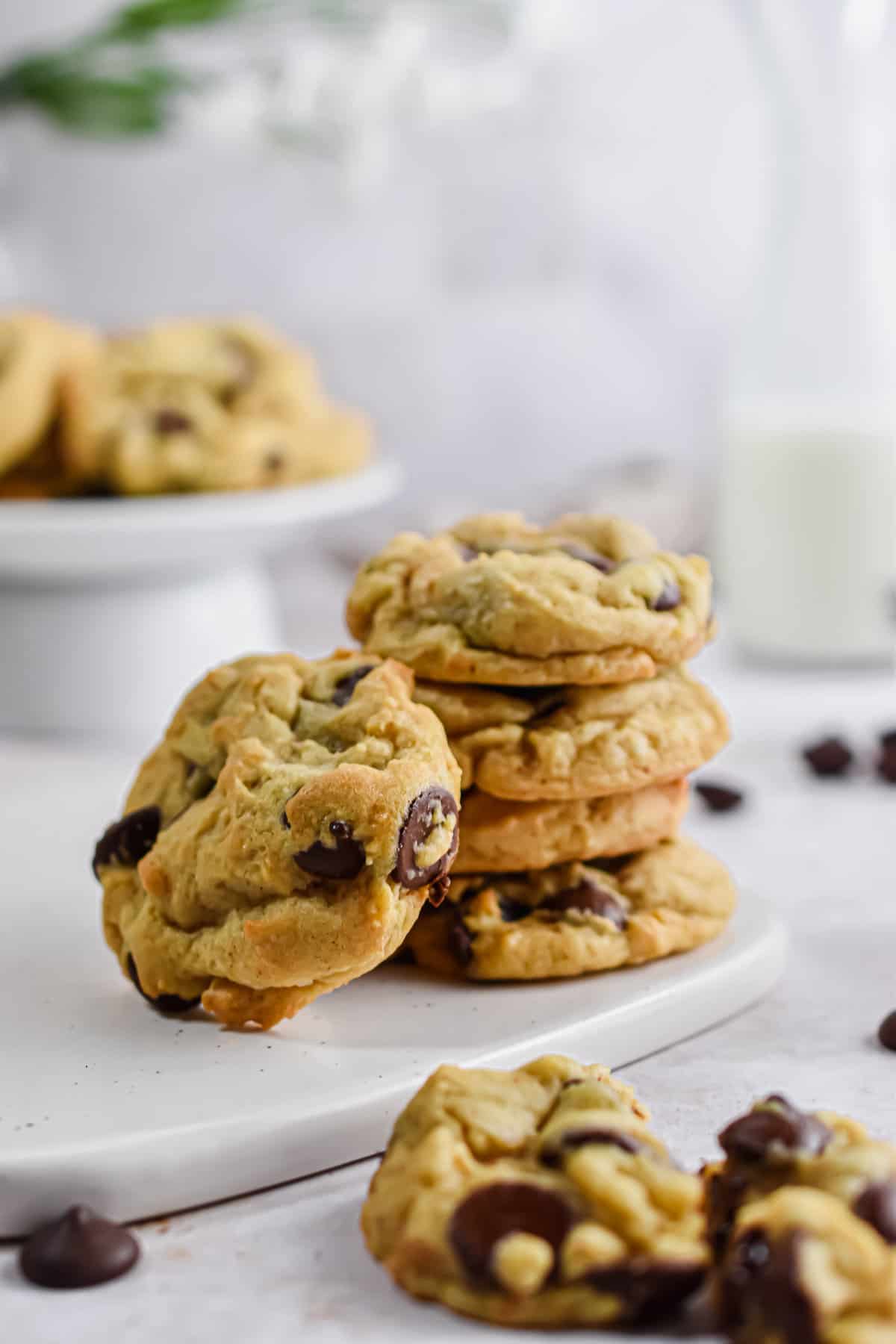 If you make sourdough on a regular basis, this unique cookie flavor is one for your arsenal! It utilizes leftover sourdough starter to make a crave-worthy chocolate chip cookie.
These cookies have crisp edges and the brown butter give them a caramel nuttiness that is hard to resist!
17. Pumpkin Pie Cookies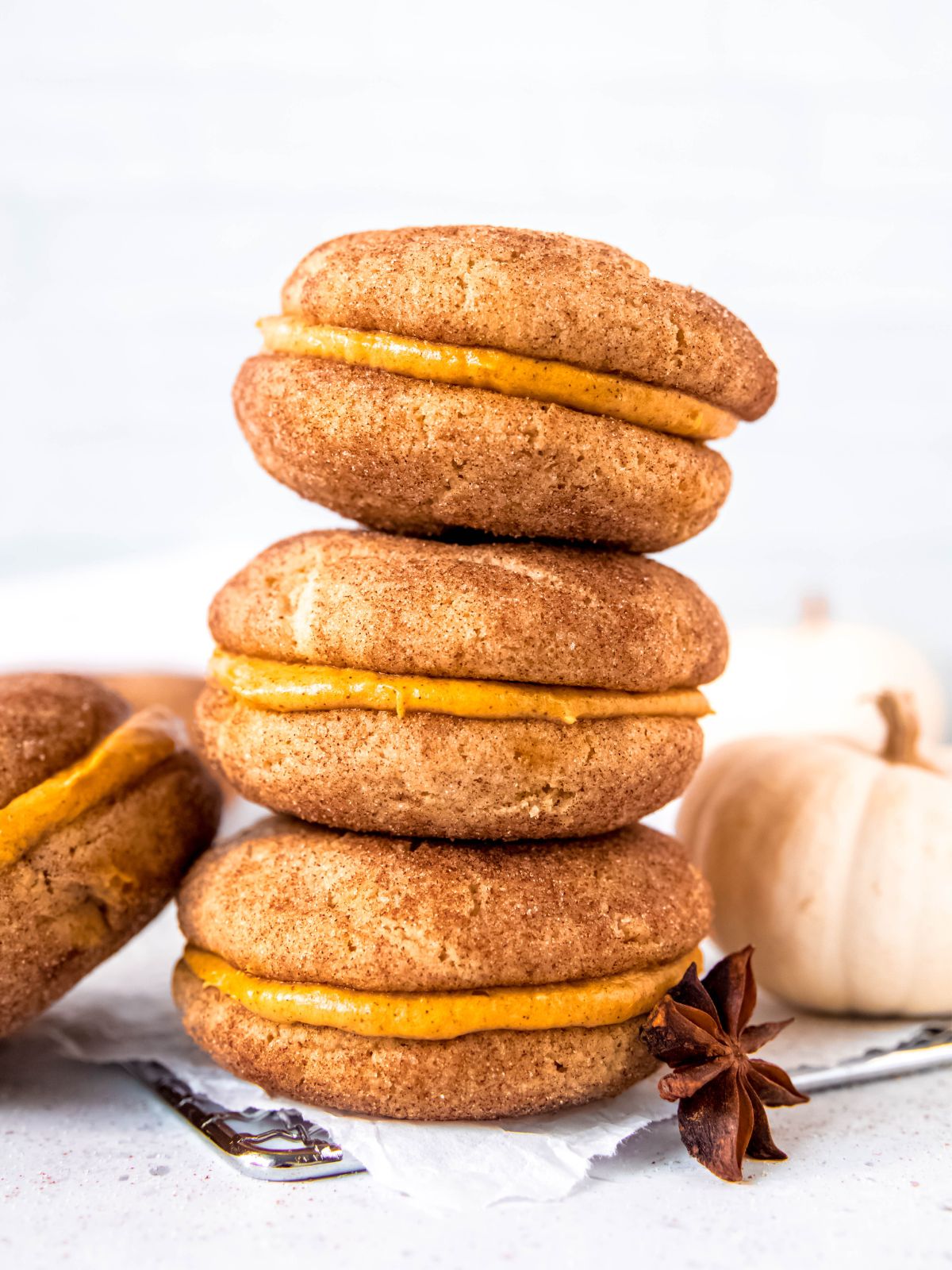 Sweetly spiced whole-wheat snickerdoodles sandwich a dreamy pumpkin filling in these delightful Pumpkin Pie Cookies.
Get your fall-flavored dessert fix with just 11 easy-to-find ingredients and 25 minutes of kitchen time!
18. Almond Spice Cookies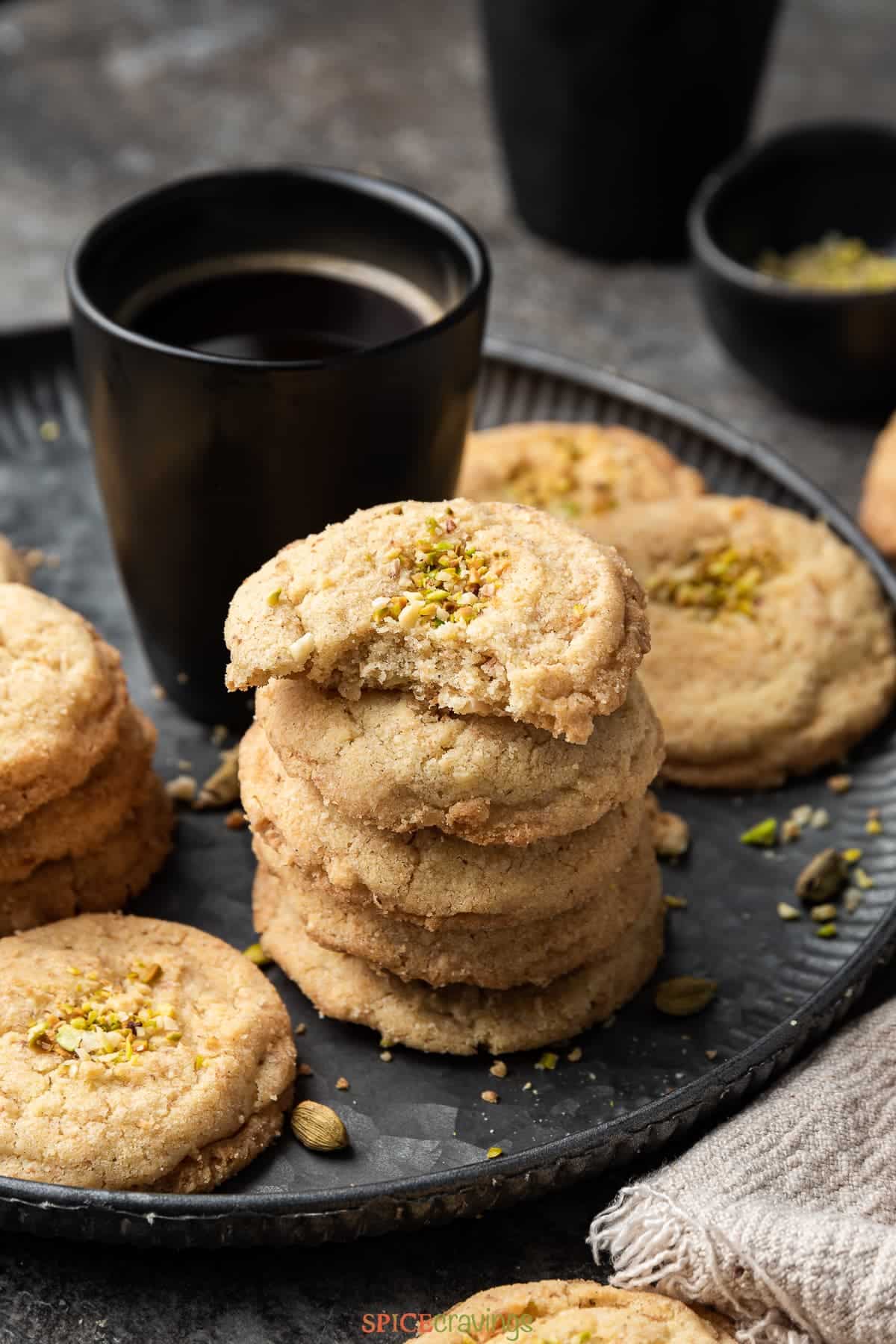 Nankhatai is an eggless Indian-spiced shortbread cookie, that is crumbly and crisp, with floral notes from cardamom and nutmeg.
This light biscuit is perfect with a hot cup of masala tea or coffee. Just be careful, or you might eat the entire batch!
19. Rocky Road Cookies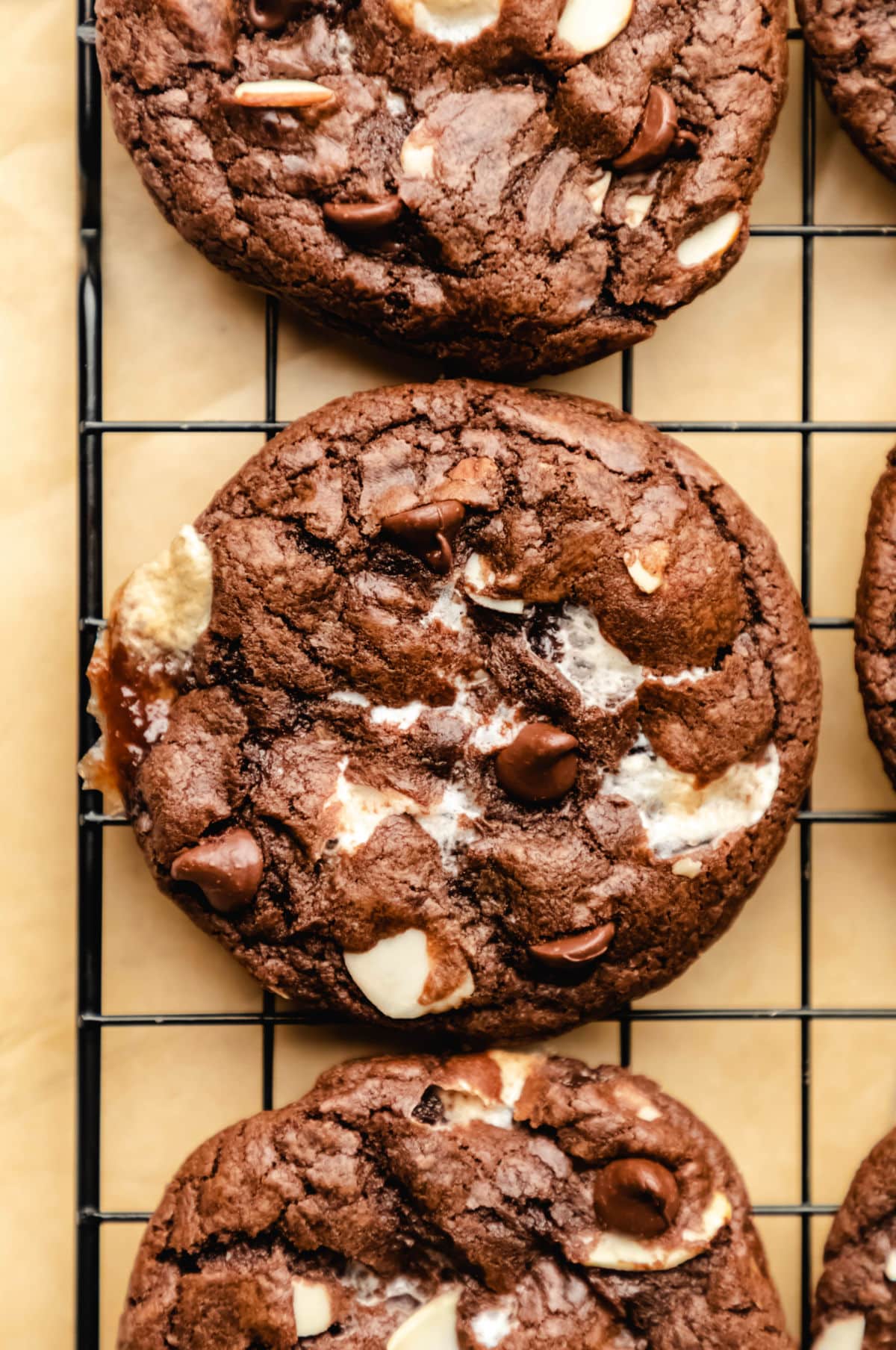 A fun cookie flavor for everyone on your list!
Rocky road cookies are rich, chocolate cookies that are full of melty chocolate chips, gooey marshmallows, and sliced almonds. These easy cookies are made in one-bowl, no mixer and no chilling required.
20. Chocolate Ginger Crinkles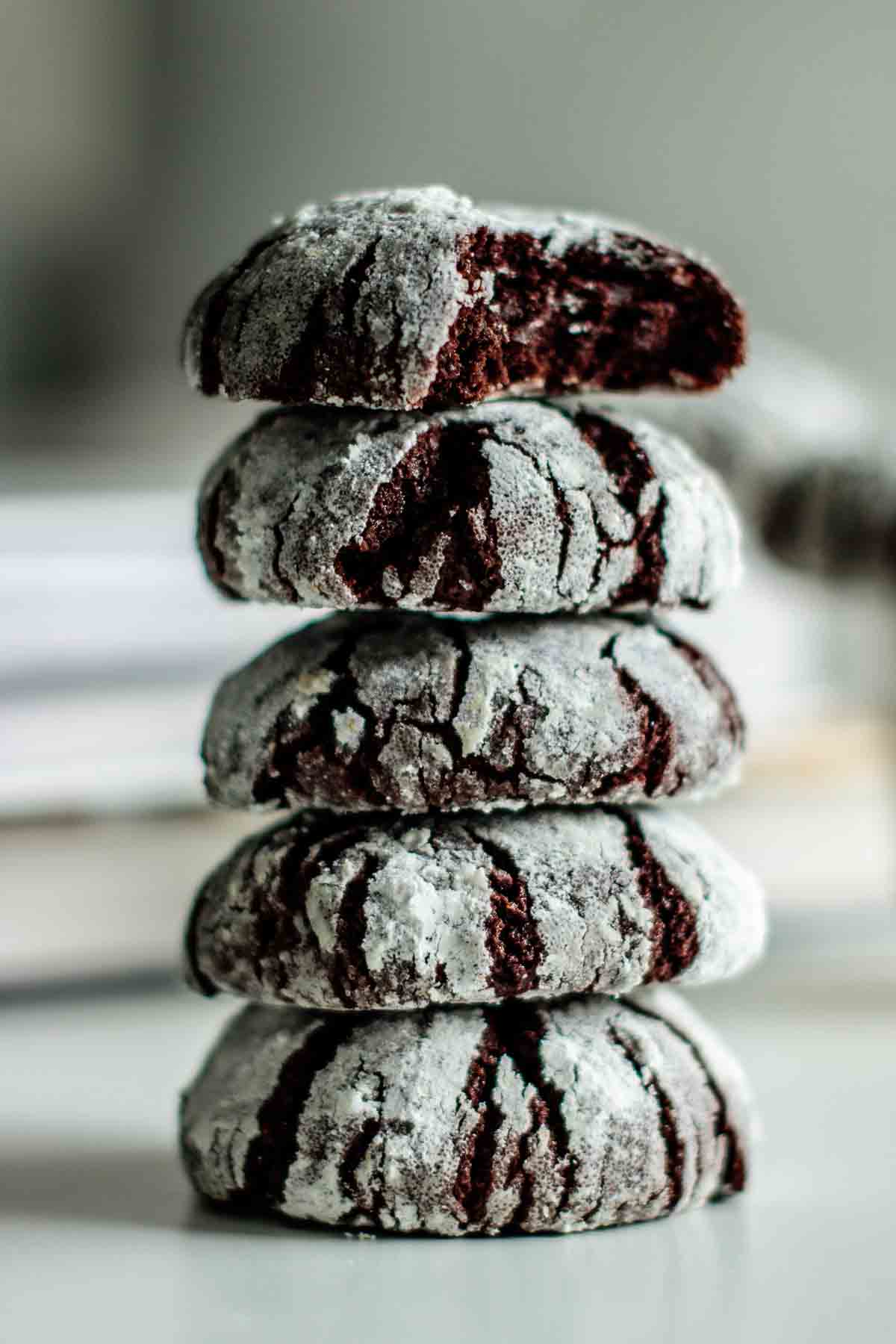 If you're looking for the perfect cookie to get you in the Christmas spirit, look no further than these Chocolate Ginger Crinkles!
Packed with real chocolate and a spicy kick, these cookies have a delectably fudgy texture that will keep you coming back for more after just one bite.
21. Chocolate Cherry Crinkle Cookies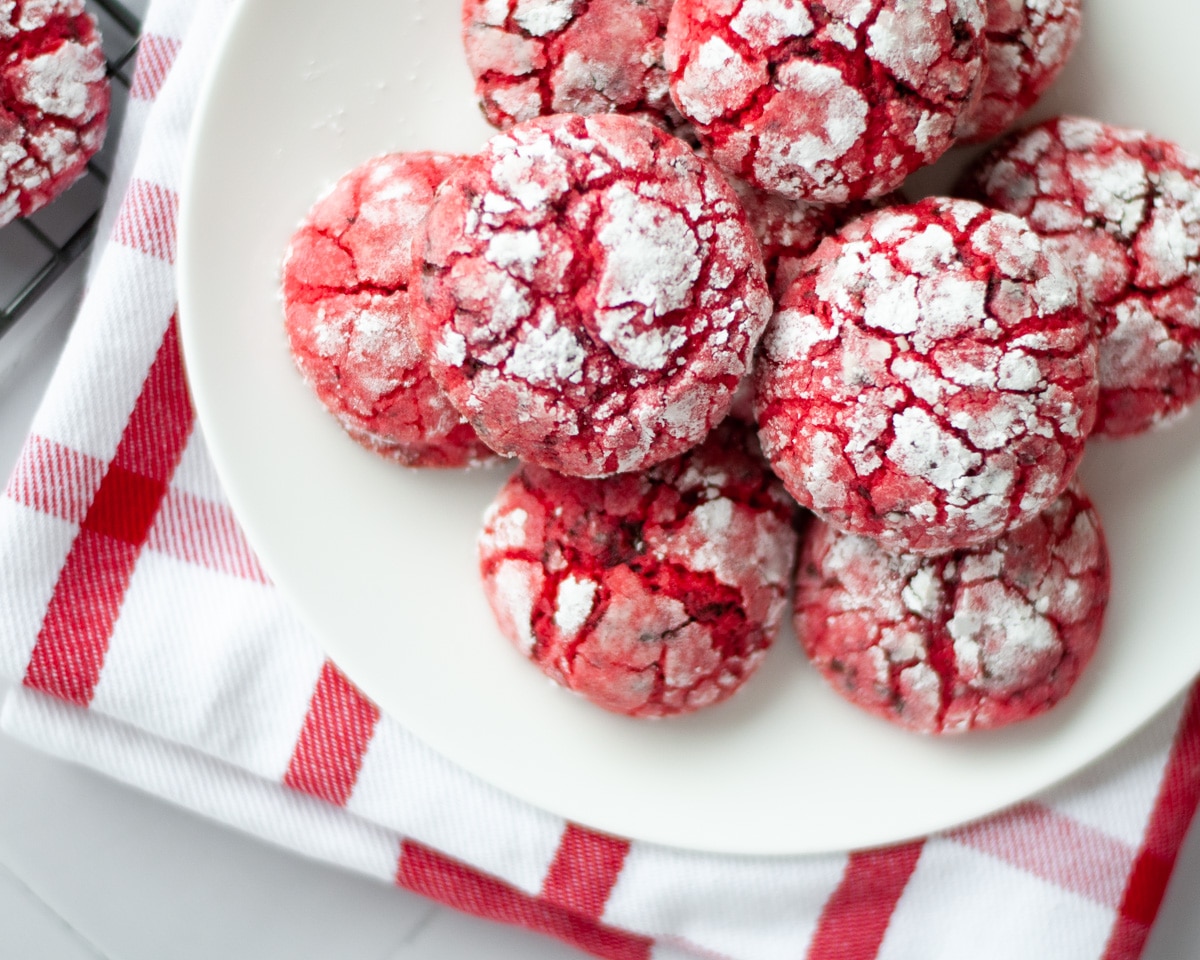 These cherry chocolate crinkle cookies are perfect for anyone who loves the combination of cherry and chocolate! These adorable red and white cookies are super chewy and the perfect treat any time of year.
Their vibrant color makes them a great fit for holidays like July 4th, Valentine's day, or Christmas!
22. Mixed Nuts Cookies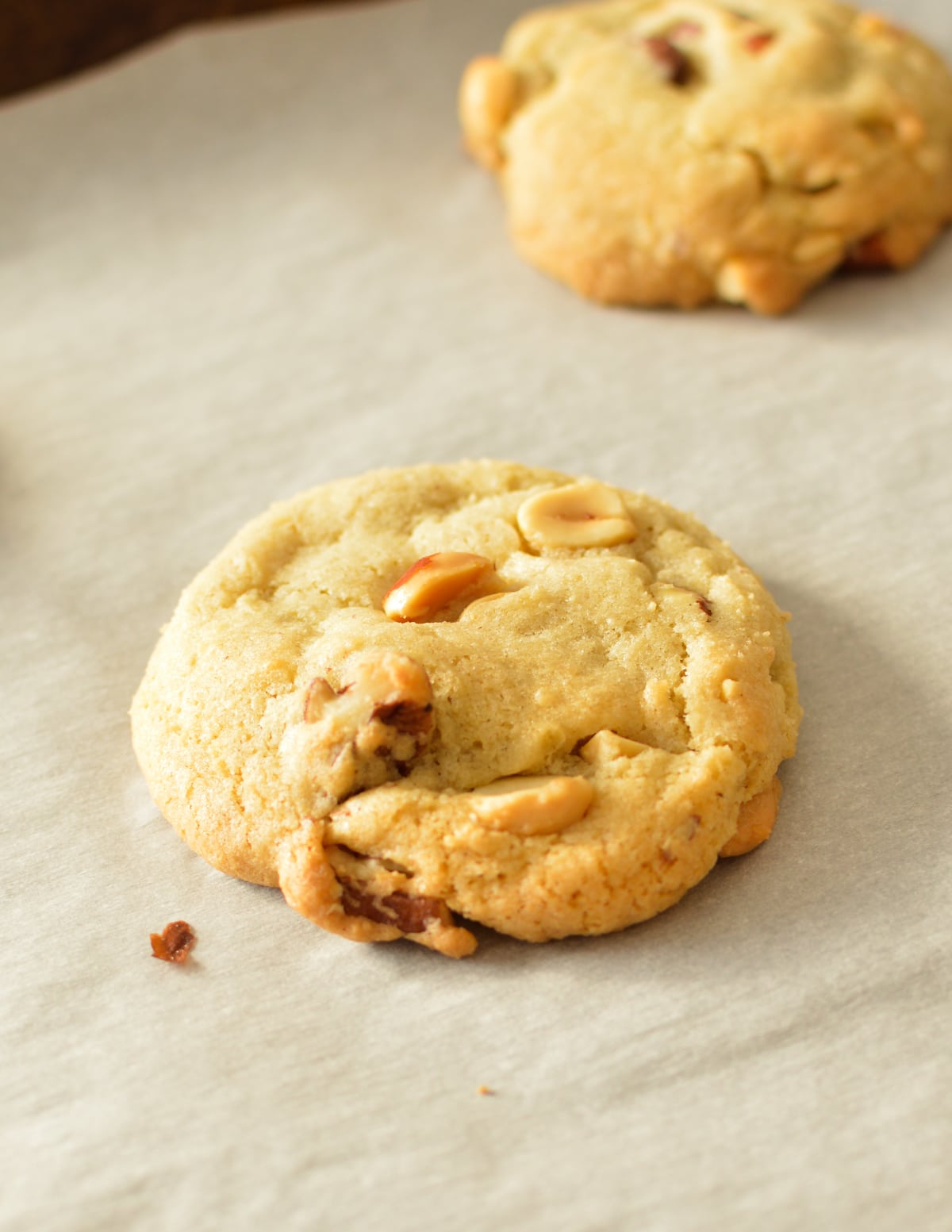 If you can't keep your hand out of the mixed nut can, these cookies will rock your world. They're a soft and chewy cookie base that's packed with mixed nuts!
They're easy to make and ready in less than 25 minutes.
23. Coconut Flour Oatmeal Cookies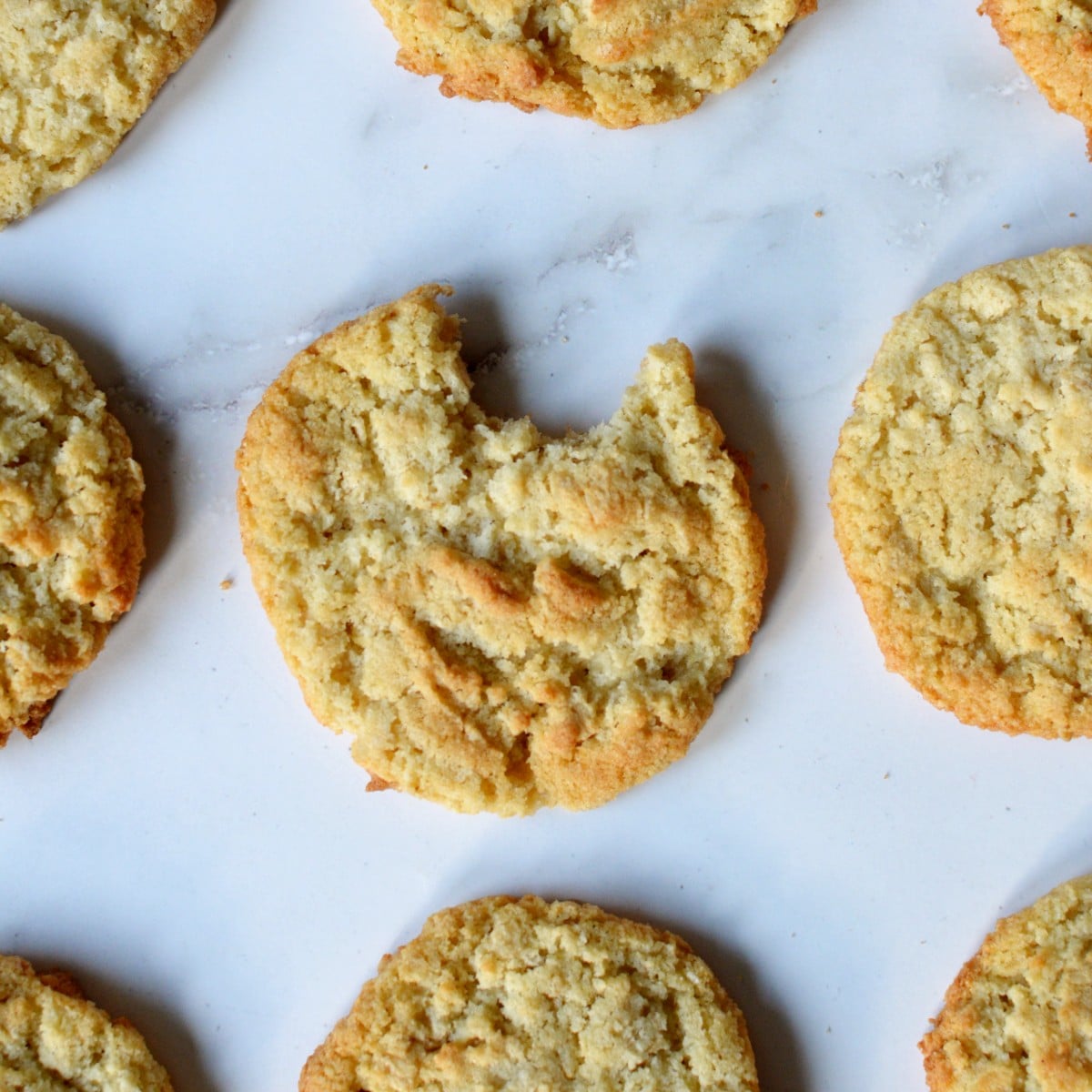 These coconut flour oatmeal cookies are crisp on the edges and chewy in the center. They're perfectly sweet with just the right amount of coconut flour and oats.
I'm a coconut lover and I find these unique cookies highly addictive!
24. Biscoff Butter Cookies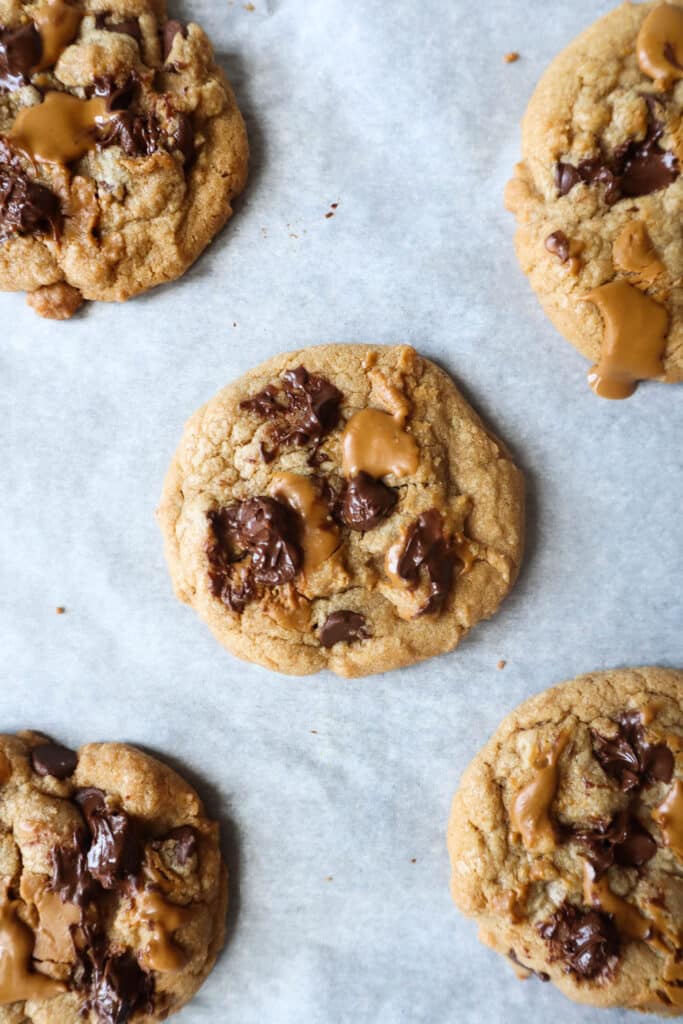 Biscoff butter cookies are soft, chewy, and full of chocolate chips. They're spiced with cinnamon and have a deep rich caramel flavor that will keep you wanting more.
Do yourself a favor and gift the extras to your friends and neighbors, lest you eat the entire batch!
25. Flourless Oatmeal Cookies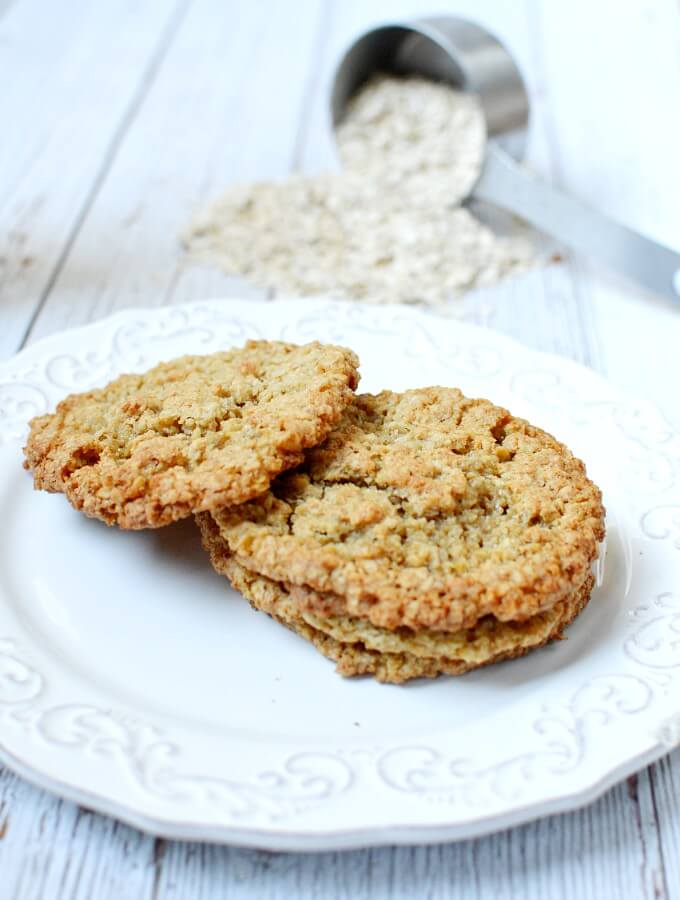 Flourless oatmeal cookies with the perfect amount of chew. They're easy to make and even easier to eat (so be careful!).
Most flourless oatmeal cookie recipes contain peanut butter. These do not. They're all about the oats and they taste delish! Just be sure to use quick-cooking oats.
Interesting Cookie FAQs
What is the number one cookie in the U.S?
Chocolate chip cookies are the most popular cookie flavor in the U.S. In more than one study, over 35% of Americans chose chocolate chip as their favorite cookie flavor.
What kind of cookies keep the longest?
Cookies with a dry, crisp texture last longer than soft, chewy varieties. Shortbread, danish, and gingersnap cookies keep for longer because they have very little moisture and thus don't spoil as quickly.
More Cookie Recipes