Dried cherries are plump sweet-tart little bites of heaven! Here's 13 sweet and savory dried cherry recipes that are BIG on flavor.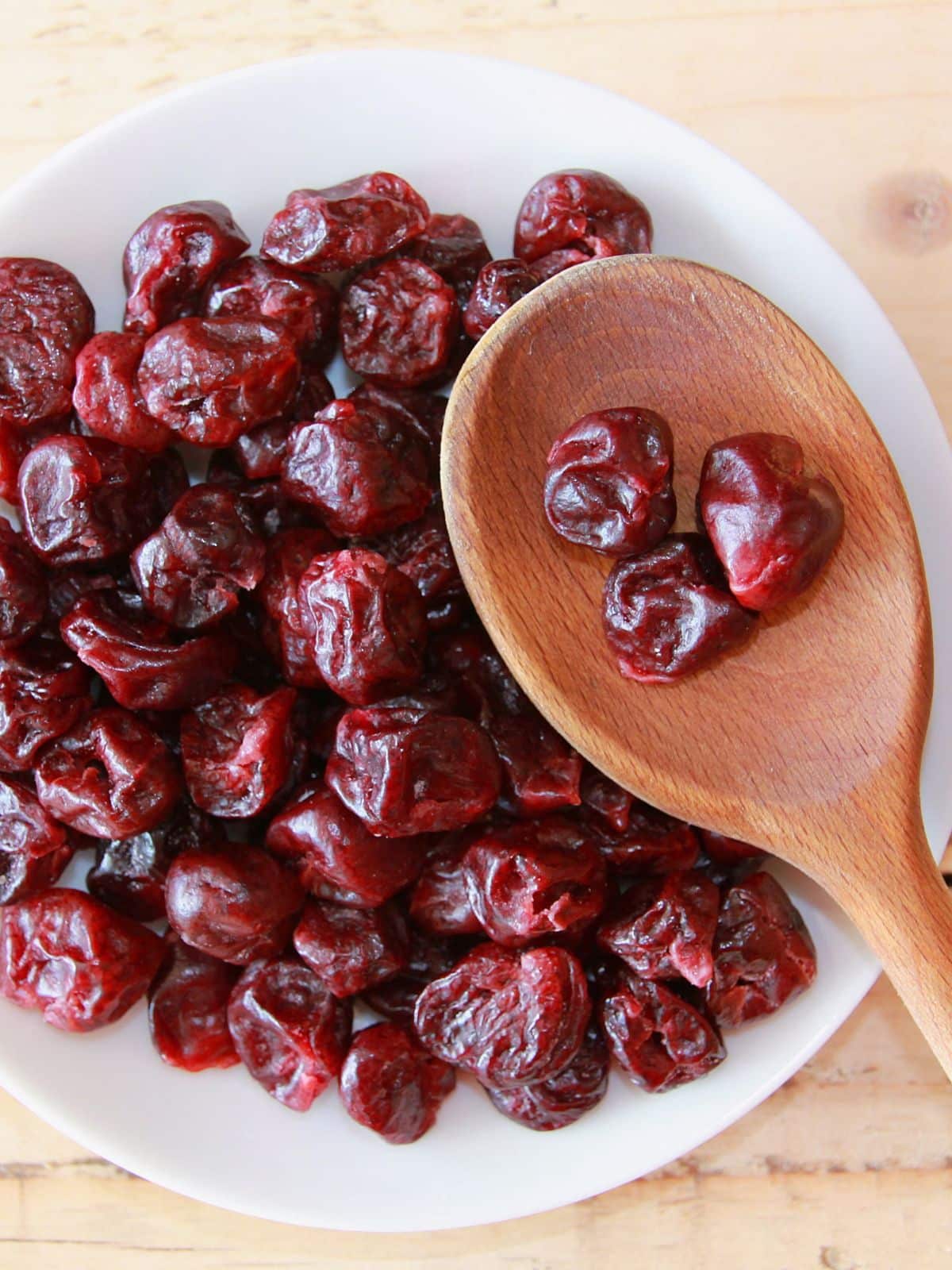 Whenever I'm at Costco, I pick up a 24 ounce bag of dried tart cherries! Not only are they irresistibly poppable into my mouthable, but they taste great in SO many recipes, sweet and savory!
How do you use dried cherries?
Before I dive into dried cherry recipes, I wanted to encourage you to throw them into recipes you already love! Here's a few ways to incorporate them into your meals and desserts:
Baked goods - Add dried cherries to cookies, muffins, quick-breads, scones, and even cinnamon rolls. They pair well with nuts, chocolate, white chocolate, and oats.
Roasted veggies - Toss them with roasted brussels, butternut squash, sweet potato, carrots, or a combination of them.
Granola & trail mix - Toss them with granola, trail mix, or homemade snack mixes. You can also use them in homemade granola or date bars.
Salads - If a dried cranberry tastes good in it, chances are a dried cherry would taste even better!
Crisps & crumbles - Dried cherries are a great addition to crisps and crumbles, especially apples and pears!
Yogurt bowls - Greek yogurt sings with toppings. Try granola, dried cherries, shredded coconut, and fresh fruit.
Chicken salad - Swap dried cranberries with dried cherries!
1. Dried Cherry Cookies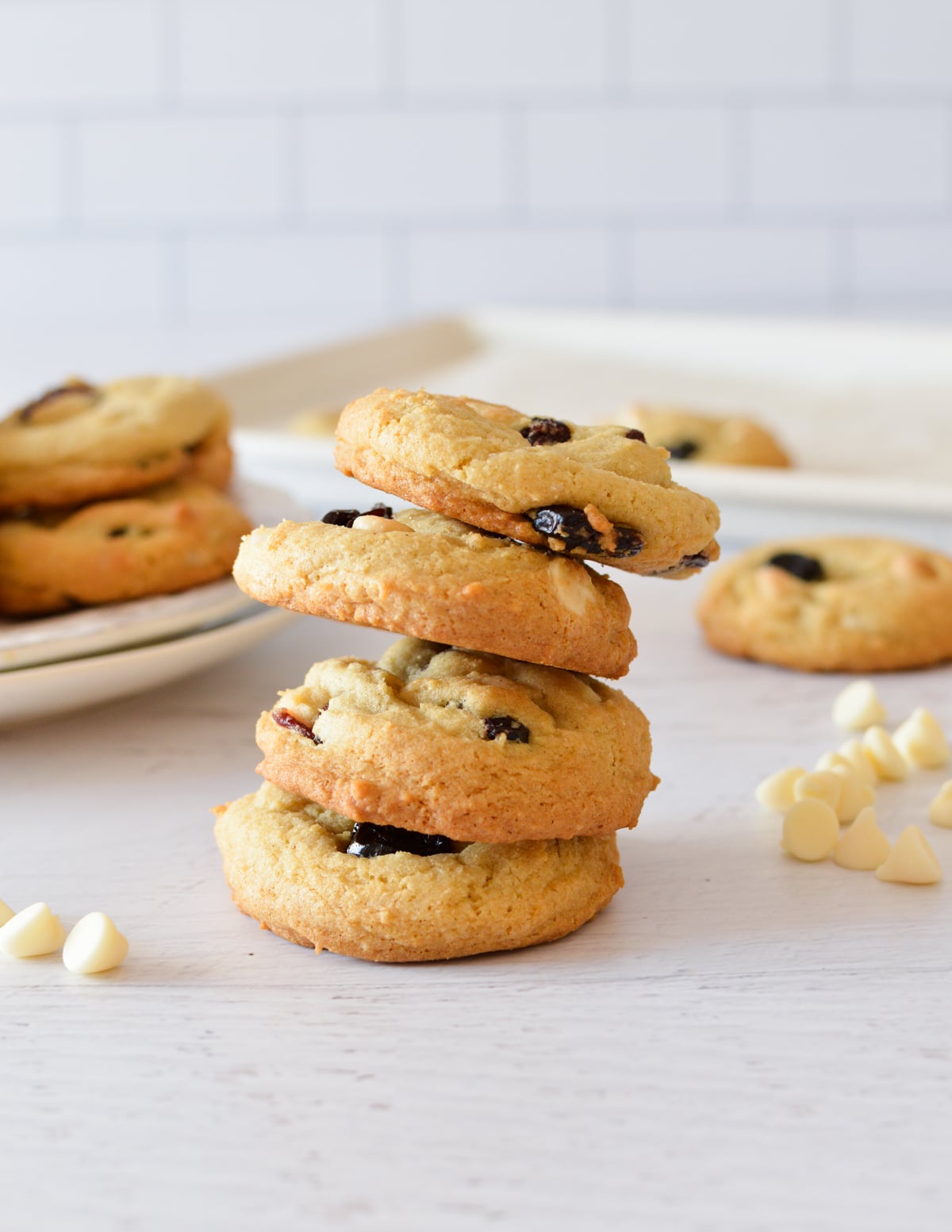 Normally I'm not a white chocolate person, BUT tangy dried cherries and white chocolate chips work SO well together! And these cookies are spot on. They have crisp edges with soft and chewy centers.
If you don't like white chocolate, just leave it out or swap with dark chocolate. These dried cherry cookies are a must-try!
2. Quinoa Salad with Feta & Peaches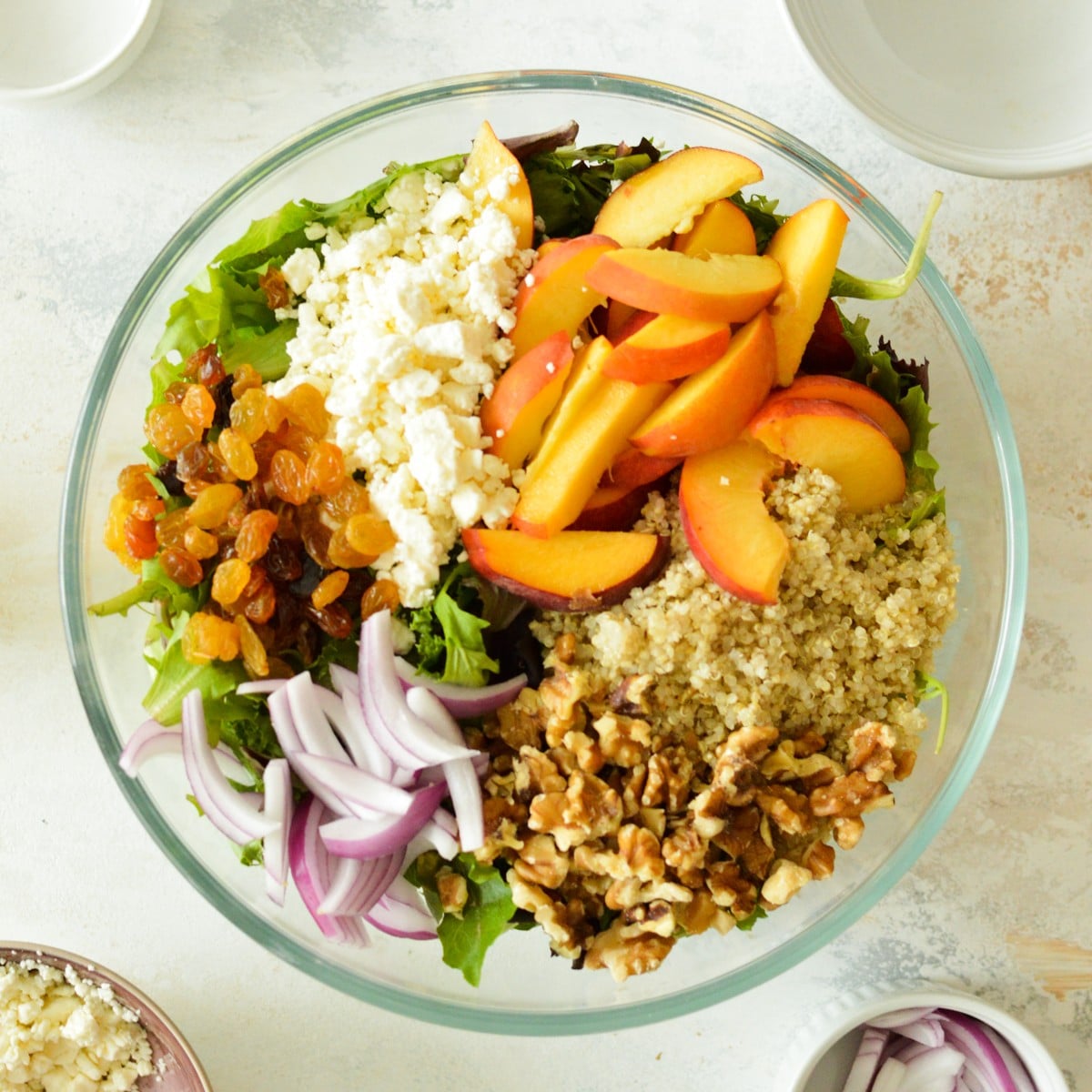 Dried cherries are a great addition to mixed green salads! They're slightly more plump and tart than cranberries, which takes the flavor up a notch.
Even though this recipe calls for golden raisins, I make it all the time with dried cherries and it's delish! If peaches aren't in season, just use fresh strawberries instead. SO good.
3. Cherry Almond Biscotti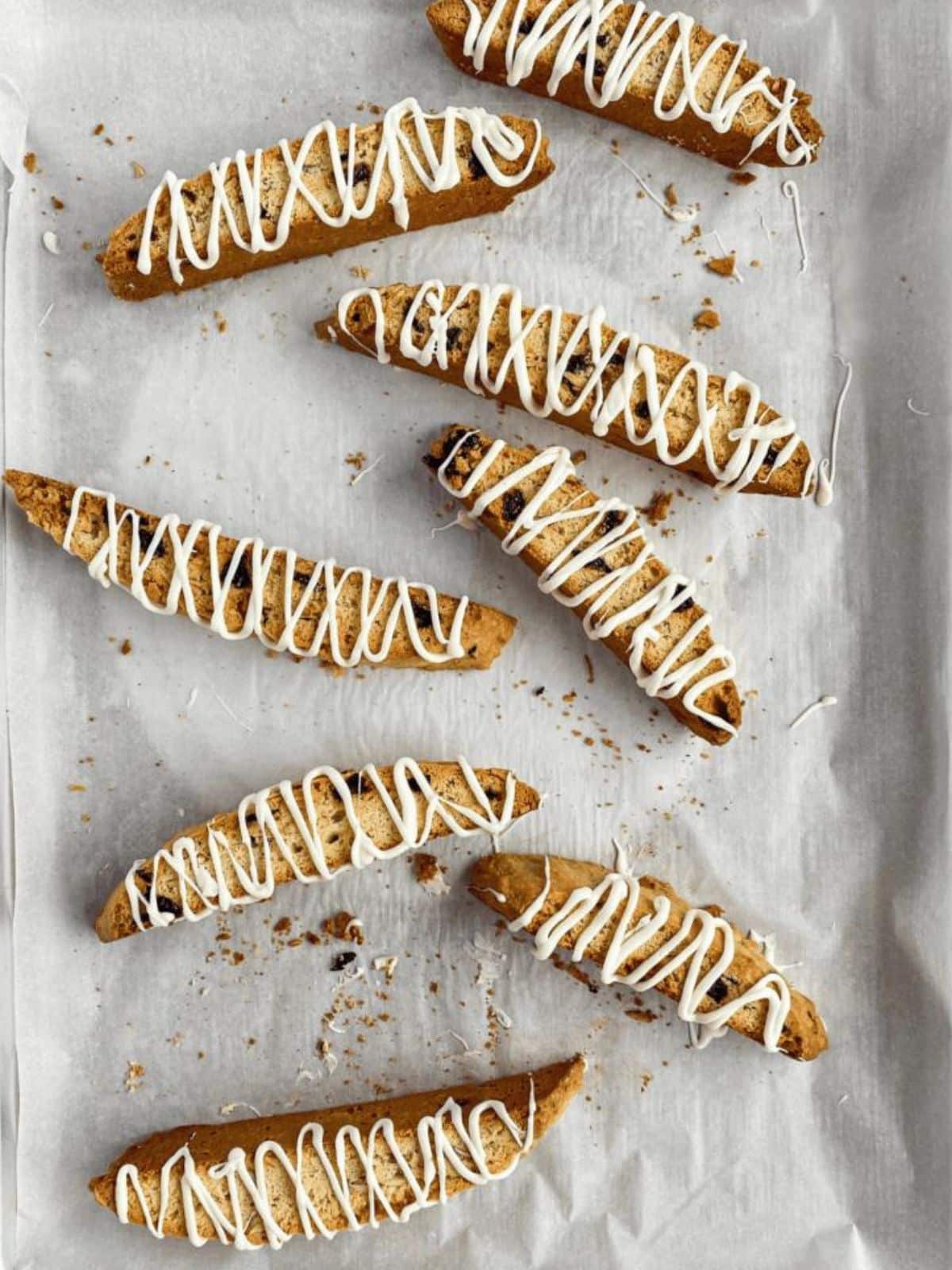 These crunchy dippable cookies vanish quickly! I can barely resist homemade biscotti, especially when it's flavored with almond extract and studded with dried cherries. Yum!
The white chocolate drizzle is like the cherry on top. I like to freeze biscotti and pull them out as needed with a cup of tea.
4. Vegan Cherry Chocolate Chip Cookies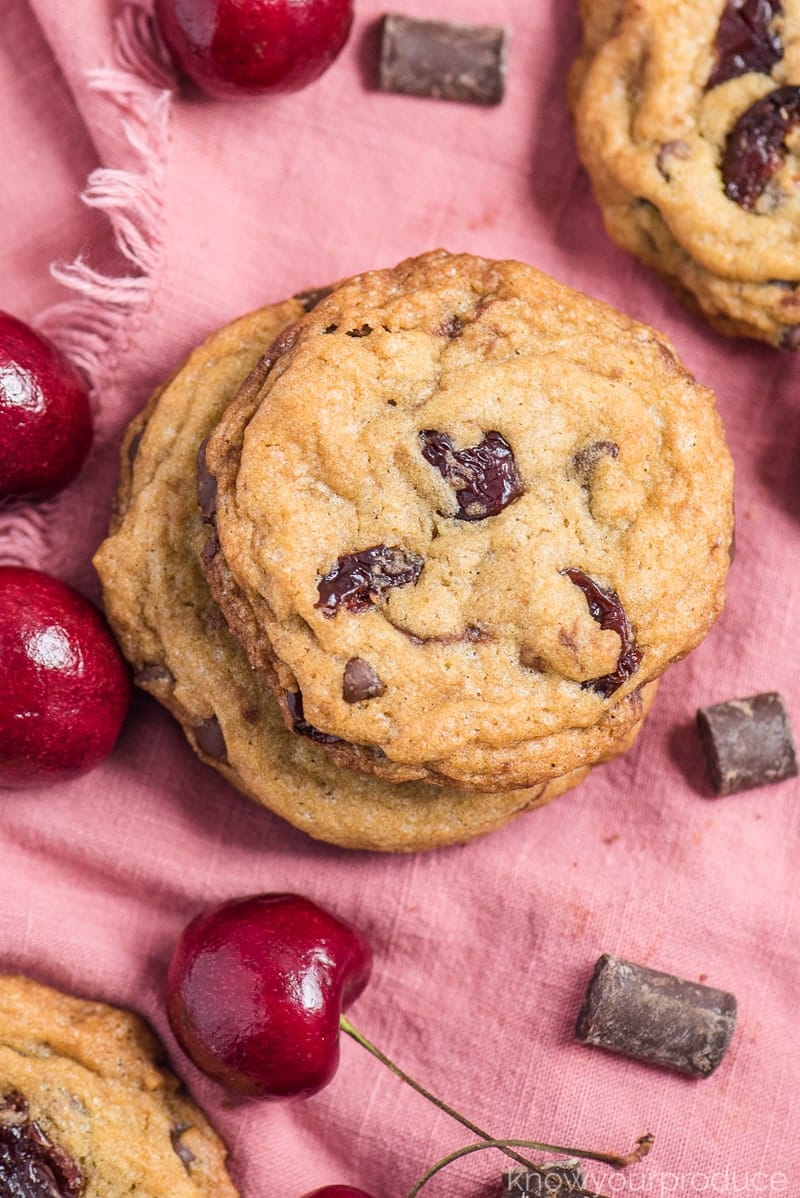 You won't even know these cookies are vegan! They have everything you want in a deliciously soft cookie and they're packed with dried cherries and chocolate chips.
These beauties are perfect for Valentine's day or any special occasion.
5. Cherry Vanilla Energy Bites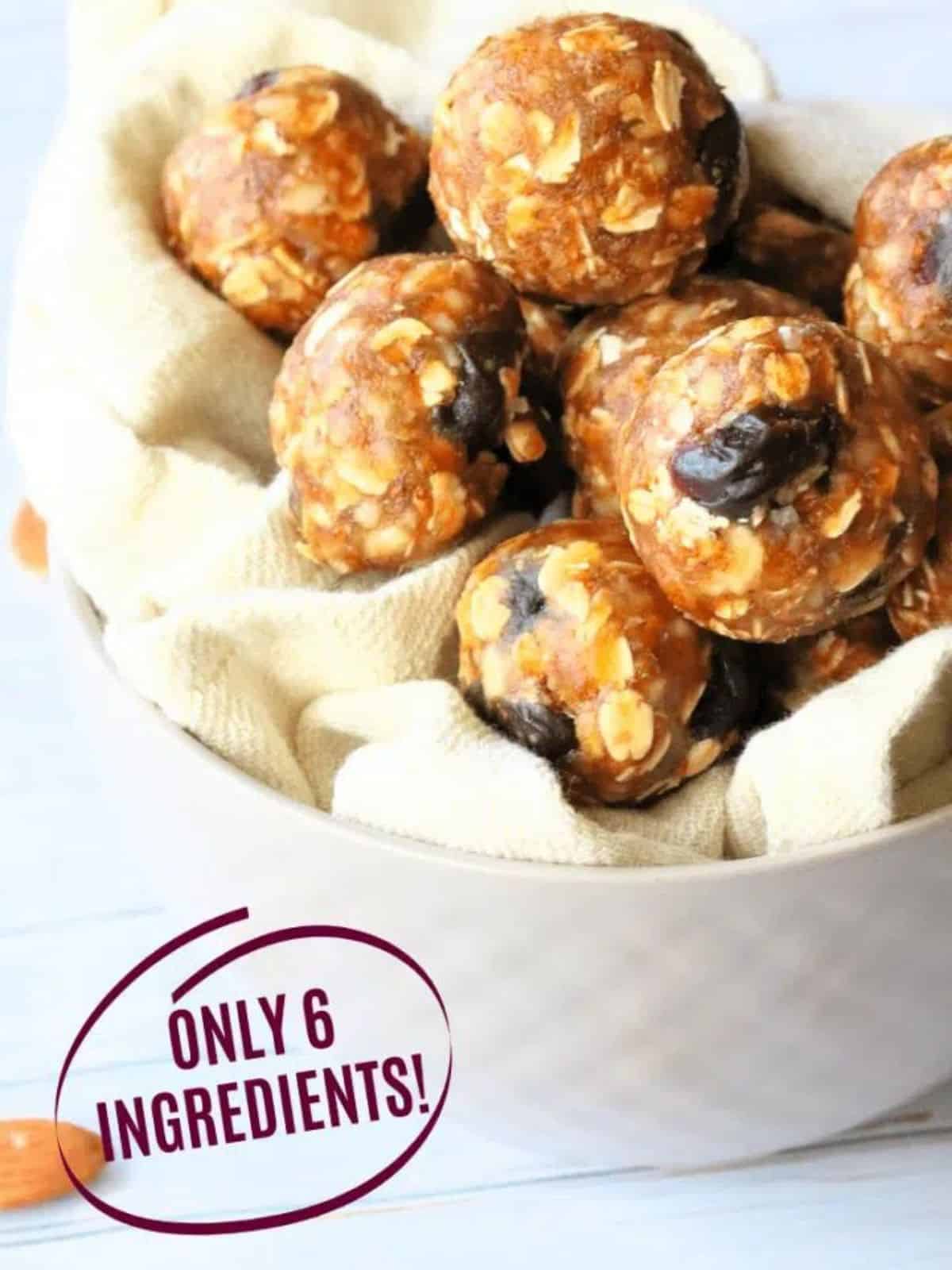 These energy balls are fuel for busy parents! And kiddos love them too. They're made of dates, a stone fruit that's dried to concentrate its sweetness. Dates are all natural and used to make energy balls and healthy bars.
These energy balls are packed with oats, almonds, and dried cherries. The combo is super tasty and they freeze well, which is always a plus for me!
6. Dried Cherry Tarts with Pears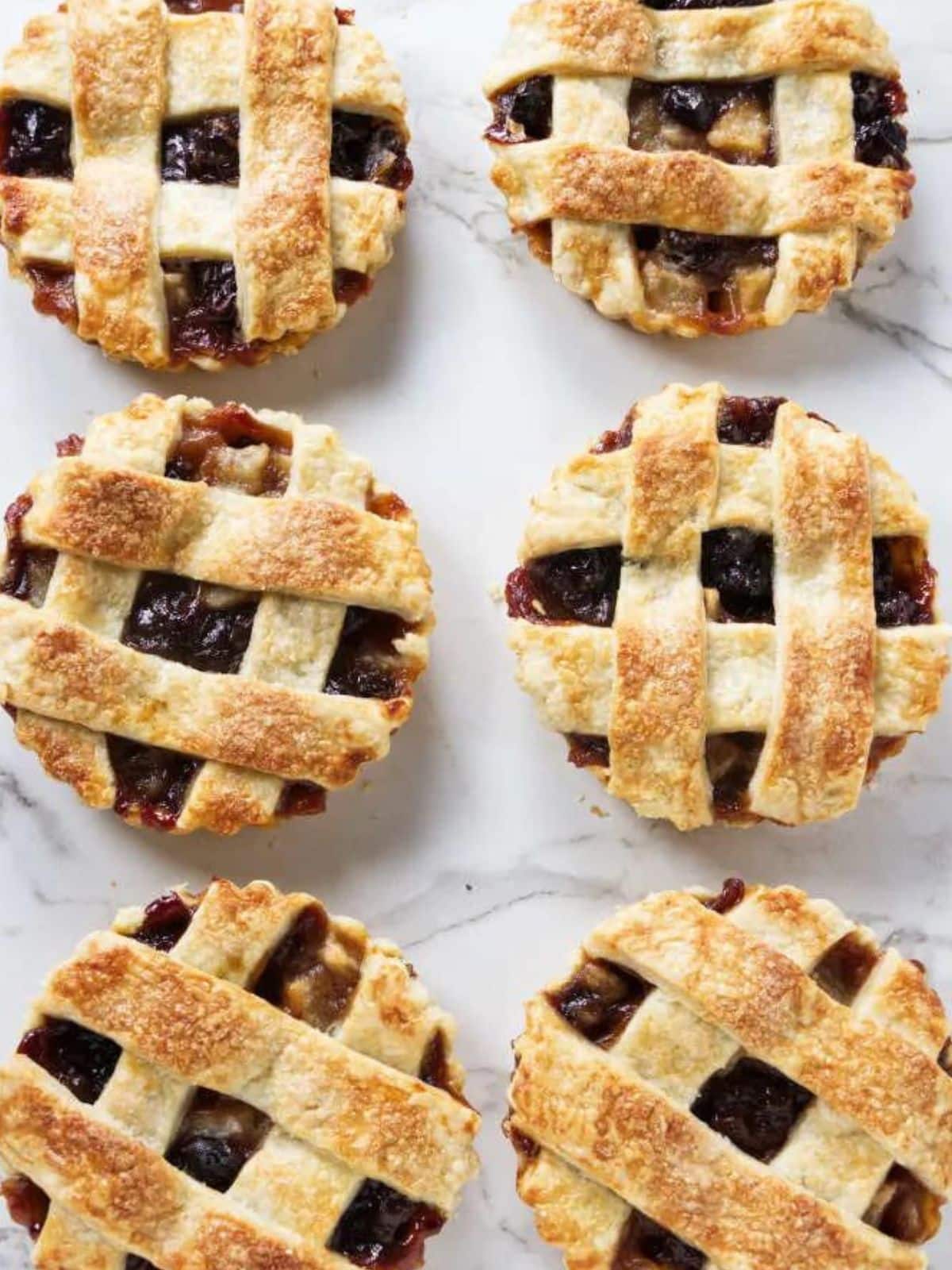 If you're looking for something a little fancy, these little dried cherry tarts are just the thing. Dried cherries are soaked in brandy then combined with diced pears to make a sweet and juicy filling.
If you don't drink alcohol, you can swap the brandy with apple juice. Either way, these tartlets are adorable and scrumptious!
7. Spinach Arugula Salad with Pears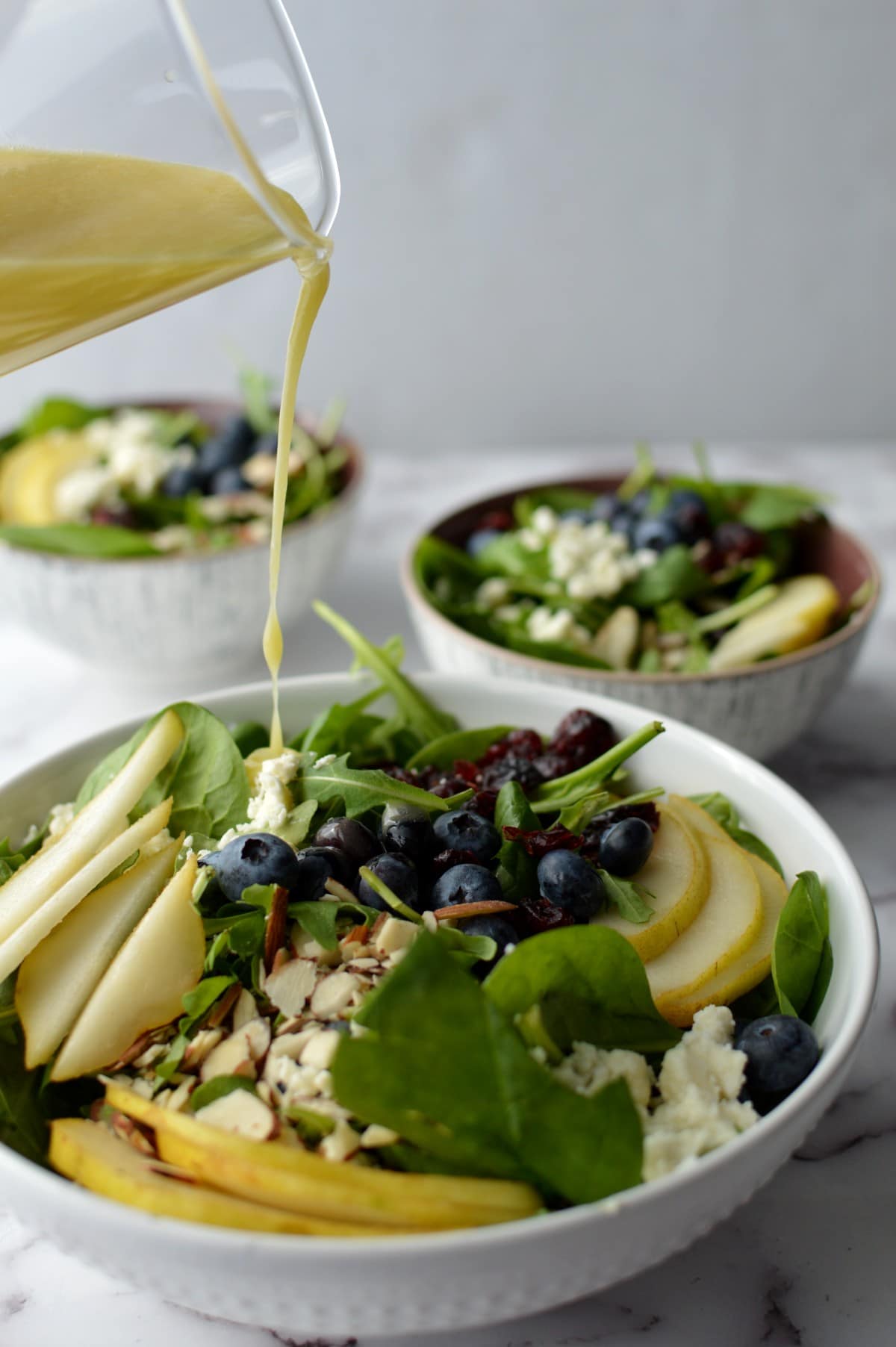 This spinach arugula salad is sweet, zippy, and nutritious! It has sliced pears, fresh blubes, salty feta, crunchy almonds, and tart dried cherries, all dressed in a bright and zippy vinaigrette.
I'm a big fan of salads. They're an easy way to get some greens and they pack a flavorful punch. I used peach jam and fresh lemon juice for the vinaigrette!
8. Baked Brie with Dried Cherries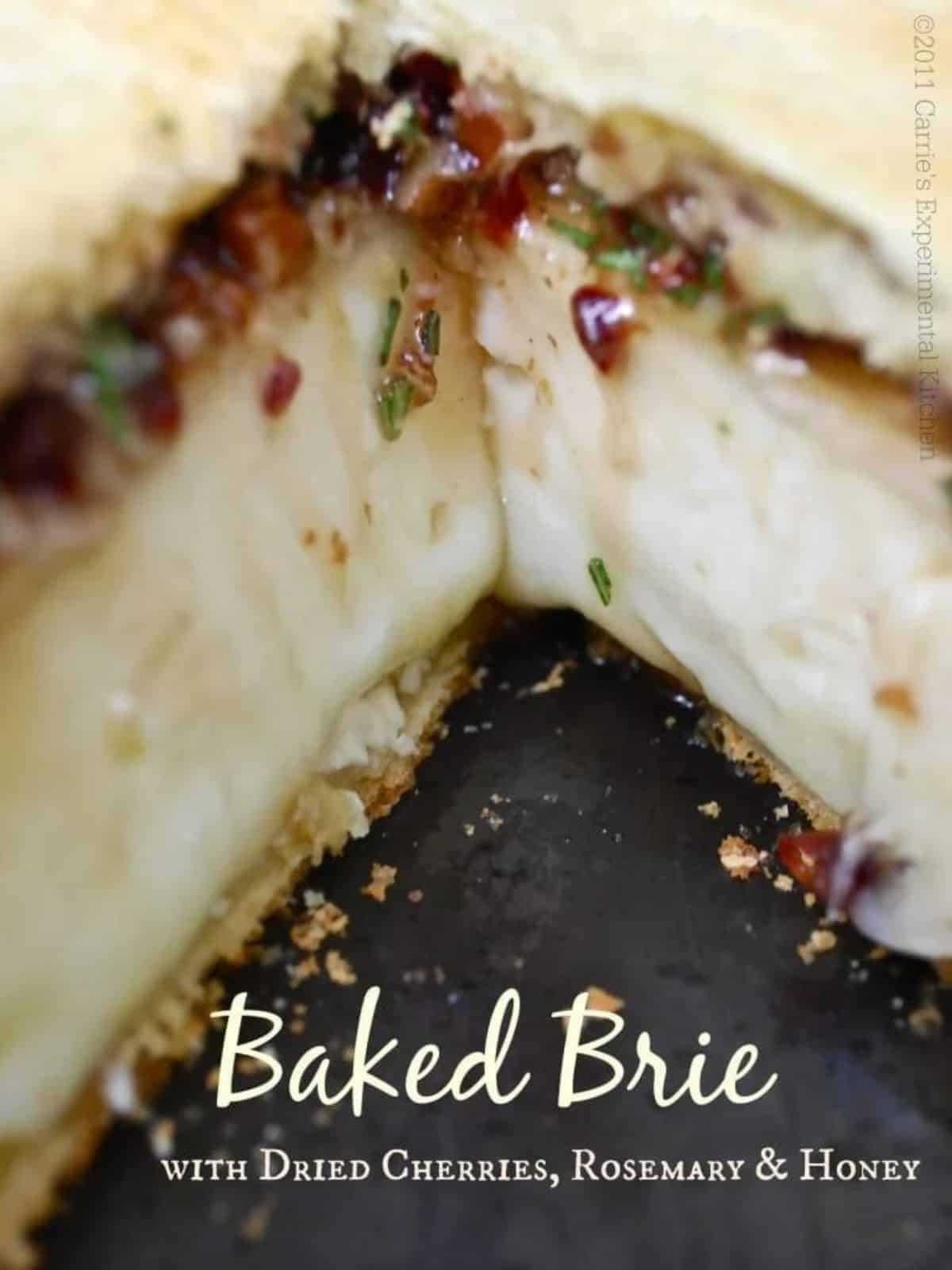 If you're a fan of oozing, gooey, melty brie, you're going to love this super simple version with dried cherries, rosemary, pecans, and crescent roll dough!
This appetizer will impress all your friends and family around the holidays! It's only six ingredients and it's ready in 35 minutes.
9. Braised Cipollini Onions with Dried Cherries
Cippolinis are miniature onions that are naturally sweet. This makes them ideal for roasting and caramelizing whole or halved. In this recipe, the onions are halved and sauteed, then cooked with balsamic vinegar and dried cherries.
This sweet and tangy side dish tastes delicious with grilled steak or any kind of roast!
10. Cherry Almond Granola Bars
Dried cranberries are delicious, BUT dried cherries are a million times better in granola bars! These cherry almond granola bars take only 10 minutes to prep and they're no-bake.
Oats, almonds, dried cherries, and almond butter are a winning combo, plus they're naturally sweetened with honey. These granola bars are perfect for ravenous kiddos for an afterschool snack.
11. Cherry Almond Slaw
This kale slaw is a cinch to make and it utilizes pantry staples! Kale is tossed with scallions, smoked almonds, and dried cherries for one flavorful bite.
It's coated in a homemade honey dijon mustard dressing - my fave! I live for honey mustard and once you've made it at home, there's no going back to store-bought.
I love that kale doesn't get soft or wilt even when it's dressed in a vinaigrette.
12. Dried Tart Cherry Sweet Snack Mix
I'm a sucker for a sweet snack mix! And the salty sweet combo of tangy dried cherries, yogurt covered pretzels, and almonds is amazing, but toss it in a cinnamon sugar coating and it's downright addictive.
This divine snack mix is ready in less than 30 minutes.
13. Baked Brussels Sprouts with Cider Glaze
Roasted brussels sprouts get a major upgrade with crunchy walnuts, tart dried cherries, crispy pancetta, caramelized onions, and a cider glaze!
If you haven't paired brussels sprouts with anything sweet before, get ready to be pleasantly surprised. Their earthy flavor tastes delicious with sweet and spicy ingredients!
FAQs
What can be made from dried cherries?
You can add dried cherries to cookies, muffins, scones, roasted vegetables, salads, granola bars, yogurt bowls, and chicken salad.
What are dried cherries good for?
Dried cherries are a good source of vitamin A, calcium, and iron. They're high in disease-fighting antioxidants and natural melatonin which studies show help you sleep. They're also delicious!
How long will dried cherries keep?
If you properly store dried cherries, they can last for up to 6 months. Ours never last that long before we eat them! Store dried cherries in a dry airtight container in the pantry or the fridge.