It's hard to imagine life without cookies. Thankfully for Celiacs & gluten intolerant alike there are lots of delicious gluten free cookies that line the grocery shelves. Here are twenty-one of the best store-bought gluten free cookies to buy today.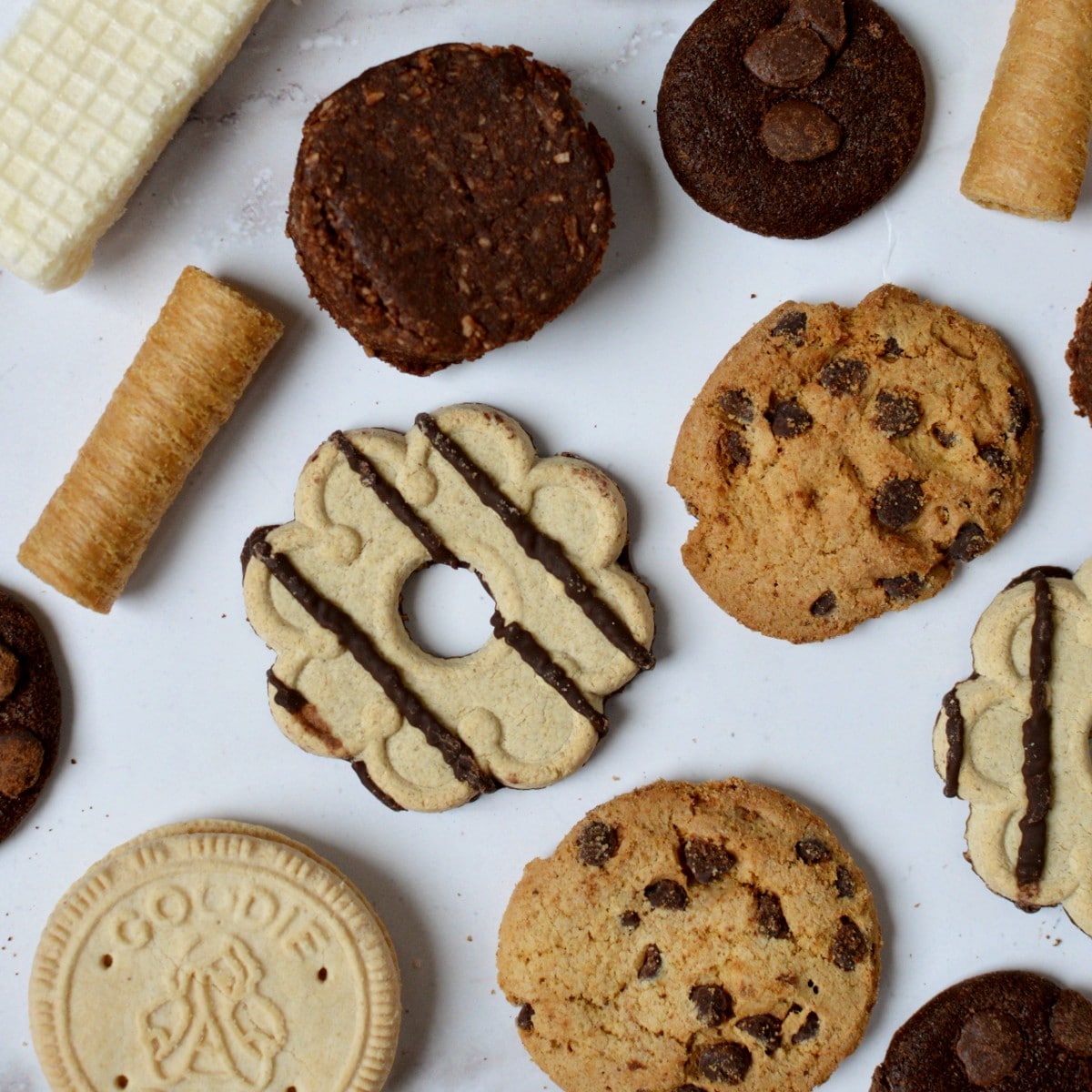 Not all gluten free cookies are created equal. In fact this may be the understatement of the year. Some gluten-free cookies give you that warm and fuzzy feeling like any good cookie should. While others taste like chalk, grass (I kid you not), or a grainy mess.
In an effort to find the absolute best gluten free cookie brands I searched every grocery store in town. I have personally tried and love every cookie on this list. I'm here to tell you that you can enjoy delicious cookies without any of the gluten! Some of these cookies are also dairy-free and vegan too.
I've also included some amazing gluten cookie recipes at the bottom if you'd rather make them homemade.
About Gluten Free Cookie Brands
If I've learned anything from my gluten free journey it's that just because one product is delicious doesn't mean every product the brand creates will be delicious. It's a true but unfortunate fact.
There are however some brands that rise above the rest in terms of flavor and texture. I will be sure to mention which ones fit that criteria below otherwise here are the best gluten free store-bought cookies that made the list: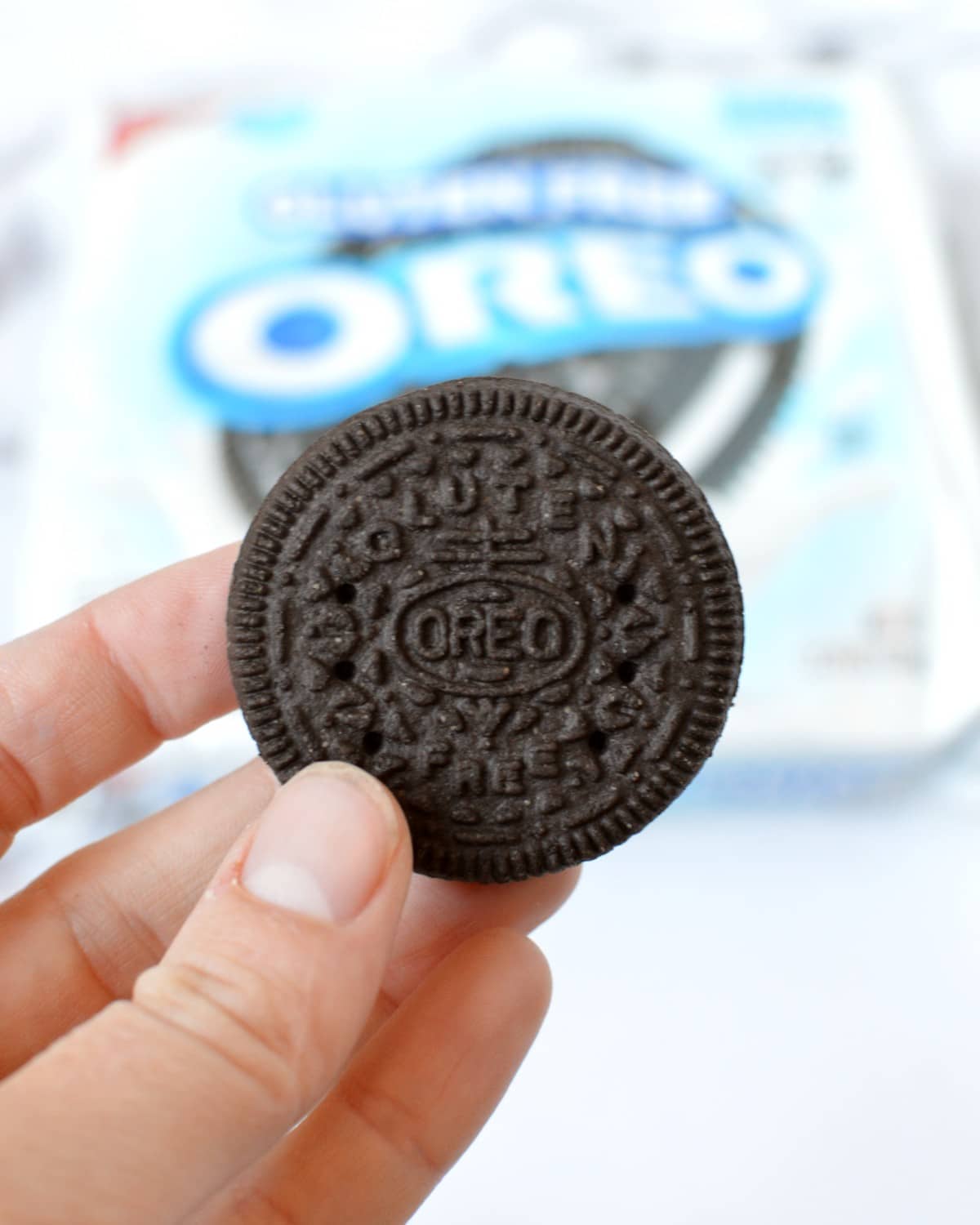 I'm kicking off this list with gluten free Oreos because they're so dang good!!! Even my gluten-loving friends and family can't tell the difference. They taste like the real deal and that is a win for Celiacs everywhere! They're also certified gluten free so you know they're safe when it comes to gluten.
These vanilla wafers are delicious with no strange aftertaste. The flavor and texture is spot on and they are perfect if you miss banana pudding! When I purchase these I can hardly get to them before my kids finish off the box. They are also free of dairy, peanuts, and soy!
If you love a thin and crispy cookie then these cookies are for you. They're light, crispy, and taste surprisingly good with a dollop of whipped cream. I haven't tried a gluten free cookie from Tate's that I haven't loved. I will say because they're so thin and crispy they do break easily. So be sure to place the bag gently into the pantry and don't bag them with the milk or bananas lest they get smooshed.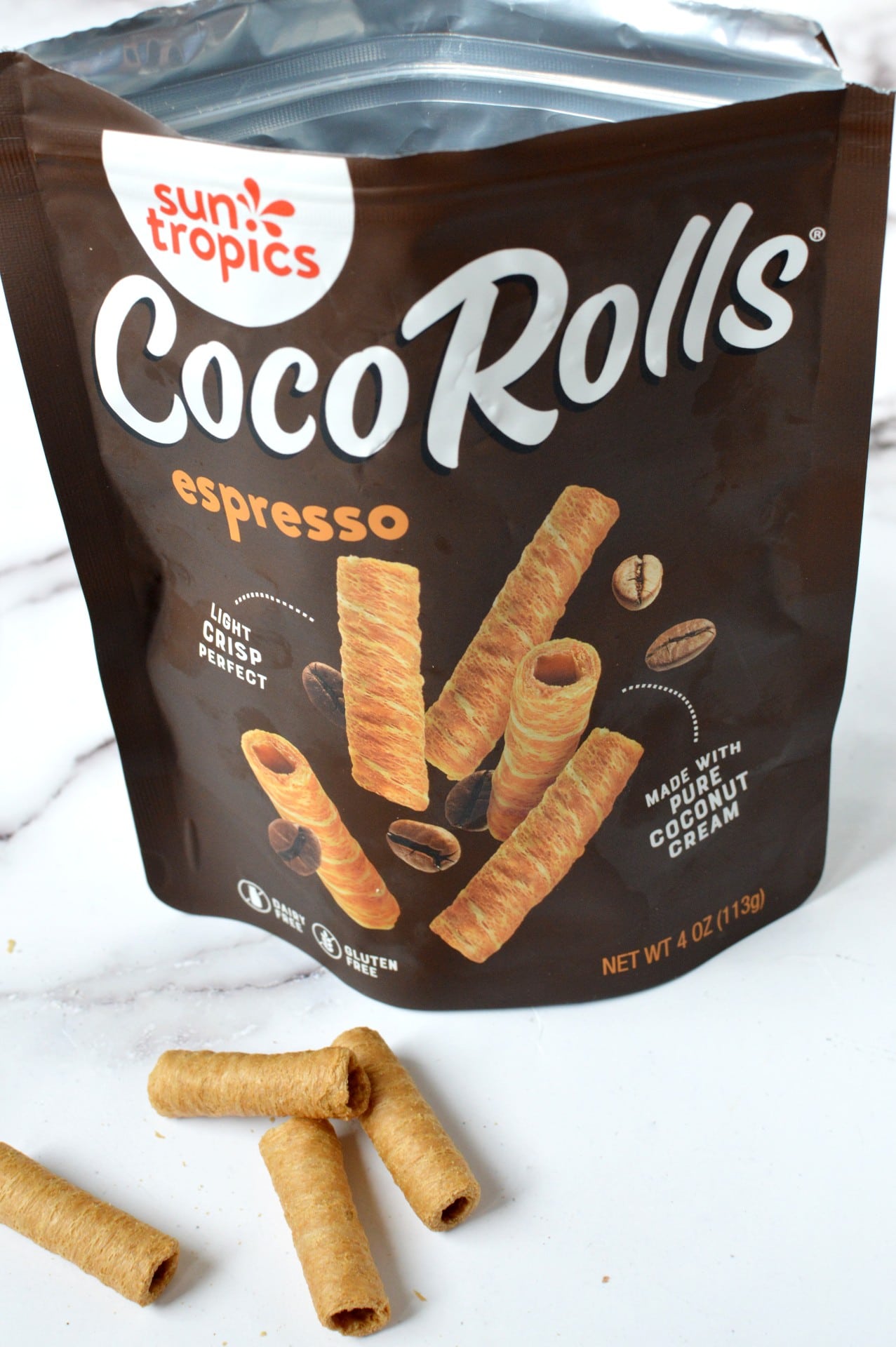 These cookies are slightly sweet and dangerously delicious. They come in three flavors - original, salted caramel, and espresso. They have a light, crisp texture and only 130 calories for 10 pieces. I was hard pressed to find anyone who didn't like these cookies. They would go perfect with a hot cup of coffee or tea.
These gingersnaps are slightly addictive. They have a nice ginger kick and the perfect snap. I use these gingersnaps in my gluten free key lime pie recipe because they're that good. My gut says they would make an amazing crust for cheesecake too! They taste great with a cup of coffee or tea but you could also crumble them onto yogurt or fresh berries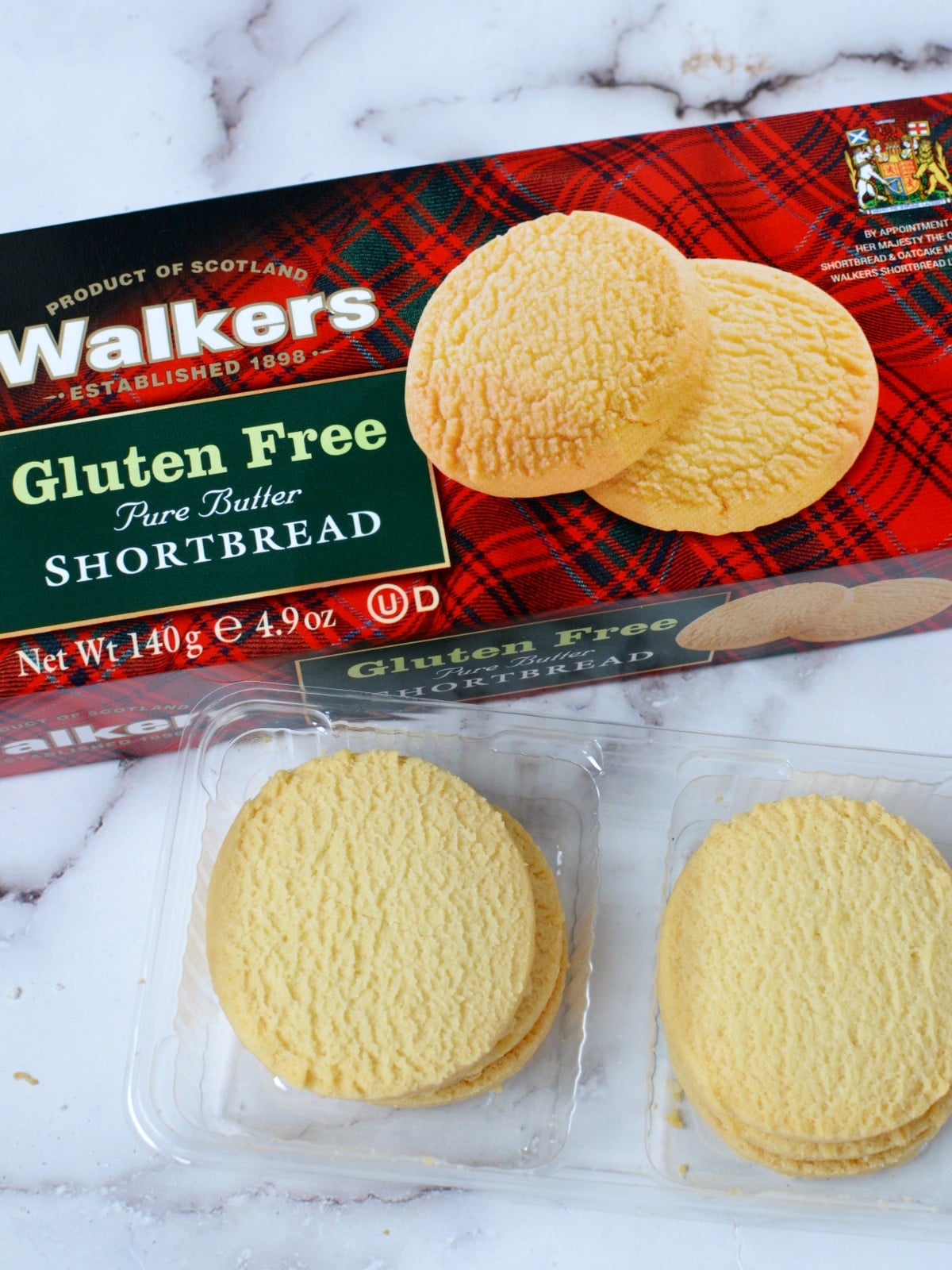 Pure butter is right! These cookies are very buttery. I had to go to Fresh Market to find these cookies but they didn't disappoint. If you like a truly buttery shortbread cookie these are for you. I also had my mom try them for me and she said they're very similar to the regular kind.
7. Glutino Gluten Free Chocolate Chip Cookies
I tried quite a few gluten free chocolate chip cookies and these were definitely one of the best. They are similar to a crispy Chips Ahoy and didn't have a strange aftertaste like several of the other gluten free brands I tried. My 7 year old daughter loved these as well.
These mini cookies are completely delicious! I would put these little cookies into the dangerously good category as in don't sit down with an entire bag lest you eat them all. These cookies are also vegan, dairy-free, grain-free, and non gmo. You won't regret buying these cookies, unless of course you're trying NOT to eat cookies in that case stay far far away!
9. Partake Cookie Butter Soft Baked Cookies
These soft baked cookies are vegan, gluten free, kosher, and non-GMO. The flavor is similar to a molasses cookie and they are indeed soft. They're only 50 calories per cookie and taste delicious!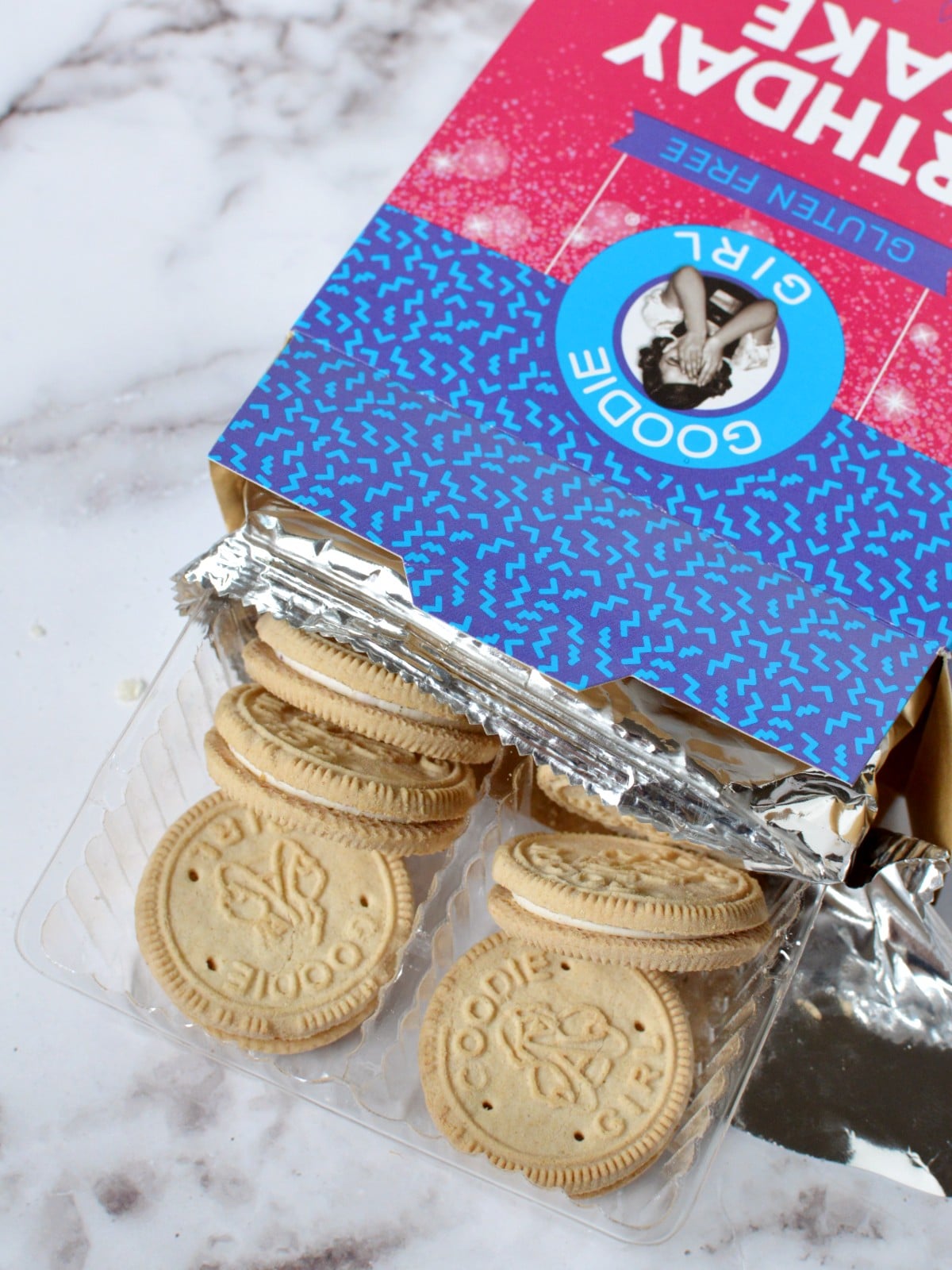 If you love sandwich cookies then these cookies are for you. The birthday cake sandwich cookies are delicious but they also come out with seasonal flavors! If I remember correctly I've had both peppermint flavored and pumpkin pie. Most of the goodie girl products I've tried have been super tasty. I would consider it one of the best gluten free cookie brands for sure.
These remind me of the fudge striped cookies I ate as a kid only better. They're perfectly sweet with no strange aftertaste. Even your gluten eating friends will love these cookies! They go perfect with a cup of hot coffee.
12. Goodie Girl Chocolate Chip Cookies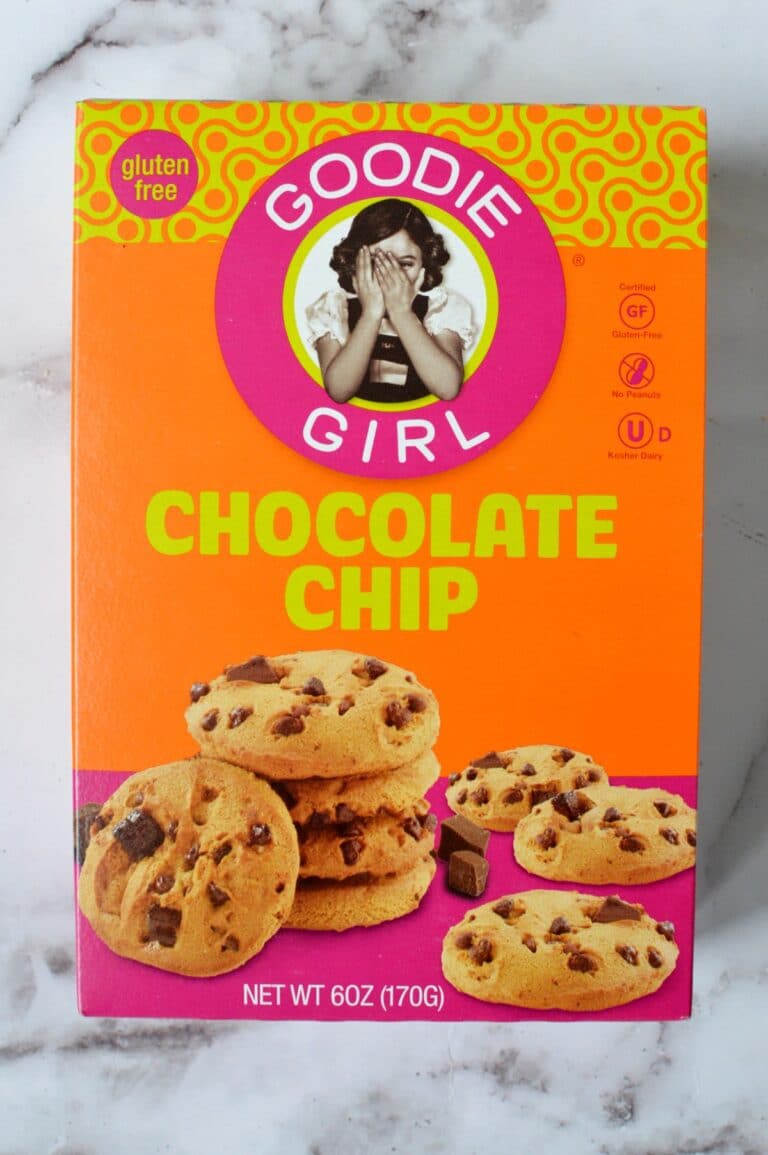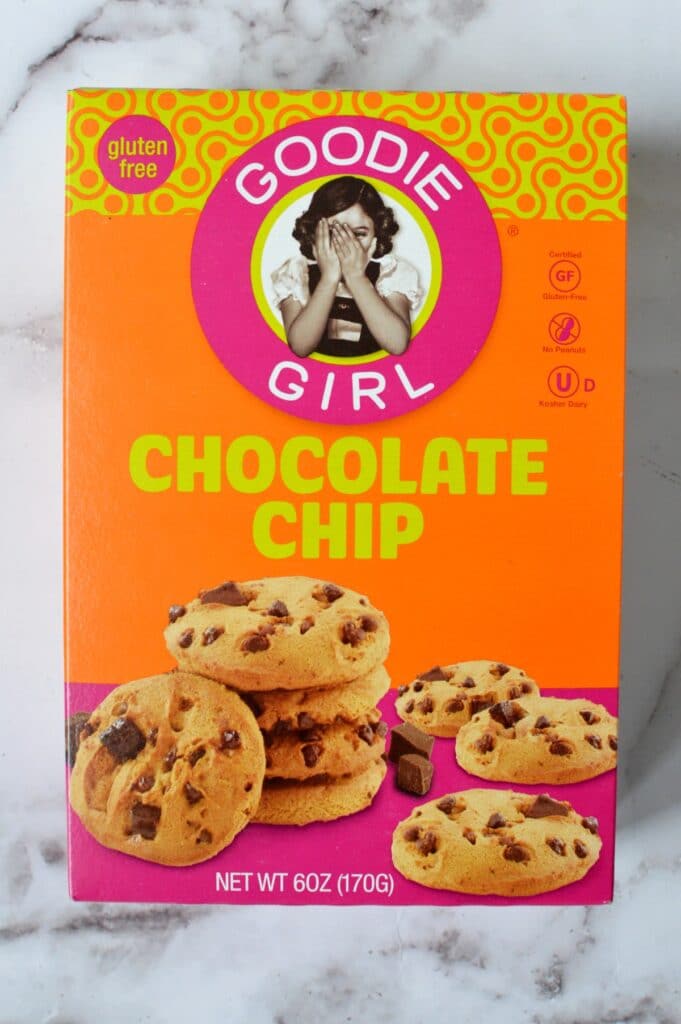 The goodie girl chocolate chip cookies are gluten-free and nut-free. They're also small, crisp, and tasty. In my opinion you can't tell these little cookies are gluten-free. I noticed they're hard to find online but I had no problem finding them at my local Publix. Purchasing most of these cookies in-store is the more budget-friendly way to go anyhow.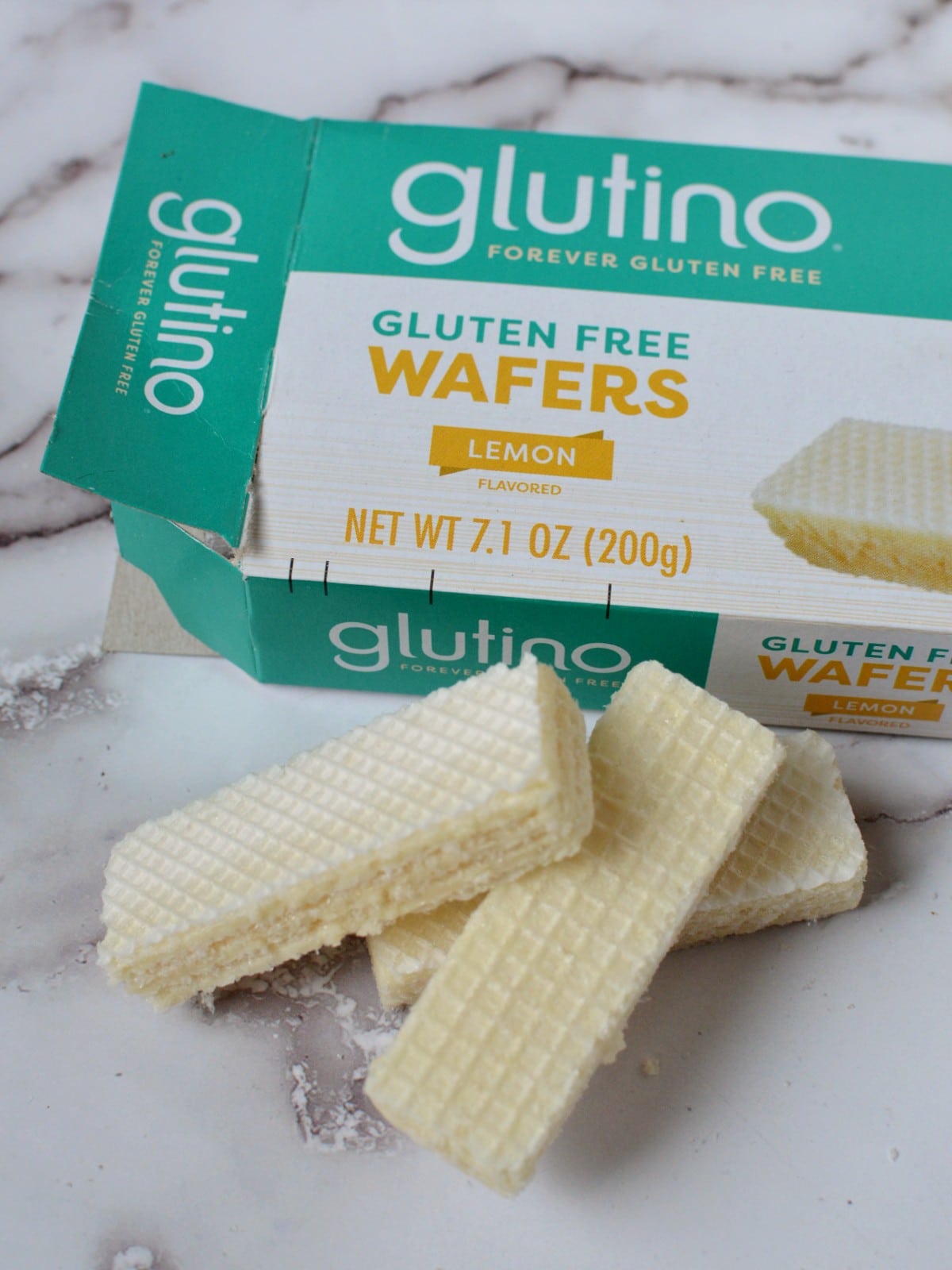 I will be honest, I didn't expect to like these. Boy was I wrong. They tasted like a true wafer cookie with a delightful lemon filling similar to the flavor of a fruit loop. They have a crisp but light texture and a bright, sweet flavor. I could definitely enjoy these with an afternoon coffee. (Noting my obsession with coffee!)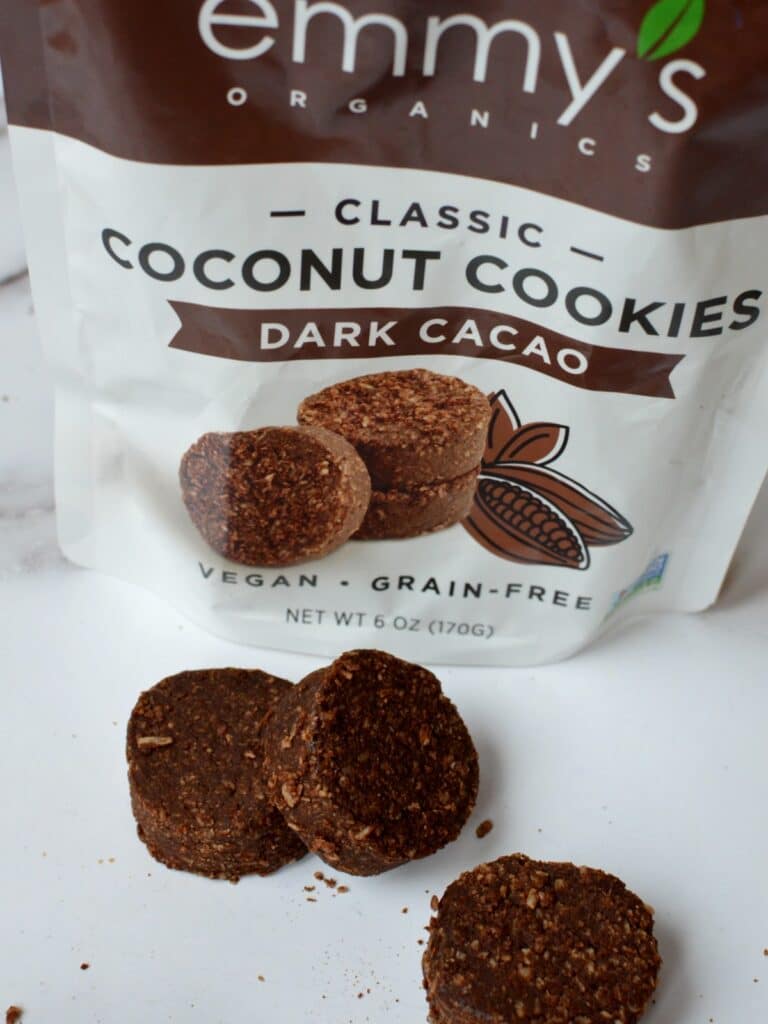 My husband loves these coconut cookies. They're organic, vegan, and gluten-free. If you're looking for a great cookie filled with wholesome ingredients this is an excellent choice. The cookies aren't too sweet which is nice. They have a variety of flavors including vanilla bean, chocolate chip, and peanut butter.
15. Sweet Loren's Cookie Dough - Oatmeal Cranberry
These are break and bake cookies you can find in the refrigerated section of your local grocery store. The oatmeal cranberry kind are truly amazing. They taste homemade and are so easy to make! Just beware if you make the whole pack. The nice part is you can make as many as you like at one time since they're break and bake. I make two!
16. Sweet Loren's Cookie Dough - Fudgy Brownie
It's hard to believe these cookies are allergy friendly. They're rich, chocolatey, and fudgy plus they're also dairy-free and nut-free. These also taste really good raw as cookie dough. I oftentimes will just pull one out of the freezer and eat it frozen. To make an easy and quick mug brownie place one into a cup with some chocolate chips and microwave for 30 seconds. Top with whipped cream and indulge!
17. Emmy's Organics Thin & Crispy Chocolate Chip Brownie Snaps
I really enjoy how chocolatey these are. They're not overly sweet which is sometimes what I want in a cookie. They're also small and great for snacking. The name is apt as the cookies are definitely thin and crispy. They're a winner in my book.
18. Soozy's Grain-Free N'Oatmeal Raisin Cookies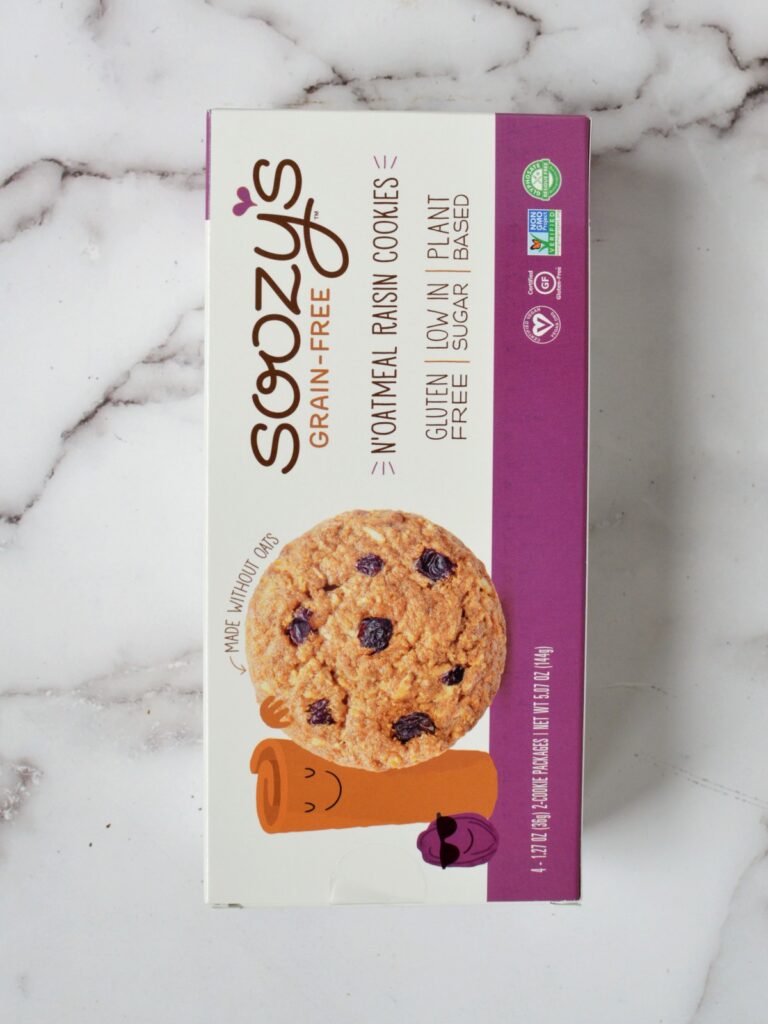 For oatmeal cookies without any oatmeal these are quite extraordinary. They actually taste like an oatmeal cookie without any grains or gluten. They have a slight spice flavor to them and they come in 4 individual packs of 2 so they stay fresh.
These sort of remind me of Larabars except in convenient little bite sized balls. They're sweetened with dates and brown rice syrup. They're also soy-free, vegan, and kosher. These aren't overly sweet and have a nice chocolate flavor. They're rolled in coconut flakes which pairs great with the chocolate.
20. Heavenly Hunks Cookies Oatmeal Dark Chocolate
These hunks are truly heavenly! You can purchase these in a big bag at Costco for a decent price. These are also vegan, organic, and non-GMO. I haven't tried the other flavors yet so I can't attest to all the flavors but the oatmeal flavor is incredible!
The Best Gluten Free Cookie List
If you try any of these cookies and love them (or even if you don't!) let us know in the comments. Also if you have a favorite store-bought gluten free cookie that's not on this list let us know that too!
You can buy a lot of these cookie brands online but I prefer to purchase them in-store because it's cheaper. I found that each store had different brands and types so just keep looking until you find the ones you want.
Where I live Whole Foods, Walmart, and Fresh Market had the most options. I struck out at Aldi but my gut says they usually have more to choose from.
Gluten Free Cookie Recipes You Might Love
If you'd rather just make some delicious homemade gluten free cookies then try these recipes out for size!