Whipped maple butter comes together in a snap and when you add the warmth of cinnamon it only gets better! Slather this butter on banana bread, roasted sweet potatoes, muffins, biscuits, or pancakes.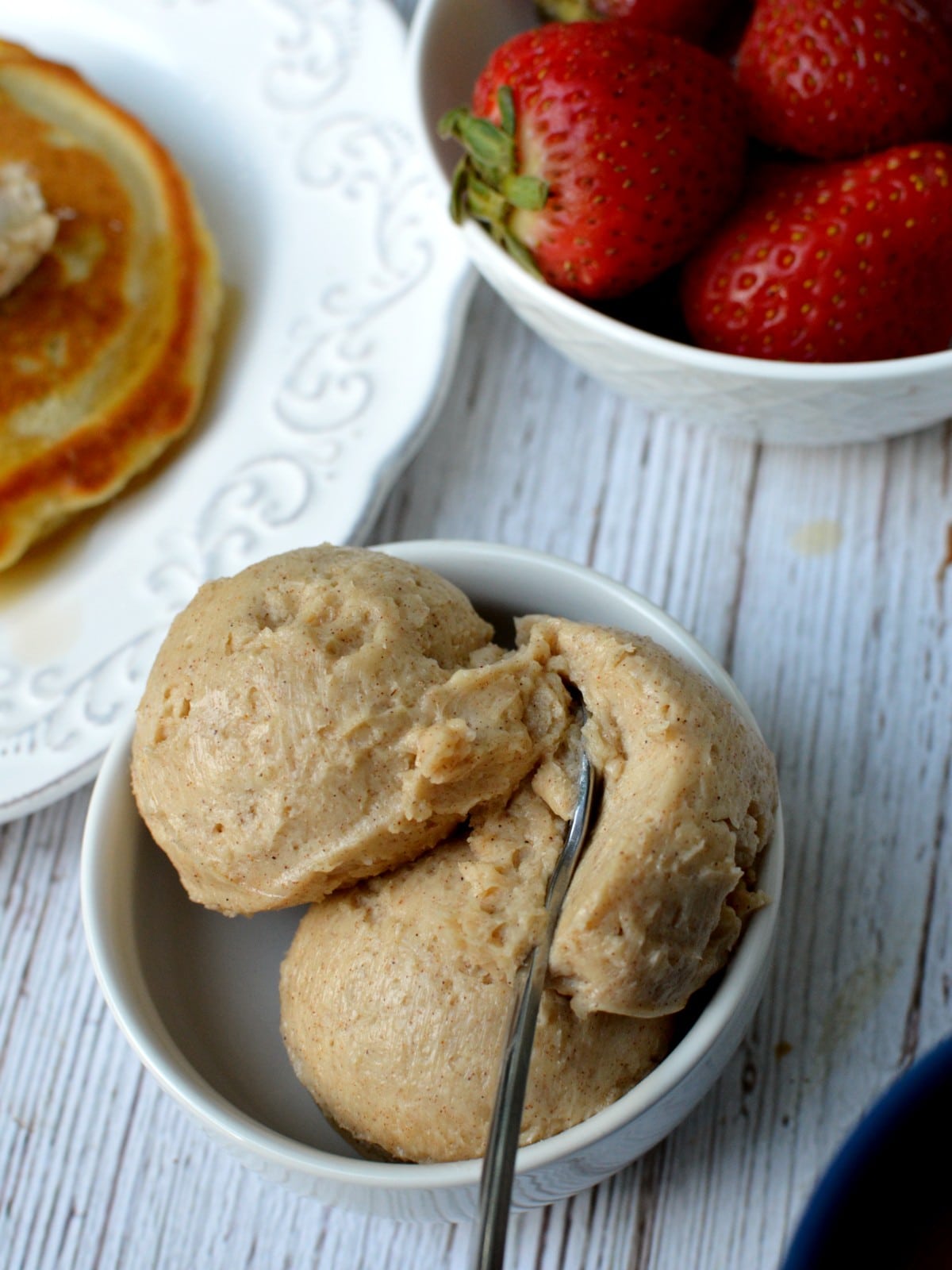 The only thing I love more than butter is flavored butter. The opportunities and combinations are endless but since I wanted something to slather atop pancakes I knew sweet maple butter was the way to go.
What is Whipped Maple Butter?
Whipped maple butter is butter and maple syrup that's been beat together with a stand mixer or a hand mixer until light and fluffy. It's essentially a whipped compound butter. Compound butter is softened butter that's been mixed together with other sweet or savory ingredients to make a flavored butter.
Disclosure: This post contains affiliate links. In other words, if you click a link and purchase something I will receive a commission at no cost to you. I only recommend products I use and enjoy myself.
Ingredients
You only need five ingredients for this recipe:
Unsalted butter
Maple Syrup
Cinnamon
Kosher salt
Powdered sugar
I will say this recipe calls for a decent amount of maple syrup because maple butter ought to taste like maple!
How to make maple butter
In a large bowl or the bowl of a stand mixer combine softened butter, maple syrup, cinnamon, powdered sugar, and kosher salt.
Whip the butter for 7 whole minutes until the butter is light and fluffy.
The beauty of this recipe though is you can taste as you go if you aren't sure you want it so sweet. You can always start with half the maple syrup and cinnamon and taste it then beat in the rest. This is essentially what I did but ultimately my team of taste testers (my dad, husband, and 1 year old) decided they wanted more maple and more cinnamon! And I agreed.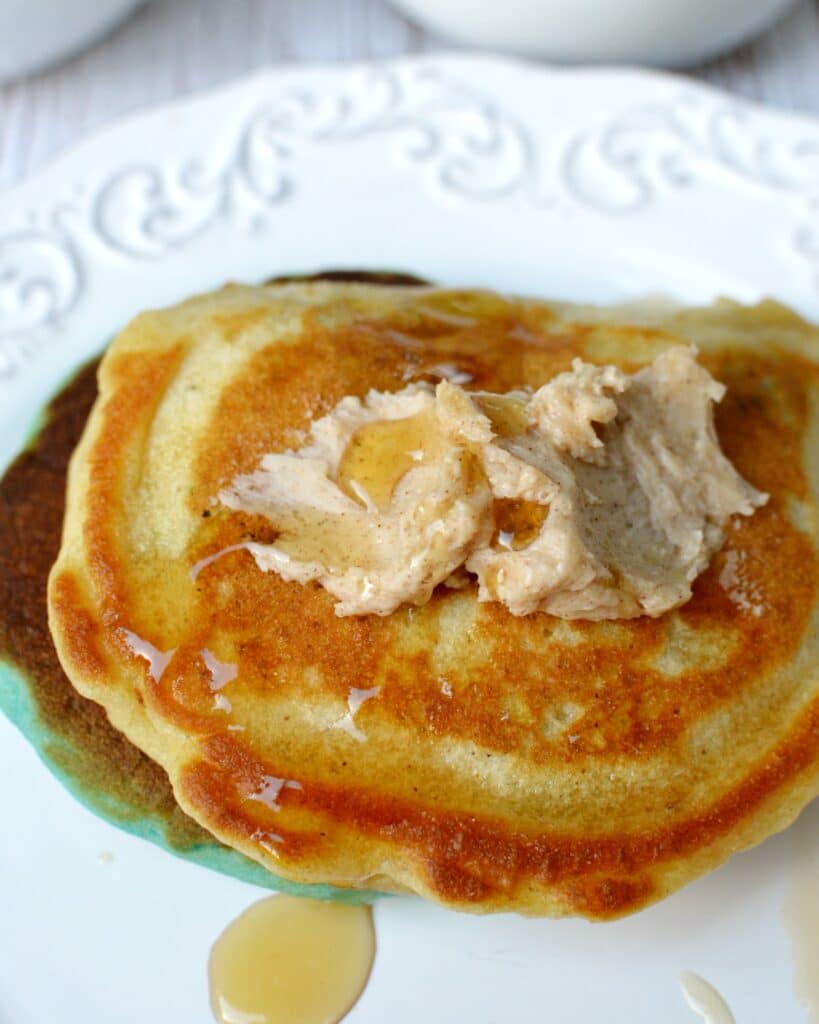 What should I use it for?
Everything! I kid … but seriously here's some delicious ideas for you:
Roasted sweet potatoes
Banana bread
Biscuits
Pancakes
Waffles
Sweet cornbread
Toast
English muffins
Other Recipes With Maple Syrup You Might Like: