It's hard to imagine a world without gluten free cookies - and frankly I don't want to. In honor of cookies everywhere I put together a delicious list of twenty one recipes for you. Unfortunately these pictures are not scratch and sniff (boo!) but they are only a spatula and an oven away!
This list includes healthy cookies, as well as not so healthy. I call those healthy for the soul!
Disclosure: This post contains affiliate links. In other words, if you click a link and purchase something I will receive a commission at no cost to you. I only recommend products I use and enjoy myself.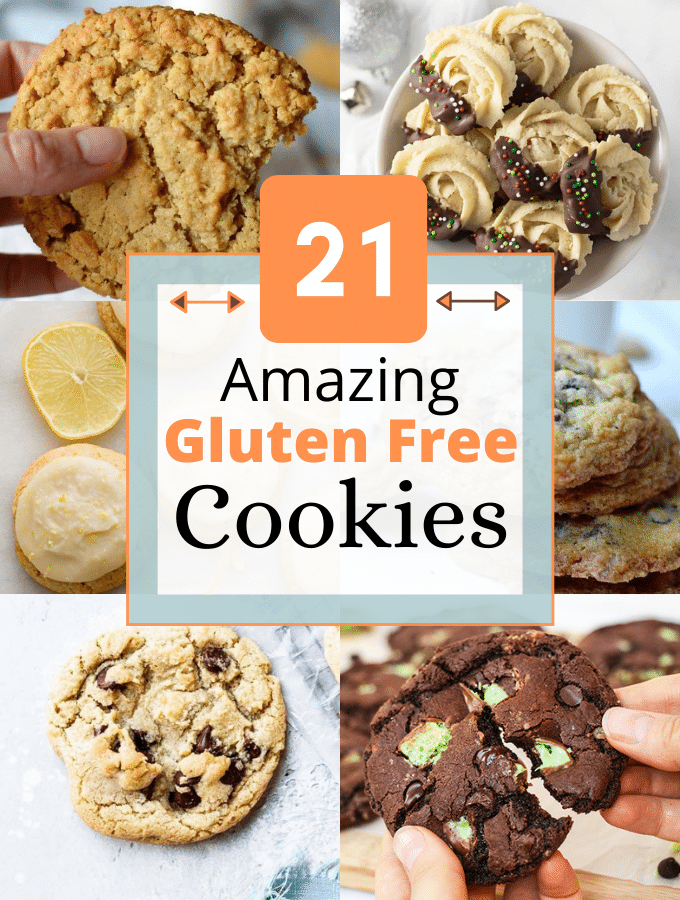 Sugar Cookies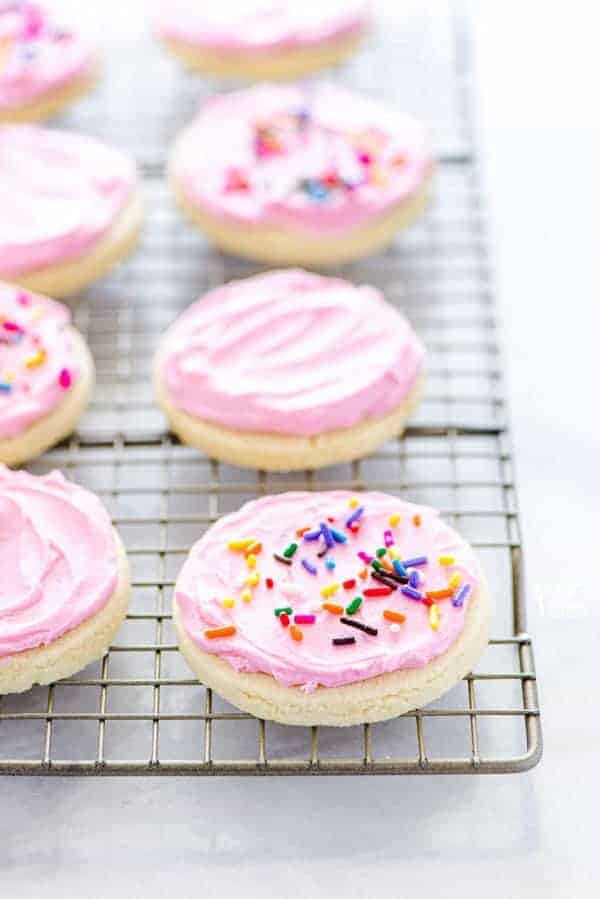 These delicious Gluten Free Frosted Sugar Cookies from What the Fork Food Blog are perfect for parties and birthdays! The cookies don't spread out while baking which makes these perfect to cut out any shape you wish. They're dairy free too!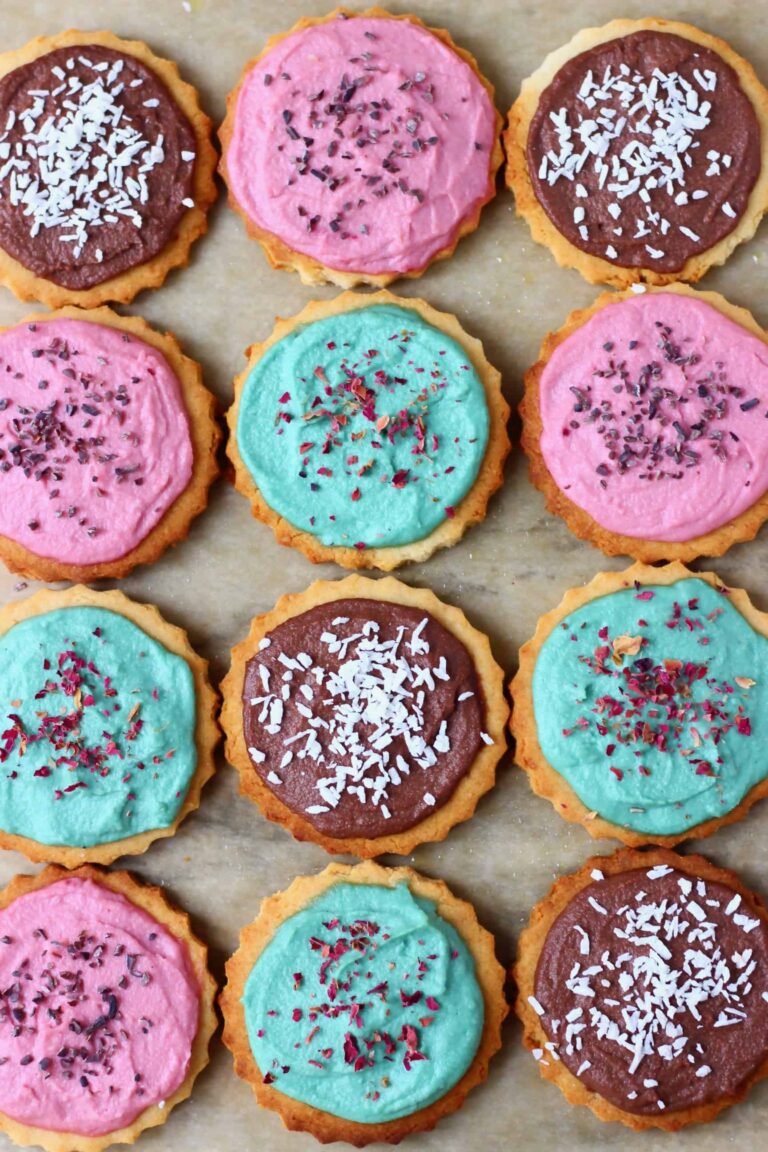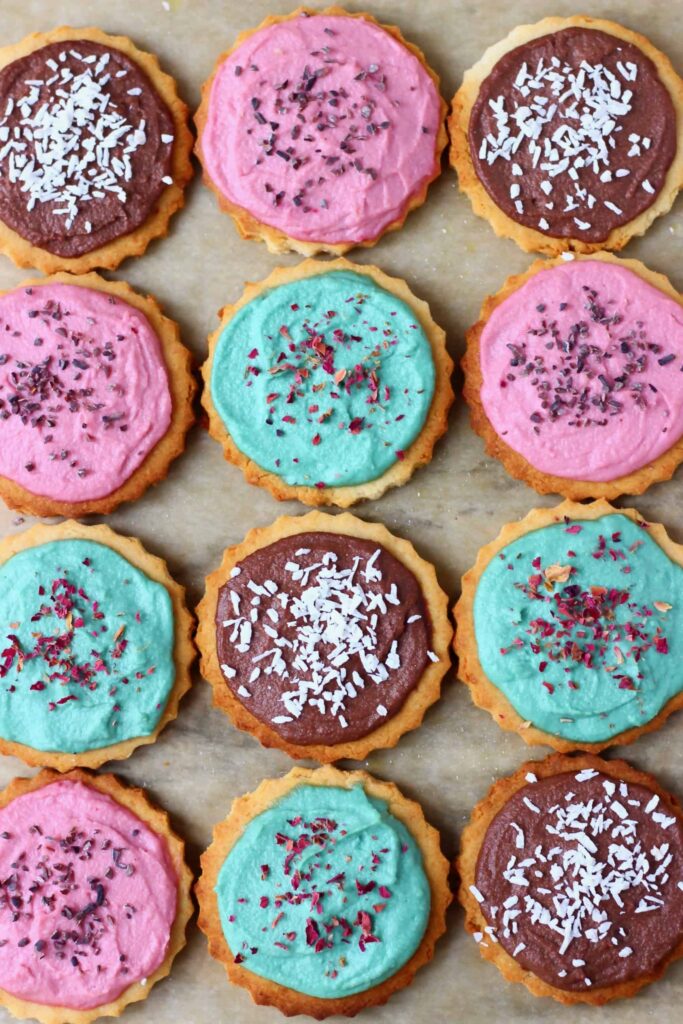 If you are looking for a healthier version of the perfect sugar cookie then these gluten free vegan sugar cookies from Rhian's Recipes are for you! Soft and delicious, they're also refined sugar free and naturally colored.
Gluten Free Oatmeal Cookies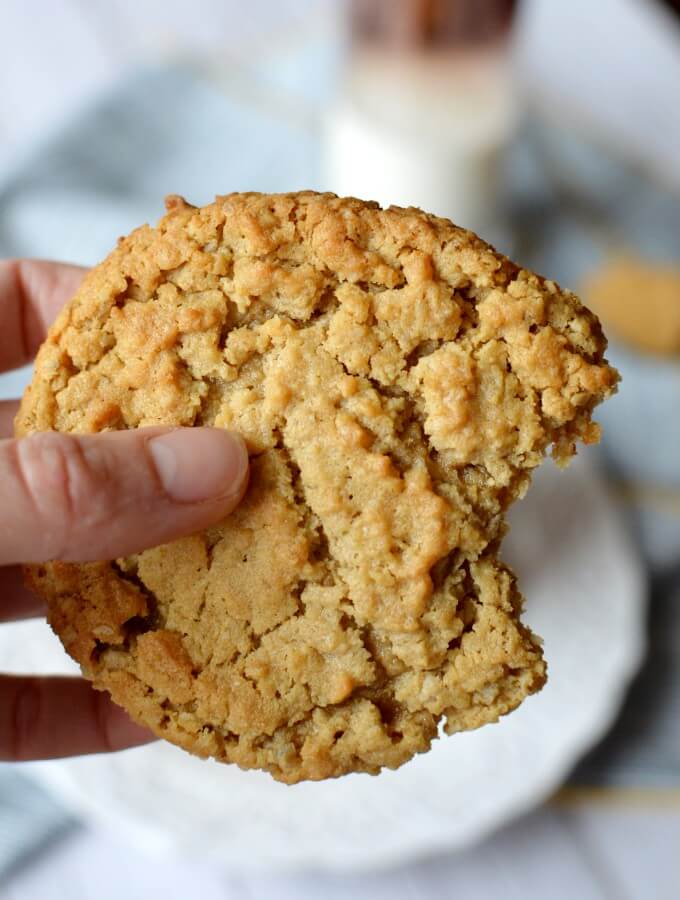 My peanut butter oatmeal cookies are so good you may need to hide them from yourself. They are the perfect thickness with a chewy center and crispy edges. The peanut butter and oats act as the thickener for these cookies which means they're also flourless.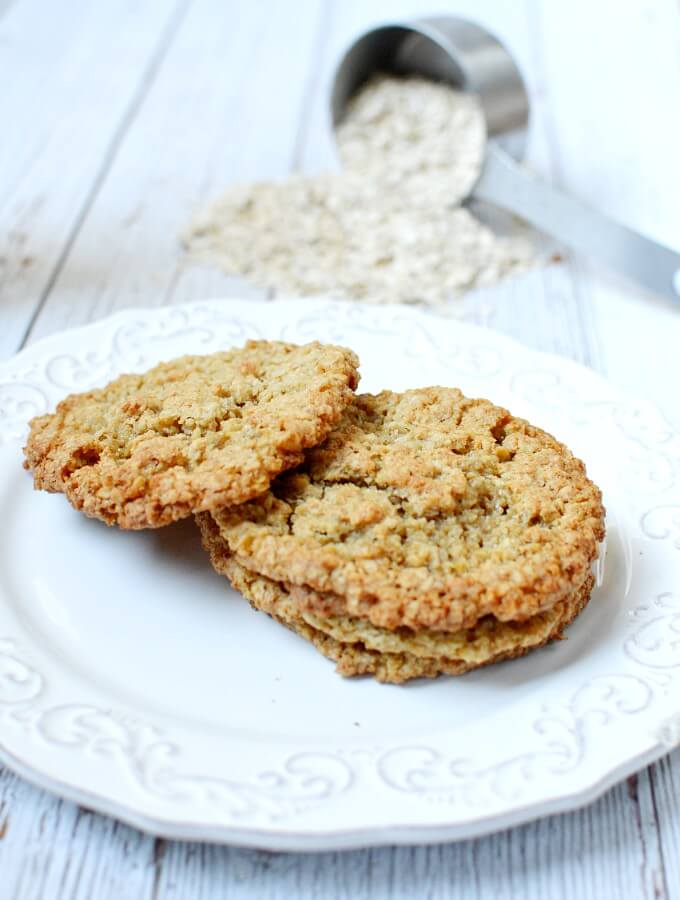 Even the gluten eaters in your life won't be able to resist these flourless oatmeal cookies with perfect chewy centers. These ones have no peanut butter and are all about the oats!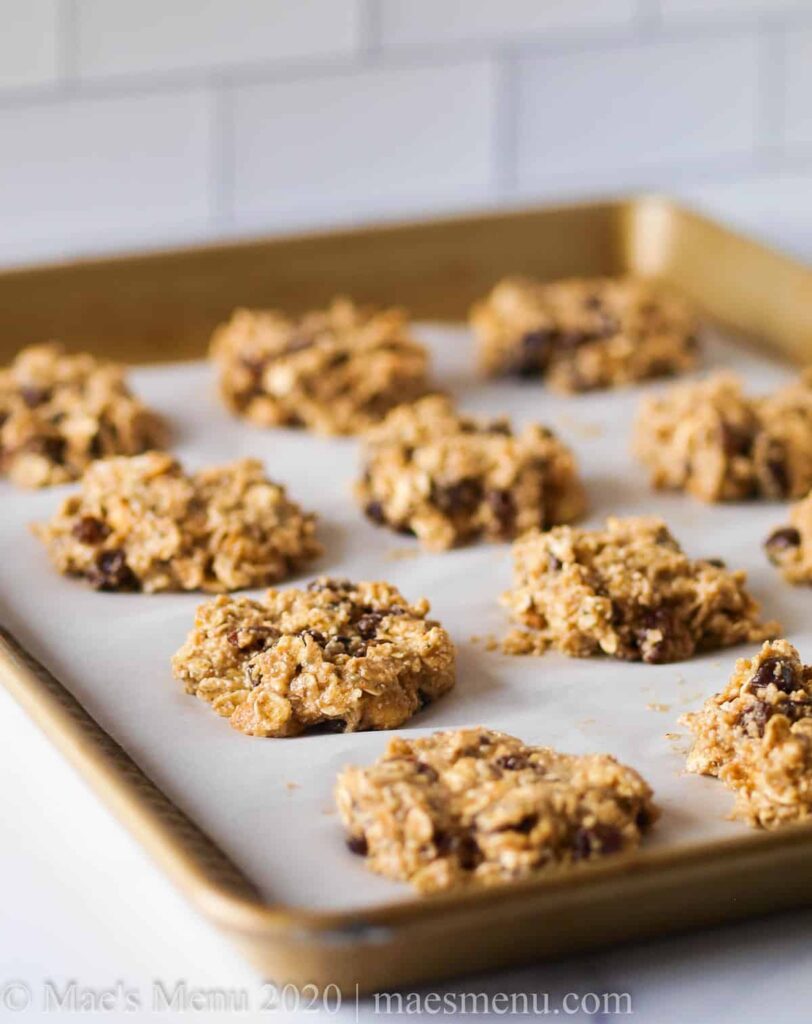 These oat protein cookies by Mae's Menu have no butter, no processed sugar and are perfect for a clean treat or quick breakfast.
Gluten Free Chocolate Chip Cookies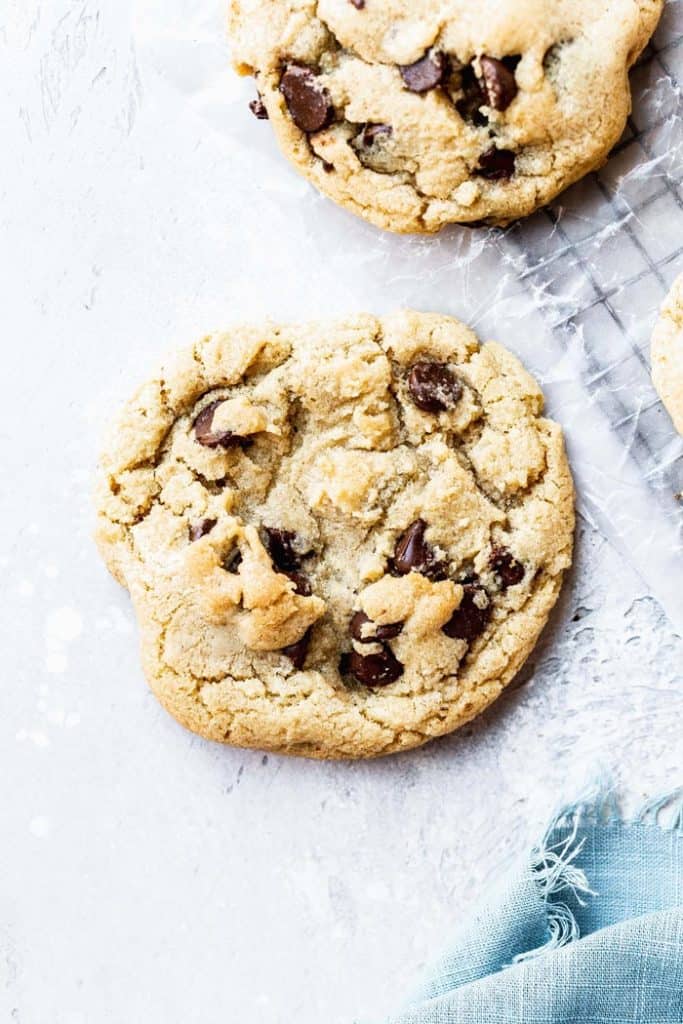 If you love classic chocolate chip cookies this gluten free version by Grandbaby Cakes will melt in your mouth. These gluten free chocolate chip cookies are made with King Arthur's Gluten Free Measure for Measure Flour so if this is your go-to flour it's a perfect fit.
My gluten free chocolate chip cookies have soft centers, crispy edges and are packed with chocolate chips! No one wants to play I spy while eating a chocolate chip cookie. These gluten free cookies use Bob's Red Mill 1:1 Flour in them.
Almond flour chocolate chip cookies by Mrs. Jones Kitchen for those who want a delicious cookie that's also packed with nutrients. You only need five ingredients, and no eggs!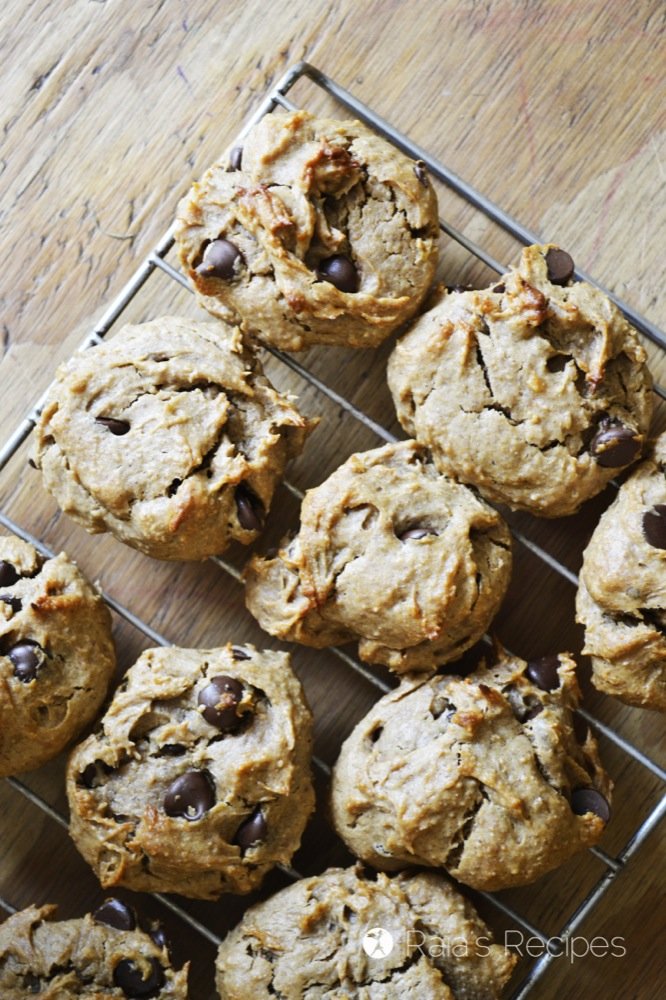 These peanut butter banana chocolate chip cookies from Raia's Recipes are egg, dairy and gluten free. They also use honey and banana to sweeten them up for a delicious cookie you can feel good about eating.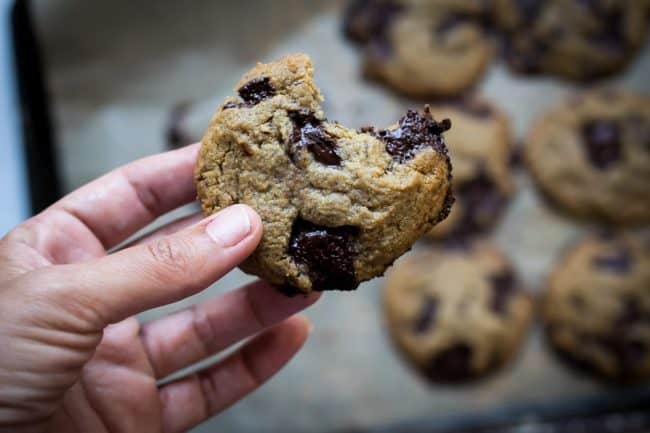 I would be remiss not to include paleo chocolate chip cookies in this delectable roundup! I mean look at those chocolate chunks! These cookies by The Castaway Kitchen are a cinch to make too.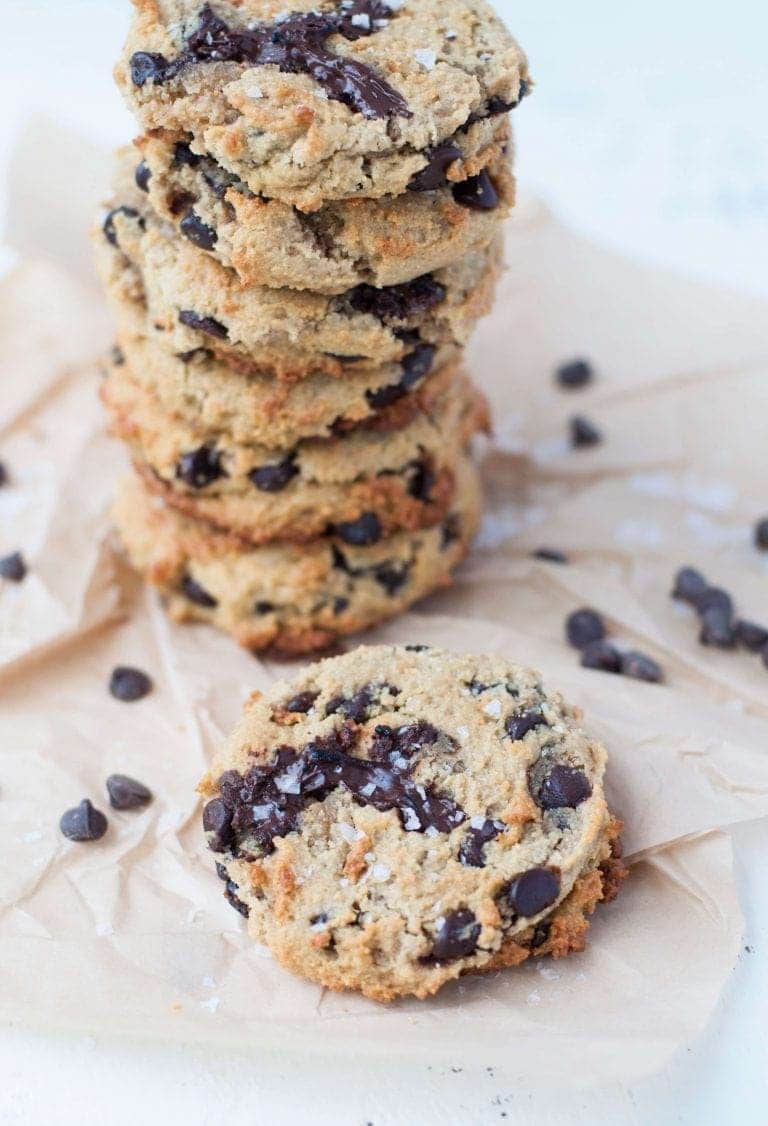 If I had to describe these keto salted caramel chocolate chip cookies by Peace Love and Low Carb in one word it would be a drool face emoji. They're rich, chewy and low carb!
Gluten Free Peanut Butter Cookies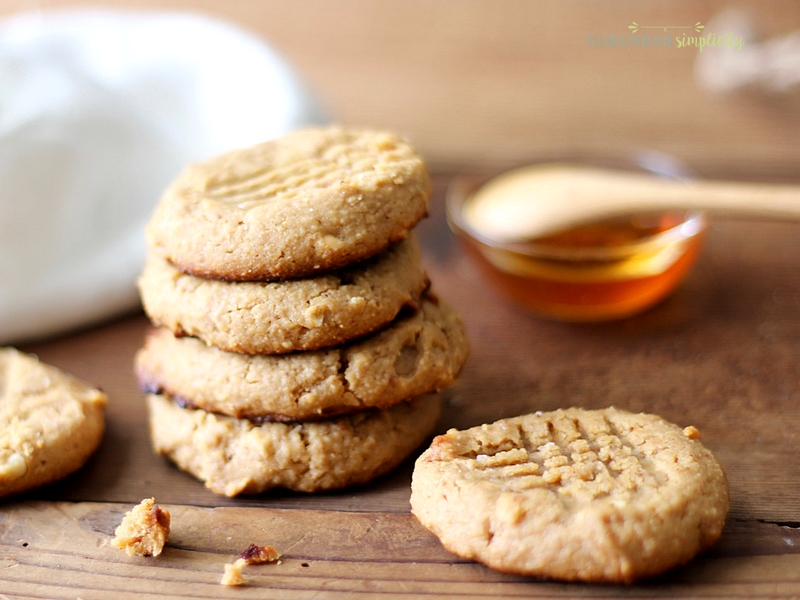 These gluten free peanut butter cookies from Suburban Simplicity are refined sugar free plus they're made with coconut and almond flour for a feel good treat. Who knew healthy could be so tasty?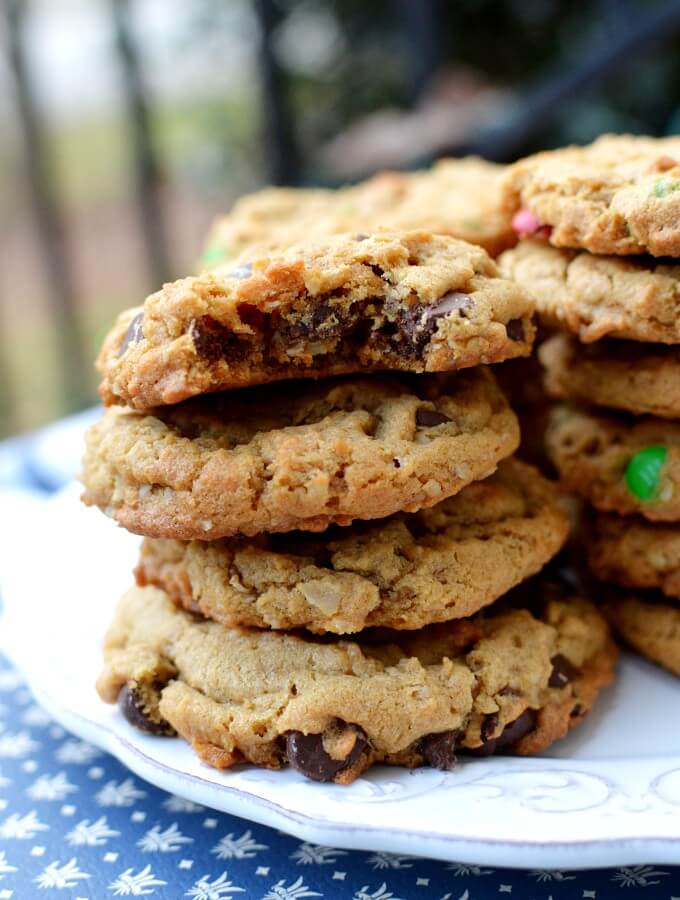 My flourless peanut butter cookies are perfect for peanut butter lovers everywhere. They whip up so quick and taste amazing with chocolate chips or M & M's. They'e dairy free as well!
Other Amazing Cookies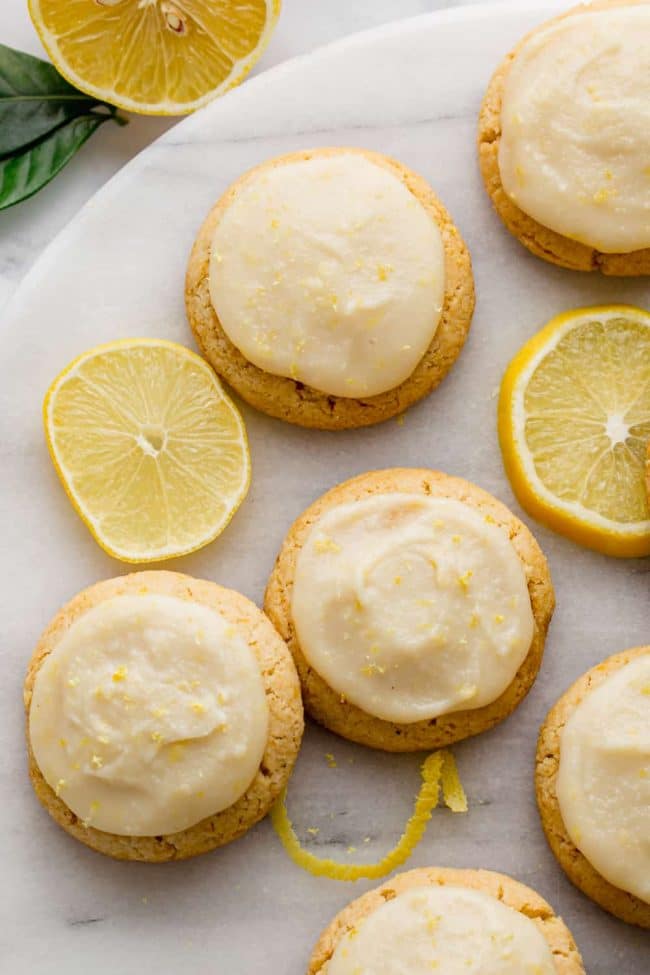 I love the fresh citrusy flavor of lemon and these paleo lemon cookies by Texan Erin are vegan and paleo with a tasty lemon frosting of course!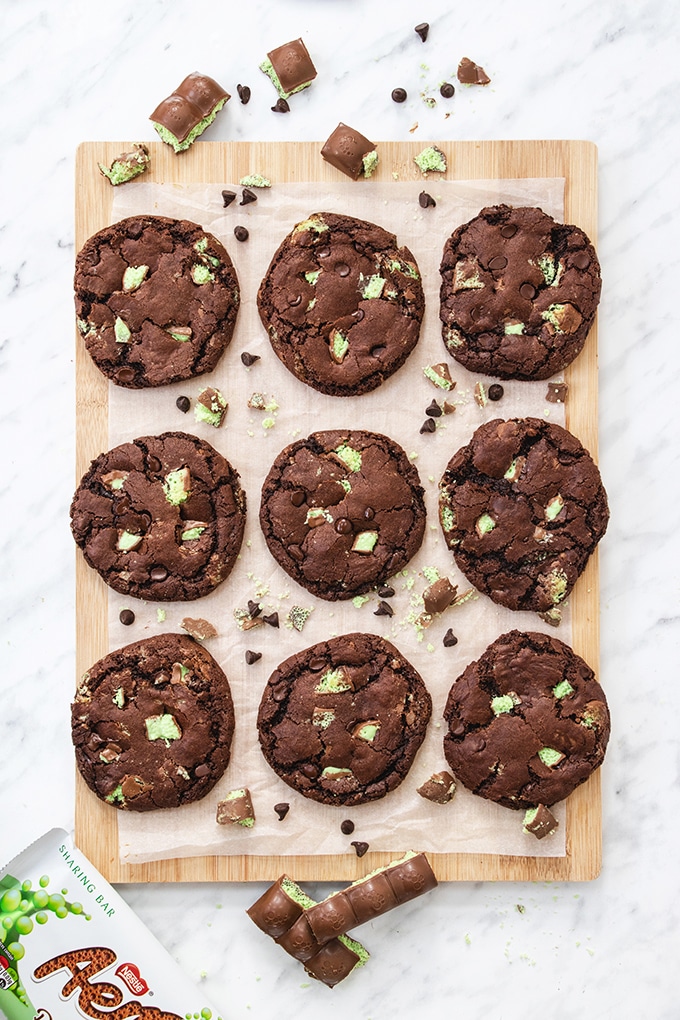 Gluten free double chocolate mint cookies by Blue Sky Eating for those who love the mint and chocolate combo (oh, oh me!). Chocolate and mint were made for one another.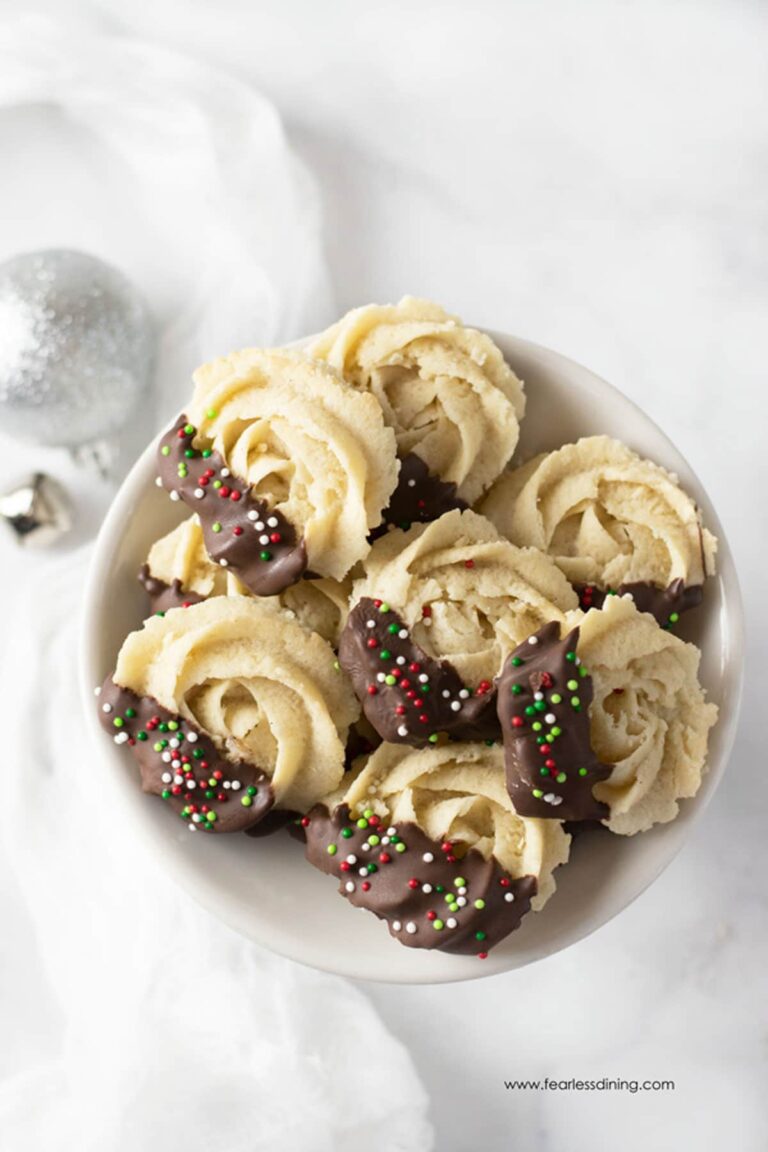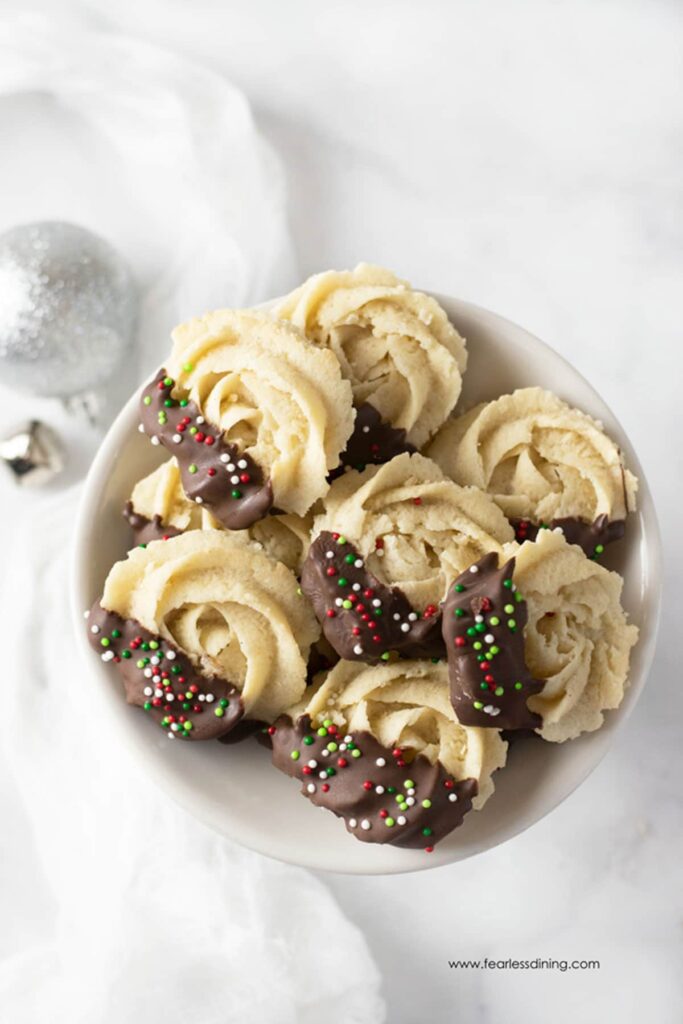 If you miss those Danish butter cookies every year at Christmas time you're in for a treat. These gluten free butter cookies by Fearless Dining are just as good as the buttery treats you remember so dearly.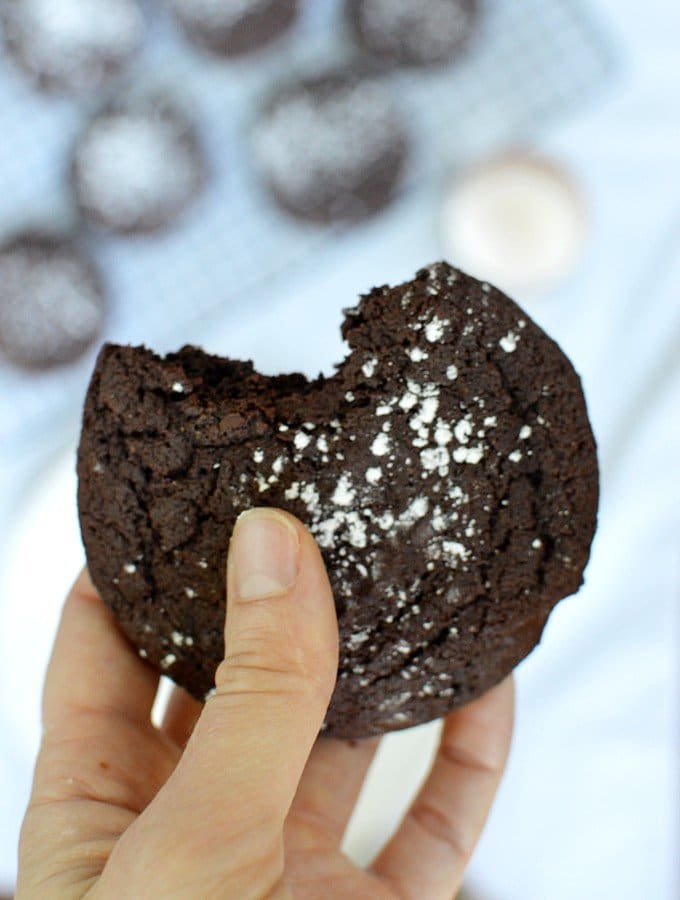 My gluten free double chocolate cookies are so rich and chocolatey. I use dark cocoa powder and dark chocolate chips to make it the ultimate chocolatey treat.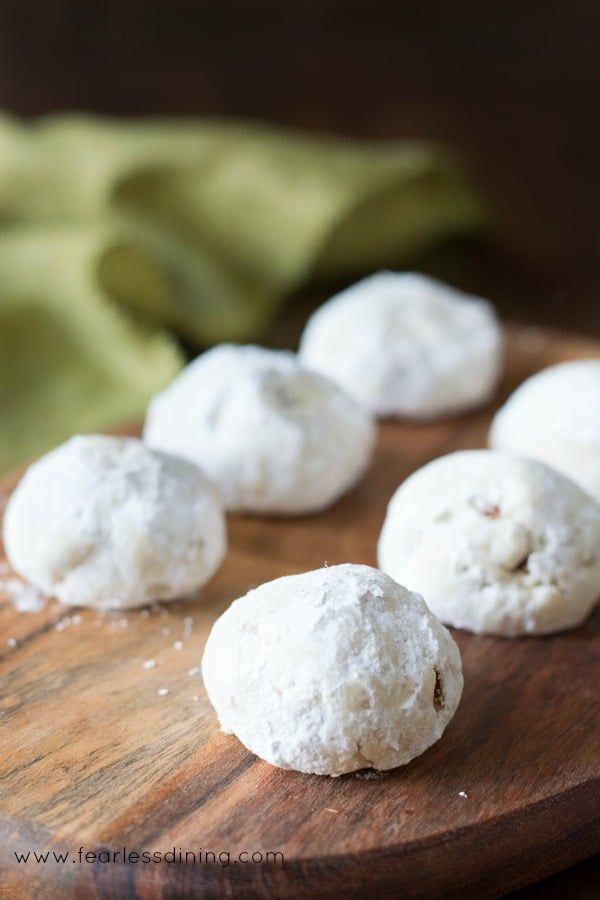 Before I had Celiac I always looked forward to Russian tea cakes at Christmas time. Here is a gluten free version that taste amazing year round by Fearless Dining.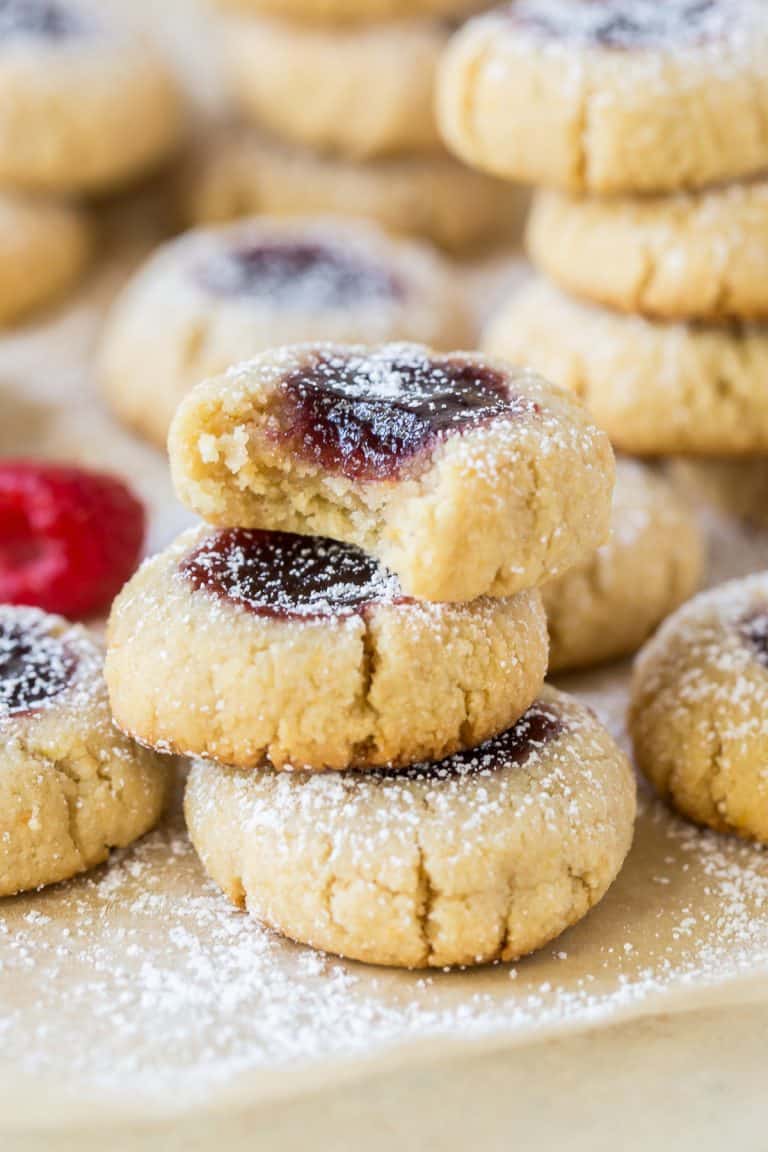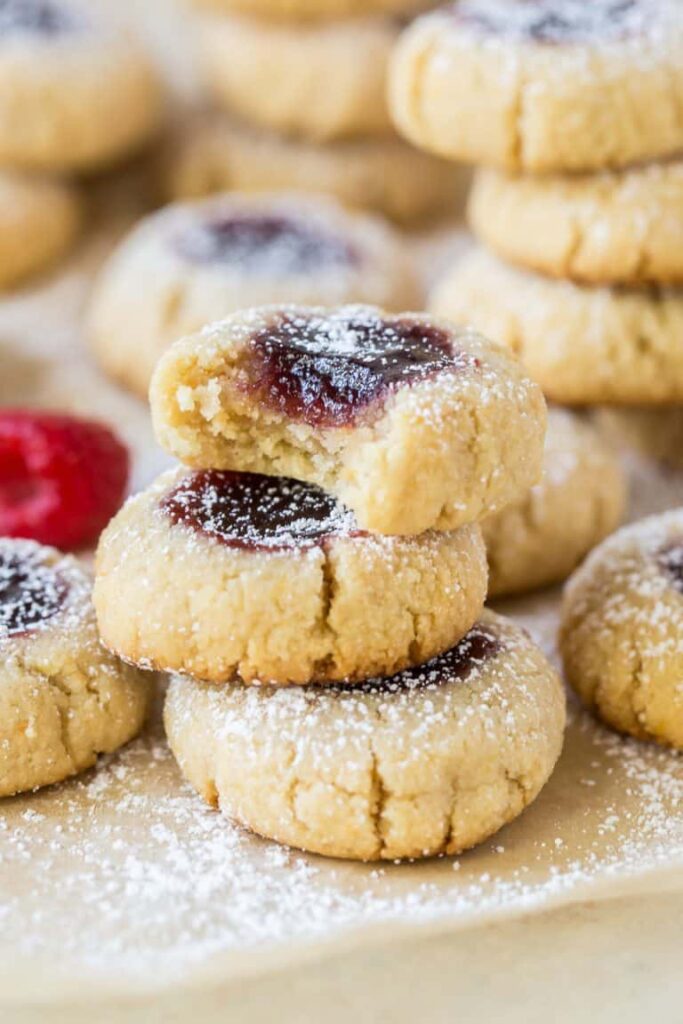 These beautiful raspberry almond thumbprint cookies from Wholesome Made Easy are chewy, and lightly sweet. They're gluten free, dairy free and perfect with cup of coffee or tea.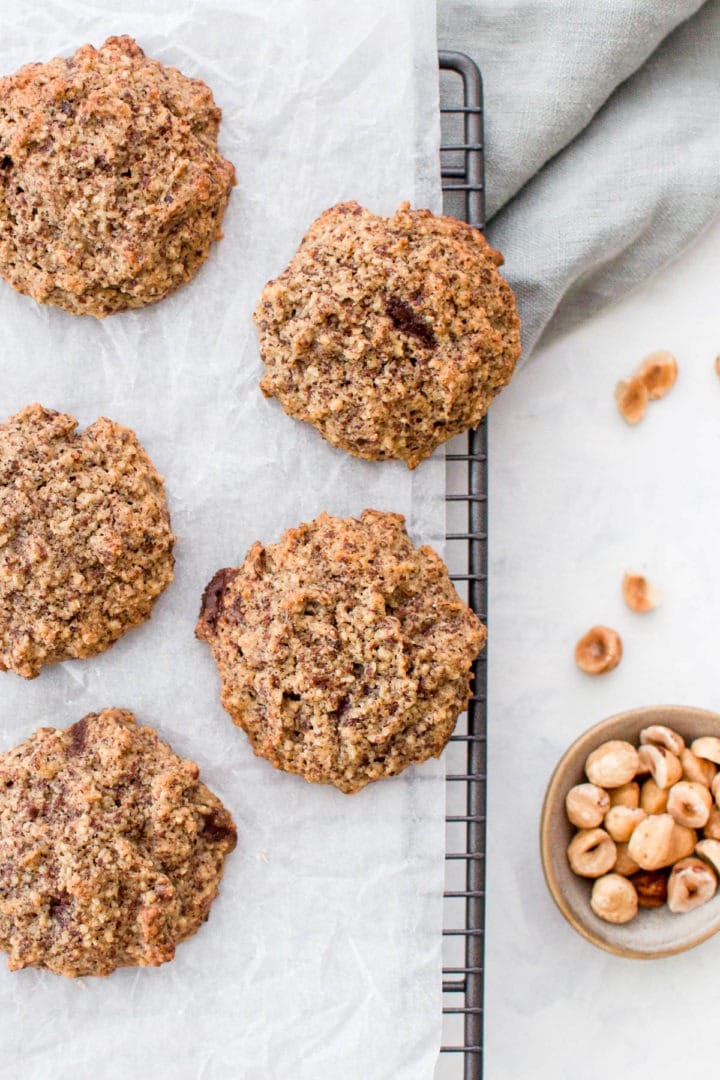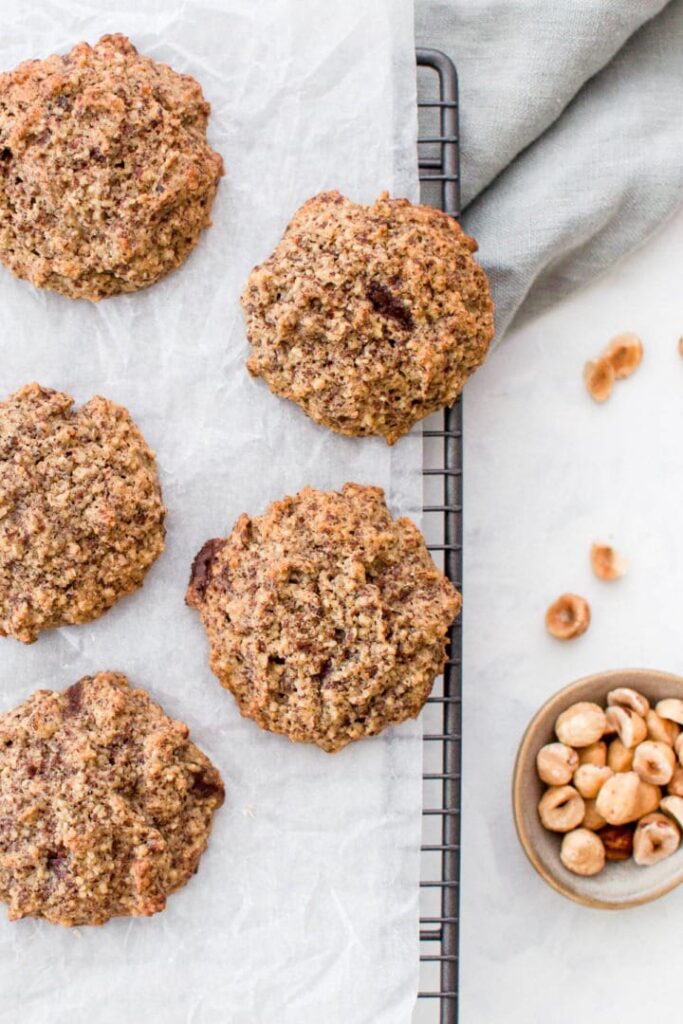 If you love hazelnuts and chocolate you will love these simple flourless hazelnut cookies by Mrs. Jones Kitchen. Be careful these slightly chewy cookies are addictively good.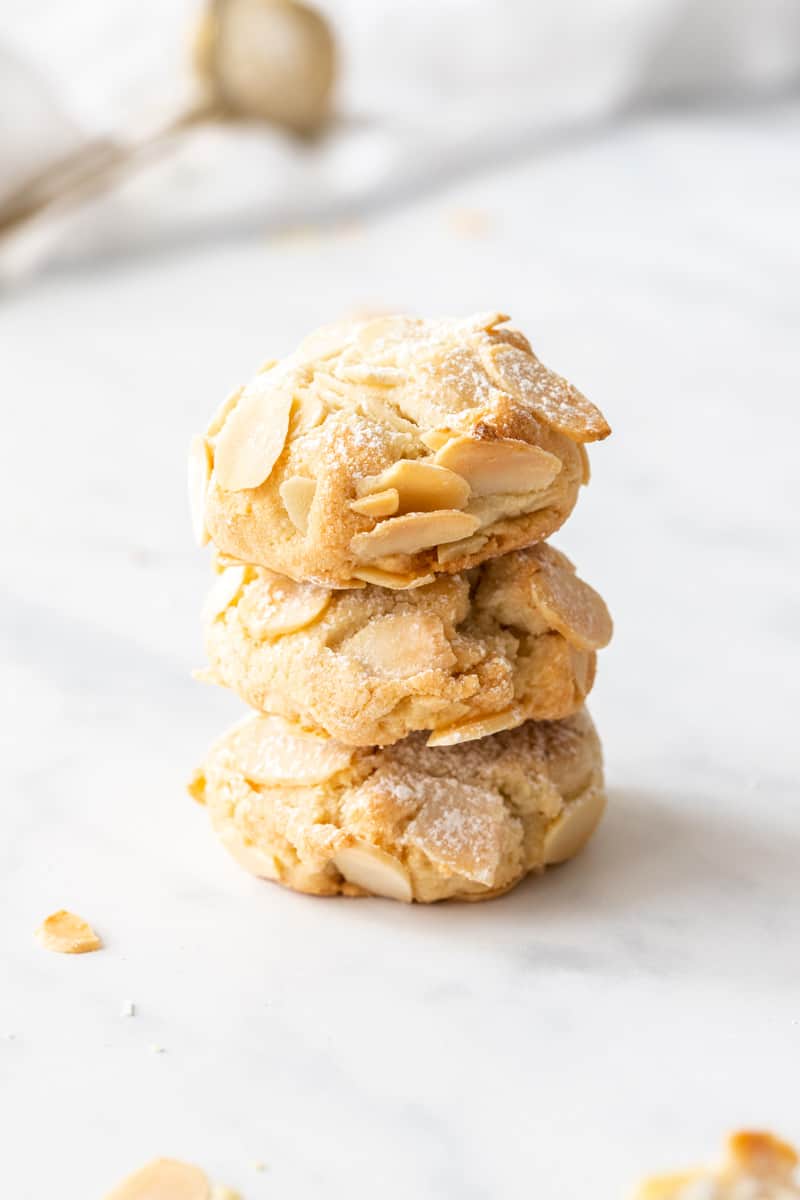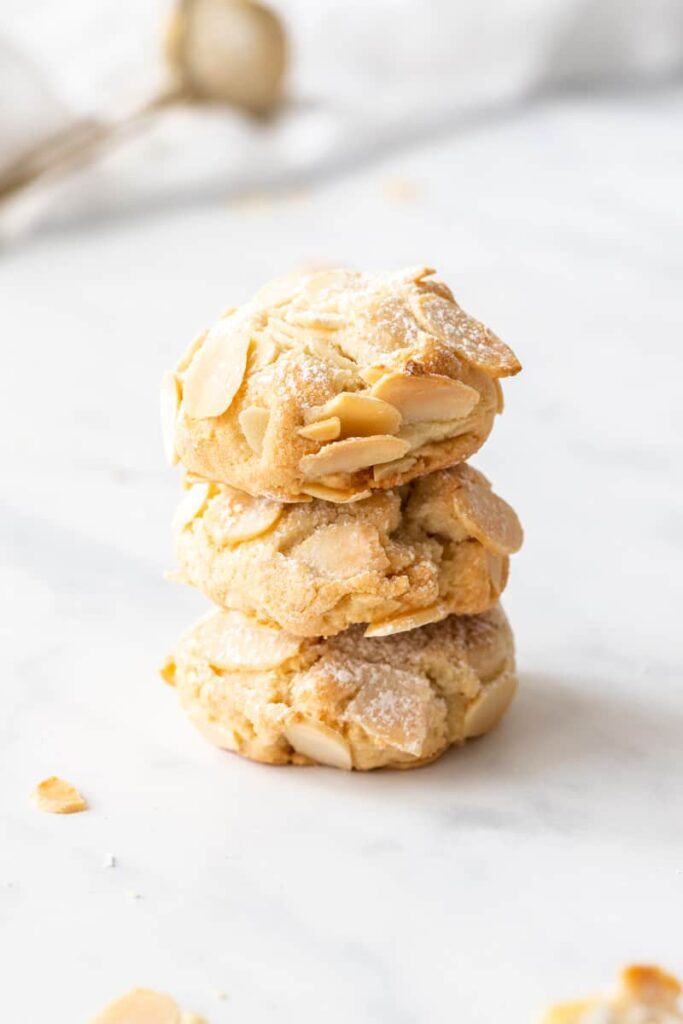 These gluten free almond cookies by It's Not Complicated Recipes are easy to make and taste delicious. They're a perfect way to use up leftover egg whites.
Whether you were looking for delicious keto, paleo or vegan gluten free cookies I hope this list gives you a bit of inspiration!
As always, Happy Baking!