Shredded coconut, chopped pecans, and almond extract come together to make this moist and fluffy gluten free Italian cream cake oh so good!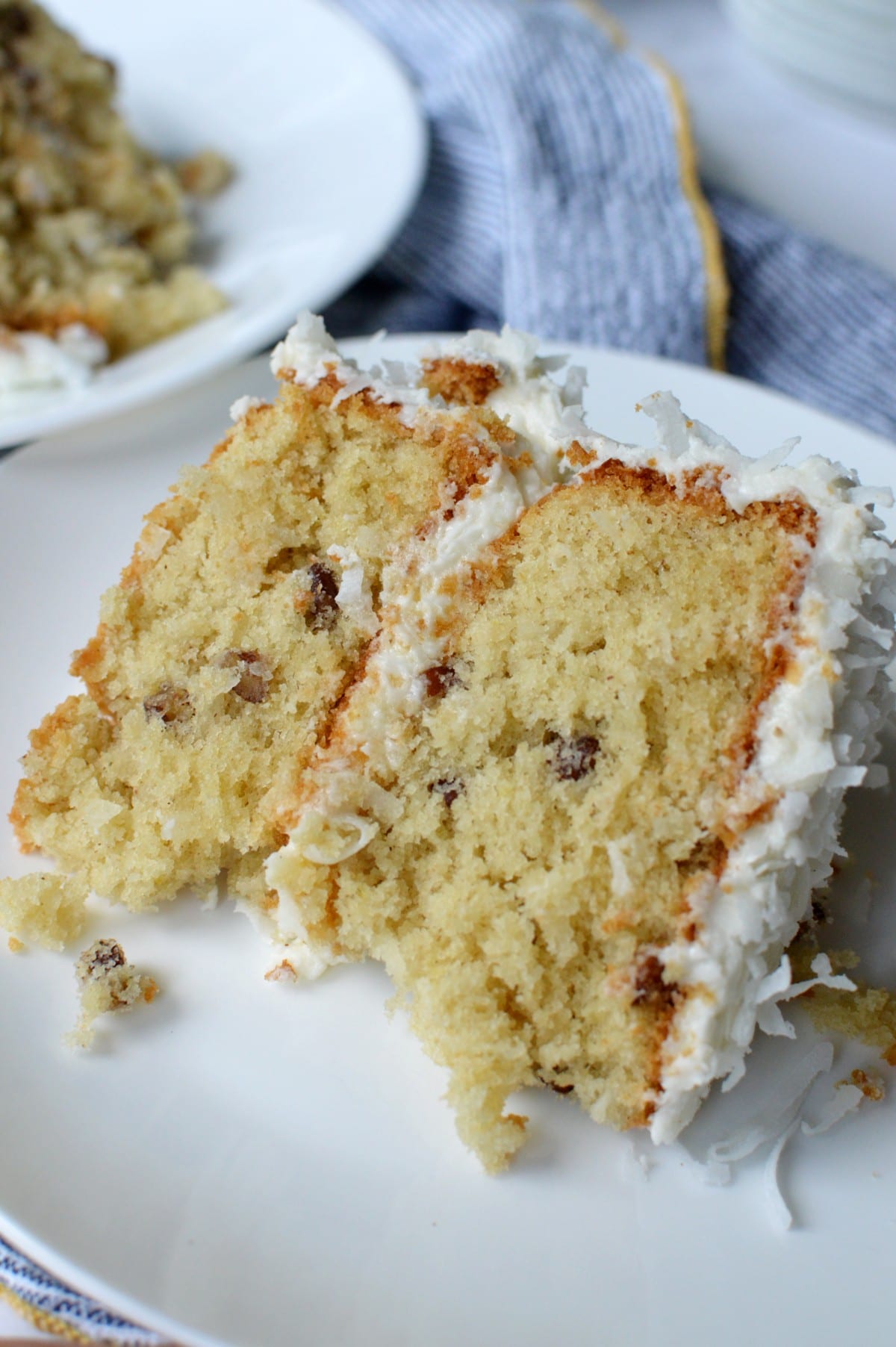 What is Italian cream cake?
Italian cream cake is a moist buttermilk cake with shredded coconut and pecans folded directly into the batter. It is frosted with cream cheese frosting and oftentimes topped with more pecans and coconut.
The first time I learned of Italian Cream Cake was years ago when I worked at a cake bakery frosting 8-inch cakes all day. We would slice off the slightly domed tops of the cake before frosting them. All it took was one bite to know this cake was something special.
Ten years and one celiac diagnosis later it was time for me to get in the kitchen and make a gluten free Italian cream cake so I could eat it once again.
Disclosure: This post contains affiliate links. In other words, if you click a link and purchase something I will receive a commission at no cost to you. I only recommend products I use and enjoy myself.
Can I freeze this cake?
Yes! My favorite way to freeze cakes is by the slice. Simply cut the leftover cake into slices and lay them on a lined sheet pan to freeze. Once the cake slices are frozen you can put them into a gallon zip top bag and label the bag with the date on the outside.
This way you can pull out one slice at a time if you like. Let it come to room temperature before devouring. Do not microwave the cake to warm it up or you will have frosting soup.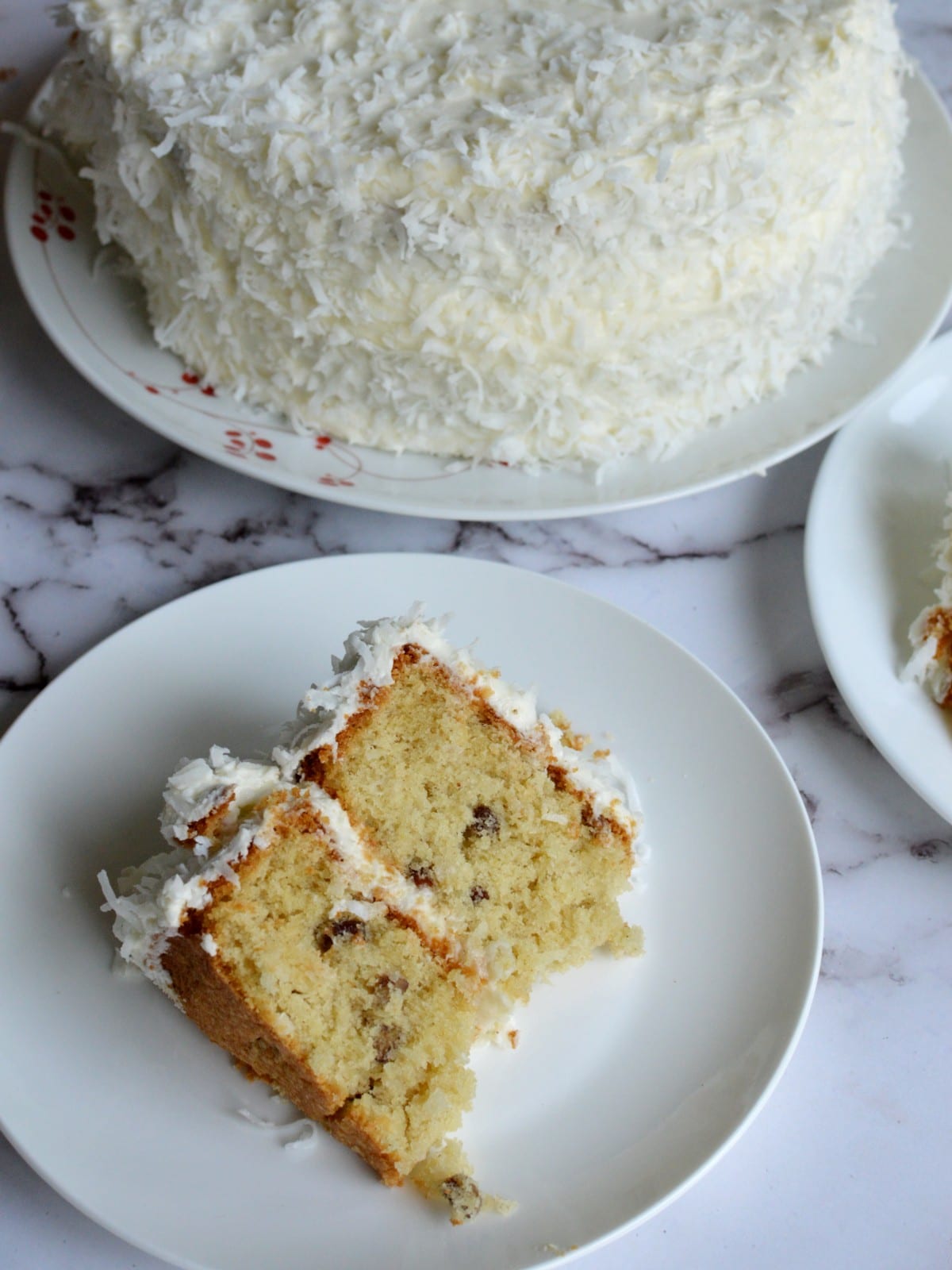 Helpful Tips
I like to cut out parchment circles when I'm making layer cakes to put in the bottom of the pan. This ensures the cake will come out of the pan with no problems. There's nothing worse than pulling a gorgeous cake out of the oven only to have it fall apart while trying to remove it. Spray the bottom of the pan then lay the parchment circle on top and then spray the pan as you normally would.
Do not frost the cake warm! I know this is tempting because the cake smells and looks so darn good but wait until the cake is completely cooled and room temperature before frosting. Otherwise the frosting will just melt.
Don't remove the cakes from the pan right when they come out of the oven. They will be too hot and won't stay together. Wait until they're warm and not hot before flipping out of the pan.
An easy way to remove the cakes from the pan is to lay a cooling rack up against the top of the cake pan and then flip both the cake pan and the cooling rack together.
Use a serrated cutting knife like a steak knife to cut through the cake when ready to slice it. The cake is very soft and this will help keep it from falling apart when you cut it.
FAQs
Other Gluten Free Cake Recipes You Might Love