Here are twenty delicious and easy gluten free side dishes to make for a potluck when you can't eat gluten or you love someone who can't.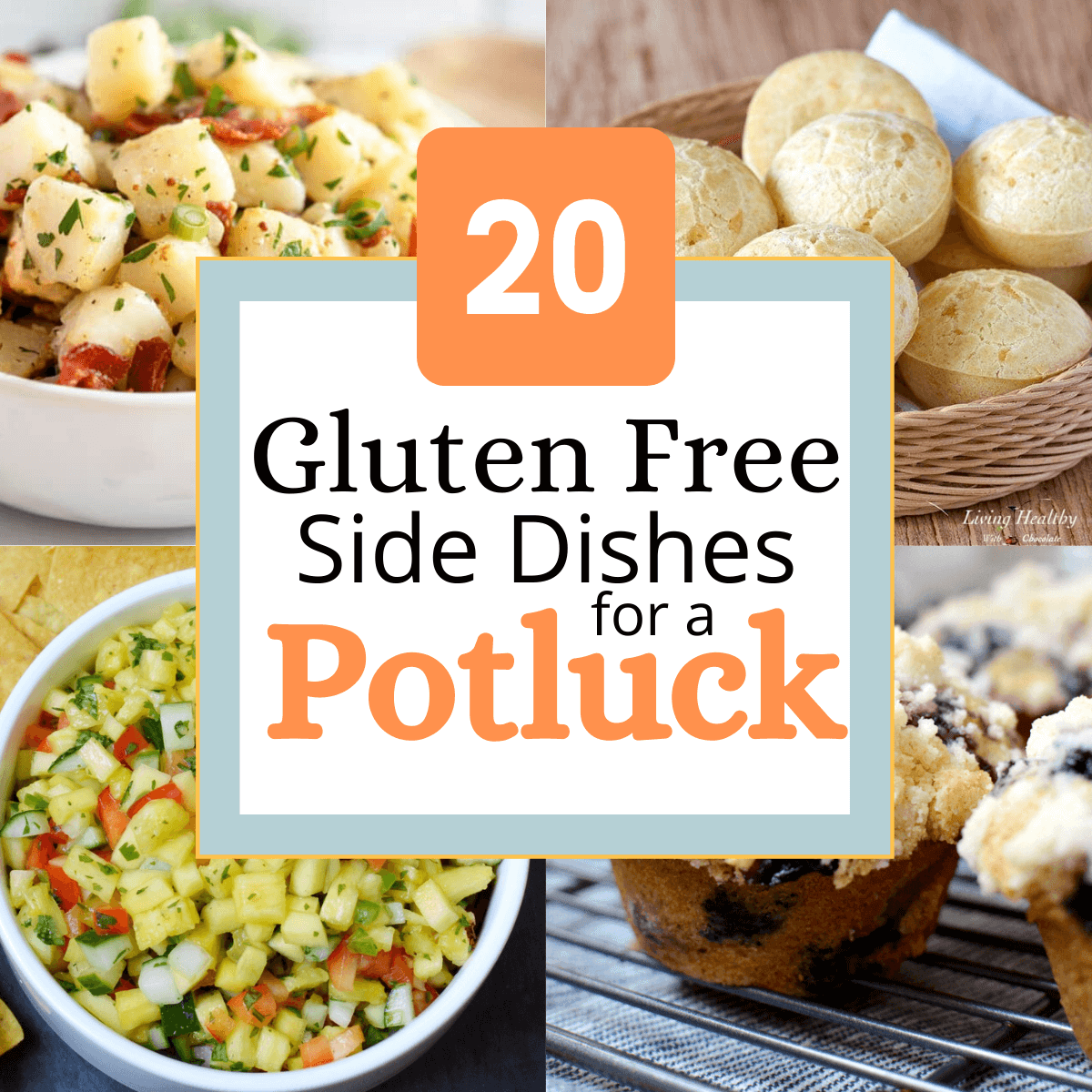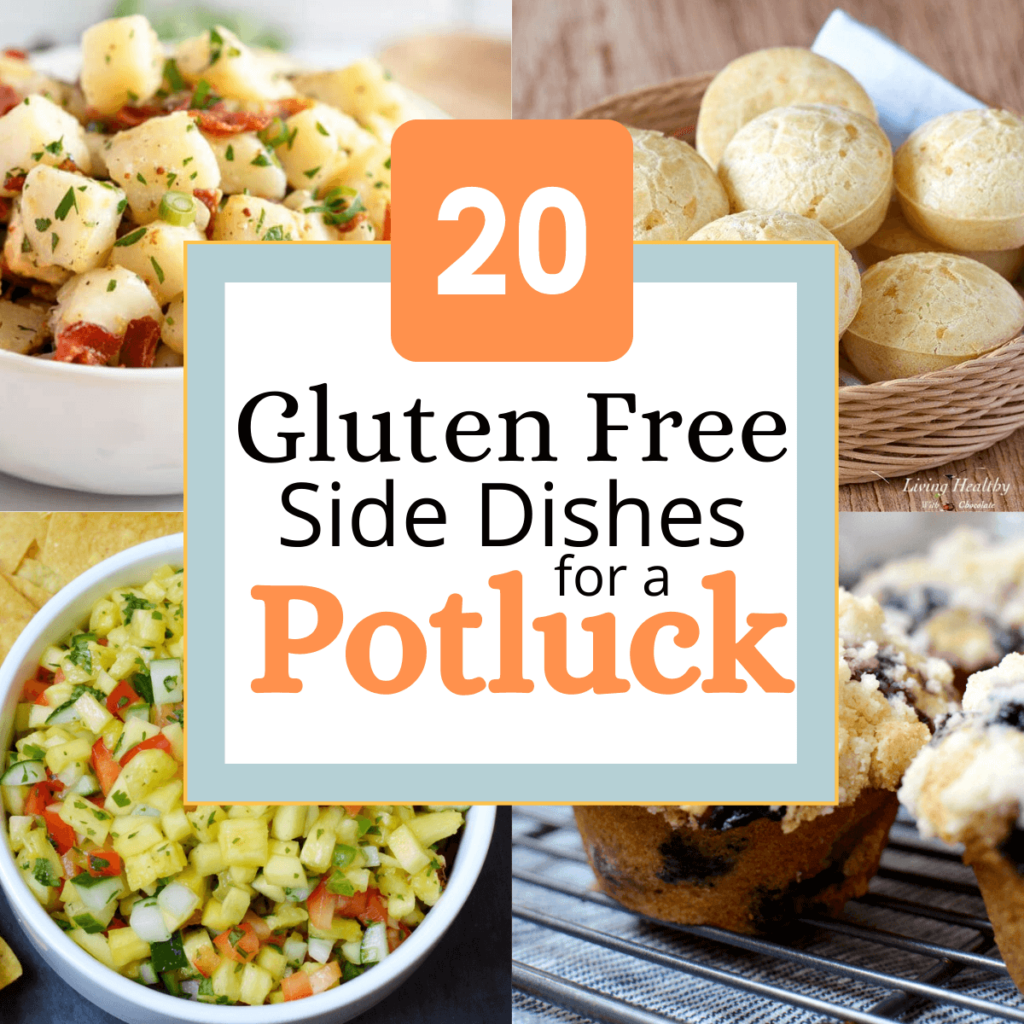 Attending a potluck with allergies can be tough. It's hard to know what's safe and what's not. These dishes are all gluten free and delicious but still make sure to check ingredients. Always check labels!
For example chicken broth is a common ingredient in gluten free recipes but be sure to look for a gluten free label because some do contain gluten. It's usually written in small letters somewhere on the back. Your gluten free friends will thank you for it! I always appreciate when someone goes the extra mile when making me something.
I included a couple gluten free desserts in this lineup because life is uncertain - eat dessert first!
Disclosure: This post contains affiliate links. In other words, if you click a link and purchase something I will receive a commission at no cost to you. I only recommend products I use and enjoy myself.
Gluten Free Side Dishes
If you try any of these gluten free side dishes for a potluck let us know in the comments! It's always helpful for others to know if you made any substitutions and how you liked it!
More gluten free recipes: